What's replacing bouclé? We asked designers if this much-loved fabric is going out of style in 2024
Not so long ago the piece of furniture to have was a bouclé, but is this fabric still on trend? And if not, what's replacing it?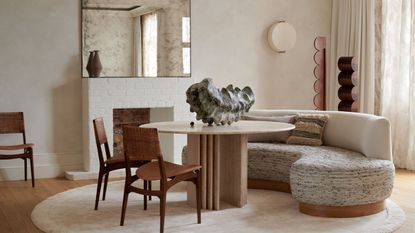 (Image credit: Tala Fustok)
I was moving house around the time the bouclé sofa was at its height. Goop had done its collaboration with CB2 back in 2018 which kickstarted the obsession, so by early 2023 when I was couch hunting, bouclé furniture was widely available and affordable. But still well-loved and recurring in interior design trends.
However, something stopped me from committing, and it's a design decision I have yet to regret. Because like even the most-loved trend, at some point it will fall out of fashion.
Has that happened yet though? Is bouclé still on trend? And if not, what's replacing it? We asked designers what they thought about this warm minimalist fabric and what the future looks like for the now pretty much iconic style.
What is bouclé?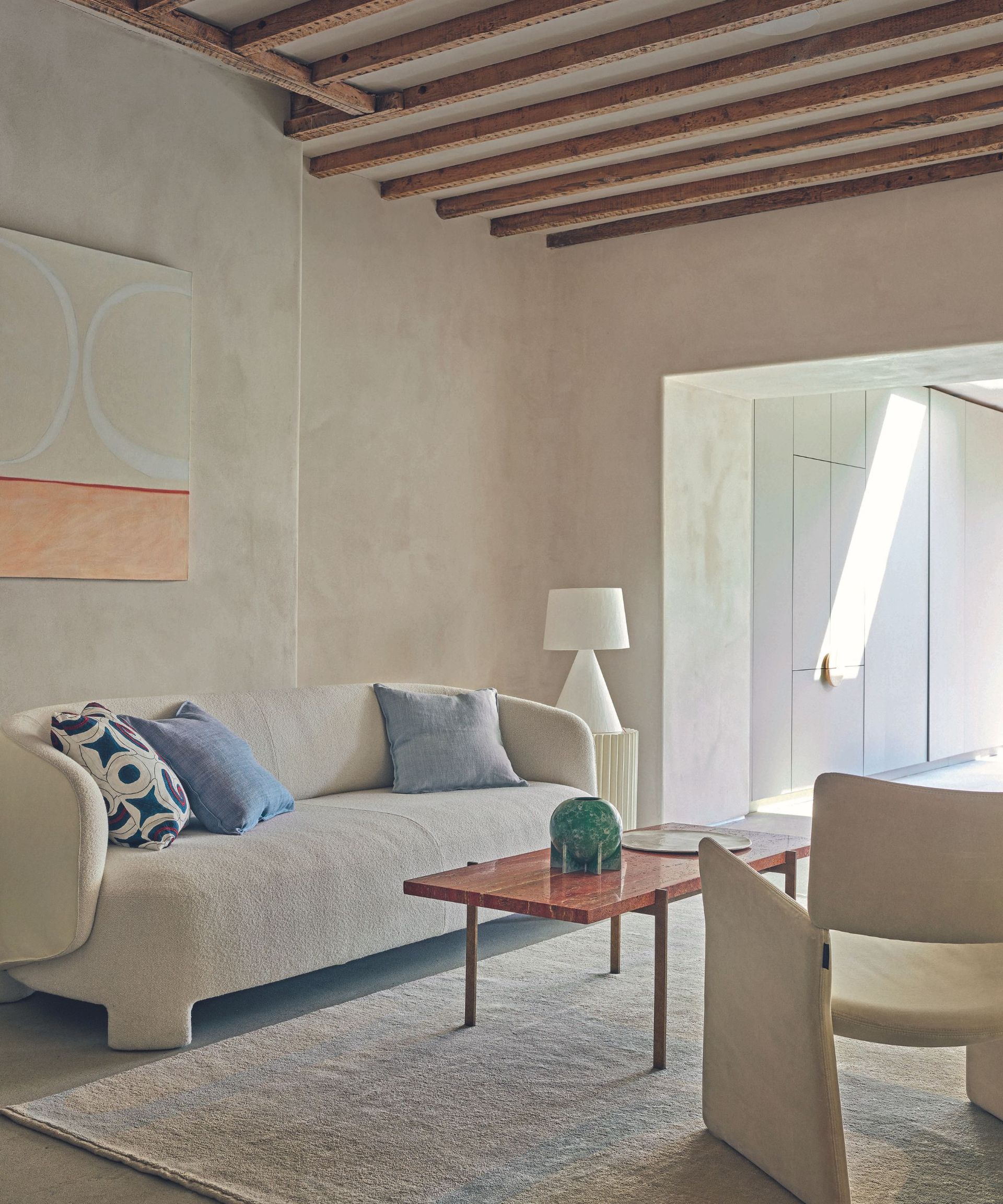 A quick recap of what is bouclé. Chances are even if you haven't heard of it you've seen it. It derives from the French word boucler, which means 'to curl' or 'to loop' so that suggests it's a textured, woven fabric that's made from loops of fiber. The result is a thick, heavy fabric that has a nubby-like finish, which is the best way to describe it. Think of the classic Chanel jacket – that's bouclé.
Now in furniture, its first notable appearance was when furniture designer Florence Knoll asked architect Eero Saarinen to help her create 'a chair that was like a basket full of pillows', and so in 1946, the Saarinen's Womb Chair was created and upholstered in Knoll's Classic Bouclé.
Now you will mostly find it in cream, upholstering oversized accent chairs, and trendy curved sofas.
Is bouclé still on trend?
So is bouclé still on trend? Well it's very much in line with the warm minimalist style which will always be on trend, so I'd say yes. You can still find it all over Pinterest and the homes of Instagram. But I am noticing designers using it less and less. It was once the go-to fabric for minimalist living rooms, but it is starting to feel ever so slightly...done.
What's replacing bouclé?
The love for bouclé might still be going strong, but many interior designers think it's on the way out and being replaced by other fabrics.
'The white bouclé trend was introduced at the Paris flea markets, primarily to showcase how a piece could be transformed with a different fabric by the designer who purchased a vintage piece. Instead, designers kept the boucle on these pieces and this fabric, with its looped texture and comforting creaminess, became a ubiquitous (albeit in my mind lazy) way to upholster major pieces in a room,' explains designer Kati Curtis.
'Fortunately, we've seen this enough now and tastes are now shifting towards the alluring jewel-toned velvets, signifying (thankfully) a new chapter in interior design trends. The deep, vibrant hues of jewel-toned velvets, such as emerald green, sapphire blue, or ruby red, are affording vintage pieces a more custom and designer look,' she adds.
'This rich, luxurious fabric breathes life into any space, adding an element of opulence that is difficult to achieve with other materials. Despite the cozy appeal of bouclé, the allure of jewel-toned velvets is simply too compelling to resist, marking a significant turn in current design preferences.'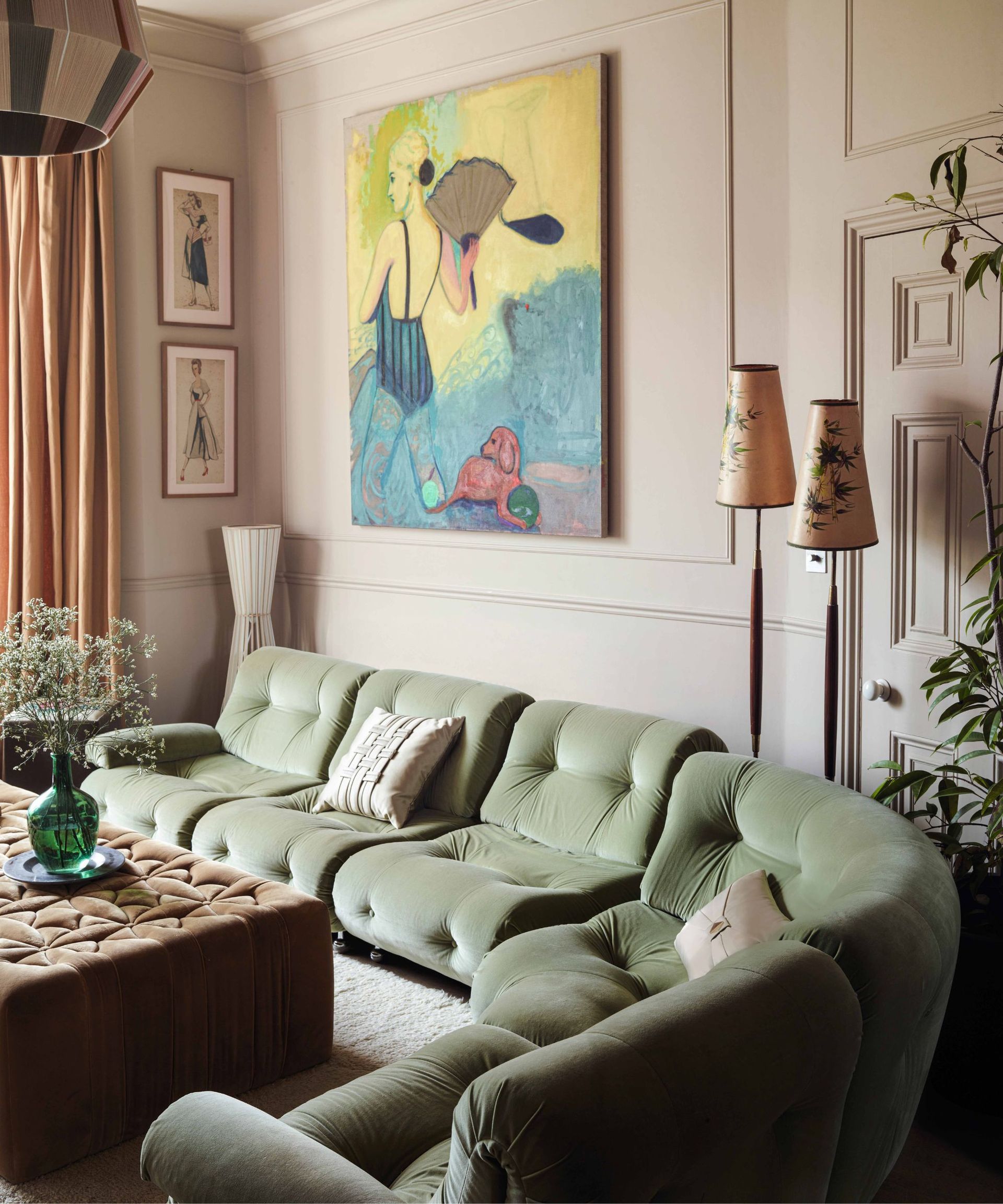 Designer Marie Flanigan agrees that while bouclé is still very popular with certain classic trends, velvet is creeping in to replace it, especially now velvet has been adapted so it's no longer the precious, high-maintenance fabric it once was.
'Bouclé seems to be having a moment, but performance velvet is also becoming a go-to for soft finishes. One of the big draws to bouclé was the fun and unexpected texture it added to a space. Now, people are still looking for that fun textile moment but supplementing with velvet. I love the gorgeous sheen that velvet adds to a sofa or an accent chair along with the durability of a performance fabric,' she explains.
Designers also suggest that bouclé is being replaced by, well, a longer more textured version of bouclé.
'Many regard the fifties classic bouclé as timeless, given its low-maintenance and chunky natural texture carrying a cozy-chic combination, as well as it lending itself well to an array of fads such as the 'Vanilla girl' aesthetic - seemingly popular with younger consumers,' says design consultant Eleanor Taylor-Roberts.
'It is a coveted retreat material to curl up in amongst home comforts - after all, bouclé is French for 'curled'. Saying that, Bouclé-core is flourishing into a more magnified aesthetic - think woolier, fleecier, fluffier. Ultra-shaggy brings even more of that desired coziness to a home, which consumers are increasingly prioritizing in today's world.'
Designer Kathy Kuo agrees, 'Boucle still remains quite popular, but in the season to come I predict that we'll be seeing even more cozy textures like faux fur, hair-on-hide, and brushed linen. The hair-on-hide trend, particularly with cow prints, is really starting to pop up everywhere and it provides a nice blend of rustic and sophisticated, with just a hint of 90s nostalgia.'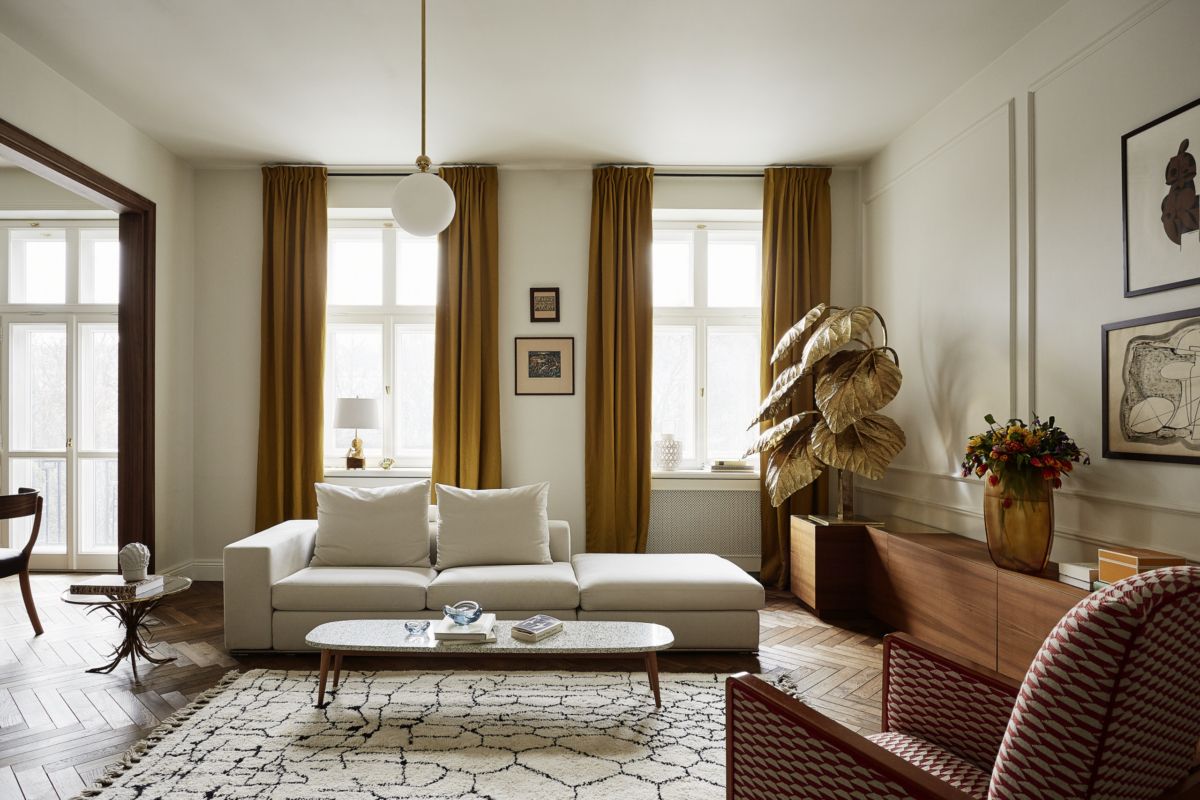 So we want even more texture, even more interesting weaves, which is very much in line with the shift away from minimalism in interior design towards homes that don't feel too trend-led, but rather lived-in and characterful.
Camilla D. Fischbacher, creative director at Christian Fischbacher, notes that 'Bouclé continues to be a firm favorite and I don't think it's had its day yet but we are seeing a return to more texturally rich weaves which feature subtle patterns created by the weaving process.'
'Think wool blends in dobby weaves which have a lively surface alongside surprising combinations of coloured wool yarns used together to create irregular melange-effect, coarse weaves. Customers are looking for something a little different, and these certainly add a fresh interest and dimension to furniture pieces than bouclé can.'
---
Bouclé, in the consumer world, isn't going anywhere, anytime soon. But designers are certainly noticing a shift away from this now very mainstream fabric. They suggest choosing fabrics that have more interest, and more texture, and velvet sounds like it making a resurgence too.
Sign up to the Homes & Gardens newsletter
Decor Ideas. Project Inspiration. Expert Advice. Delivered to your inbox.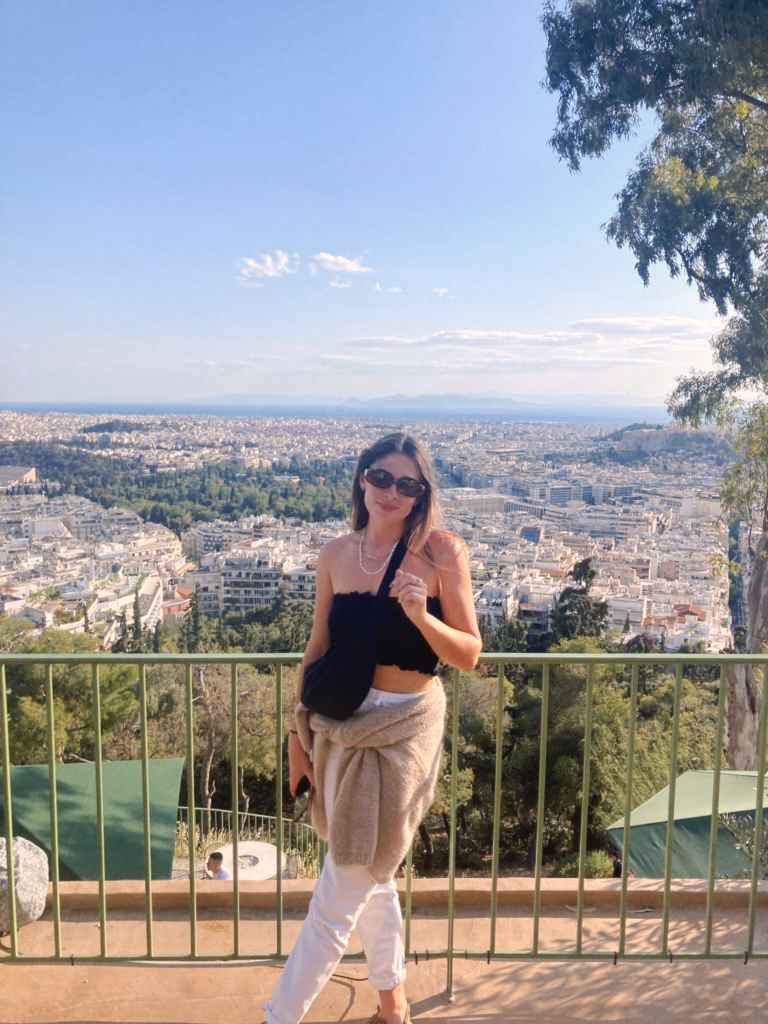 I am the Head of Interiors at Homes & Gardens. I started off in the world of journalism in fashion and luxury travel and then landed my first interiors role at Real Homes and have been in the world of interior design ever since. Prior to my role at H&G I was the digital editor at Livingetc, from which I took a sabbatical to travel in my self-converted van (not as glamorous as decorating a home, but very satisfying). A year later, and with lots of technical DIY lessons learnt I am back to writing and editing, sometimes even from the comfort of my home on wheels.