What's replacing quiet luxury? We ask designers what's next for this classic trend in 2024
The quiet luxury trend may have a new name but the aesthetic has been around for decades – here designers explain how it's adapting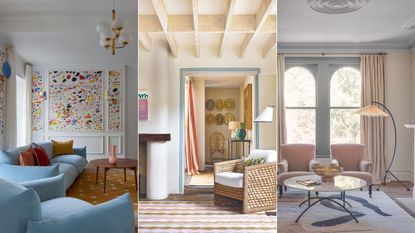 (Image credit: Colombe/Future)
Quiet luxury might be a relatively new trend, only being coined early this year to describe a certain sartorial style, but the look behind the term has been around for decades, longer even. The idea of an aesthetic that's low-key sophisticated and effortlessly luxurious has been in both the world of fashion and interiors for as long as trends have existed, the style might have shifted slightly but the concept has always been there.
The style is all about softness, warmth, and relaxed air, but of course, all oozing 'old money' and stealth wealth. In interiors, think minimalism but less stark and more tactile.
Quiet luxury does seem to be a timeless trend that's here to stay, but as with any classic style is it starting to change slightly? Or has it had its time and is being replaced by completely new interior design trends? We asked designers for their take.
What's replacing quiet luxury?
As we have mentioned, the concept of quiet luxury isn't anything new. It's such a classic look, it's going to be on trend forevermore. However, that's not to say there aren't newer versions and approaches to the trend seeping in, that's what happens to long-lived trends, they aren't so much replaced but adapted.
1. Elevated luxury
'I don't think quiet luxury will be replaced, however, elevated luxury will be making a comeback,' explains Camilla Douraghy Fischbacher, creative director, Christian Fischbacher. 'By that, I don't mean lots of gold and ostentation but elegant organic, curvy shapes in living room furniture and more decorative elements and patterns returning to interiors as opposed to the pared-back minimalist shapes we have seen.'
'Curved sofas and oversized armchairs for example upholstered in textural fabrics but not necessarily neutrals as we're seeing lots of richer tones come through, abstract and organic shaped rugs in bold colors, contemporary patterned curtains, and detailed wallpapers. So still modern luxe but a little richer in design and color.' she adds.
2. Wabi Sabi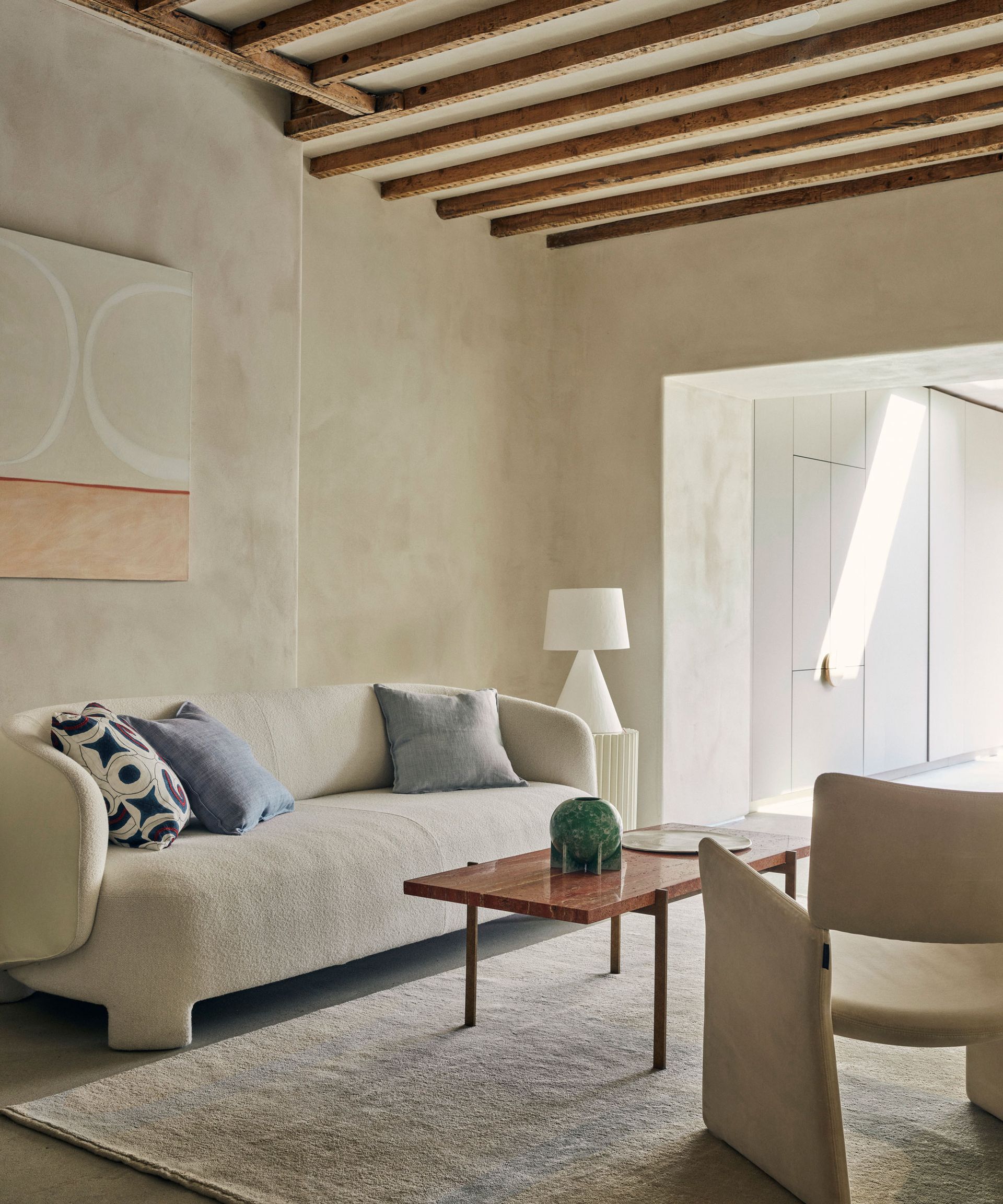 'In many ways, quiet luxury is here to stay – I see it manifesting in how people make purchasing decisions and in how consumers are valuing quality craftsmanship and timeless design elements instead of trends across the board.' explains designer Kathy Kuo.
'However, I also see the wabi-sabi design concept coming up alongside quiet luxury. This is a design concept that values organic shapes and materials and sees imperfection as intriguing and special. I think the wabi-sabi look is definitely going to be like the next level of quiet luxury – a continued embrace of quality but also an embrace of organic silhouettes and the idea that great design has an element of evolution and impermanence to it.'
3. Curated maximalism
'The intriguing debate is whether the quiet luxury dialogue – across fashion, interiors and an array of other realms - is a lasting cultural perspective or simply an aesthetic fad. With counter-quiet luxury trends coming to fruition – such as dopamine decor - quiet luxury's longevity is questionable.' explains design consultant Eleanor Taylor-Roberts.
'For many of today's luxury consumers, I don't believe that the new-age minimalism movement's subtle elegance will necessarily fulfill their inclination to obtain recognition for the personal choices they make within their home, their wardrobe, and beyond. Although I hope the quiet luxury mode continues its ascent longer than I expect it to, I envisage maximalism, character-rich interiors and dopamine decor to soar in the coming months.'
'I think there's a slow return to exuberant maximalism,' agrees designer Justine Macfee. 'People will lean into their eccentricities and choose to surround themselves with objects, colors, and textures that make them happy. A bolder expression of color and pattern, layered collections of interesting objects bring more fun and irreverence into livable spaces. Carlos Mota's philosophy – beige is not a color.'
4. Experimental luxury
'I am noticing a move towards bold, personal statements where homeowners are expressing individualism and personal stories more than ever. I am calling it the rise of 'experiential luxury' – spaces are now being crafted not just for their aesthetic appeal but for the experiences they offer,' explains designer Artem Kropovinsky.
'The new approach to the trend is about incorporating globally inspired design elements, reflecting the importance of worldwide exposure and experiences. Plus, sustainable and eco-conscious designs are now a mainstay, blending luxury with responsibility.'
FAQs
Is quiet luxury still on trend?
Yes, it's a timeless trend that will always be in style. But that's not to say our love for the look won't come and go. As many of the designers mentioned, it's a very minimalistic design that doesn't leave much room for personality or color, so that's causing a slight dip in the trend's popularity amongst designers as there's such a focus on joyful, dopamine decor right now.
What is quiet luxury?
In terms of interior design, quiet luxury is all about minimalistic style but in a warmer, more approachable way. Think soft tactile materials, a pared-back warm but neutral color scheme, and very curated and considered decor. It's a balance between relaxing and effortless and super sophisticated.
Sign up to the Homes & Gardens newsletter
Decor Ideas. Project Inspiration. Expert Advice. Delivered to your inbox.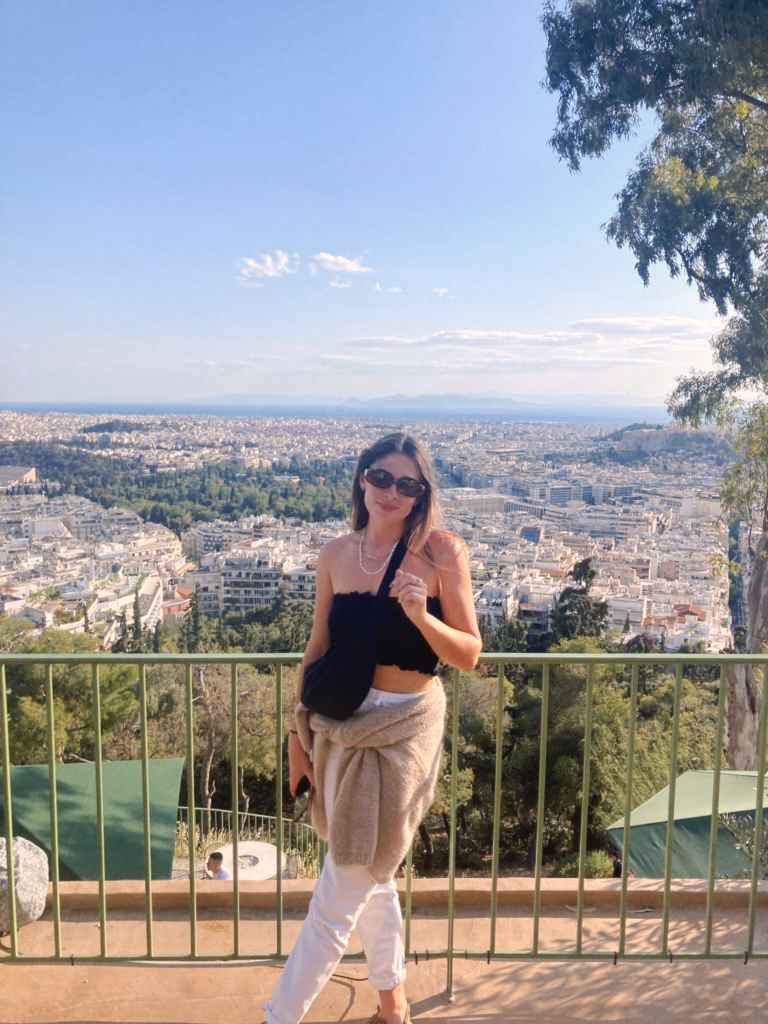 I am the Head of Interiors at Homes & Gardens. I started off in the world of journalism in fashion and luxury travel and then landed my first interiors role at Real Homes and have been in the world of interior design ever since. Prior to my role at H&G I was the digital editor at Livingetc, from which I took a sabbatical to travel in my self-converted van (not as glamorous as decorating a home, but very satisfying). A year later, and with lots of technical DIY lessons learnt I am back to writing and editing, sometimes even from the comfort of my home on wheels.