How to remove kitchen cabinets – with tips from professionals
Planning a kitchen renovation? Here's how to remove kitchen cabinets to create a blank canvas ready for the new design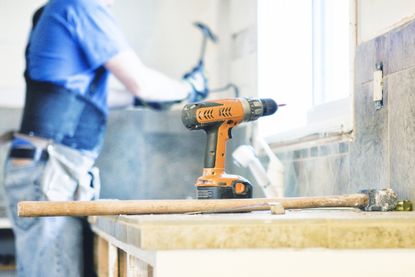 (Image credit: Getty Images)
Removing kitchen cabinets can largely be done as a DIY job, and could save you money, and the time that you have contractors in your home.
Whether you are installing a new kitchen or are getting it professionally fitted, you may want to remove the majority of the current configuration yourself. And this majority doesn't require too much skill to tackle. Or perhaps you want to paint kitchen cabinets and just want to discover how to remove doors and drawer fronts?
The first thing to do is get the room ready by emptying all the cabinets. This means taking out all your crockery, pots, pans, cooking equipment, utensils, cutlery, glassware and food items from all the cabinets, both base and wall units, pantries, larders and any pull-outs. Removing kitchen cabinets is usually pretty straightforward and you can usually take them off the wall without damaging the surface underneath.
'Removing kitchen cabinets isn't too difficult,' confirms Ryan McDonough, interior design expert at My Job Quote, 'but there are some areas that will need a bit of skill. Doors should simply unscrew at the hinges and internal shelves are usually resting on pegs, so they should easily lift off. For drawers, you may need to negotiate the drawer-stop mechanism but otherwise they will come straight out of the unit. Metal and plastic brackets commonly hold units together and worktops in place. So these will also unscrew with the right size screwdriver.
'However, built-in appliances are a bit more difficult. Cabinets where the sink is plumbed in and electric or gas appliances are installed need safely disconnecting first. You may be able to turn the water supply off yourself and isolate or cap the water pipes but call in a gas engineer or qualified electrician to remove ovens and hobs.'
Below, we take you through the basics of removing kitchen cabinets.
How to remove kitchen cabinets and drawers
If you're going to install kitchen cabinets, the current ones need to be removed first. After you've taken everything out of the cabinets and drawers, you are ready to start.
1. Unscrew kitchen cabinet door hinges
When taking on a project such as this, it's important to always protect your eyes, nose, mouth and hands. Wear protective goggles, mask and gloves as well as old clothes that you don't mind getting dirty.
The first step is to unscrew the door hinges. There may be a release clip that will make this easier but if not, you just need to unscrew them while someone else holds the weight of the cabinet door.
2. Remove drawer fronts
Drawers can be lifted up from their runners; you should check first if there is a securing clip that needs to be undone.
3. Remove base units
Base units tend to have fixings at the back as well as screws holding cabinets together to their adjacent unit. Once you've removed these, the cabinets should be pulled out slowly.
4. Remove all cabinets
Wall cabinets take a bit more effort to remove. This is because the brackets are designed to take a lot of weight. Loosen the screws on the brackets at each side as well as removing screws that connect the cabinets in the middle. Next, lift it up and out of the bracket. Getting someone else to help makes a big difference. Some cabinets are screwed onto the wall rather than a bracket. In which case, one of you should hold the cabinet's weight while the other unscrews.
'Consider what's on top of the cabinet before you start the general removal process,' adds Scott Peterson, director of HKUK. 'Any countertops should be supported with cabinets or end support panels either side of the cabinet that you are removing. Cabinets are usually screwed together and generally, there are four screws on each side. Check any hidden areas such as behind hinge plates and shelves. Base cabinets will usually be screwed to the wall and wall units will often be hooked on to hanging brackets, so once unscrewed from other units these will lift off the hanging brackets.'
5. How to remove appliances
Some cabinets may have appliances hard-wired into fixed connections. In this instance, always get a professional electrician or gas engineer to disconnect and make safe.
Once this is done, you can remove the appliances then tackle the cabinet it was housed in.
6. How to remove the kitchen sink
The same goes for sinks: ask a plumber to help if you're unsure how to tackle water outlets. Turn the water supply off, keep pipes and outlets upright so waste water doesn't spill out and dissemble any fixings underneath the sink before cutting the sealant that attaches it to the countertop above.
7. How to remove countertops
Countertops are usually fitted from underneath. Look for screws or bolts that are holding them in place and remove these, slowly, with the help of a friend. Some areas may have glue or sealant to secure in place so these will need to be prised away with a scraper. Prise the countertop up and away from the cabinets.
'When moving heavy items such as countertops,' adds Looeeze, 'use the correct removal products for the job, work slowly and carefully and seek help if needed. Countertops have been sealed and the sealant is made to last. Work on the joins and loosening off the silicon first, then gather some extra manpower to help move the countertops, as they are extremely heavy and very delicate. The areas to take particular care is around any cut-outs, as these points have been weakened. Never attempt to lift a countertop just with two people with one person at either end – it's a recipe for disaster.'
8. How to remove backsplash tiles
If you have tiles on the wall above the countertop, you may need to remove the bottom row before tackling the worksurface. Use a hammer and bolster if you don't need to keep the tiles afterwards and always wear protective goggles and gloves.
Can I remove kitchen cabinets myself?
Yes, you can remove kitchen cabinets yourself but it is better done with a friend and it's always worth checking the installation to see how hard a job it might be. For example, if the cabinets were fitted with glue and nails rather than screws, it will be much more difficult to pry apart and out, and you will certainly damage the cabinetry as you do so.
'Most people are unaware there is an art to removing a kitchen,' says Looeeze Grossman, founder of The Used Kitchen Company. 'It is only when they attempt it that they realize it's not as easy as it seems. Kitchen cabinets will need to be unscrewed from their hinges, using a drill for speed. Make sure you keep the screws and always label which ones came from which cupboard or drawer. If you can, tape them to the back of each cabinet.
How long does it take to remove kitchen cabinets?
Allow yourself at a minimum two days to remove kitchen cabinets; this is for two people in an average-sized kitchen. A larger space will take longer. The type of installation will also affect how long it takes to remove kitchen cabinets: glued and nailed cabinetry will be harder to remove than a kitchen neatly screwed together.
What should I do with kitchen cabinets I've removed?
Removing kitchen cabinets not only makes the space ready for the new versions but it also enables you to sell them and make a bit of money at the same time. You could sell privately or use a company that specializes in this sort of thing.
Alternatively, think of using the cabinets for a mudroom or laundry room design. Refinishing kitchen cabinets or staining kitchen cabinets could give wooden versions a new look for the room, or they could be painted.
Sign up to the Homes & Gardens newsletter
Decor Ideas. Project Inspiration. Expert Advice. Delivered to your inbox.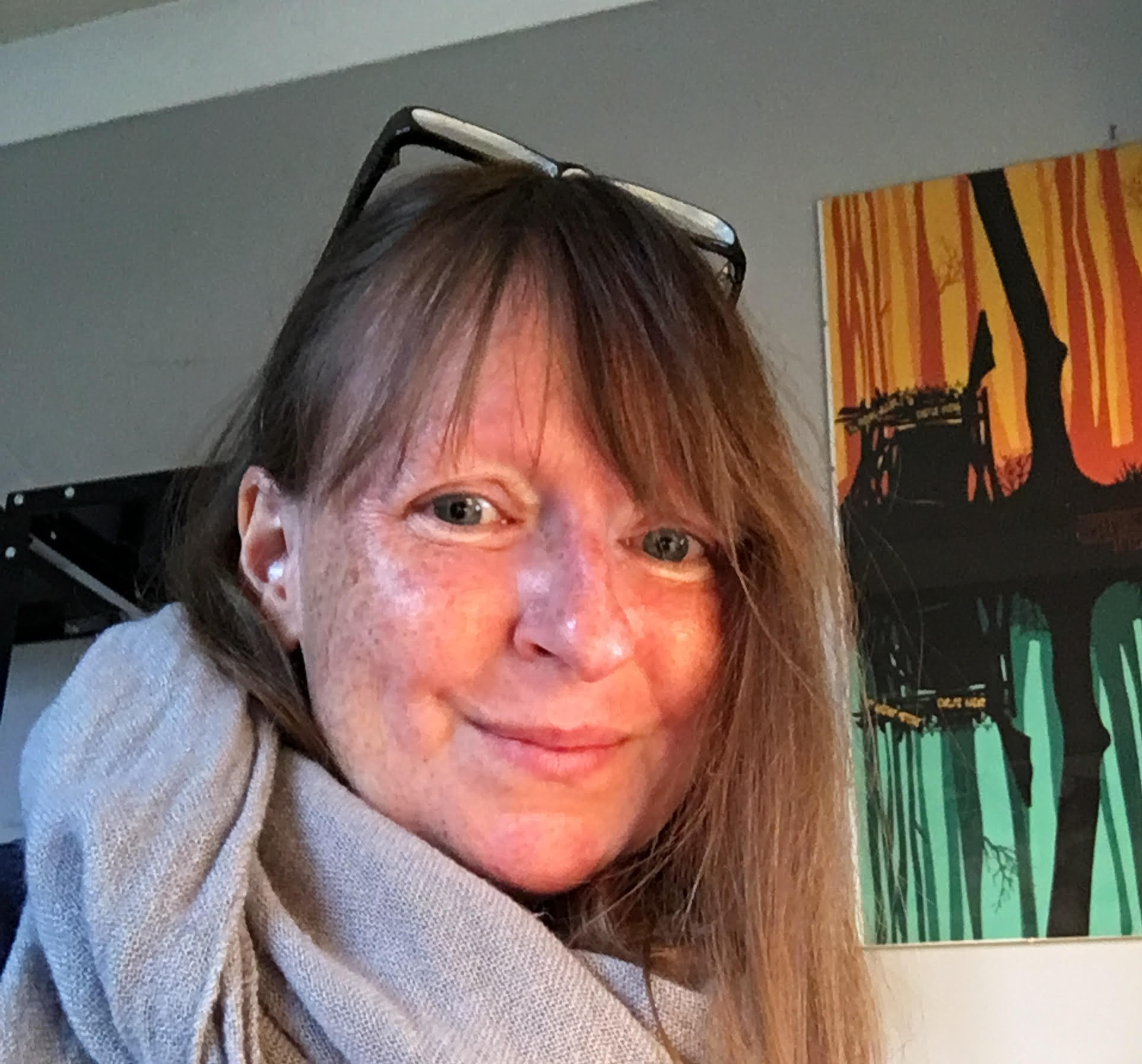 Hayley is an interiors journalist, content provider and copywriter with 26 years experience who has contributed to a wide range of consumer magazines, trade titles, newspapers, blogs and online content. Specialising in kitchens and bathrooms, she has twice won the CEDIA Award for Best Technology feature. Hayley writes for H&G about kitchens, bathrooms, cleaning, DIY and organizing.