How to replace kitchen cabinet doors – to revitalize a tired cooking space
Brush up on how to replace kitchen cabinet doors for a fresh new culinary zone without the full renovation stress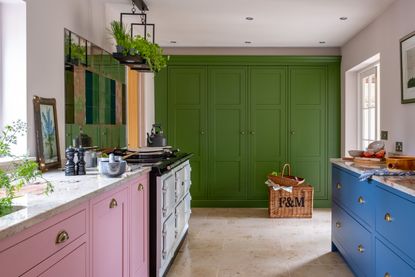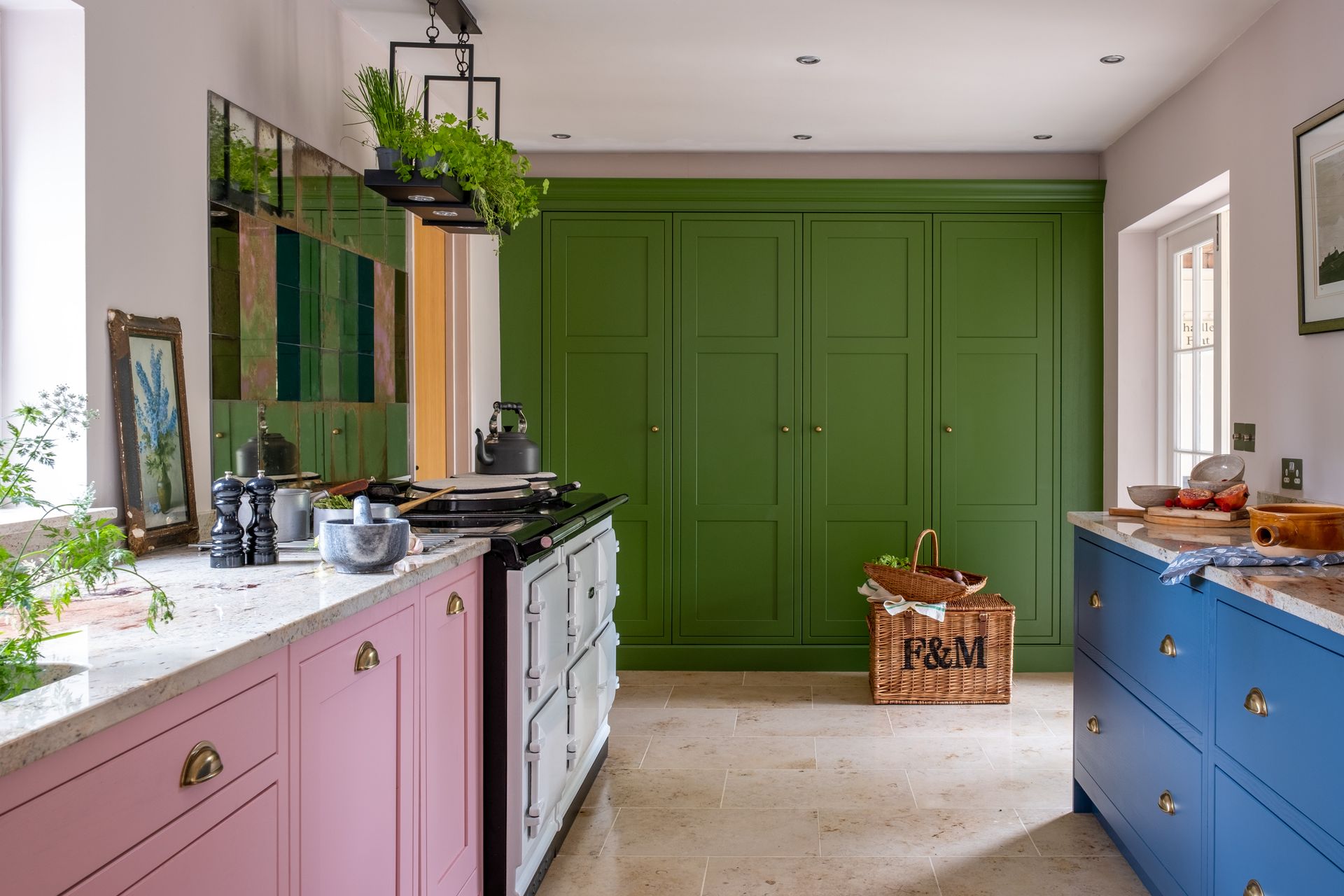 (Image credit: Burbidge/Kitchen Makers)
Sign up to the Homes & Gardens newsletter
Decor Ideas. Project Inspiration. Expert Advice. Delivered to your inbox.
Thank you for signing up to Homes & Gardens. You will receive a verification email shortly.
There was a problem. Please refresh the page and try again.
Learning how to replace kitchen cabinet doors gives you the perfect opportunity to give your cooking space a jolt of new life without the cost and stress of a full renovation. After all, as one of the most well-used and high-traffic areas of the home, the kitchen will inevitably see signs of wear and tear over the years.
Replacing your kitchen cabinet doors should only cost you around 20 per cent of the price of carrying out a full refurb and will offer an elevated aesthetic at a fraction of the cost.
Along with discovering how to paint kitchen cabinets, this is one of the best ways to upgrade a kitchen that needs a little TLC.
How to replace kitchen cabinet doors for a fresh new look
If you want to update kitchen cabinets without replacing them, replacing kitchen cabinet doors rather than installing kitchen cabinets that are new is the single best way to do so. We reveal how for an elevated new finish, below.
You will need:
Hinges and fittings
Screws and screwdriver
Measuring tape
A pencil
Your new doors
Battery drill
1. Measure up kitchen cabinet doors
While many kitchen doors come in standard sizes, it's imperative that you accurately measure them before replacing.
Doors with any decorative features can be difficult to measure, so try opening each unit and measuring the height, width and depth from the back.
2. Select new kitchen cabinet doors
This is the fun part; it's time to select new cabinet doors that fit your measurements.
There's a host of kitchen cabinet ideas, from contemporary handleless looks to modern farmhouse Shaker styles.
3. Remove old doors
Knowing how to remove kitchen cabinets isn't necessary; you simply need to unscrew the hinges with a screwdriver on your old cabinet doors and remove them. Once done, remove the handles or knobs and remaining hinges and leave to one side.
4. Use your old doors to prepare your new door fittings
If you don't have pre-drilled holes on your new doors, you'll need to measure up and create new holes to fit your hinges.
Lay your old doors flat with the inside pointing up, and lay your new version next to it. Use a tape measure and pencil to then mark out on the new door exactly where the hinge holes should be.
Use your pencil to mark out a cross where your new hinge holes will go.
The experts at Kitchen Warehouse suggest that you 'Measure from the top of the door to the center of the top hinge hole, then from the hinge-side edge to the hole.
'Take the same measurements for the bottom hinge hole and apply them to the new door.
'Use your pencil to mark the spots where those measurements meet on the back of the new door, forming two small crosses.
'The measurements should be the same on both doors (generally between 0.7-0.9in (18-23mm) from the edge to the center of each hole).'
5. Drill new holes
Many cabinet doors come with pre-drilled holes. If your preferred doors do not come with pre-drilled holes, you can do it yourself. After measuring, you can drill the hinge holes into your new door where X marked the spot.
Use the correct hinge hole drill bit in your drill to create new holes around 10mm deep, then fix the hinge to the door, ensuring the hinge is square to the edge of the door.
New hinges come with a corresponding mounting plate that will sit on the inside of the unit.
When the new mounting plate is fitted (you will be able to see where your old mounting plate points were), you can then hang your new door by clicking the hinges onto the mounting plate.
Repeat this for every door until all your new doors are fitted.
6. Ensure your doors are properly aligned
Once you have hung your new doors, you may find that they need adjusting to line up properly, to ensure you have even gaps between your cabinets and your doors.
This is easily done with the adjustment screws built into the cabinet hinges, which can be moved up or down, and left or right. This will help create a professional finish, a seamless aesthetic, and optimum function.
Ensuring your kitchen doors line up is often called balancing or aligning.
If you're also finishing the look with upgraded new handles, this is the time to learn how to install kitchen cabinet handles for a professional finish.
When should you replace kitchen doors?
'After years of using a kitchen, kitchen cabinet doors can become worn or simply outdated, while the frames and drawers remain in good condition,' says says Monica Born, CEO and co-founder, Superfront.
'In this case, replacing the doors is a great way to give your kitchen a fresh makeover, without having to do big renovations.'
Can I just replace kitchen cabinet doors?
Yes, replacing the cabinet doors of your kitchen is a cost-effective option that allows you to focus on the actual design of the kitchen.
Monica adds: 'It's also good for the environment as it generates less waste that a total kitchen re-fit.'
However, if you're changing color scheme, you will need to consider side panels and trims, like plinths, so that everything matches up.
Is replacing kitchen cabinet doors hard?
It doesn't have to be if you follow instructions carefully and ensure your measuring is correct.
To make it even easier, it's often a good idea to get your new doors from the same company that supplied your original kitchen, as measurements for hinges are likely to be the same.
Sign up to the Homes & Gardens newsletter
Decor Ideas. Project Inspiration. Expert Advice. Delivered to your inbox.
Ruth Doherty is an experienced digital writer and editor specializing in interiors, travel and lifestyle. With 20 years of writing for national sites under her belt, she's worked for the likes of Livingetc.com, Standard, Ideal Home, Stylist and Marie Claire as well as Homes & Gardens.