8 items you should never store in a refrigerator, according to experts
Here's what not to store in the refrigerator for freshness and food hygiene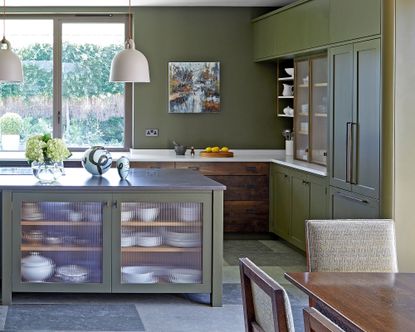 (Image credit: Future PLC / Paul Massey)
Sign up to the Homes & Gardens newsletter
Decor Ideas. Project Inspiration. Expert Advice. Delivered to your inbox.
Thank you for signing up to Homes & Gardens. You will receive a verification email shortly.
There was a problem. Please refresh the page and try again.
While there are endless areas of the home we could spend time clearing and organizing, we feel the refrigerator is one of the most important.
Tempting as it may be to squeeze as much as you possibly can in there when you get back from the grocery store, organizing a refrigerator properly equals less waste and more space. It avoids storing things in the ice box unnecessarily and means we aren't contributing to the huge levels of food waste across the nation.
Some kitchen staples are best kept at room temperature, and certain vegetables will lose their flavor, even in the best fridge. Here's what not to store in the refrigerator, according to professional organizers, to help you truly maximize your food storage and save some money at the same time.
What not to store in the refrigerator
A refrigerator is easily the most important appliance in your home, so it is important that we you keep it in good condition by only storing the correct items within.
1. Any fruit that still needs to ripen
'The countertop is best for fruits that still need to ripen, such as tomatoes, and bananas,' says Caroline Roberts, founder of decluttering and organizing company The Simplified Island. 'Once ripe, we move most fruits (but not bananas or tomatoes) to the fridge to last a little longer. We store cut fruit in the refrigerator.'
When planning your kitchen layout, think about where should a refrigerator be placed to make cooking easier.
2. Avocados
If those 'ripe and ready' avocados aren't quite there yet, leave them at room temperature. In fact, Lisa Richards, a nutritionist at Candida Diet says keeping them in the refrigerator can make them less tasty.
'When an avocado is refrigerated, the cold temperatures can slow down the ripening process and make the flesh become firm, which can affect its flavor and texture,' says Lisa. 'Additionally, cold temperatures can cause the flesh to discolor, which makes the avocado less visually appealing.
However, if you have a ripe avocado that you won't be using right away, she says you can store it in the refrigerator for a few days to slow down the ripening process.
3. Bread and bananas
Caroline recommends storing bread and bananas either in the pantry or the freezer. 'Bread will dry out in the fridge, and bananas will turn black,' she warns. 'The bananas are still edible but look pretty gross. Instead, we'll peel them and store them in the freezer for smoothies or baked goods.'
No space in the pantry? Purchasing a few storage items designed to help with pantry organization will change the game.
Caroline Roberts is a KonMari consultant and founder of home organization company The Simplified Island. She and her team help clients declutter their belongings. Then they find the best places for your items so that their family members can find things and put them away.
4. Bell peppers, cucumbers, and tomatoes
'These classic foods are often mistakenly refrigerated,' says Neil Coole, director of food, retail, and FMCG Supply Chain at BSI. 'When stored in the fridge, they often lose their flavor, taste, and overall quality. You are better off keeping these items at room temperature to get the best taste and most nutrients.'
Struggling for kitchen storage space outside of the fridge? Consider purchasing one of the storage items professional organizers say they can't live without.
5. Pickles
'Many people store pickles in the refrigerator – but the food is already preserved!' says Neil. 'Clear some shelf space and take notice of preservation methods, like pickling and fermenting, that keep foods at high quality without additional refrigeration.'
6. Onions and garlic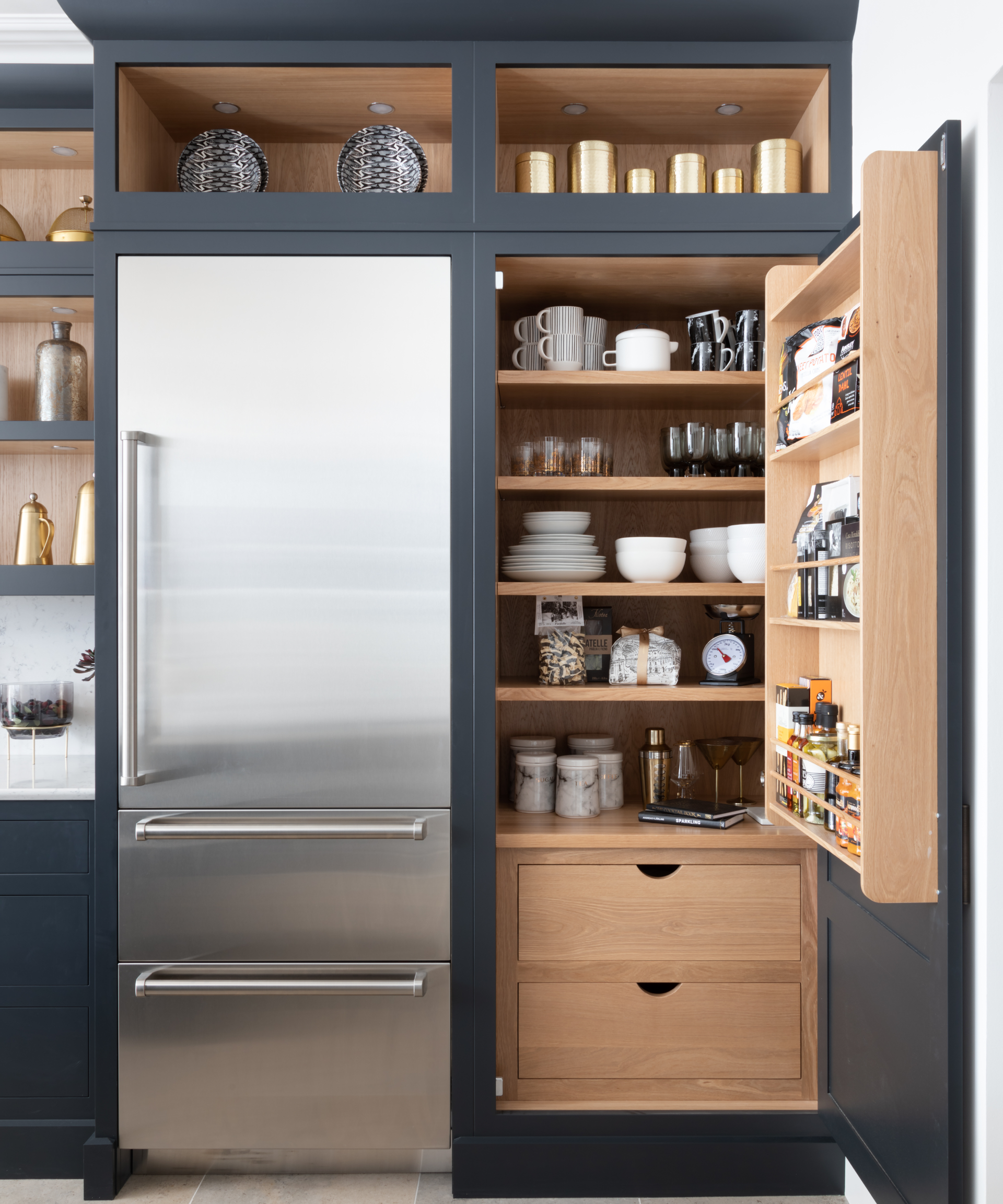 'Onions and garlic don't need to live in the fridge,' says Jamie Hord, founder of Horderly. 'They are best stored where they can get air flow, so not in a sealed container.'
He says that once you've cut and prepared onion and garlic for cooking, they'll be much more susceptible to bacteria, so they will then need to live in the fridge.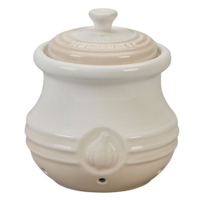 Le Creuset Garlic Keeper | $35 at Le Creuset
One of our favorite crockery brands, Le Creuset's Garlic Keeper is a simple but sophisticated way to keep garlic in top condition.
7. Coffee
'The cold temperatures of the fridge can cause the flavor of coffee to become stale and muted,' warns Aaron Jerez, founder of Home Bar Select. 'Instead, store your unopened bags or containers of coffee grounds at room temperature in an airtight container.'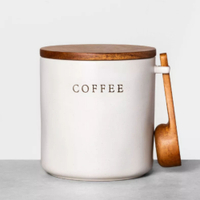 Hearth & Hand Stoneware Coffee Canister | $16.99 at Target
This stoneware coffee jar is a great buy. It includes a handy wooden spoon, and there's a rubber seal around the lid so it's as airtight as a plastic container but far more stylish.
8. Pumpkins, eggplants and sweet potato
Dia Lugo, culinary expert at Tupperware says pumpkins, eggplants and sweet potatoes are better off stored outside of the fridge. Dia recommends storing sweet potatoes in a Potato Smart Container, as this offers proper humidity to help potatoes stay firm. It also minimizes sprouting and rotting, reduces odors, and reduces the production of Solanine, a poisonous substance found in nightshades such as potatoes.
What should go on each shelf in the fridge?
When cleaning your refrigerator it doesn't hurt to move items around so they're in the best spot, helping food last longer. For instance, Jamie Hord points out that the fridge door is the warmest part of the fridge, so this should store items that won't spoil easily. Think condiments, sauces, jelly, or water bottles, and avoid storing cows' milk in there.
'Inside of the fridge, the lowest part is the coldest so it's best to store raw meat and fish here,' says Jamie. This will also avoid cross-contamination if there were to be any drips. If you need to store raw meat higher, be sure to contain it in a container, at The Container Store, that's easy to clean.
Keep fruit, vegetable and lettuce in crisper drawers, as they're designed to maintain more humidity.
'Make a home for ready-to-eat foods and most importantly those leftovers should live where they are easily visible so that they are getting eaten first and aren't getting lost,' adds Jamie. 'Any large beverages can live at the top.'
Why should you not put bread in the fridge?
'Bread can become stale and dried out in the fridge. It's best to store bread wrapped at room temperature,' says Jamie Hord, founder of Horderly, a home organization service. 'If you want your bread to last longer, putting it in the freezer instead of the refrigerator is the answer.'
Which vegetables should not be stored in the refrigerator?
Potatoes, onions and bell peppers don't need to go in the refrigerator. Caroline Roberts has a lovely tip for storing fresh, cut herbs, which never last all too well in the refrigerator either. She recommends storing cut herbs in jars (like flowers in a vase) with a bit of water in the bottom. 'They are happy and look so pretty,' she says.
Sign up to the Homes & Gardens newsletter
Decor Ideas. Project Inspiration. Expert Advice. Delivered to your inbox.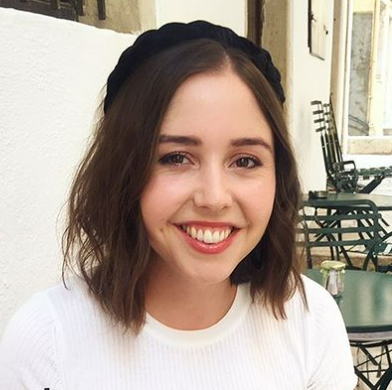 Millie Hurst is the Solved Section Editor at Homes & Gardens. She has six years of experience in digital journalism, having previously worked as Senior SEO Editor at News UK in London and New York. She then gained experience writing for women's magazines before joining Future PLC in January 2021. Millie has written for an array of homes brands including Livingetc and Real Homes and was formerly Senior Content Editor at Ideal Home before taking on the position of Section Editor with Homes & Gardens. She has written and edited countless features on home organization, decluttering and interior design and always hopes to inspire readers with new ways to enjoy their homes. She lives in Sheffield, South Yorkshire and loves to weave nature-inspired decor and nods to time spent in Italy into her own home.