Can you put a mattress protector in the dryer?
Will putting your mattress protector in the dryer ruin it? Here's what he experts say.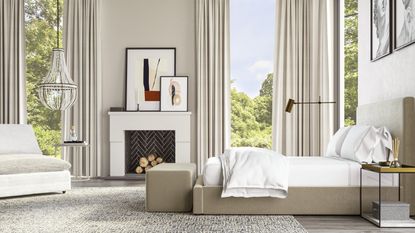 (Image credit: Courtesy of Saatva)
Can you put a mattress protector in the dryer? Mattress protectors are bulky and line-drying them can be cumbersome, especially if you don't have outdoor space.
So, putting this bedding item in the dryer seems like a natural choice. The problem with even the best mattress protectors, however, is that they vary wildly in material composition.
Even if you've tumble-dried a mattress protector successfully in the past, there's no guarantee that this time around you won't end up with a mattress protector that is badly damaged by the heat.
Can you put a mattress protector in the dryer?
You've just washed your mattress protector. Now, how should you determine if you can put a mattress protector in the dryer? We've asked several bedding experts to give their views on when to tumble-dry your protector and when to air-dry it instead.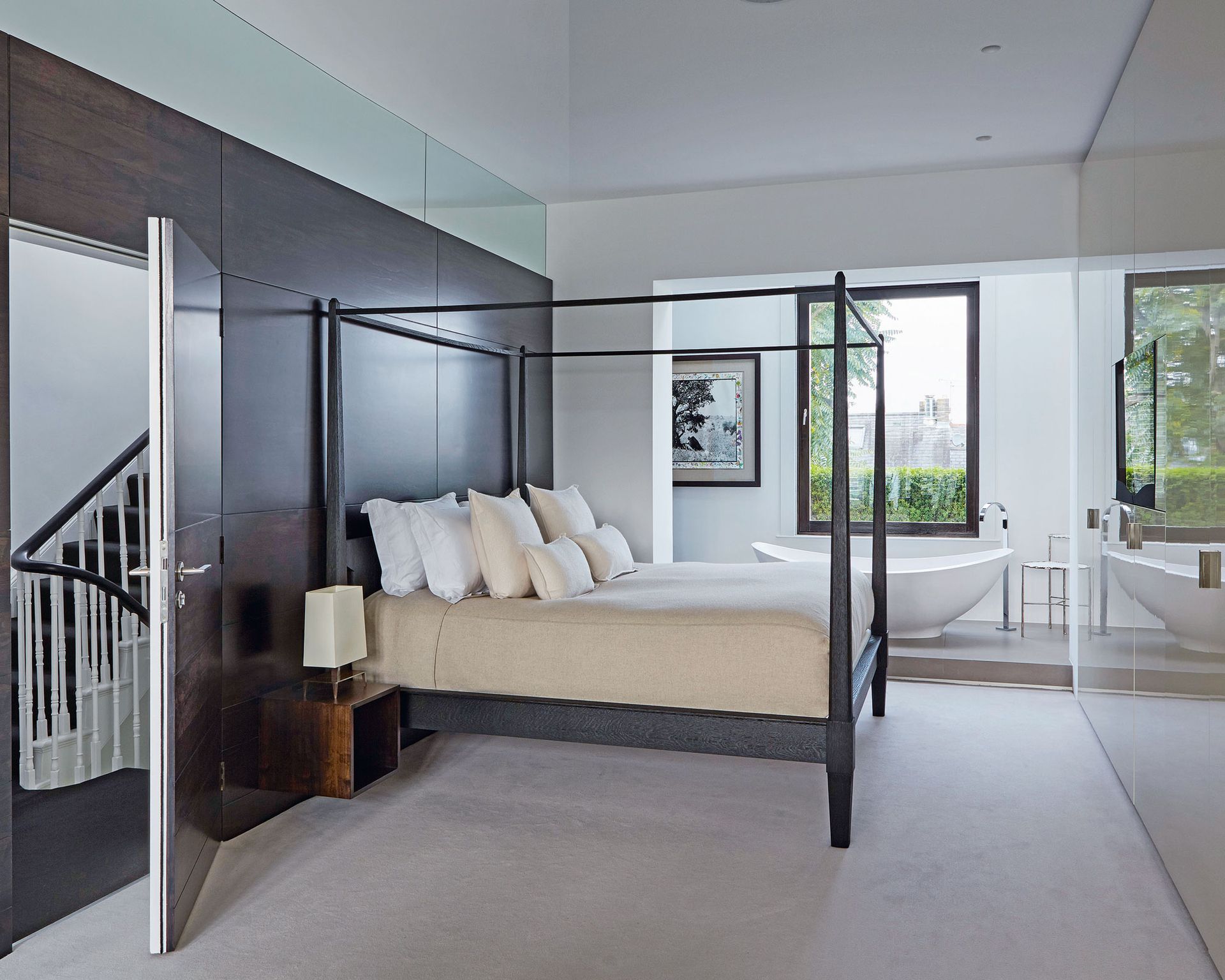 First of all, though, it's important to remember that a good mattress protector should be built to last. Byron Golub, Vice President of Product & Merchandising for Saatva, a luxury mattress and bedding company, reminds anyone who has recently bought a mattress protector that it 'should last you a long time – many come with warranties of up to 10 years.'
Along with the best mattress for your budget, a great mattress protector can (and perhaps should) be an investment purchase. So, if you are following all the care instructions correctly and your mattress protector is falling apart, you should return it to the manufacturer.
Note the caveat about following the care instructions, though. All the bedding experts we spoke to agree on one thing: always read the care label on your mattress protector. At the end of the day, whether or not you can put this item in the tumble dryer 'truly depends on the material composition of the protector, and you should always consult the care instructions.'
Karl Shevick, the founder and CEO of Earthfoam, reassures readers that 'most mattress protectors are designed to be machine washed and dried on a low heat/tumble setting.'
Karl Shevick is the Founder and CEO of Earthfoam, a sustainable mattress and sleep company. Earthfoam's goal is to offer an honest product that brings sustainability to the forefront without sacrificing function or form.
Still, 'it's always best to refer to the cleaning instructions that come with the product, as some protectors may contain materials that are not suited for machine drying', Shevick adds. What are these materials? Watch out for anything containing foam as not all types of foam can withstand repeated tumble drying.
Also, mattress protectors that are labeled 'natural' or 'eco-friendly' will often be made from materials that are less heat-resistant than those used in making your typical mattress protector.
What to do if you're not sure, or the label either says 'do not tumble dry' or doesn't give clear instructions? Line drying it is. Shevick confesses that he personally prefers line-drying 'even when the product is designed to be machine dried', as this helps keep the mattress protector in better condition longer.
When line drying, Stephen Light CEO and co-owner at Nolah, recommends spreading out the mattress protector well 'for maximum airflow and drying speed.' If line-drying outside during the summer months, try to avoid exposing your mattress protector to scorching midday sun as it may do its own damage to the elastic or the delicate materials on your mattress protector.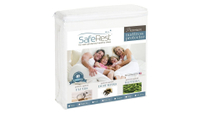 Saferest Queen mattress protector | was $42.99, now $37.99 at Amazon
This mattress protector sits at number three on our best buys list (see more below). The Queen size protector is currently on sale; I loved the soft Terry construction, and the breathability. Not only is it waterproof, but it's also noiseless.
How do you dry a mattress protector fast?
If you've opted to line dry, have spread out your mattress protector well, and it's still taking ages to dry, you may need to be a bit more ingenious about the process. Golub recommends adding a fan 'to help speed up the drying process'. Just direct the fan toward the mattress protector and put it on the oscillating setting.
Other than that, make sure you're line-drying your mattress protector in a room with good air circulation (not a windowless bathroom!). Open windows and position the mattress protector on a drying rack in the middle of the room. Avoid drying your protector on a radiator – this isn't good for either the protector or the radiator.
Can you put a waterproof mattress protector in the dryer?
Generally speaking, yes. Golub advises that how safe it truly is to put your mattress protector in the dryer will depend on the material composition. Cotton protectors labeled waterproof are generally safe for the tumble dryer, 'but you need to be more careful with vinyl mattress protectors. Always dry a vinyl mattress protector on low heat (or air dry it if that's what the manufacturer recommends), as the high heat may damage the material.'
Stephen Light adds that if you do put your waterproof protector in the dryer, 'tumble dry it on your machine's lowest heat setting.' This may also be the 'delicate setting' on your dryer depending on the model.
An expert in his field, Byron lives and breathes mattresses. He is always searching for the best ways to transform you sleep, and keep your mattress is the best condition possible.
Can you iron a mattress protector?
Our experts are unanimous in advising against ironing your mattress protector, especially if it's waterproof. Golub points out that 'ironing is not recommended because the high heat will destroy the PU (waterproofing) barrier.'
Karl Shevick adds that he always recommends referring 'to the product's cleaning instructions for details on if the protector would be damaged by ironing or not.' You most likely will see a 'do not iron' laundry symbol on the care label. Respect it: it's there for a reason.
Thankfully, most mattress protectors are made from materials that are naturally wrinkle-resistant. Those vinyl/PU linings usually dry completely wrinkle-free so you don't need to worry.
If you decide to iron your cotton mattress protector (these do get wrinkly) be careful not to iron the elastic edges.
Sign up to the Homes & Gardens newsletter
Decor Ideas. Project Inspiration. Expert Advice. Delivered to your inbox.
Anna K. Cottrell is now a freelance writer, having previously been a Content Editor for Future's homes titles. She writes about interior design, property, and gardening. On H&G, she specialized in writing about property – buying, selling, renting – sustainability and eco issues.