The secrets to decorating tastefully for Christmas – 7 ways with what you already own
This is how interior design experts say you can swap tacky for tasteful, effortlessly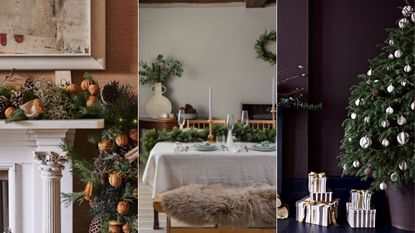 (Image credit: Adrian Briscoe / AMARA / Annie Sloan)
Of course we all want to decorate our homes tastefully, but at Christmas, the usual high standards we might hold ourselves to can fall by the wayside in favor of the over-the-top festive feverishness that we (not very secretly) love to indulge in at this time of year.
But if you have sworn to decorate tastefully for Christmas this time and forever afterwards, the good news is that it needn't mean packing away the cherished tree ornaments the kids made at pre-school or even swapping out your existing Christmas decor ideas for new.
The secret, say designers, is to decorate for Christmas in moderation, and to shun Christmas trends for timeless schemes that never date. And yes, they can still be beautifully merry and packed with sentiment, using everything you already own, just in a different way.
Here, designers and decorating experts offer their advice for creating a beautifully tasteful Christmas scheme this holiday.
How to decorate tastefully for Christmas
Decorating tastefully for Christmas doesn't mean cutting back on all the whimsical things you love about Christmas, but using them in more focused ways. Here is what decorating experts suggest.
1. Pick a theme for each room or space
While collecting decorations over years and years can add a personalized touch to your decor, too much of a mismatch will create a chaotic, if joyous, clash. How to transform it from every which way to elegant? The key is to choose a theme for each room or space. That way, you can use all your existing decorations and ornaments, divided by style or theme.
'When it comes to decorating your home, choose an aesthetic and stick to it,' advises James Mellan-Matulewicz, creative director and designer at luxury wallpaper company, Bobbi Beck. 'Mixing genres will lead to a mish-mash of decorations (and not in a kitsch and cool way).
'There are lots of new themes on the rise this year to consider, including Great Gatsby-inspired Art Deco and vibrant festival brights. Even if you're going all out with the multi-color festival theme, it can still look curated and classy if you stick to it closely. Throwing in some Scandi chic silver owls and icicles will throw the theme off completely and look ill-thought-out so stay in a lane and enjoy the ride.'
Where to start? Choosing Christmas tree themes, for example, can help to limit clashes and keep your decor tasteful. Or perhaps a den has a kiddie-focussed look and a living room a more elegant, adult style. Feel able to create a whole-house theme, whether rustic, natural or metallic? All the better.
2. Choose a color scheme by space or room
Picking a Christmas color scheme is just as important as selecting your Christmas ornament ideas. Too many colors in a room or space will look fun, but, arguably, not 'tasteful' (yes, we know it's subjective). Too few colors, on the other hand, can be joyless. So how to get it right?
The easiest trick is to use the accent color rule you would in any successful interior: choose one focal color, and layer in a maximum of two other colors as accents. Bear in mind that you can of course choose different tones of each of these colors to create subtle layering.
'Indulgent, cozy, and magical, jewel tones are the perfect choice for Christmas,' advises paint and color expert Annie Sloan. 'The depth of pigment will emphasize the bright glow from metallics, fairy lights, and flickering candlelight to create a space fit for the Three Kings!
'An all-white interior creates the illusion of a room is lighter, brighter, and larger. However, white is not a vibrant color, so you'll need layers of texture and tones to bring depth and comfort,' Annie continues. 'Use nuanced shades, from cool to warm, for a softer, more flattering look than a single, pure white.'
3. Match the tone of your existing decor
The easiest way to decorate tastefully for Christmas is to pick a color scheme or theme that complements your home's existing decor.
Into modern farmhouse? Choose ornaments that will match. Decorated your living room in green? Pick colors that work with it.
Let's look at the entryway in detail. Given that your Christmas stair decor is what guests first see when they arrive, work with the color scheme, the natural materials in flooring and furniture, and even the lighting for a tasteful finish.
'Together with the staircase, a console table is often one of the first things guests will see when they enter your home. Give it an instant Christmas update with a scattering of greenery and flickering candlelight,' suggests Annabelle Holland, designer and creative director of Anboise.
'A garland made with fir, eucalyptus and ivy can be woven amongst your existing pieces – it will also smell amazing when you walk in the front door. Make it extra long so that it hangs loosely over the edge of the console. Where possible put hallway lights on dimmers to soften the lighting in the evening and consider decorative wall fixtures with candles for a warm welcoming glow.'
4. Don't over (or under) dress your table
Knowing how to set a Christmas table is a big part of the holiday season, especially if you are hosting for friends and family. Christmas table decor ideas can be difficult to get right, however. Overdressing a table can look gaudy while, conversely, underdressing your table can leave it looking uninviting.
'A linen table runner is a good place to start, especially if you have a large rectangular dining table,' begins Simon Temprell, interior design manager at Neptune. 'The runner will add softness and color while allowing the beauty of your table to show through. You can then use the runner as a platform for your décor, starting with candlesticks of various styles, heights, and weights. Mix wooden pillar candlesticks with tall, slender iron and glass styles, interspersing with votive holders in a metallic finish such as silver, copper, or gold. You can wind a fresh garland of holly, ivy, and dried hydrangea heads between the candlesticks for a simple but effective decoration.
'A simple bundle of evergreens and ivy with a couple of mercury glass ornaments tied with a ribbon to each chair can also be very effective and extend your décor beyond the table.
'Some of the most charming and meaningful Christmas decorations are hand-made. Foraged items such as branches, especially those with interesting shapes or colorful lichen, can make fantastic and dramatic arrangements when placed in a large confit jar or an earthenware jug. You could decorate the branches with stars cut from metallic cards or pinecones sprayed gold or copper.'
5. Choose the right bulb warmth for Christmas lights
Yes, even your Christmas light ideas can affect how tasteful your decor looks. In fact, picking the wrong light tone, colors or using too few or many can ruin even the most tasteful of Christmas decor.
'Christmas tree lights come in a range of different shapes, colors, and sizes – you can find a light to suit any style and tree, what looks best really comes down to personal preference but your lights should complement rather than fight the ornaments you might hang on your tree,' says Pablo Diaz Barriga, VP of international business at Balsam Hill.
So, for example, if you have red tree ornaments, choose lights that show these off to best effect, and which fit with the accent color rule we mentioned earlier. And avoid those multi-colored string light buys, unless you're putting them in a color-filled space, such as one you've nominated for the kids. If in doubt? Choose warm white lights.
'A warm, white light like candlelight tends to work best against everything and, unlike a harsh bright blue-white light, makes any room feel cozy – exactly what you want during the festive season!' says Pablo.
6. Avoid overpacking the mantel
If you like to make a feature of your Christmas mantel decor ideas then it may be tempting to overdress your mantel. While layering is important, creating balance is essential to preventing an ostentatious mess.
'I like to start with a layer of fir as the foundation for the mantel, building up with layers of ivy, holly, and eucalyptus, placed in an ad hoc way but adding height and fullness to the mantel,' says Annabelle Holland. 'Sprigs of ivy can drape happily off the edges, providing a whimsical feel. I also like to add antique candlesticks with modern tapered candles in pink and gold which will glow through the greenery.
'Christmas decorations that are slightly wild add an instant festive feeling but in a playful and relaxed way.'
7. Pare back the glitz
'I'm most definitely not particular about my Christmas decor (I always let my teens decorate), and I do think that "taste" is very subjective, but I do know that multi-colored glitz, particularly anything made from plastic, isn't what interior designers and decorating experts would typically call "tasteful",' says Lucy Searle, Editor in Chief, Homes & Gardens.
'Any interior decor scheme, Christmas or otherwise, is always going to be more elegant if it relies on natural materials and a controlled approach to color. So, if in doubt, swap out plastic ornaments for glass or wood, and pare that 10-color scheme down to three in each space.'
How do I make my Christmas tree tastefully decorated?
One of the best ways to make sure your Christmas tree looks tasteful decorated is to pick a color scheme for the tree and stick with it. This works best if you pick one main color (for example, red) and using this over two-thirds of the tree, then using second and third accent colors over the other third, spacing each color out evenly. Choose a theme too: it might be that your Christmas tree has a contemporary or traditional look; a woodland or kiddie-focussed theme – whatever, consistency is theme. Putting larger ornaments at the bottom of the tree, moving up to mid-sized pieces and lastly smaller items at the top will ensure it looks balanced. Lastly, pare back the glitz.
Sign up to the Homes & Gardens newsletter
Decor Ideas. Project Inspiration. Expert Advice. Delivered to your inbox.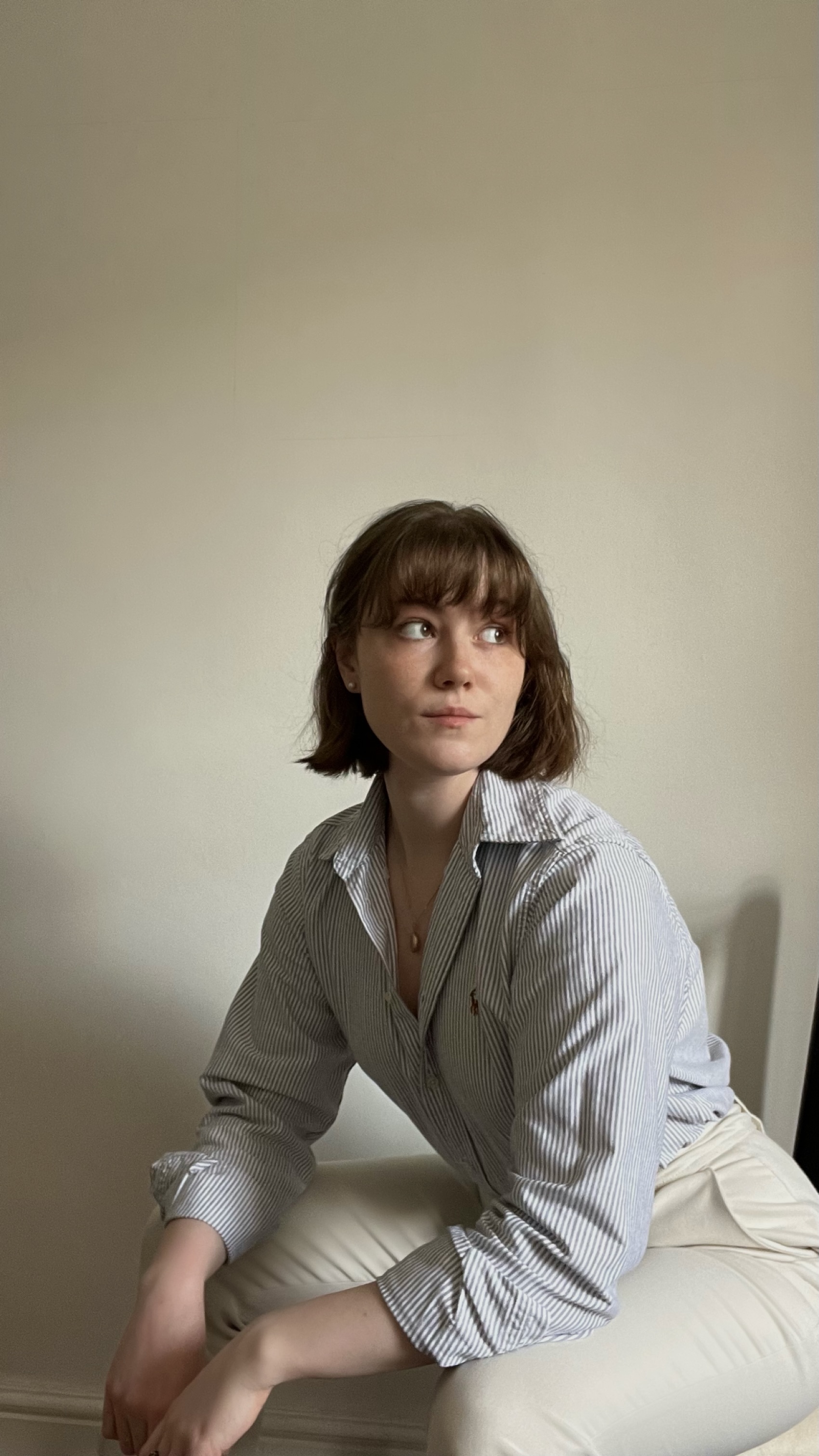 Chiana has been at Homes & Gardens for a year, having started her journey in interior journalism as part of the graduate program. She spends most of her time producing content for the Solved section of the website, helping readers get the most out of their homes through clever decluttering, cleaning, and tidying tips – many of which she tests and reviews herself in her home in Lancaster to ensure they will consistently deliver for her readers and dabbles in the latest design trends. She also has a first-class degree in Literature from Lancaster University.