Organizing trends we've fallen out of love with in 2023
Not all organizing solutions stand the test of time… Here are the ones that are past their prime, according to the pros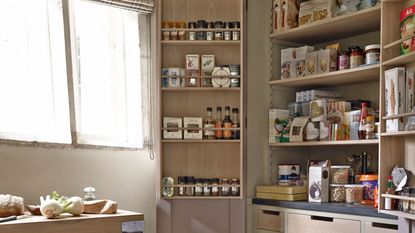 (Image credit: Future PLC)
If you like to keep up to date with new ways to keep your home looking good, you've likely noticed that style trends aren't limited to interior design and home décor – they also relate to how you organize your home, too.
While instilling the most popular home organizing ideas can make for a stylish living space, it's worth remembering that – as is the nature of any trend – they won't last forever.
'Thanks to Instagram and Pinterest, we now have distorted perspectives and grandiose ideas for what organizing should be. In reality, very few people can maintain a color-coded Lego system, an alphabetized pantry, a pristine playroom… and so on. Luckily, there has been a shift towards efficiency and function over and above style, which is great for long-term organizing success,' says professional organizer Michelle Urban of The Organized House.
With that in mind we've put together a list of the organizing trends we've fallen out of love with in 2023, as well as a few alternatives you might want to try instead.
Organizing trends we've fallen out of love with in 2023
While we may have fallen out of love with these organizational trends, if they're working for you, then absolutely stick with them. Just like with any style choice, it's all a matter of preference, after all. However, if you're feeling overwhelmed by the latest labeling techniques or struggling to keep up with the top tidying rules, take the pressure off yourself. Rest assured there are plenty of other ways to maintain a functional and stylish home.
1. Overdoing it on organizational 'helpers'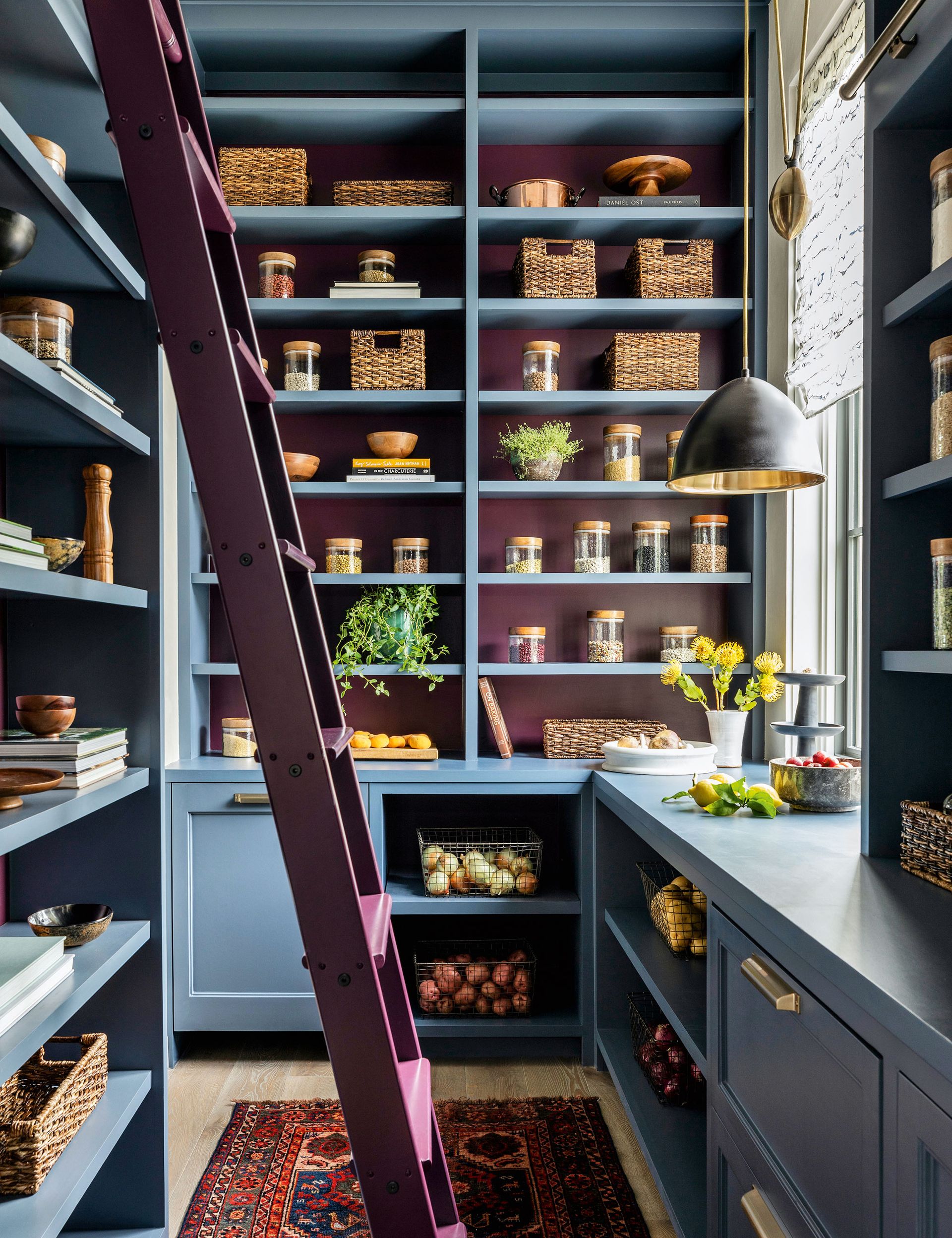 From kitchen and living room organizers to the best makeup organizers, there are a lot of trendy products on the market promising to make your life easier. While some are worthwhile investments, there's an awful lot that you just don't need. Berry baskets, banana hooks, jewelry trees, excess amounts of Tupperware and plastic containers just because they're pretty… we could go on and on.
'Sure, these items are aesthetically pleasing and lend themselves to great social media content, but before you introduce them into your space, make sure they actually fit your lifestyle', says professional organizer Shannon Krause of Tidy Nest.
'Do you have time to add those extra steps (like decanting) into your daily routine? Does the item solve an organizing problem? Are you buying it just because you like how it looks? Let go of having that picture-perfect space – being organized doesn't mean you have to have a color-coded refrigerator or an Instagram-worthy pantry'.
Shannon Krause is a Certified Professional Organizer who holds a specialist certificate in Brain-Based Conditions from the National Association of Productivity and Organizing Professionals (NAPO), and is a Certified Reiki Master which she incorporates into her work with clients. Tidy Nest has helped dozens of clients bring order into their lives and has won local awards recognizing their work.
2. Looking for quick-fix solutions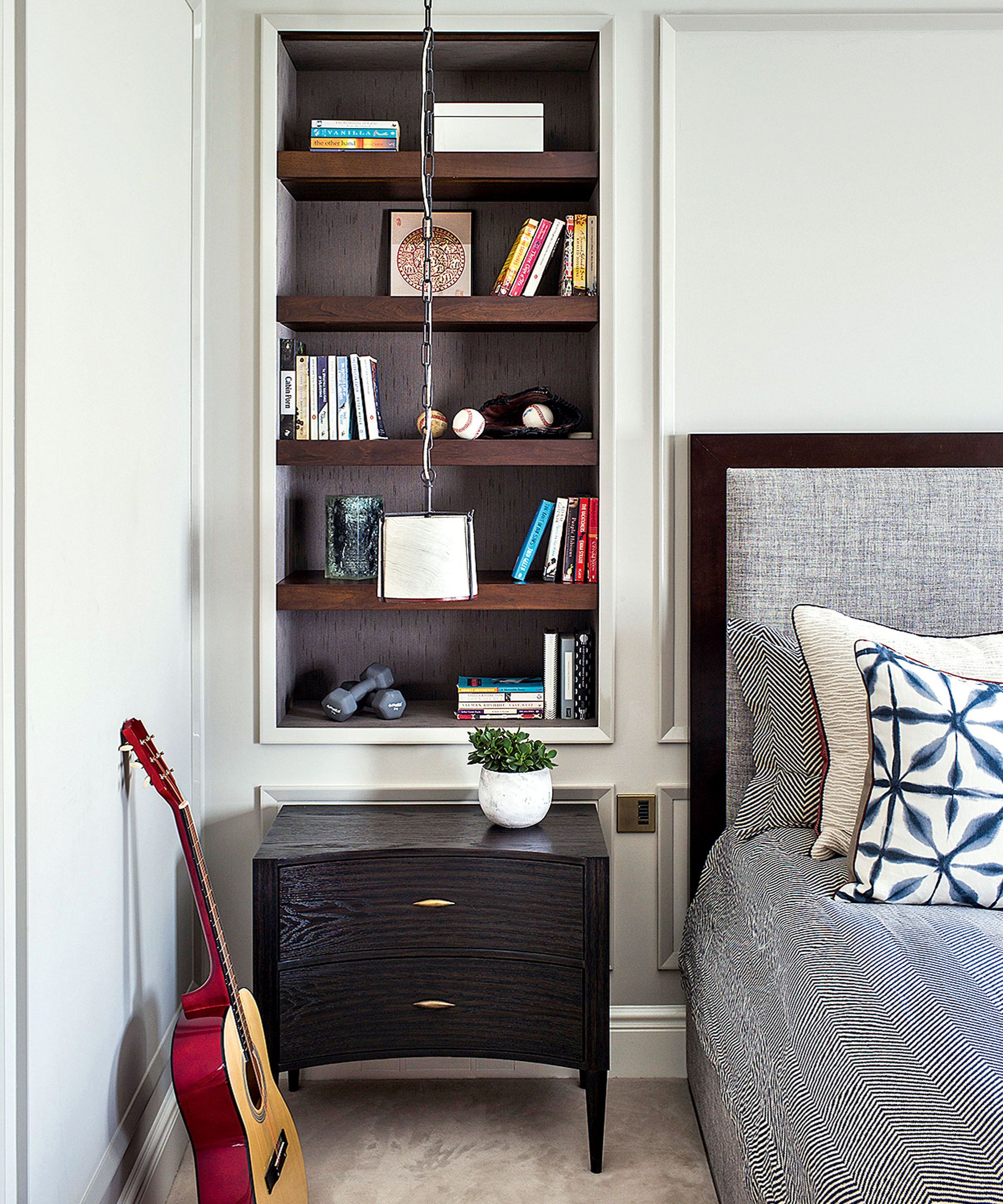 From storing Christmas decs in egg cartons to organizing a bookshelf by rainbow shades, DIY organizational and cleaning 'hacks' are very 'of the moment'. We've got TikTok to thank for that. Falling for the latest viral trend is all well and good, but if it's not effective or sustainable in your home, what's the point? Finding long-term solutions that work for you and your home – regardless of whether they're 'Insta-worthy' or not – is a far better approach to take.
'The goal of organizing is to make your daily routines and habits efficient and chaos-free, so functionality should always come first. Give yourself time to find organizing systems that work for you,' says Michelle Urban.
3. Organizing before decluttering
Yes, stylized displays do have a place, but if it's an aesthetically-pleasing and well-functioning home you're after, clutter of any kind is a big no-no. Unnecessary clutter is still clutter, regardless of how neat it looks. This is particularly relevant when it comes to 'on-show' organization – think open shelving, for example, or surfaces of any kind.
Taking heed of effective decluttering tips may feel like a chore, but it's well worth the effort. And you'll likely find yourself happier with the results overall, too. We appreciate getting rid of things isn't always easy, but there are lots of techniques to help declutter when you're feeling overwhelmed.
4. Labeling everything in sight
Arguably one of the most useful organizing techniques, we're certainly not dismissing labeling altogether, more the incessant need to label absolutely everything. Label makers, at Walmart, are fun to use, we admit, but you need to know where to draw the line.
Containing your labeling to shelves, containers, bins and baskets rather than the items themselves (unless it makes sense to: name labels on coats, categories for office files, etc), and encouraging family members to put things back where they belong will make for a less prescriptive – but no less effective – organizational system.
'We're seeing less interest in bold, prominent label designs, with most moving towards a more understated labeling approach', says Shannon Krause. 'We're avoiding cursive fonts and colorful backgrounds in favor of quieter designs with a more subtle placement – on the lower left of the container rather than front and center, for example'.
5. Fancy folding techniques
Some techniques we can get on board with – knowing how to fold shirts to keep ironing to a minimum, or how to fold towels and sheets so they look stylish and stack neatly, for example. But trying to maintain folded socks, undies and dishcloths… it's just unnecessary. Baskets and bins are just as efficient for keeping items like this in order. Folding takes time, which we know is precious, so prioritize yours for the items that need it most.
6. Prioritizing form over function
There's a reason why stylish stage homes always look so neat and tidy… because no one lives in them. And quite frankly, who would want to? Yes, perfectly precise pantry shelves may be satisfying to look at, but the upkeep? Not so much. Luckily, function is the new form. The most characterful of homes are those that find organizational solutions that suit day-to-day life and the needs of those who move within them.
'An organized space should create efficiency in daily routines and evoke a sense of calm, first and foremost, so let go of having a picture perfect space and focus on creating spaces that are functional for your lifestyle', says Shannon Krause.
7. Spending a fortune on storage
We've all fallen prey to a lovely-looking (and seriously overpriced) basket in our time, but if you're doing it regularly, without a proper purpose in mind, now's the time to stop. It's just not trendy anymore, and you'll save yourself a fortune.
We often see people buying 'stylish' storage solutions as a first step to getting organized, however, if you don't end up needing or using them, they simply become costly clutter. Make a plan first. Edit your belongings, decide how the space will be used, take measurements and then start shopping for what you need', says Shannon Krause.
8. Aiming for 'perfection'
You should be able to relax in your own home, but you've got no chance if you're constantly striving for perfection – it's exhausting. Luckily, according to professional organizer Laura Barnes, CEO and founder of Let Laura Jean, perfectionism is out – 'it just isn't a reality', she says.
'Even Marie Kondo, the queen of organization, has said she's giving up on being super tidy all the time! Figuring out what works for you and your family is more important. Bear in mind that this will change over time depending on your needs, so there really is no "perfect" organizational system – they're ever-changing.'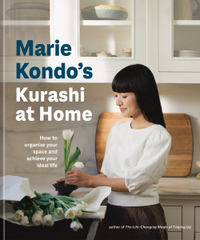 Kurashi at Home by Marie Kondo | $18.01 at Amazon
Marie's book explains the Japanese concept of kurashi, or 'way of life,' that you can celebrate in your home. Her teaching invites you to visualize your best life from the moment you wake up until the end of each day, and we're adding it to our basket right now.
Laura Barnes helps families and individuals in Bakersfield, California, and her mission as a professional organizer is to help clients live an organized life and change the way they feel about their space.
9. Being overly 'influenced'
'Don't be afraid to unfollow accounts and organizers that make you feel like you're not doing enough. You're not failing just because you're not living up to an ideal – there are so many different styles of organizing that everyone can find something that aligns with their current lifestyle and goals,' says Laura Barnes.
10. Placing style ahead of sustainability
The problem with following organizational trends is that you end up believing that what you already have just isn't good enough – which is simply just not true. As the saying goes, 'if it ain't broke, don't fix it'. Swapping out for the 'next best thing' results in unnecessary waste, not to mention expense on your part, and chances are the 'next next best thing' is right around the corner, too.
'The year ahead sees more of a focus on sustainable organization ideas,' says professional organizer Aaron Traub. 'We should be looking for more affordable and eco-friendly options such as reusing what we've got, investing in eco-friendly designs and avoiding single-use plastics wherever possible.'
FAQs
How do I motivate myself to organize?
There's no doubt about it, organizing can be pretty overwhelming, particularly if you're trying to tackle whole rooms or even the whole house. Giving up – or simply not starting in the first place – can feel like the easier option. The key to staying motivated is to start small.
Come up with a time frame, say 30 minutes, and make a list of achievable tasks in that time, starting with the areas that bother you most. Having set goals, and completing them, can really spur you on, and encourage you to take on a little more. Doing little bits day by day will soon see results, which is motivating in itself. Keep going – you'll have a well-organized home in no time!
---
The best organizing methods are simple, cost-effective and designed to make life easier. We won't be settling for anything less.
Sign up to the Homes & Gardens newsletter
Decor Ideas. Project Inspiration. Expert Advice. Delivered to your inbox.
For 10 years, Tara King worked as a Content Editor in the magazine industry, before leaving to become freelance, covering interior design, wellbeing, craft and homemaking. As well as writing for Ideal Home, Style at Home, Country Homes & Interiors, Tara's keen eye for styling combined with a passion for creating a happy – and functional – family home has led to a series of organization and cleaning features for H&G.