Should you run your AC when air quality is bad?
Heating and air conditioning professionals agree that it's best to keep AC running when air quality is bad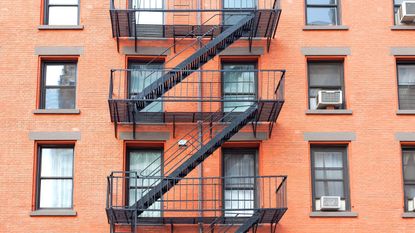 (Image credit: Alamy)
Sign up to the Homes & Gardens newsletter
Decor Ideas. Project Inspiration. Expert Advice. Delivered to your inbox.
Thank you for signing up to Homes & Gardens. You will receive a verification email shortly.
There was a problem. Please refresh the page and try again.
When the air quality outside is poor, we are often left wondering if we're bringing nasty particles and pollutants into our homes by turning on the AC.
Shockingly, the quality of our indoor air, without sufficient ventilation, can be much worse than the air out in the street.
Air quality experts explain whether we are safe to run our AC when the air quality is compromised, so we can breathe easy.
Should you run your AC when air quality is bad?
If you are concerned about allergens and smoke particles, invest in one of the best air purifiers for peace of mind, and remember to clean air conditioners regularly so that the filters are free of dust. This will alleviate symptoms, like itchy eyes, headaches and difficulty breathing, which could be a result of poor air quality.
Yes
Should you run air conditioning when the air quality outside is bad? 'Absolutely,' says Tony Abate, HVAC specialist at AtmosAir Solutions. Dayna Hottle, general manager of C&C heating & air conditioning agrees: 'When outside air quality is bad it is best to continue to utilize your air conditioning system,' she says.
Tony explains that you don't actually need to heat or cool the air when running our air conditioning and that turning it on will allow the system filters to work to trap and clean particles out of the air. 'If you have other purification systems like Ultra or bi-polar ionization systems, these are all dependent on airflow so running the AC is needed.
'Also running the AC helps to pressurize the space to help to keep bad air out,' he explains.
Tony Abate, is the vice president and chief technology officer at AtmosAir Solutions in Fairfield, Connecticut, an indoor air purification and monitoring technology company. Tony is a certified indoor environmentalist as designated by the Indoor Air Quality Association and the American Air Quality Council.
Yes, but check your filter, and reduce 'spot ventilation'
Marco Radocaj, an HVAC expert who is Vice President of Building Performance at Ryan A. Jones & Associates, is also of the view that air conditioning can help to control the quality of your indoor air, but says it all depends on the filter you have.
'Most current thermostats have options for extended "fan" running or circulation; which means that the indoor fan of the system will run even if the system is not cooling. This means additional filtration of your indoor air.'
'Some less expensive, lower-quality filters are not capable of collecting smaller particulate matter. A filter with a MERV 13 or MERV 16 rating will be more than capable,' he says. Remember to replace the filters every three months to keep things running efficiently.
According to Marco Radocaj, we should limit how much 'spot ventilation' (for instance, using a bathroom exhaust fan while showering or range hood while cooking) we are doing. While these fans do a great job of removing unwanted air from your home, they also accelerate the amount of unfiltered air coming into your house.
Homes & Gardens' ecommerce editor Laura Honey explains that air conditioning systems with HEPA filters are the best option out there. Something to consider if replacing your HVAC system...
'HEPA filters are brilliant for filtering air, whether that's for allergens, airborne contaminants, or for other nasty particulates that you don't want to inhale. They have really high efficiency and can typically filter over 99.5% of all particulate pollution, which is a lot more than the average filter,' she says.
'A HEPA filter works using a mat of pleated mechanical air filters, which are normally quite thick and dense too. When randomly laid over one another, this compact, fibrous arrangement catches most particles, big and small. I've come across these filters in our vacuum tests, especially ones which are allergen-friendly. Leading brands, such as Dyson, Shark, Miele, and Samsung use them in their vacuums. If people have allergies, they'll always swear by HEPA filters for helping to stop them from having a reaction every time that they clean.'
As an appliance expert and lover of language, Laura is at home eCommerce editing. Whether she's cathartically cleaning, mass baking, or gardening outside, she's always thinking about what products would be useful and helpful. After graduating from Oxford University, Laura worked in luxury retail. Always an advocate for quality and style over quantity and fads, she's eager to lend a critical and considered perspective on what's worth the investment.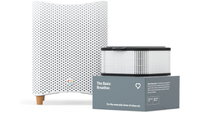 Mila Air Purifier | $408 at Amazon
This is our experts' top pick for air purifiers. It gives detailed and comprehensive air quality information, which you can adjust to meet your needs and the environment. The H12 HEPA filter provides general filter coverage, whilst the the H14 HEPA filter is the ultimate in protection for all allergens, mothers-to-be, and polluted air. It comes with an easy-to-use app, which you can use to adjust the filters and performance of your Mila. $408 is incredible value for this smart, Scandi-style powerhouse.
FAQs
Can AC remove dust from air?
Air quality expert Tony Abate says that yes, the central filters of an AC system can help to remove dust.
'There are several things to consider regarding filters, one is to be sure your filters seal well against the frame they are placed into, otherwise, the air will bypass the filter,' he adds. 'Use a pleated filter between 80 to 90% efficiency and change them every three months to ensure good capture and good airflow from your AC. Dirty clogged filters restrict airflow which hurts indoor air quality and can damage your AC unit.'
When should you not run AC?
'From an air quality perspective airflow is always better, however since the home AC system pulls air from the home, filters, and then conditions it before supplying it back into the home, if there is an indoor air quality (IAQ) problem like a source of mold or an odor coming from inside or especially near the return grills it might be best then not to run the AC,' explains Tony Abate.
'The biggest concern for any airborne indoor contaminant is how to clean them from where we breathe. This is where technology like bi-polar air ionization can help as it attacks contaminants actively in the air like particles, spores and bacteria, and viruses and takes them away from where you breathe.
'When you combine this technology with a well-maintained AC system and good filters, you are taking a comprehensive approach to cleaning the air and protecting yourself from events like wildfires and airborne illnesses.'
---
Keeping on top of cleaning will improve the indoor air quality significantly, as will using the best vacuum to keep on top of dust and pet hair. And while their effects are mainly aesthetic, the best air-cleaning indoor plants help too.
Sign up to the Homes & Gardens newsletter
Decor Ideas. Project Inspiration. Expert Advice. Delivered to your inbox.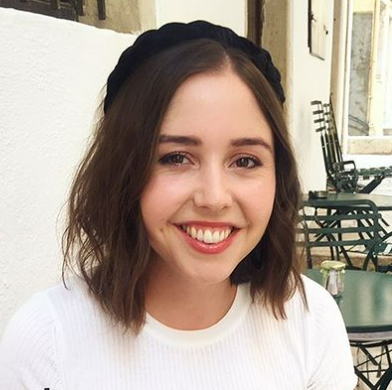 Millie Hurst is the Solved Section Editor at Homes & Gardens. She has six years of experience in digital journalism, having previously worked as Senior SEO Editor at News UK in London and New York. Her first-ever graduate role was an assistant editor position that involved writing about luxury watch and jewelry brands. She then gained experience writing for women's magazines including Stylist, Marie Claire and Fabulous Magazine, before joining Future PLC in January 2021. Millie has written for an array of homes brands including Livingetc and Real Homes and was formerly Senior Content Editor at Ideal Home before taking on the position of Section Editor with Homes & Gardens. She has written and edited countless features on home organization, decluttering and interior design and always hopes to inspire readers with new ways to enjoy their homes.
She lives in Sheffield, South Yorkshire and loves to weave nature-inspired decor and nods to time spent in Italy into her own home. When she isn't working, Millie loves reading about interior design, encouraging people to try the 30-day Minimalism Game, and seeking out second-hand treasures at antique centers and car boots. She believes a clutter-free space that you love coming home every day is the best secret weapon for our well-being.