When is it anti-social to do laundry? The rules from the experts
Don't want to anger your neighbors? Experts suggest these routine hours are best for keeping the peace (and quiet) in your neighborhood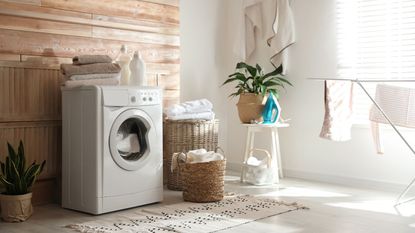 (Image credit: Getty Images)
Sign up to the Homes & Gardens newsletter
Decor Ideas. Project Inspiration. Expert Advice. Delivered to your inbox.
Thank you for signing up to Homes & Gardens. You will receive a verification email shortly.
There was a problem. Please refresh the page and try again.
While it may be rare that the urge to do laundry strikes you in the middle of the night, some of us may want to set up a laundry load to be ready for when we wake up first thing in the morning.
There are a few factors that determine when is best to do laundry, from flexible energy prices to the need to have fresh clothes when you wake up in the morning, but it turns out that these little conveniences are outweighed by the risk of angry neighbors.
Here, laundry experts explain when it is best to leave your machines off to help keep the peace in your neighborhood.
When is it anti-social to do laundry?
Whether it is anti-social to do laundry or not will depend on several factors, from how loud your machines are, how close your neighbors are to your home, and whether you live in a house or an apartment, begins Itamar Dor, green cleaning expert and founder at Green Life.
Clearly, if you live in a more built-up area or in an apartment block, then the noise is more likely to travel and disturb neighbors. If you have a quieter machine, have good insulation, or have a lot of space between houses then you may be able to get away with running your laundry machine late into the night.
All in all, however, Itamar recommends avoiding laundry between the hours of 10 pm and 7 am to ensure a harmonious living environment.
Just because you can run your machine this early in the day doesn't always mean you should though, as Nathaly Vieira, cleaning expert and founder of Inspire Clean explains:
'If you're doing laundry in a shared space or near other people's homes, the best time to do it is in the afternoon or early evening,' says Nathaly. 'That way, you can avoid being too loud and intrusive for your neighbors, especially in the mornings on weekends when many people value their quiet time.'
If you are concerned about getting all your laundry done during the day, but you will be out of the house a lot, you could always choose the best washing machine with a timer, and set it up to run just before you get home from work. Not only is it a great laundry hack to save time, but it means you can throw everything into the dryer as soon as you get home, and set up another load to go right away – having everything washed and dried before dinner.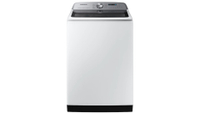 Samsung Smart Top Load Washer | Was $1,404.72, Now $1,178.72 at Walmart
This smart washer was voted H&G's favorite washing machine, with the app helping you to schedule your laundry so it is always ready on time with no fussing.
If the reason you are doing your laundry at night is to help you save money on laundry due to perceived lower energy costs at off-peak times, then it may not be worth the effort, suggests Millie Hurst, solved section editor at Homes & Gardens. While there have been some instances where energy companies have offered lower prices for using electricity at night, this is rarely the case, unless you pay tracker prices that are affected by peak and off-peak usage.
'More often than not, washing your laundry will be the same price even at night, so you don't have to worry about setting up your wash before going to bed – but you can always ask your supplier to see if they can offer cheaper evening rates.'
Millie Hurst is Section Editor at Homes & Gardens, overseeing the Solved section, which provides readers with practical advice for their homes. Millie has written about and tried out countless laundry, cleaning and DIY hacks in the six years since she became a journalist, and has worked in both London and New York.
The best time to do laundry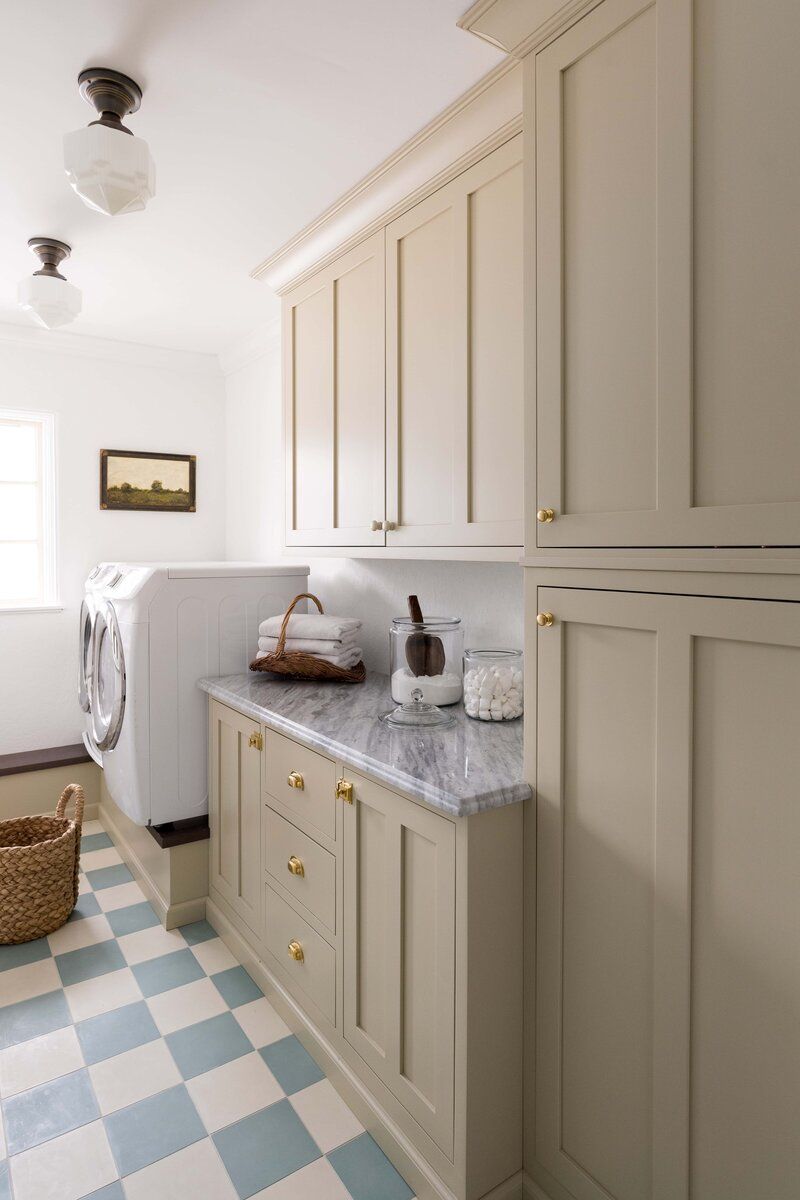 The best time to do laundry is, then, between 7 am (maybe 8 am to be extra considerate) and 10 pm, but there are a few other things to take into account. Nathanly Vieira, cleaning expert says working during the day can have some added benefits when drying your clothing:
'Any time when the sun is out is a great time to get a load of laundry done as you can hang it out in your yard to dry clothes quickly and naturally on either a line or a more discrete clothes drying rack, at Amazon, helping you to save on dryer costs and cut energy bills,' she explains.
If you have one, be sure to check that your local HOA allows line-drying laundry before you hang things out, however, or ensure your laundry is in your backyard and cannot be seen by others, to prevent landing yourself in further hot water.
FAQs
Is it safe to do laundry at night?
Relatively speaking, it is safe to do your laundry overnight, but experts generally warn against it as your machine could pose a fire hazard. As a result, whether or not you choose to run your washing machine while you are asleep is down to personal preference, but you should absolutely avoid running your tumble dryer, as this proves to be a more formidable risk.
If you have to run your washing machine at night due to money-saving concerns or a less conventional daily timetable, it's all the more important to have smoke alarms fitted throughout your home, particularly near your machines to help mitigate some risk to your home and health.
What should I do if my neighbor is doing laundry at night?
If your neighbor's washing machine is keeping you up at night, then it is best to start by having a calm conversation with them and explaining the problem. Most issues can be resolved with a quick conversation, it may be that they don't realize you can hear their machine. If this doesn't work, consider contacting your HOA for assistance, a building manager for apartments, or look up local noise enforcement agencies.
It is best to keep a positive relationship with your neighbors where possible, so try to resolve the noise issue peacefully.
---
It is worth noting that, while doing your laundry at night is not illegal, it could be against your HOA rules (if you are a part of one) or could just annoy your neighbors. As a result, it is best to stick to normal daytime hours, to help keep the peace if you are unsure or have a conversation with your neighbors to see if they mind if you find it difficult to alter your routine.
Sign up to the Homes & Gardens newsletter
Decor Ideas. Project Inspiration. Expert Advice. Delivered to your inbox.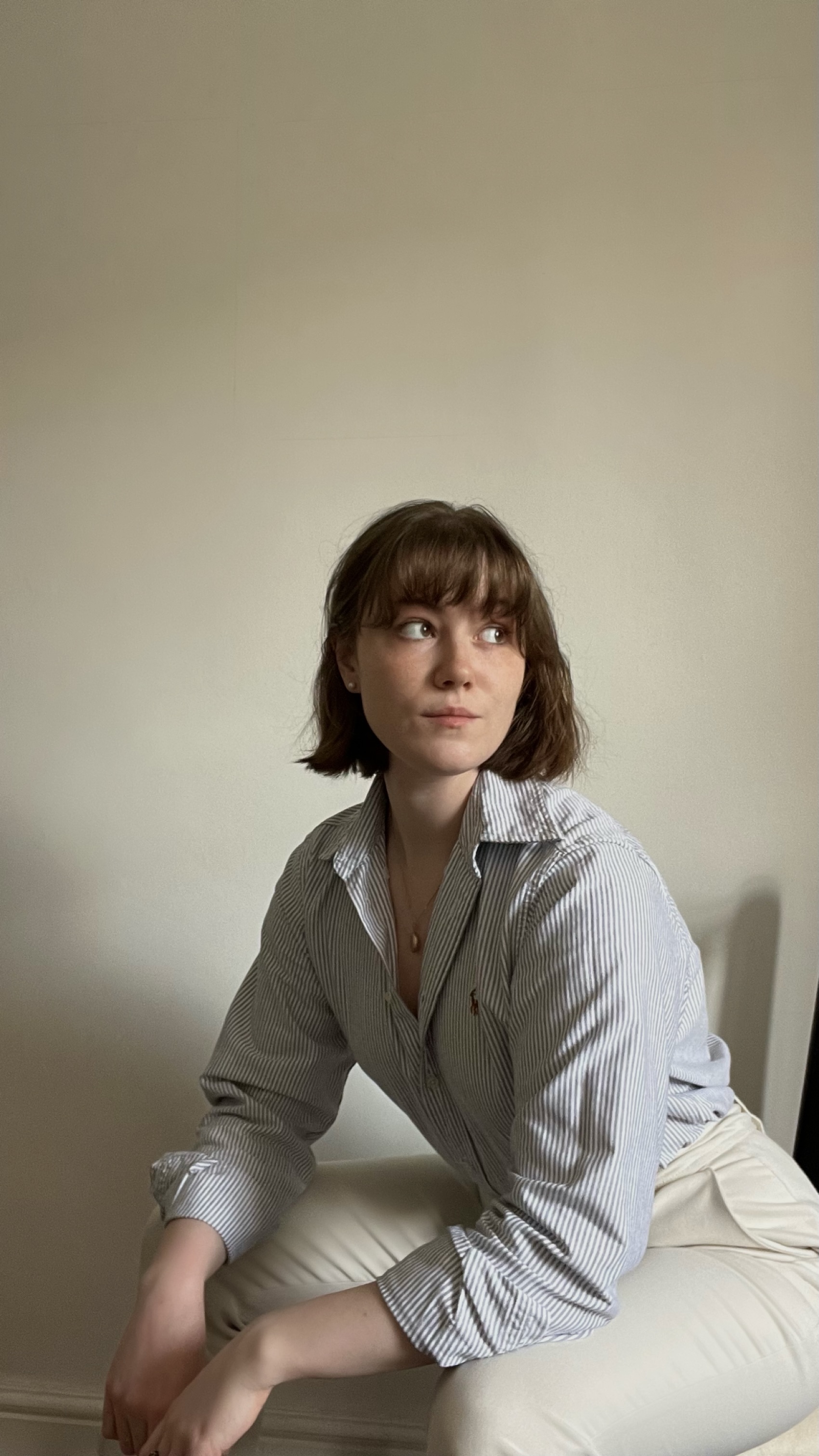 Chiana has been at Homes & Gardens for a year, having started her journey in interior journalism as part of the graduate program. She spends most of her time producing content for the Solved section of the website, helping readers get the most out of their homes through clever decluttering, cleaning, and tidying tips – many of which she tests and reviews herself in her home in Lancaster to ensure they will consistently deliver for her readers and dabbles in the latest design trends. She also has a first-class degree in Literature from Lancaster University.