Adding character to a home – expert tips and advice from designer Emma Sims-Hilditch
If your home is a new build, this advice will be invaluable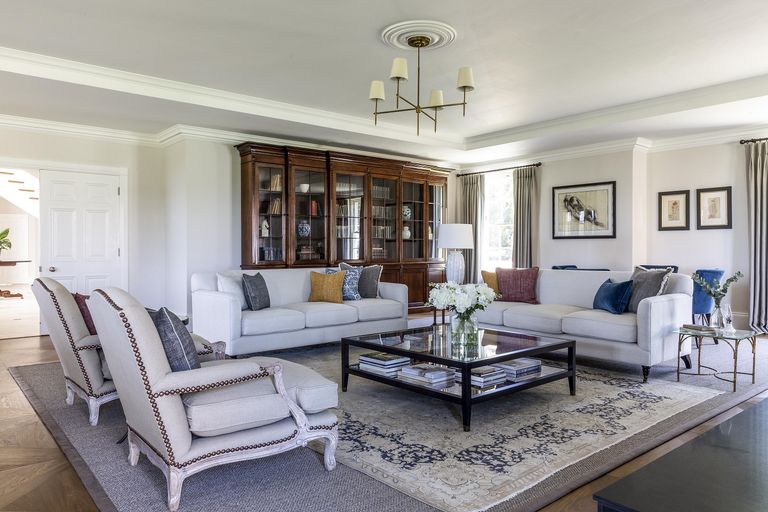 (Image credit: Sims Hilditch)
Adding character to a home is a particular obsession for Homes & Gardens – and, of course, we want all our rooms to be positively oozing charm. But what if your home is a new build or a sleek renovation – where do you start?
See: Living room ideas – clever ways to decorate living spaces
'At Sims Hilditch, we believe that any home can feel warm and lived-in, regardless of age or heritage. While Regency townhouses and cozy cottages may already be steeped in character and filled with period details, there's no reason a new build property can't be imbued with the same atmosphere,' says interior designer Emma Sims Hilditch. 'Through soft furnishings, bespoke joinery and carefully curated color palettes, we believe that a new build property can feel just as inviting as a heritage property.'
Here, Emma offers her top tips for adding character to every room in your home.
1. Adding warmth and character with natural materials
'With new builds, it's vital we carefully consider the ambience of each room and ensure we add interest through the hard finishes. Without dedicated attention, a new build can often feel cold and unfriendly, ultimately lacking the warmth of an older building.
See: Interior designer Emma Sims-Hilditch reveals how to make a home pet friendly – and super stylish
'While you may not find natural character in a new build, it can be easily emulated. Stone or timber flooring is a wonderful way to transform a blank space, while using panelling ideas for walls or high-quality wallpaper will immediately evoke character and warmth.'
2. Emulate country style – even in the city
Emma believes that there's no reason why classic country style can't work in an urban environment. 'Many of our clients specifically ask that their city home reflect country decorating ideas; whether it's a farmhouse kitchen or cozy lounge complete with wood burner, it's entirely up to the owner to decide on their chosen aesthetic.
See: Modern farmhouse ideas – creative ways to perfect this style in your home
3. Look beneath the surface to add interest
'One of the simplest ways of transforming a new build is to incorporate rough timber planking into the design. Used on walls and ceilings, it's an inexpensive and highly effective way of creating character; you can source such boarding through reclamation yards.
See: Bedroom ideas – designs and inspiration for beautiful bedrooms
'Once the house is constructed, our designers focus on high-quality furnishings to inject the space with soul. Whether it's rare antiques sourced from Europe or characterful, contemporary furniture, each piece is carefully considered to help create a natural flow throughout the entire home.'