Alpaca throw blankets for spring? Avocado's latest makes a compelling case
Avocado's alpaca throw blanket is so exquisitely tailored it should be topping everyone's wish list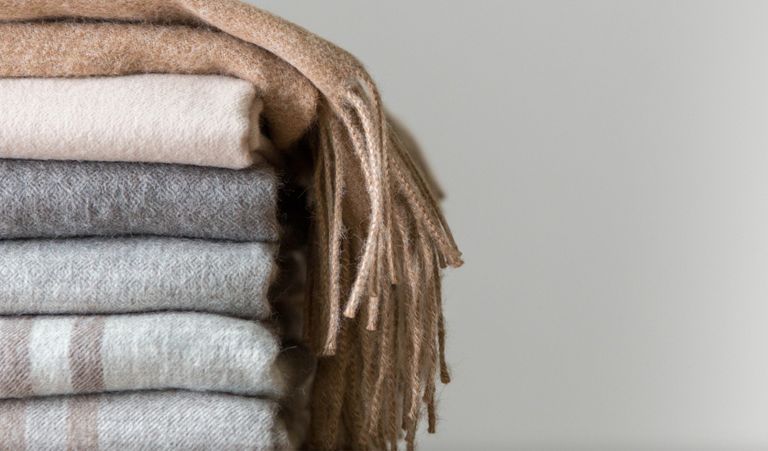 (Image credit: Avocado Green Mattress)
Come spring, the last piece on any shopper's mind is an alpaca throw blanket (opens in new tab), but according to Avocado Green Mattress, it shouldn't be. Spring weather is unpredictable at best, and with the temperatures varying as frequently as they do, it's crucial to stay vigilant – which is where a cozy chic blanket such as this comes into play.
Sourced from high-elevation meadows in the Peruvian Andes, this luxury blanket is the picture of perfection. Made from 100% alpaca fiber, this ensemble turns to the highest quality natural alpaca wool to provide both supreme comfort and style.
Unquestionably, this luxury throw is by far one of the chicest choices on the market, but if anyone still needs a bit of convincing, read on.
Let us also mention that if anyone happens to suffer from allergies – seasonal or not – alpaca is the way to go.
This material is lighter, stronger, contains no lanolin, hypoallergenic, and most importantly: is fives times warmer.
It's impossible to resist snuggling up under this smooth-as-butter alpaca throw blanket (opens in new tab) when the temperatures start to dip and when the weather begins to rise.
With six sensational shades – ranging from solid to stripes – this pretty practical piece will surely double as the most swoon-worthy home décor, too. Deeming this alpaca throw blanket an absolute must.
Brittany Romano wrote for Homes & Gardens as a U.S. Shopping Editor. A graduate of New England College, Brittany started her career as a freelance fashion market assistant at Marie Claire. She later joined AMI, where she designed a highly profitable commerce vertical. Noted for her award-winning content, she's covered everything from celebrity beauty hacks to the most lavish home decor.