Best winter flowers to plant – the prettiest blooms for winter color
Brighten up your garden with these best winter flowers to plant to guarantee outdoor color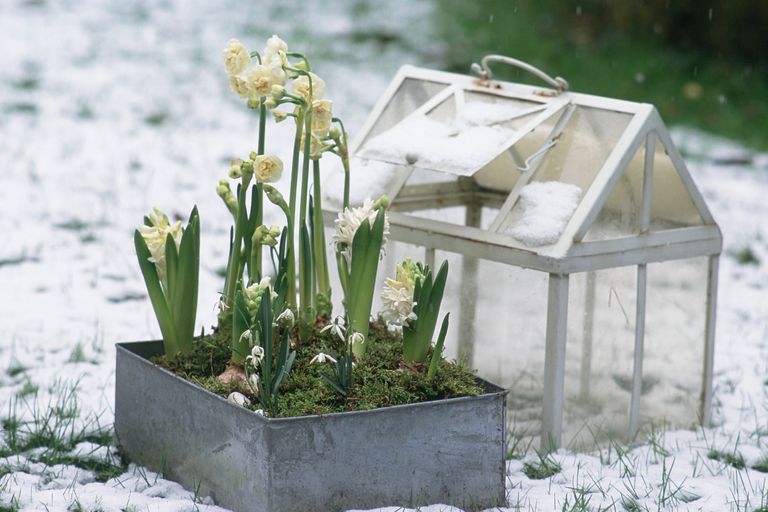 (Image credit: Future/Michelle Garrett)
By Ginevra Benedetti published
While we may have enjoyed a wonderful summer, there's no denying it, winter is definitely coming.
Though you many not be out in your garden often, you'll still want the view out of your window to remain as beautiful as the winter months will allow. While you may already have established plants that need protecting from frost, there are a whole host of plants that thrive in wintery conditions.

The experts at GardeningExpress.co.uk have drawn up a must-have list of what plants to grow in your garden to guarantee winter flowers.
They say: 'Gardens needn't look dull, dreary and dormant through winter, as there are a number of fantastic plants which are perfect for adding a splash of color in the coldest, darkest months. From climbers and shrubs to bedding plants and evergreens, there's something suitable for every spot in every garden.'
Read on to discover the nine plants that are perfect for ensuring your garden is packed with color each winter.
Best winter flowers to plant
Discover what to plant to ensure your garden or window boxes are blooming beautifully all winter long
1. Mahonia
With their narrow clusters of sunny yellow flowers and evergreen spiky leaves, mahonias offer plenty of color and variety to a garden throughout winter.
Flowering between November and March, this bee-friendly plant produces berries later on in the year. Grow it in moist but well-drained soil in partial shade, ideally sheltered from cold winds.
2. Pansies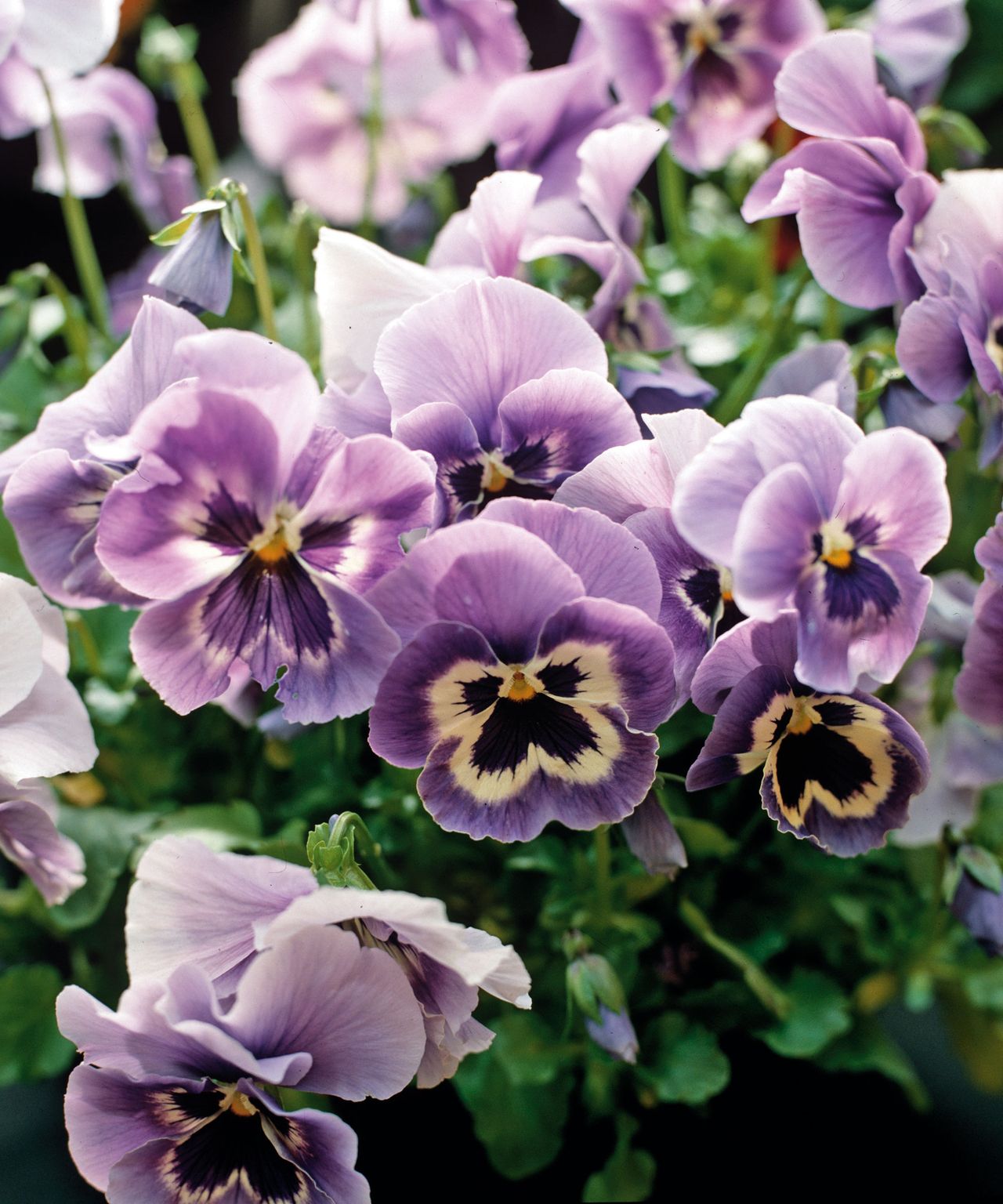 Every garden center's favorite, pansies are low-growing plants, ideal for adding pretty blooms and color to a small garden in borders or individual containers.
While the majority of pansies flower in spring and summer, there are some varieties that bloom over the winter months which should ideally be planted between September and November. They love full sunlight but can also survive in partial shade, too.
3. Snowdrops
An iconic winter flower, snowdrops grow well in moist soil, bursting into bloom from January onwards. Their delicate blooms hang from tall stems, and they tend to grow in clusters or drifts if left to their own devices.
The bulbs are ideally planted in late spring and placed in a partially shaded spot, either in the ground or planted in pots.
4. Winter Aconites
Perfect for growing in moist soil, winter aconites produce pretty yellow cup-shaped blooms in late winter.
Often mistaken for buttercups, they require little to no maintenance and will happily grow in a shaded position, making them an excellent choice for adding color to a dark, dreary space.
5. Heather
A bee-friendly plant, heather is a hardy shrub that provides evergreen color throughout the year and depending on the variety, can flower in winter, too.
They grow well in sun to partial shade, and are ideal for planting in the ground, as well as in pots and window boxes.
6. Winter Clematis
A perennial climber, winter clematis produces delicate pale green buds that burst into bloom between December and January.
Best grown in a sheltered area and in full or partial sunshine, when not flowering its evergreen foliage will add colour to your garden year round.
7. Daphne
Daphne flowers between late winter and early spring, producing blooms that not only look beautiful, but are heavily scented, too.
Best planted in spring, they're perfect for small gardens, the flowers vary in color from reds and pinks to whites and greens, with some producing berries in fall.
8. Cyclamen
Winter-loving cyclamen will produce their pretty pink, red or white flowers in frost and snow. Plant them in containers or under trees in partial shade, anytime between fall and early spring for guaranteed color in the colder months.
9. Christmas Rose
Also known as hellebore, the Christmas Rose takes it's name from the fact that it blooms between Christmas and early January.
With evergreen foliage and round white flowers, the plant doesn't like full sun, so pick a spot in partial shade with well-drained soil to ensure it flowers by the new year.
Not blessed with a green-thumb? Take a look at this list of houseplants to avoid growing indoors if you lack the skill and patience to keep them going.
Hello there, I'm Ginevra Benedetti,
Associate Editor on the Homes Content Team at Future.
I've been fortunate enough to have been writing about interiors for the past 16 years on the majority of Britain's monthly interiors titles, such as Ideal Home, Country Homes & Interiors and Style at Home, as well as Livingetc and of course, Homes & Gardens.
This naturally feeds into writing for wonderful websites like HomesandGardens.com and IdealHome.co.uk.
Over the years, I've interviewed some of the most talented designers in the business and I've pretty much written about every area of the home, from shopping and decorating, appliances and home tech, wallpaper and fabric, kitchens and bathrooms, even extensions and conversions.
I never tire about reading or writing about interiors, from classic timeless designs to innovative smart tech - the subject is always evolving, just as our homes do, year after year.