Ceramic Art London – the new talent to look out for
The up-and-coming ceramic artists worth investing in at next month's exhibition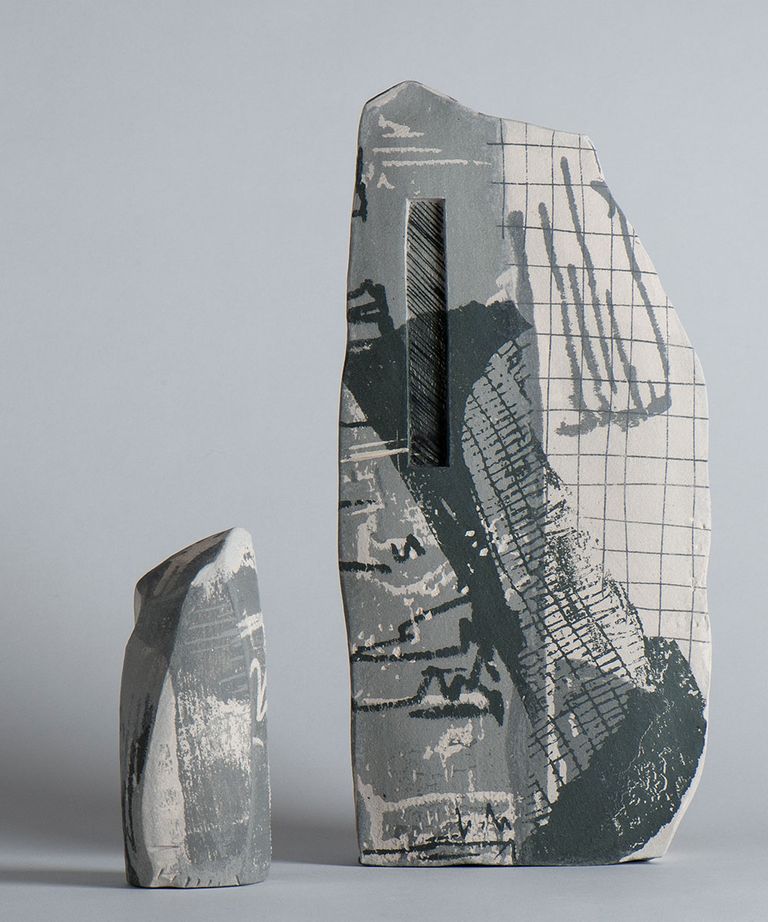 (Image credit: Dan Barker Studios)
March marks the return of Ceramic Art London – an annual exhibition hosted by Central Saint Martins in London, which celebrates the very best in ceramic art. Each year, the show has grown in popularity and stature, becoming a leading showcase for both internationally renowned and up-and-coming craft potters, and attracting talent from all over the globe. Akiko Hirai, Monika Debus, Grainne Watts, Jaejun Lee, Sun Kim and Emily Stubbs are among the names exhibiting in 2020.
There's also the opportunity to enjoyClayTalks,CAL's talks programme with keynote speakers Dame Magdalene Odundo and The Great Pottery Throw Down's Sue Pryke. They follow in the footsteps of illustrious past speakers such as Grayson Perry, Tristram Hunt and Kate Malone.
This year Stoke's British Ceramics Biennial also has a presence at CAL for the first time this year with a pavilion showcasing highlights from BCB.
But for us, nothing is more thrilling than unearthing a new talent on the scene, and in 2020, the rising stars of the ceramics world are here in force. We've asked the Craft Potters Association's Toby Brundin to pick three makers that he views as big talent.
See our news section for more expert interiors tips, product launches, and luxury travel and property updates
'CAL is a highly competitive show with about three applicants for every place, and usually only makers who've reached an advanced point in their careers make the cut,' says Toby. 'So it's testament to the huge nascent talent we have in ceramics at the moment that we're featuring three makers who are only two or three years out of college. They are already showing alongside some of the best in the world, and in the future we'd love to see more and do what we can to encourage talent to come through.'
Verity Howard
'Verity is a ceramic artist who responds to subjects surrounding people, history and places,' says Toby. 'By creating slab-built works she captures feelings, moods, atmospheres and a sense of place. The forms Verity creates are contemplative, using clay as a medium for drawing and mono-printing.'
'It is important to Verity that the form of her work is integral to the subject she is responding to. That surface and form work together to create a successful and harmonious composition.'
'Exhibiting at Ceramic Art London is a fantastic opportunity to raise your profile and allow international audiences to view your work not only at the event itself but also in the media,' says Verity.
See more of Verity Howard's work
Toni De Jesus
'My work and ethos is centred round the idea of ceramics and its strong association with craft – as a material and its context within the fine art spectrum,' says Toni. 'I'm interested in the connotations porcelain and terracotta have inherited, their history; symbols of trade, status, function, hierarchy. All factors which compare with the constant debate regarding crafts and its position within today's society.'
'Questions raised by this discourse resonate through my practice. A fusion of coil building and levels of flux cause each form to oscillate, as if in response to attempts at fixed definition.'
'AttendingCeramic Art London for the last 7 years has been my annual pilgrimage,' says Toni. 'Having the opportunity to showcase for the first time as a recent graduate is a complete privilege, hoping my career as a ceramicist will flourish to a wider audience.'
See more of Toni De Jesus' work
Simon Kidd
'Kidd's practice explores various locations across Northern Ireland. Sliabh D'nairt, Dregish, Murlough,' Toby explains. 'The pieces within these projects are explorations of Northern Ireland. Physical manifestations of thoughts, feelings, and ideas of the country, and the whole island, evoke within the artist, using the locations as catalysts.'
'These spaces are explored not only for their physical presence and beauty, but also for their cultural, political, and symbolic importance. These places are embedded into pieces in a range of different ways, such as processes, materials, and thoughts. The aim is to create pieces which are reflective of the artist's relationship with his home.'
Simon is thrilled to be a presence a this year's showcase. ''CeramicArt London is an incredible show to be part of. It's one of the main contemporary ceramics shows in the UK, which draws exhibitors with such an incredible breadth of talent and skill from across the world,' he says. 'It certainly feels like an accomplishment to be showing alongside them alone. But it is also a wonderful opportunity to showcase your work, network, and send your work home with people.'
'I was so pleased to have the opportunity to show there after I graduated from Central Saint Martins last year.I can't wait to show further developed and new work this year.'
Ceramic Art London runs from 20-22 March 2020 at Central Saint Martins, London