This expert hack for harvesting aloe vera gel from your plant is so simple – and won't kill it
Nutritionists swear by this healthy house plant secret for harvesting aloe vera gel. And it's so much fresher when you grow your own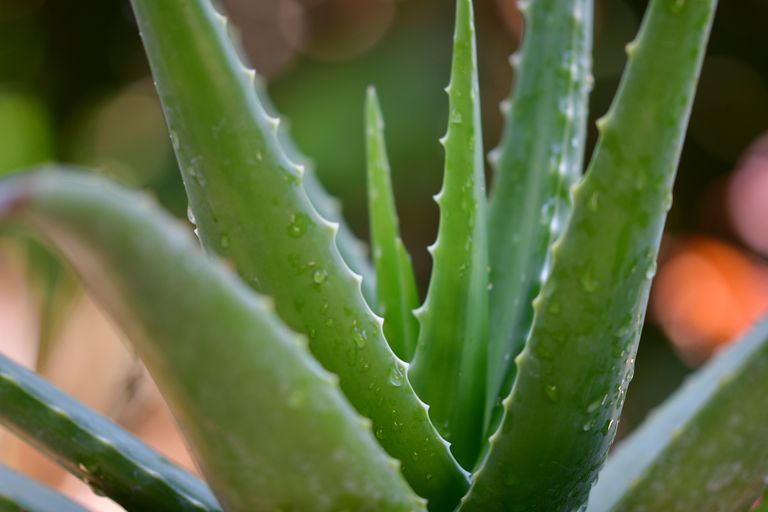 (Image credit: Unsplash/Pisauikan)
The house plant trend has been growing with a vengeance over the past couple of years, as we look to biophilic design to bring us closer to nature and add lush green beauty to our homes.
Indoor plants can make our interiors healthier too, as they filter the air of toxins and enrich the atmosphere with oxygen.
But celebrity nutritionist Jane Clarke, who's worked with Benedict Cumberbatch, David Beckham and Jamie Oliver, has shared her surprising house plant health hack with us – and it features the most-searched for indoor plant right now, aloe vera.
'I love house plants and whether it's my homegrown herbs in the kitchen, bulbs and flowers in my living room and bedroom, or ferns and succulents in the bathroom, they always lift my mood and bring life and color to my home,' says Jane Clarke, founder of Nourish by Jane Clarke.
But there's one plant she always keeps close – and it's not just for its long fleshy leaves and architectural good looks.
'I grow pots of aloe vera in my kitchen and bathroom,' says Clarke. 'Inside the leaves is a thick gel that's a brilliant home health remedy.'
What is aloe vera gel good for?
Aloe vera gel has skin-healing properties and is used in beauty products and after-sun treatments to soothe inflamed and sunburnt skin.
It is also brilliant for gut health, says Jane. 'I always keep my aloe vera gel in the freezer, ready to pop into a vegetable juice or smoothie whenever I want a healthy boost for my gut health,' she says.
Nutritionist Jane Clarke's hack for harvesting aloe vera gel
You can harvest aloe vera gel from your own house plants. And there's a smart hack to keep it super-fresh…
To harvest aloe vera gel, you'll need to cut a leaf from your plant, but don't worry – it won't affect the health of your plant and it means you'll have a brilliant health remedy at your fingertips. Here's Jane Clarke's harvesting how-to tips…
1. First, cut a thick leaf from base at the outer section of the plant. The thicker the leaf, the more gel it will contain inside.
2. Trim the prickly edges. Then slice away one long side of the leaf to reveal the gel.
3. Slide a knife under the gel to remove it from the leaf. Then cut it into cubes.
4. Add a cube of the gel to a smoothie. Or make it into aloe vera juice by mixing it with water or fresh fruit juice.
5. Keep it fresh. Store the aloe vera gel in the fridge for up to two days, or cut into cubes and keep it in the freezer.
'I recommend aloe vera juice and gel to my clients as it's a natural anti-inflammatory and is good for digestion, helping to soothe a stressed gut,' Clarke says. 'You can buy aloe vera juice in health food stores but it's so easy to grow your own.'
Aloe vera is the most popular house plant search term of 2021 so far, according to flower gift delivery company Flowercard.
'We love a plant that can multitask, and the trusty aloe vera does just that,' says Liam Lapping from Flowercard. 'Not only does it look great, but it also has medicinal properties, being used for everything from treating burns to settling an upset stomach.'
I've been immersed in the world of homes, interiors and lifestyle since my first job in journalism, on Ideal Home. I went from women's magazine Options to Frank, a brand new title from the publishers of The Face and Arena. From there it was on to the launch of Red magazine, where I stayed for 10 years and became Assistant Editor. Two children and a move to the coast meant it was time to shift into freelancing, and I spent 14 exciting years writing for everyone from The Telegraph to The Sunday Times, Livingetc, Stylist and Woman & Home. When I was offered the job as Editor on Country Homes & Interiors, I couldn't resist – and now I combine that role with developing the H&G Country channel.