The annual Homes & Gardens Awards 2021
In association with Sanderson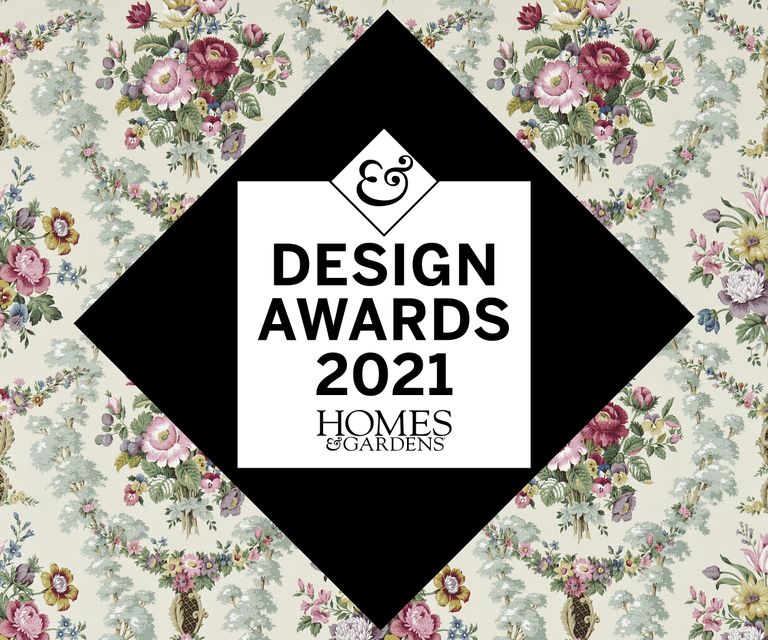 (Image credit: Future)
The annual Homes & Gardens Awards celebrate today's standout people, products and projects – this is the ultimate edit of the industry names to know, beautiful products to choose and the spaces to inspire.
The Judging Panel
Our judging panel includes the world's top figures in interior design.
Sebastian Cox
Sebastian Cox is a furniture designer, craftsman and environmentalist.
Charu Gandhi
Charu Gandhi is the founder and director of interior design studio Elicyon.
Kit Kemp MBE
Kit Kemp is founder and creative director of Firmdale Hotels.
Lulu Lytle
Lulu Lyttle is co-founder and director of Soane Britain.
Sarah Spiteri
Sarah Spiteri is editorial director of Homes & Gardens.
Tobias Vernon
Tobias Vernon is an interior designer, gallerist and founder of 8 Holland Street.
The People Awards
The leading figures in design are...
Interior Designer of the Year
Winner: Adam Bray
With a penchant for crisp gloss finishes, rich-hued velvets and rare textiles, Adam Bray's interiors are comfortable and unpretentious yet filled with character. A master at sourcing unexpected, eclectic furniture and objets d'art, the former antique dealer is also known for his bespoke pieces and distinctive color palettes, which come together to create contemporary, luxurious and inviting spaces that always feel like home.
Based in London with over 25 years' experience working internationally on both residential and commercial projects, he has also collaborated on products and collections with Papers and Paints, Plain English, Vanderhurd and Hamilton Weston.
'Adam's interiors are endlessly inspirational and always full of character,' says Tobias Vernon. 'Drawn from endless differing periods and styles, every object, piece of furniture, textile and artwork has a sense of playfulness and integrity.'
Product Designer of the Year
Winner: Christine Van Der Hurd
Often described as the 'First Lady of textile design', Christine Van Der Hurd has been creating bespoke rugs, carpets and textiles for over 35 years. This continued success has led her to the ateliers of the world's leading designers and architects, including Beyer Blinder Belle, Pentagram, Gensler and Selldorf Architects. Other notable collaborators include Cappellini and Louis Vuitton.
'I truly admire what she has done to the humble dhurrie,' says Charu Gandhi. 'She is a great colorist,' adds Ki Kemp.
Garden Designer of the Year
Winner: The Land Gardeners
Henrietta Courtauld and Bridget Elworthy established The Land Gardeners to research plant and soil health. Years of investigation has led them to develop Climate Compost, an inoculum full of microbial life that helps plants grow strong while bringing balance to gardens with no need for pesticides or chemical fertilizers. They also grow organic cut flowers in Oxfordshire and restore historic gardens.
'Not only do they create the most beautiful gardens, they're pioneering a compost revolution,' says Lulu Lytle.
Rising star – Interior Design
Winner: Thea Speke
Thea Speke spent five years working with Rose Uniacke before setting up her own interior design consultancy service and online shop, which sells a covetable selection of antiques and lighting.
Her focus is on creating balanced and inviting interiors using layers of tonal texture and color, which she combines with carefully chosen furniture. The result is thoughtful, charming and energized spaces that will stand the test of time.
'Refined and sophisticated. She has a lovely eye,' says Lulu Lytle.
Rising Star – Product Design
Winner: Mac Collins
Having graduated from Northumbria University in 2018, Mac Collins creates experimental furniture that celebrates the inherent beauty of the materials he uses. His award-winning graduation project, the Iklwa chair, fuses his African-Caribbean roots with British craft and has recently been expanded into a commercial range by Benchmark Furniture.
'Mac has shown consistency in beautiful, pared-back forms since his graduate piece. It feels like he is going places, says Sebastian Cox.
Contribution to Design
Winner: Sophie Ashby
Sophie Ashby founded her interior practice Studio Ashby in 2014, and along with her now 12-strong team has since completed a diverse roster of residential and commercial projects.
In July 2020, together with Alexandria Dauley of Dauley Design, she launched United in Design, a charitable intuitive that address the lack of diversity in interiors, specifically the lack of representation of black, Asian, ethnic minority and low socio-economic communities. With a mission to create equal opportunity pathways and diversity in all sectors, the platform aims to provide resources to businesses and to empower designers to pledge their support. 2021 saw the launch of an apprenticeship scheme and mentorship programme, with renewed studios offering early-stage designers both work placements and guidance.
'Sophie should be recognised for her work on United in Design. She is tackling equality issues head on and making a genuine, material impact,' says Sebastian Cox.
Eco Champion – Product Design
Winner: The Mud Studio
Founded by Philippa du Toit in 1999, The Mud Studio began as a property alleviation project that centred around ceramics. In 2003 she began working with destitute people in Clocolan, South Africa, where they used recycled clay to make beads. A year later Philippa's husband Werner designed the first clay bead chandelier.
'What I admire is that the design starts from a village community and becomes something desirable worldwide,' says Kit Kemp.
Eco Champion – Thought Leadership
Winner: Katie Treggiden
A purpose-driven writer and keynote speaker, Katie Treggiden is currently exploring the question 'can craft save the world?' through her fifth book, Wasted: When Trash Becomes Treasure (£30, Ludion), and a podcast, Circular with Katie Treggiden.
With 20 years' experience in creative industries, she regularly contributes to a range of publications and has launched, edited and published a design blog and an independent magazine.
'Katie has authored books, led discussion and launched a podcast all to educate the design-interested world around the impact of products,' says Sebastian Cox.
The Sustainability Award
Winner: Rapture & Wright
Rapture & Wright's handmade fabrics and wallpapers are manufactured in-house to leave the smallest environmental imprint possible. Among its list of credentials, which include UK-based production, mechanical rather than chemical processes, printing to order, renewable energy and a 2030 self-sufficiency goal, the company has developed a groundbreaking studio that uses an ecological treatment system to break down print waste through a series of living ponds.
'This impressed me as they have thoroughly designed their production process,' says Sebastian Cox. 'It's exactly the kind of forward-thinking approach textile manufacturing needs.'
Highly Commended: Latte Chair by Very Good & Proper
'This is a neat design with a low CO2 footprint – I like it,' says Tobias Vernon of the Latte Chair by Very Good & Proper.
The Product Awards
These awards are dedicated to the very best fabrics, wallpapers, surfaces and furniture.
Best Wallpaper & Fabric Collection
Winner: Canopy By Thibaut
A brightly colored collection of coordinating fabric and wall covering, Canopy by Thibaut includes a selection of whimsical designs, many of which are revived from antiques of the early 20th century. Large-scale botanicals, organic motifs and geometric shapes that channel the spirit of springtime also feature in this fresh and easy-to-use range.
'If you opened your front door and saw those fabrics it would make you feel 100% better,' says Kit Kemp. 'Guaranteed to bring cheer.'
Highly commended: Makoto Kagoshima x Chariots On Fire from Christoper Farr
'I love the scale of the graphic as well as the purity of color,' says Charu Gandhi of this collaboration by Christopher Farr.
Best Fabric Collection
Winner: Portobello Collection By GP & J Baker
Referencing many treasured documents from GP & J Baker's archive, including rare Indian textiles and early 20th-century botanical prints, this collection includes 13 block prints, nine embroideries and a smart, woven stripe, all designed to create an air of relaxed, country living.
'I like the mix from a collection perspective of embroidered and printed fabrics,' says Sarah Spiteri.
Highly Commended: Kindred by A Rum Fellow x George Spencer Designs
'This is very usable collection with a great color palette,' says Lulu Lytle.
Best Woven Collection
Winner: Condor Collection By Andrew Martin
Comprising five designs in 18 colorways, the Condor Collection by Andrew Martin takes its inspiration from traditional, handwoven Andean cloths. Incorporating geometric motifs and chunky stripes, it has a unique, rugged texture thanks to the irregularity of the yarns.
'Everyone has been wanting to cover things in Argentinian rugs, and here you can do it by the meter,' says Kit Kemp.
Best Woven Fabric
Winner: Jajim By Madeaux
Madeaux's new multi-colored stripe takes it inspiration from the ancient Persian rugs of the same name, but unlike the traditional carpets is woven horizontally to create a modern feel. Wood with a touch of alpaca gives the fabric an extra soft handle.
'I love the color mix. It has a lovely feel and would look fabulous on upholstery of any type,' says Kit Kemp. 'It has a natural and earthy appearance,' add Charu Ghandi.
Best Printed Fabric Collection
Winner: Pavilion By Flora Soames
A new collection of indoor and outdoor fabrics, Pavillion includes a series of stripes and Serpentine Grove featuring a tree of life motif, all realised in Flora Soame's distinctive jewel-like palette. This nostalgic and very British range is inspired by 1930s samples.
'This is a sophisticated, high-quality and cohesive collection,' says Charu Gandhi. 'The fact that you can use it inside and out is great,' adds Kit Kemp.
Best printed fabric
Winner: Mill Pond By Fanny Shorter
Newts, dragonflies and water boatmen swim among a lattice of lily pads and frogspawn on this magical fabric, which was originally designed for interior designers Turner Pocock who at the time were working on a house that overlooked a mill pond.
'This is amazing original artwork,' says Lulu Lytle. 'It looks like it's so well observed,' adds Sebastian Cox.
Highly Commended: Tyger Tyger by St Jude's
'This would be an amazing surprise in a country house,' says Sarah Spiteri. 'It's as if it's telling a great story, and it feels very Bristish,' adds Tobias Vernon.
Best Historically Inspired Fabric
Winner: Royal Silk Embroidery from The Masterpieces Collection By Schumacher
It takes 25 artisans 30 weeks to craft just 100 yards of this fabric by Schumacher, which is produced in limited quantities. Interpreted from a dress worn by Queen Elizabeth I in a 1599 portrait by Nicholas Hilliard, handwoven silk and linen cloth is embroidered with 58 hand-dyed silk threads to create this unique design.
'This is exquisite, just divine,' says Kit Kemp.
Best Embroidered Fabric
Winner: Inti from The Palenque Range By William Yeoward For Designers Guild
This bold embroidered fabric by William Yeoward for Designers Guild, named after the god of the sun, is designed using corded jute stitched on to a natural linen ground to create a handcrafted look that reflects the artisan skills the South American empire was known for.
'It would look amazing as an unlined Roman blind,' says Tobias Vernon.
Highly Commended: Elizabeth from Gardyne Collection by James Hare
'The embroidery is done with fervor,' says Kit Kemp.
Highly commended: Arapsodie by Casamance
'Power pattern at its best,' says Sarah Spiteri.
Best Plains Collection
Winner: Pure By De Le Cuona
The Pure collection by De Le Cuona is a complete range 100% organic linens certified to the Global Organic Textile Standard. Created without compromising on beauty, longevity or the handle of the fabrics, they are sustainably and responding produced, so that no damaging particles enter the environment or living spaces.
'We are always excited when we discover new products that marry beauty with clear, excellent eco credentials,' says Sarah Spiteri.
Best Plain Fabric
Winner: Saturnia By C&C Milano
A delicately textured, tight-weave linen suitable for both upholstery and decorative use, this contemporary and tactile fabric by C&C Milano has a crisp but soft handle. Available in a broad range of colors, it's an easy care, durable and versatile choice.
'The weight, quality and colors are gorgeous, and the coordinating semi-plains in the broader collection are also divine,' says Lulu Lytle.
Highly Commended: Tivoli Melange Sateen by Johnstons of Elgin
'Great colors and a lovely handle,' says Lulu Lytle.
Best Wallpaper Collection
Winner: Hand-Block Printed Wallpaper Collection By Gainsborough
Gainsborough is among Britain's last remaining silk weaving houses. This is its first collection of hand-block printed wallpapers that includes five historical designs never seen before.
'You don't often see hand-blocking now, which makes this special,' says Kit Kemp.
Highly Commended: Manila Spiral by Arte
'This collection has great originality that creates real impact,' says Sarah Spiteri.
Best Wallpaper
Winner: Brown Paper Stripe By Adam Bray
Partnering with Hamilton Weston Wallpapers, Adam Bray took inspiration from the 1960s and 1970s interiors trend for manilla papered walls to create this understated but classic and highly usable collection.
'I love the honesty of the brown paper. It feels very original,' says Tobias Vernon. 'The colors are great.'
Highly Commended: The Wave by Linwood
'You could have a lot of fun decorating with this,' says Sarah Spiteri.
Highly Commended: Madame Ziggle by Ottoline
'Wonderfully painterly,' says Kit Kemp. 'I love the fact that it's original artwork,' says Lulu Lytle.
Best Paint Collection
Winner: Wonder Collection by Atelier Ellis
Created with the optimum of youth in mind, this collection of 10 naive and buoyant colors from Cassandra Ellis at Atelier Ellis are designed to invigorate thinking, encourage positivity and invoke the creative freedom of childhood.
'This collection is one person's creative direction, which is something I really like,' says Sebastian Cox. 'It's a thoughtful and well curated range,' says Lulu Lytle.
Paint Color of the Year
Winner: Turquoise by Edward Bulmer Natural Paint
With a vitality that is hard to beat, Turquoise remains a universally loved colour that Edward Bulmer has reproduced to great effect. Using a simple, neutral pigment recipe this is a clear, vibrant shade that is true to the natural gem and kind to nature, too.
'It reminds me of my childhood,' says Charu Gandhi. 'It would also work well in town and country, and in traditional and contemporary spaces.'
Best Hard Surface
Winner: Mediterranean Collection by Lapicida
These three collections of patterned and plain tiles by Lapicida pay homage to traditional Mediterranean ceramic designs. Handmade using a centuries-old technique, the coordinating ranges capture the texture and imperfections of glazed terracotta.
'It's a fresh collection that is very usable and decorative,' says Lulu Lytle. 'The deep glaze creates a wonderful texture,' says Tobias Vernon.
Best Soft Surface
Winner: Charleston from The Anniversary Collection by Roger Oates Design
Originally designed in 1989, Charleston takes its cue from the very first Roger Oates rugs. Now rewoven using a contemporary herringbone structure, the sophisticated design looks just as good 30 years on.
'Roger Oates is always an amazing resource and a go-to brand,' says Sarah Spiteri. 'The fact that it is 100% wool flatweave makes it very chic too,' says Kit Kemp
Best Furniture Collection
Winner: Jan Hendzel Studio
With its signature ripple surface, this nine-piece collection by Jan Hendzel Studio is made exclusively using British timbers, including olive ash and sycamore, which are treated using a chemical-free thermo modification process to make them extra durable. Offcuts are used to make accessories and minimise wastage.
'Jan has blended digital fabrication and craft really well, using CNC to cut wavy fronts while hand crafting the dovetails, and the proportions are lovely,' says Sebastian Cox.
Highly Commended: Susie Atkinson
'We love the mix of materials,' says Lulu Lytle.
Best Furniture Piece
Winner: Mag Oblong Table by Daniel Schofield for The Conran Shop
'This collection celebrates a standard materials and turns it into something beautiful,' says Charu Gandhi of the Mag Oblong Table.
Highly Commended: Audley shelving by Pinch
'This is such a useful piece,' says Charu Gandhi.
Highly Commended: Side Table by Albion Nord
'Fresh, original and cute,' says Kit Kemp.
Highly Commended: Pantry by deVOL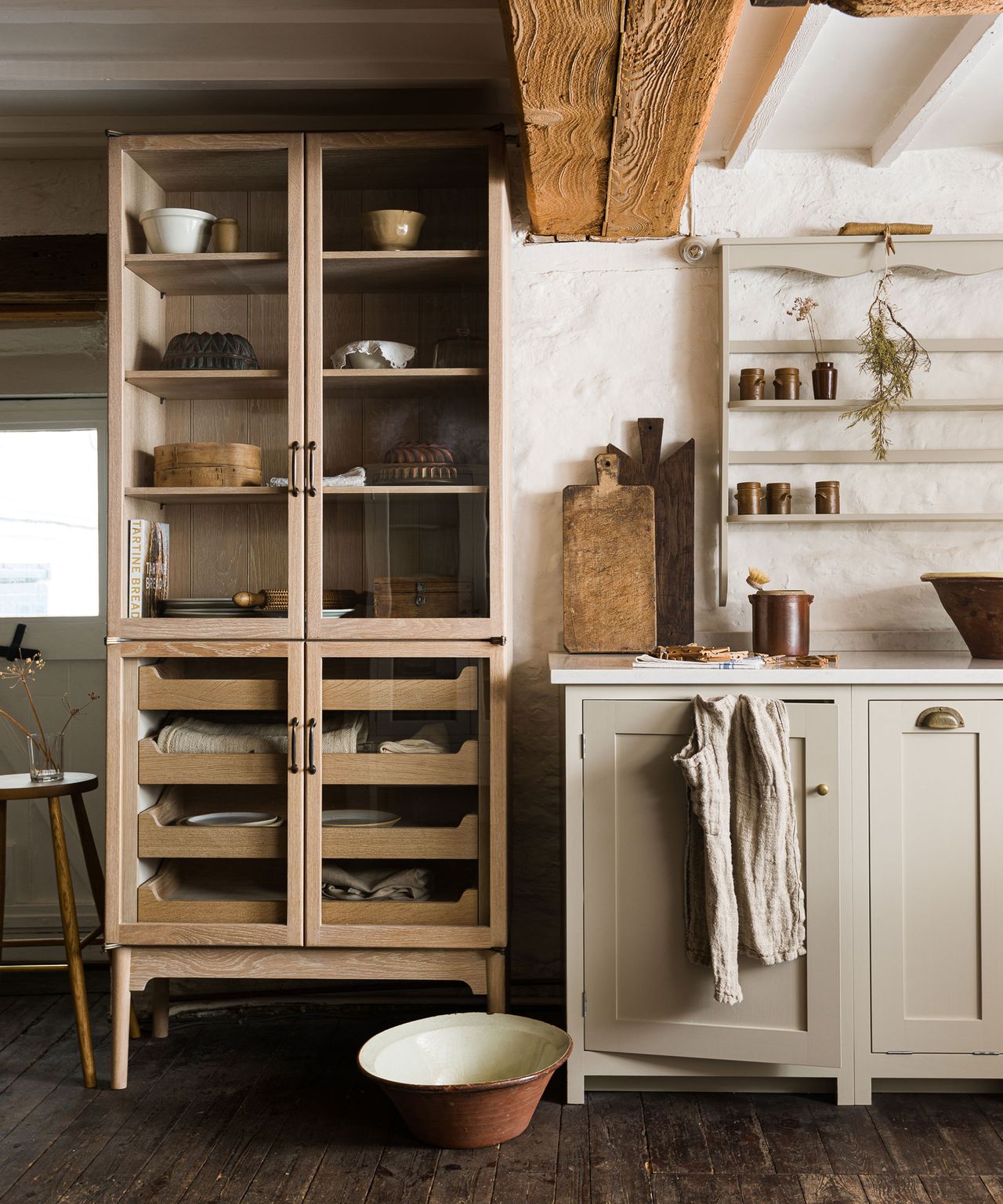 'It encourages you to display objects,' says Sebastian Cox.
Best Lighting
Winner: Large Ophelia Wall Light by Porta Romana
Emerging from the wall like a piece of art, the flutes of the Ophelia wall light by Porta Romana have a distinctly botanical and ethereal feel. Each piece is individually made from forged steel and features a white plaster finish that enhances its soft glow. Custom finishes are also available.
'This piece is so sculptural, and its plaster finish would add gorgeous texture to a contemporary space,' says Sarah Spiteri.
Best Accessory
Winner: Stainless Steel Tableware by David Mellor
'This collection is functional and so well designed, it's a classic,' says Sebastian Cox.
Highly Commended: Bow Handles by Beata Heuman
'A charming design,' says Sarah Spiteri.
Highly Commended: Meandros Blue rug from the Mediterranean Collection by Floor_Story
'Striking and a good price,' says Charu Gandhi.
The Project Awards
These awards cover outstanding residential and commercial projects.
Best Residential
Winner: Hampstead House by Suzy Hoodless and Dominic McKenzie Architects
A collaboration between Dominic McKenzie Architects and Suzy Hoodless, this project carefully restores previously removed historic elements to this Victorian home and replaces an early 2000s rear extension with a modern structure. Clad in bespoke bronze tiles, the space incorporates a wealth of natural materials including a walnut library and Welsh slate fireplace.
'It's an exciting and dynamic project,' says Charu Gandhi.
Highly Commended: Beata Heuman's Terraced Victorian House
'I love her original, fantastical work,' says Sarah Spiteri.
Best Commercial
Winner: The Farmyard at The Newt By Richard Parr Associates
The traditional farmstead has been reinvented into a luxury hotel by Richard Parr Associates, who have combined skilled restoration with contemporary architectural interventions.
'A gem,' says Sarah Spiteri.
Highly Commended: The Bradley Hare
'James Thurston Waterworth has transformed the bedrooms,' says Tobias Vernon.
Highly Commended: Le Bristol Paris garden
'Arabella Lennox-Boyd has combined theatricality with softness in this city haven,' says Sarah Spiteri.
Best Kitchen
Winner: Studio Duggan
A host of carefully chosen materials and surface come together in this chic kitchen by Studio Duggan, which is part of a recent London-based project. Nude pink base cabinets sit on a pink-flecked bespoke terrazzo flooring, while rich timber wall cabinet designed with fluted glass panels to subtly conceal contents add a touch of drama.
'The material palette is wonderful and I love the fluted cabinetry detail,' says Lulu Lytle.
Best Bathroom
Winner: Chelsea Townhouse Bathroom by Gunter & Co
Gunter & Co transformed this tired bathroom into a relaxing space. A bespoke curved shower enclosure allows a double vanity, a freestanding bath plus a loo and bidet to also slot within the clever design. While elegant panelling, classic stone and a soft brass finish all add to the refined look.
'I like the playful touches like the wallpaper and shell lighting,' says Sarah Spiteri.
Highly Commended: Drummonds' Wetroom by Cuschieri Architects
'I'm always drawn to a great use of color,' says Kit Kemp.
Best Small Garden
Winner: London Sanctuary Garden by Marian Boswall Landscape Architects
A spiritual haven, this garden was designed as a place for children to play, and for adults to exercise and entertain friends. Mature trees and shrubs were all incorporated, as so were willow and topiary domes, a willow tree house and a hidden rose garden.
'An amazing garden to have created in the city,' says Sebastian Cox.
Highly Commended: Richmond Garden by Tom Massey
'This garden is really smart, but also wonderfully inviting,' says Sarah Spiteri.
Best Large Garden
Winner: Hollywick Farm by Paolo Moschino for Nicholas Haslam
With an eye for detail and a passion for gardening, Paolo Moschino and Philip Vergeylen have planted evergreen perennials to ensure this garden is a lush retreat with incredible views from every window all year round. Located in the ground of their Sussex farmstead, it has been divided into outdoor rooms to create different ambiences and uses.
'This garden takes you on a journey – I love the ways it's been divided up and the sculptural planting,' says Sarah Spiteri.
Highly Commended: Acomb High House by Matthew Wilson Gardens
'An exciting design that takes on a sloping site,' says Tobias Vernon.