Monty Don's top 3 tips for growing lettuce – to get a bumper salad crop this summer
The celebrity gardener shares his advice for growing lettuce – including which varieties and when to sow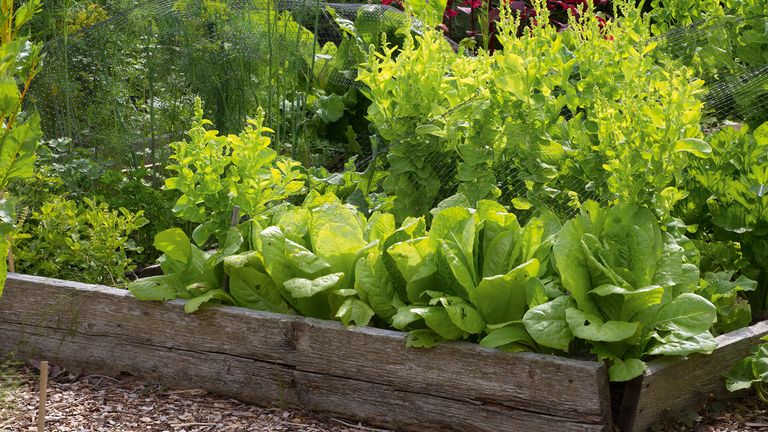 (Image credit: Leigh Clapp)
By Pippa Blenkinsop published
Summer is not far away and with it the promise of al fresco dining and tucking into those delicious fresh summer salads on picnics and barbecues.
Of course, lettuce is a staple salad ingredient so rather than keep buying it from the supermarket, why not grow your own? It means the leaves are far fresher and more flavorsome, plus it's so easy to do, especially with the help of Monty Don's expert advice.
See: Companion planting – your ultimate guide for bumper crops
1. Grow the right type of lettuce
Firstly, before you start growing lettuce, the important thing is to plan what varieties to plant, as Monty explains in his Gardener's World television programme and his monthly blog.
'It's always tempting to grow too much of one variety of lettuce. Far better to have small amounts of different varieties which are enough, but not too much,' advises the celebrity gardener. '
The idea of lettuce is to keep succession growing, but that does mean good timing and good choice,' he says – so be sure to choose the right type of lettuce for the right season, this way you can have a supply of lettuce throughout the year.
See: How to grow tomatoes – the best ways to grow your own tomato plants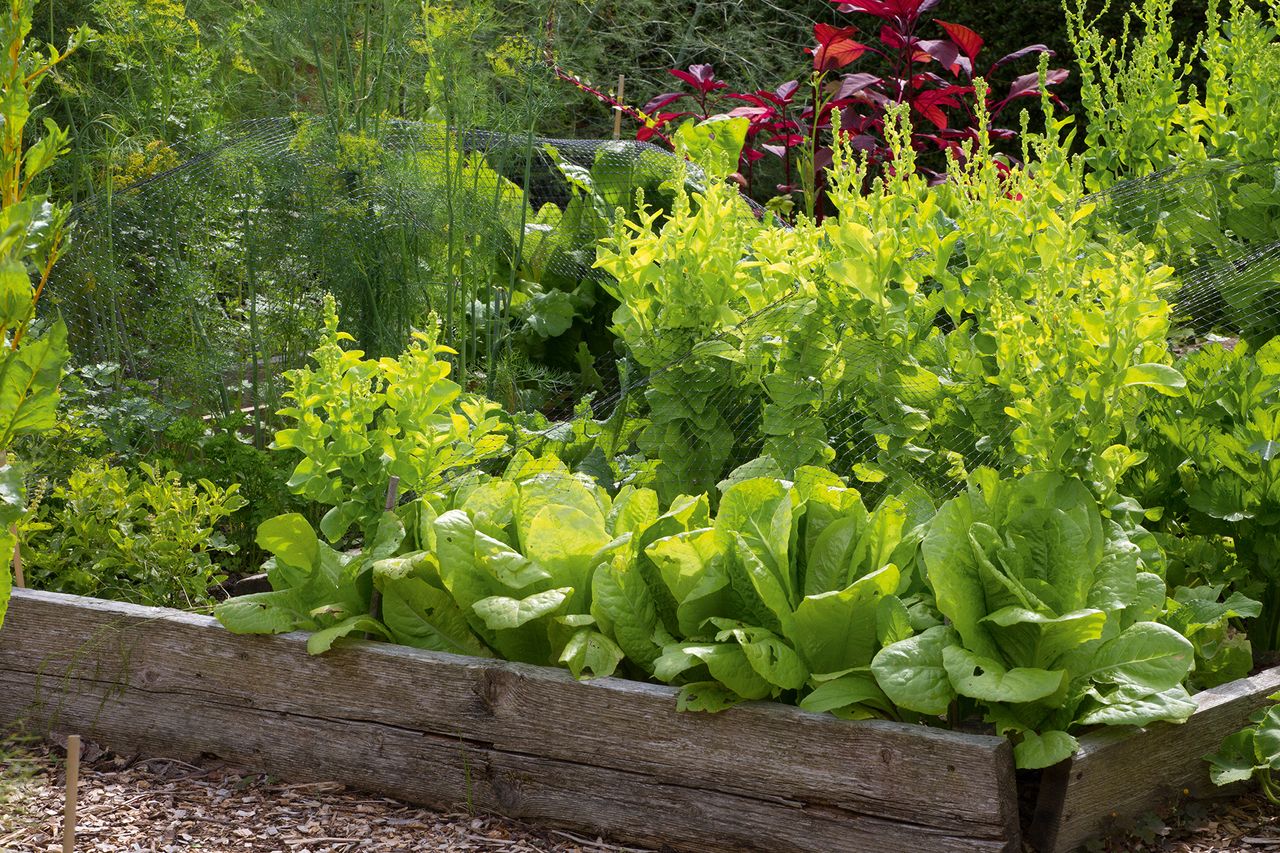 For summer, Monty suggests growing Cos, and a cut-and-come-again variety called Red Oak Leaf which, provided it is kept from the worst of the cold, can he harvested up until Christmas. 'The two best summer Cos varieties are Lobjoits and Paris island,' he recommends on Gardener's World.
Alternatively, for winter harvesting, he suggests trying the variety Butterhead – a good all round variety, and one which will also grow in cooler conditions. He also suggests sowing Winter Density, a Cos hybrid, which can be sown from August to January, ready for harvesting in early spring. Cos Little Gem is another lettuce which is good for harvesting earlier in the year.
For more information on which lettuce types to grow, check out Monty's book The Complete Gardener.
2. Start off your lettuce the best way
Once you have selected your varieties and bought your seeds, it's time to get sowing and growing your lettuces. While seeds can be direct sown, Monty Don says that from experience, the key is to start lettuces off in containers, and this can be done under cover from mid February.
'Some crops are better suited to containers than others,' he explains. 'Salad crops of all kinds, including lettuce, radish and rocket are ideal.'
He suggests sowing them in a seed tray, pricking them out into plugs, grow them out and then planting them out when reasonable-sized seedlings and the ground is warm enough. Plant in a grid or rows at about 23cm apart.
'I found when I direct sowed, slugs and snails could devastate them just as they appeared above the ground,' he says on Gardener's World. 'If I grow these on in the protection of a greenhouse and cold frame, and I really watch out for slugs in particular, and if I plant them out at this size, then they can withstand slug attack.'
See: How to grow potatoes – a step-by-step guide
3. Know how to keep lettuce growing for months on end
To ensure a steady, plentiful supply of lettuce for your summer salads – and beyond, 'the secret is to have good succession,' says Monty.
See: How to grow garlic – an essential guide
'To do this, sow some new seed every three or four weeks and as one batch goes over another will be ready to eat with a third growing on as young seedlings.'
Lover of all things vintage, floral and country, Pippa has been working in interiors media for 10 years. A graduate of Art History, and Style Editor for Period Living magazine, she is a nostalgic soul who is passionate about historic architecture and traditional craftsmanship. When she's writing about homes and gardens you'll find her pottering on her Gloucestershire allotment, Pippa's Plot, where she grows flowers for styling her own home and interiors shoots.