November in the garden – how to enjoy your backyard this winter
Make the most of your backyard this winter with these garden ideas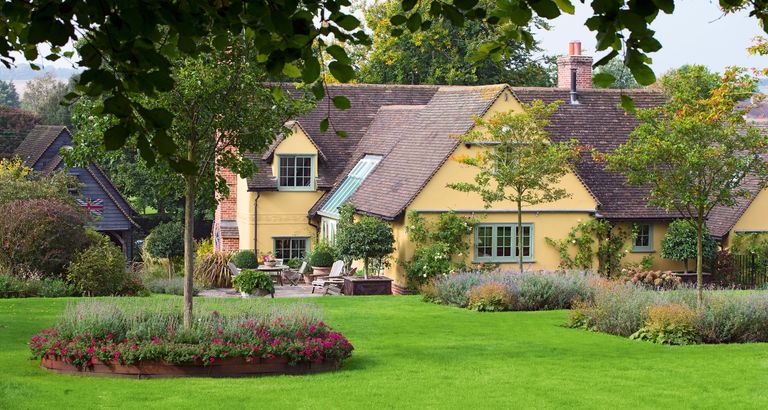 (Image credit: Future)
Gardening is a lifeline in terms of both physical and mental health and this was never felt more than during lockdown. In fact, Squire's Garden Centres recently ran a survey in which 93% of people questioned said that gardening was a 'lifesaver' during lockdown in spring.
While you may have kept busy during the spring and summer by tending to your outdoor space, perhaps you're concerned about what you can be doing in a garden at this time of year.
Getting outdoors, even only as far as the end of your backyard, and feeling fresh, cool air on your face is an instant mood booster, so here are some ideas to keep you busy and outside this winter.
1. Get planting
Early winter is a wonderful time to plant in your garden, with the soil still relatively warm, but damp from autumnal rain.
If you want to boost your shrub population, now is the perfect time to get planting, in fact barefoot shrubs can only be planted in the winter. Shrubs and trees in containers can also be planted out at nearly any stage - so long as the ground isn't frozen.
Add winter color by planting beds with bright and cheerful flowers such as pansies, violas and cyclamen. Similarly, look ahead to spring, as hardy annuals like cornflower, pot marigold and honesty can be planted out now too. In fact, getting in now means you'll have an earlier display than usual. Additionally, get those bulbs in now, too, to ensure a riot of color come spring.
Think about winter meals and, in particular, Christmas dinner itself. You still have time to plant vegetables including cabbage, kale and Brussles sprouts Look to herbs such as sage, thyme and parsley, as these are still happy outdoors and will pair nicely with your turkey or nut roast.
2. Find a new garden project
Bigger backyard projects are the ideal way to keep busy in the garden as you'll get a real feeling of achievement even though, let's face it, none of these jobs are ever really 'done'.
Consider checking in on wildlife at this chillier time of year. Feed birds, who need extra love to build up their winter fat reserves. Stick to seeds but the RSPB says to avoid using peanuts, fat and bread at this time, since these can be harmful if adult birds feed them to their nestlings. Give hedgehogs a feed, too, with tinned pet food so long as it doesn't include fish, and make sure to leave out water, not milk.
From a more practical point of view, have a tidy; sweep the ground, clear out potting sheds and give pots a good scrub so they're ready for next year. Get pruning as well as this will encourage more blossoming of flowers and fruit come spring.It's also worth checking on your potted plants; make sure they have adequate drainage, and perhaps stand on pot feet to encourage excess water to drain.
3. Make the most of your garden
Just because it's cool outside, there's no reason you can't simply enjoy spending time out there.
Winter barbeques can be fun for all the family, and it will add a nice change to pace to the week. Set a fun mood with outdoor lighting - solar powered may not be getting enough daylight hours for a while, but a few strings of weatherproof fairy lights are always a magical touch.
Stay cozy when you're out there; stock up on chunky blankets and have seat pads where you can. Patio heaters have flown off the shelves recently, but why not look for a more traditional, and inviting source of heat such as a firepit or chimenea.
These are a few of our favorites...
Everts Carbon Steel Wood Burning Fire Pit, £162.99, Wayfair (opens in new tab)
This spherical design adds a contemporary element to your garden. Carbon steel bars create wonderful shadows from the flames in the evening.
Thanks to Squire's Garden Centres (opens in new tab) for their help with this feature
Thea Babington-Stitt is a Content Editor at Future. She has been an interiors journalist for nearly 10 years and has held positions at LivingEtc, Country Homes & Interiors and Homes & Gardens. Currently, she is writing for Ideal Home and Style At Home's websites and magazines.