Introducing the Fromental by Sophie Paterson collaboration –a masterclass in design
There is something for all interior tastes in this highly anticipated collection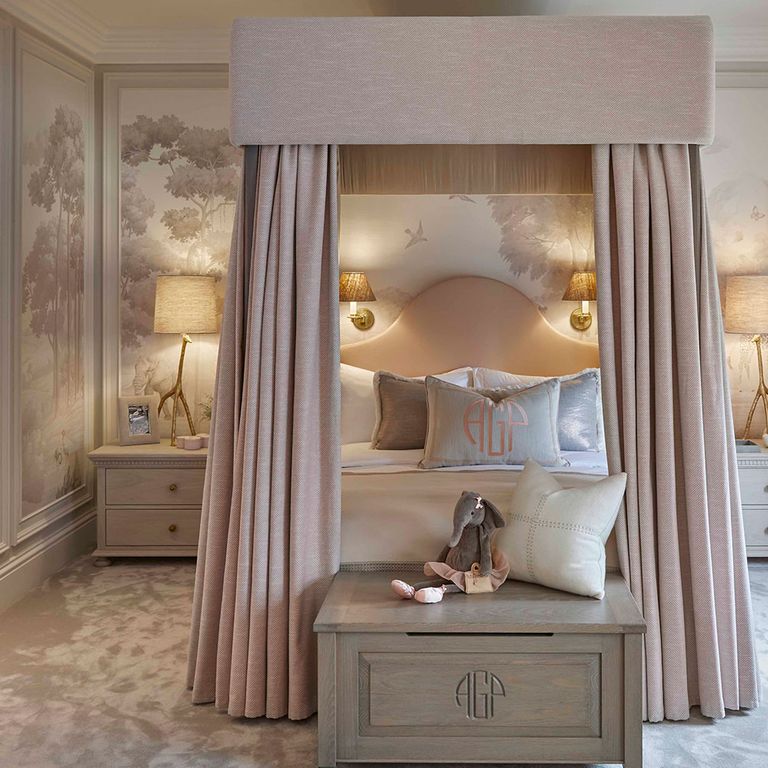 Following the success of their wallcovering collaboration with 'Ava' in 2018, Fromental are excited to announce the launch of four new wallcoverings designed by Sophie Paterson Interiors for A/W 2019.
Incorporating Sophie's signature style, three of the four new designs feature the simplicity and beauty of her favourite tree species, each showcasing the exquisite hand-painting of Fromental's skilled artists. The fourth wallcovering Safari was originally imagined for her daughter Ava's bedroom and is a printed design featuring an abundance of wild animals.
Safari
Based upon a classic scenic with a modern playful twist, 'Safari' depicts a rural landscape design, adorned with exotic animals. Featuring a plethora of wildlife ranging from majestic peacocks to striking giraffes and families of elephants.
'From my perspective not only as a designer but also as a mother I wanted to create a wallpaper that was both whimsical and stimulating for a toddler and would also transition into childhood and beyond. I'd happily have this wallpaper in my own room. At first glance it is very sophisticated and restful, the animal details are fun, playful details and Ava loves making up stories about them and wishes them all good night at bedtime,' says Sophie Paterson.
Branches in the breeze
Each springtime the Cherry Blossom tree returns to life, symbolizing rebirth, and its natural grace has been a favourite among artists for centuries. Painted in a gestural and fluid style, 'Branches in the Breeze' captures the fleeting beauty of its blossoms, with the lustre of the silk background giving the design an elegant finish.
See: Andrew Martin and Sophie Paterson collaborate on an inspired new collection
Olive Grove
Also known as the 'Tree of Eternity', the Olive Tree takes centre stage in this design, and is a demonstration of artistic flair and finesse. The naturalistic fluid style of painting captures the twisted frame of the trunk, with delicate vines winding through and branches peppered with olive fruit. The softness of the leaves in shades of celadon green balance out the design, bringing a feminine elegance to it.
'I see this design working particularly well in an orangery, dining room or entrance hall. The layout could also lend itself beautifully to a bedroom, especially one in the Mediterranean,' says Sophie Paterson.
Magnolia Canopy
A paired back, modern chinoiserie design, 'Magnolia Canopy' depicts branches of the magnolia tree flowing down from the ceiling. Entirely hand-painted, its well-designed branches are balanced by the femininity of the magnolia flowers and butterflies. The overall feeling of this design is one of refined elegance.
'I designed 'Magnolia Canopy' with a view to using it in the guest bedroom of my own home. The design is weighted towards the top of the wall giving height, whilst the branches and magnolia blossoms gently flow through the pieces of furniture creating a feeling of restfulness and calm,' explains Sophie and Fromental.
See: Sophie Paterson shows us how to use grey in our interiors
Ava
The first design created in 2018, Ava is a beautifully reserved chinoiserie design with a fresh, contemporary air. Hand-painted delicate butterflies and birds flutter effortlessly amongst the minimalist trees. Ava is the perfect choice for a subtle and elegant backdrop in any room.
Fromental, fromental.co.uk
Sophie Paterson Interiors,sophiepatersoninteriors.com