7 myths about planting peonies this plant expert wants you to know
Planting peonies is easier than you think – let your misconceptions be busted right here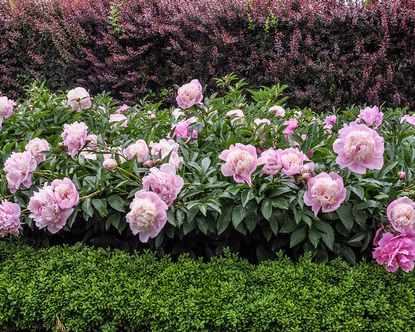 Sign up to the Homes & Gardens newsletter
Decor Ideas. Project Inspiration. Expert Advice. Delivered to your inbox.
Thank you for signing up to Homes & Gardens. You will receive a verification email shortly.
There was a problem. Please refresh the page and try again.
Peonies herald the call for the start of summer, they epitomize the fun and joy that summer brings with their riot of color and gorgeous fragrance filling the air with the sweet, spicy and lemon scents.
For some though, long held myths about planting peonies has stopped them from choosing to grow these wonderful and virtually care-free plants in their garden.
Alec White of Primrose Hall Peonies has had a love affair with peonies ever since he first started growing them 15 years ago and he believes every garden deserves at least one beautiful peony. So, he has shared the biggest peony myths and misconceptions with us and debunked them with simple explanations, in the hope that gardeners who have previously been put off from growing peonies might decide that they will finally give it a go and choose to grow a peony of their own.
Myth 1: Peonies are hard to grow
This myth is the most prolific and the truth is if you follow some simple rules with peonies, you will be able to have a gorgeous plant blooming in your garden from the first season you plant your new peony.
Buy a well-established, mature peony plant (peonies don't flower reliably until they are around 5 years old).
Plant in a sunny or part-shaded sheltered position in any free-draining soil.
Don't plant your herbaceous or intersectional peony too deep – ensure the crown is no more than 25mm below the surface. Over mulching is a common cause for a peony to not flower.
Feed your peony plant once a year in the spring or autumn.
Cut back herbaceous and intersectional peonies in the autumn once the leaves have turned brown; remember Tree peonies respond well to pruning to keep them under control.
Water your peony consistently while buds are forming in the Spring but take care not to over water as peonies don't like to have wet 'feet' or roots.
Myth 2: Peonies are delicate and don't like the cold
It is not clear where exactly this myth has come from but a lot of peony beginners have been worried about the more recent cold snowy winters. The truth is that peonies have been popular for centuries and have been used in medicine and food in Europe and China for thousands of years.
Parts of China and also Japan, which is well known for tree peonies, have much colder climates. There are well-known growers and breeders in northern states of America and even in Alaska, very well known for lots of snow.
Peonies are hardy down to -25ºC and enjoy the colder weather which signals a dormant period above ground with buds forming below the surface on the roots ready to re-emerge when the weather starts to heat up towards Spring. Most growers will tell you the colder the winter that the better the blooms the following peony season.
A late frost can cause some damage to leaves but it won't do any lasting damage to the plant, if you are worried you can cover your peonies with some netting to prevent the frost settling and prevent any burn.
Myth 3: Peonies will only grow in certain soil types
Myth totally busted: peonies are happy in any soil type even clay provided the soil is free draining. If you have particularly solid clay soil try mixing in some sand or pebbles through the soil to encourage drainage before planting.
When planting a new peony in the garden we always advise adding some specialist peony fertiliser to enrich the root growth for the first season and you can continue to feed your peony once a year, this is not essential, but can encourage better blooms.
Myth 4: Peonies cannot be moved
A few bad experiences and maybe inexperience have promoted this myth about peonies.
Any plant is not super happy about being moved from its cozy spot which it had become accustomed to but peonies are absolutely fine with being moved. It is best to plan where you would like to move your peony to so you can have as smooth a transition as possible. The best time is also in the autumn once the plant has been cut back (and has been pruned if it is a tree peony).
There are a couple of errors to avoid when replanting a peony and these are usually the cause of the plant not flowering the following year; firstly ensure the eyes on the roots are not damaged in lifting, transport or replanting (these are the pink buds on the roots).
Secondly, ensure that the plant has not been buried or covered with too much soil. A herbaceous peony crown or top of the plant needs to be quite close to the surface only approximately 2 or 3in below. Be cautious when mulching your borders that you don't cover up the base of your peony.
The process is exactly the same when planting tree peonies, but with grafted peonies it is best to plant with the graft union about 10-15cm below the surface.
Myth 5: Peonies only last for a few years like normal perennials
This could not be further from the truth and may have come about because some peonies have not flowered and so people think they have essentially died, dug them up and not given them a chance. Peonies are in fact a long lived plant. They can last for decades in the garden and some varieties have been known to live for 90 plus years happily.
Peonies take a while to mature from seedling or cutting and so plants tend to only flower at 3 – 5 years old. To have the best success with peonies buy mature plants from a reputable nursery, a mature peony should bloom in your garden from the very first year and continue to produce more and more blooms every year. If you see or have a peony with 20 – 30 blooms, tip your hat and salute, as it may be older than you.
Myth 6: Peonies are not fragrant
Our favorite myth to bust, it is with delight that we love chatting to gardeners and telling them that most peony varieties are scented! Some varieties more than others though and it is not linked to color as we currently grow many peonies with fragrance in red, fuschia, apricot, yellow, white and cream! There are different types of peony scents ranging from spicy, sweet, powdery and citrus.
Our most favourite and highly scented peonies are the following:
Duchesse de Nemours – beautiful semi-double creamy white flowers with a strong, intoxicating scent.
Madame Calot – prolific, double pink flowers and strong fragrance.
Sarah Bernhardt AGM – very popular garden and cut flower variety, loved by gardeners and florists alike. Sarah Bernhardt AGM is a gorgeous fully double sugar-pink with crimson flecks on the outer petals and with a sensational scent.
Bartzella– a luminous yellow Itoh peony with gorgeous lemony scents, holding up very well flowering for extended periods with side buds staggered blooming from the main buds.
Monsieur Jules Elie– beautifully fragrant variety with lavender pink double flowers which tend not to fade in full sun, making it an excellent cut flower.
Festiva Maxima AGM – a personal favourite, with a good scent and large, fully double white flowers with a crimson fleck on the outer petals. Makes a popular cut flower.
Myth 7: Peonies only flower in May
This myth makes sense but with the love we have for peonies who wouldn't want them flowering in your garden for longer? We have separated our peonies into early, mid, mid-late and late flowering varieties. If you curate your collection with a variety from each category you could have a peony flowering in your garden from April to July.
See: Flower bed ideas – beautiful ways to create floral displays in your garden
Intersectional hybrid peonies, a cross between tree and herbaceous varieties, can produce huge fragrant blooms, which seem to hold better on the stem due to woodier tree peony DNA making them a sturdy plant and will often flower for twice as long as a normal tree peony (perhaps for 4-5 weeks).
We have put together the list below of early, mid and late flowers. Some varieties straddle the border so we would always advise choosing a few from each category to enjoy an extended peony season in your garden.
Sign up to the Homes & Gardens newsletter
Decor Ideas. Project Inspiration. Expert Advice. Delivered to your inbox.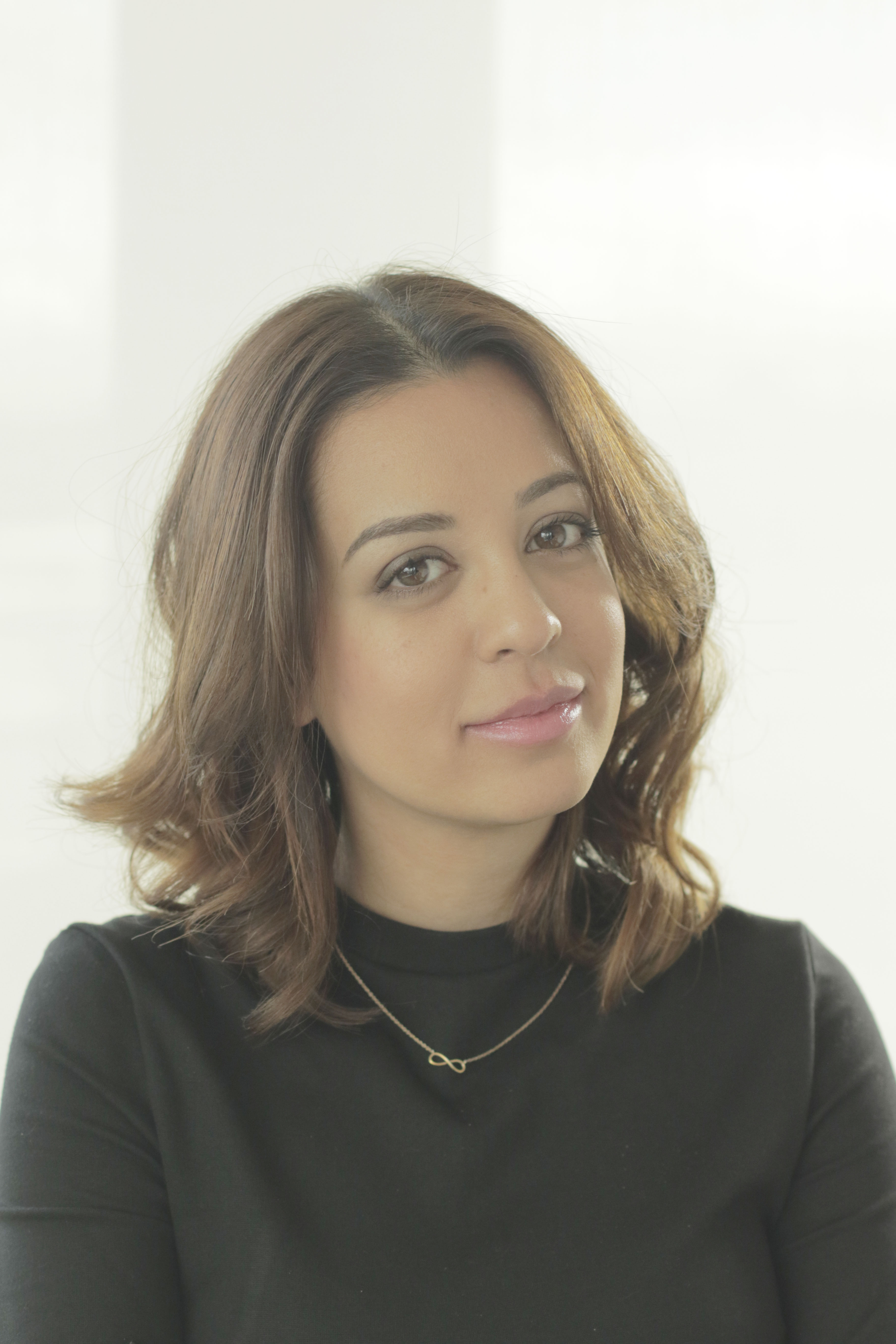 Jennifer is the Digital Editor at Homes & Gardens. Having worked in the interiors industry for a number of years, spanning many publications, she now hones her digital prowess on the 'best interiors website' in the world. Multi-skilled, Jennifer has worked in PR and marketing, and the occasional dabble in the social media, commercial and e-commerce space. Over the years, she has written about every area of the home, from compiling design houses from some of the best interior designers in the world to sourcing celebrity homes, reviewing appliances and even the odd news story or two.