The Molekule Air Pro air purifier is my favorite necessary indulgence
We reviewed the Molekule Air Pro, a svelte, high-performance air purifier that covers spaces up to 1,000 sq ft and can identify your air's worst offenders. Here are our candid thoughts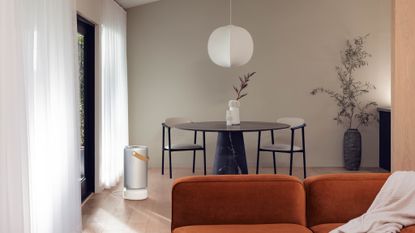 (Image credit: Molekule)
The Molekule Air Pro brings unique technology to its air purification that not only captures and destroys air particles, but gives you insight into what it detects in your air.
Reasons to buy
+

Attractive look

+

Easy set-up

+

View air score on app or on device

+

Identifies your space's top offenders in your air and reacts automatically

+

Patented PECO tech not only traps but destroys pollutants

+

Works in spaces up to 1,000 Sq ft.

+

Quiet
Reasons to avoid
-

Filters are expensive to replace, and seem to go through life span quickly

-

Blue UV light could disrupt light-sensitive sleepers if placed in a bedroom
You can trust Homes & Gardens. Our expert reviewers spend hours testing and comparing the latest products, helping you choose the best for you. Find out more about how we test.
I never thought I'd be one of those people who dubbed an air purifier among their prized home essentials. I was more concerned about the air outside than inside What you don't see doesn't hurt you, right? Until sophisticated technology awakens you to what you're really living with.
The Molekule Air Pro is just that. A sleek and modern cylindrical device, emblematic of modern Scandinavian design. It can purify spaces up to 1,000 sq ft using proprietary PECO technology – going beyond the standard HEPA filter that captures airborne particles but follows the principles of chemistry to capture and destroy pollutants like mold, VOCs, allergens, viruses, and bacteria.
This made the Air Pro a prime candidate to sit at the intersection of my kitchen, family room, and sunroom with an open-space layout. Beyond the pro-level coverage, its real fascinator is a sophisticated sensor suite that can detect particle and chemical concentration in the air, and identifies the main pollutants in your space. The Air Pro initially launched in September 2020, but its sensor suite, and ability to recognize airborne irritants received an upgrade in March 2022 that exponentially increased user awareness about what's going on in their air.
So we put it to the test, letting it take on the first floor of my home for over a month now, analyzing its ease of use, design, and ability to purify my home to see what may make it one of the best air purifiers you can buy for your home.
After months of use, it's repaired the air from everything from a few burned meals to a paint project.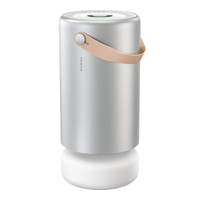 Molekule Air Pro $1,199 $799 at Amazon
At $799, this generous discount makes it the perfect time to bring home a new air purifier and transform how you think about air purification.
Molekule Air Pro: Design and Technology
Speed settings: 6
Detection: Particulate matter (PM1, PM2.5, PM10) down to 0.3 µm, VOCs, CO2, relative humidity
Noise: 33 dBa- 65 dBa
Max area size: 1,000 ft²
Dimensions: 23.1"(H) x 10.9" (D) / 58.6 cm (H) x 27.9 cm (D)
Weight: 22.9 lb. / 10.38 kg
Warranty: 2 years
The Molekule Air Pro is a great-looking device that most wouldn't mind showcasing proudly on display, with its sleek aluminum body inspired by modern Scandinavian design. It was carefully chosen for its low VOC exposure and the shell can be easily disinfected. The Air Pro features Molekule's signature vegan leather strap that serves more as a design feature over function (though you can use it to lift the machine) and also has the logo stamped on the side of the appliance.
To capture the most square footage, the air purifier should be in the center of a space. The Air Pro has been cleared for medical use to destroy bacteria, viruses & mold, and collect particles, according to 510(k) Class II. It can begin purifying the environment from the moment it's plugged in.
The Air Pro has a 360-degree air intake design at the bottom of the machine, where the air flows through outer filter layers to trap larger particles and slow down chemicals. It goes through the PECO filter, where it goes through an oxidation process. The cycle is completed in the form of the purified air dispersed from the top in a 360-degree motion as well.
Instead of the industry-standard HEPA filtration, Molekule uses its own filtration system called PECO, or Photo Electrochemical Oxidation that follows traditional principles of mechanical filtration not to merely concentrate pollutants on filters, but to destroy them using chemistry.
The fibers of a PECO filter are coated with a proprietary nanocatalyst that destroys pollutants through the process of oxidation, once activated via LEDs to generate hydroxyl radicals. The radicals attack pollutants that are trapped in the fibers, converting organic substances such as VOCs, bacteria, viruses, and mold into trace gases such as carbon dioxide and water.
In combining PECO nanotechnology with high-efficiency filtration and air quality sensors, Molekule air purifiers can capture particles found in smoke, while detecting and destroying pollutants 1000 times smaller than the standard filters must meet to qualify as HEPA.
Molekule Air Pro: Set-Up & Features
Unboxing
The Air Pro comes packaged in a cardboard box. Before you lift the air purifier out of the box, there is a green manual neatly packaged in. The Air Pro is packaged inside of a cloth-like drawstring bag to keep it safe. While it may be tempting to plug it in right away, the inside filter was wrapped in plastic. This gives you a chance to understand how to access the filter and get a closer look at your new machine. To access the filter, you'll apply gentle pressure and push down on the interface, and twist it clockwise, where it will then spring up.
Ease of use
You'll get the most out of the Air Pro when you connect the Molekule app, which takes just a moment to do so, but you can still glean all the necessary information on the small center digital display.
The display is typically dark, as a way to conserve energy and not distract within your space. It comes to life when you tap the center, where it will glow green, yellow, or red and show an air score. You can swipe through to identify the particle counts, manually change speeds, check filter status or toggle through settings.
The Air Pro offers six manual modes, but to get the most out of the machine, you can leave it in Auto-Protect, which has a regular and quiet setting. Auto-Protect does exactly what it sounds like it will do: auto-adjust airflow for particle & chemical destruction and protection. Being that I placed this in a shared space, it never had to go into the quiet mode for sleep, but for the most part, it's so quiet, it's barely there.
On manual, levels one through three were barely noticeable to hear, while four was mildly disruptive if you were right near it, while the two second-highest settings were noisy, and not something you'd want to sit near for prolonged periods of time.
If you peer down into the depths of the machine, you may notice that subtle blue light peering through from the top (outtake) of the machine. Despite the Auto-quiet settings that are ideal for nighttime, this blue light will emerge as long as the air purifier is running. So, if you are hypersensitive to light when you sleep, you'll likely want to try a different air purifier in the bedroom. However, I'd also note that due to the sheer square footage that the Air Pro can handle, you'll get its full use in a larger, more open space (up to 1,000 sq ft.)
Molekule App
The Molekule app is the easiest way to monitor your Air Pro from across the room, or when you're away, as well as any other Molekule devices you may have in one dashboard. Dubbed Day View, the app can provide you with an overview of your air quality with an air quality score. You can tap into that number to see estimated counts at that moment, or swipe through to see a chart that tracks an average score, taking into account chemicals or VOCs, three sizes of Particulate Matter, Humidity, and Carbon Dioxide. The Daily Air Quality will also show how long, down to the minute the purifier was detecting good, moderate, bad, or very bad levels. Below that, it'll identify the top three offenders in your air, mine being Humidity, chemicals/VOCs, and microfine particles.
The app shows you what happened within the span of your day, and you can scroll through past days to see previous results.
PECO Filters
Like most air purifiers, the Molekule Air Pro is not a one-time purchase, but an investment. The filters need to be replaced every six months. For the forgetful, you can activate Auto-fills and have a filter automatically sent to you every six months for $99. This represents a better value than paying for a filter individually, which cost $160 when purchased outright.
The PECO filters are also pretty smart, and while I have not gone through six months of filter usage, a pour through the manual indicates that once the PECO-Filter Status turns red, the filter is beyond the recommended usage and shuts down, essentially forcing you to replace your sensor.
The Molekule Air Pro is trained to work exclusively with Molekule-certified filters, meaning there are no generic or third-party filters that work. This is something that people who are looking for cost-saving measures will want to consider, that they can't just walk in and buy any replacement, and they are committed to the Molekule for the long haul.
What I learned about my own air
The top three offenders in my environment are Humidity, Chemicals (VOCs), and Microfine Particles. The Air Pro detects but doesn't destroy CO2 or humidity. The Air Score you see doesn't account for CO2 or humidity. My Air Score typically hovers around 20 to 30, very much in the green.
As I was curious to see what would disturb this overall excellent prognosis to my air and how long it would take to notice, the only logical thing to do was to play with some fire. When I struck a match, then blew it out around the air purifier, it was in the minutes after the smoke lingered and Air Pro detected the microfine particles in the air, that the fans kicked into higher settings, and within minutes, the red zone returned to green.

Molekule Air Pro: Final Thoughts
The Molekule Air Pro is aesthetic in design, turning something that is typically obtrusive in your space into a welcomed addition. The Molekule was designed with looks in mind while holding true to its original purpose: to offer medical-grade purification. It's so good at its job, I've almost forgotten it's there. I simply let it do its own thing.
While the Molekule Air Pro definitely has an elevated price point and recurring costs, I find it's justified thanks to its proprietary PECO technology that is yet to be replicated, advanced sensor suites, and ability to purify within large swaths of space. And of course, you could opt for Molekule's smaller, and equally powerful devices Molekule offers smaller units appropriate for smaller spaces at prices that reflect its size.
I do have concerns about being limited to Molekule's filters. tAn air purifier I've reviewed in the past has its own similar proprietary filters, and its stock was limited the last time I went to replace it. I wouldn't want that to happen with this one either. But is that the price of opting for one of the most sophisticated and intelligent medical-grade air purifiers on the market? That's a decision, you'll have to decide.
About this review, and the reviewer
Jaclyn is the US eCommerce editor across the homes titles at Future, including Homes & Gardens. She spends her days tracking the latest buzzworthy releases and testing a variety of products to determine whether they are worth bringing into your home.
As with all our reviews the Molekule Air Pro has been tested first-hand in our home, using it just as you would so you know exactly what you are buying. Molekule invited us to review and gifted us this air purifier, which we spent over a month continually running it through our home. We will also continue to use the product, which allows us to return to our reviews for updating, so you can keep up to date with how it's fared over time.
Sign up to the Homes & Gardens newsletter
Decor Ideas. Project Inspiration. Expert Advice. Delivered to your inbox.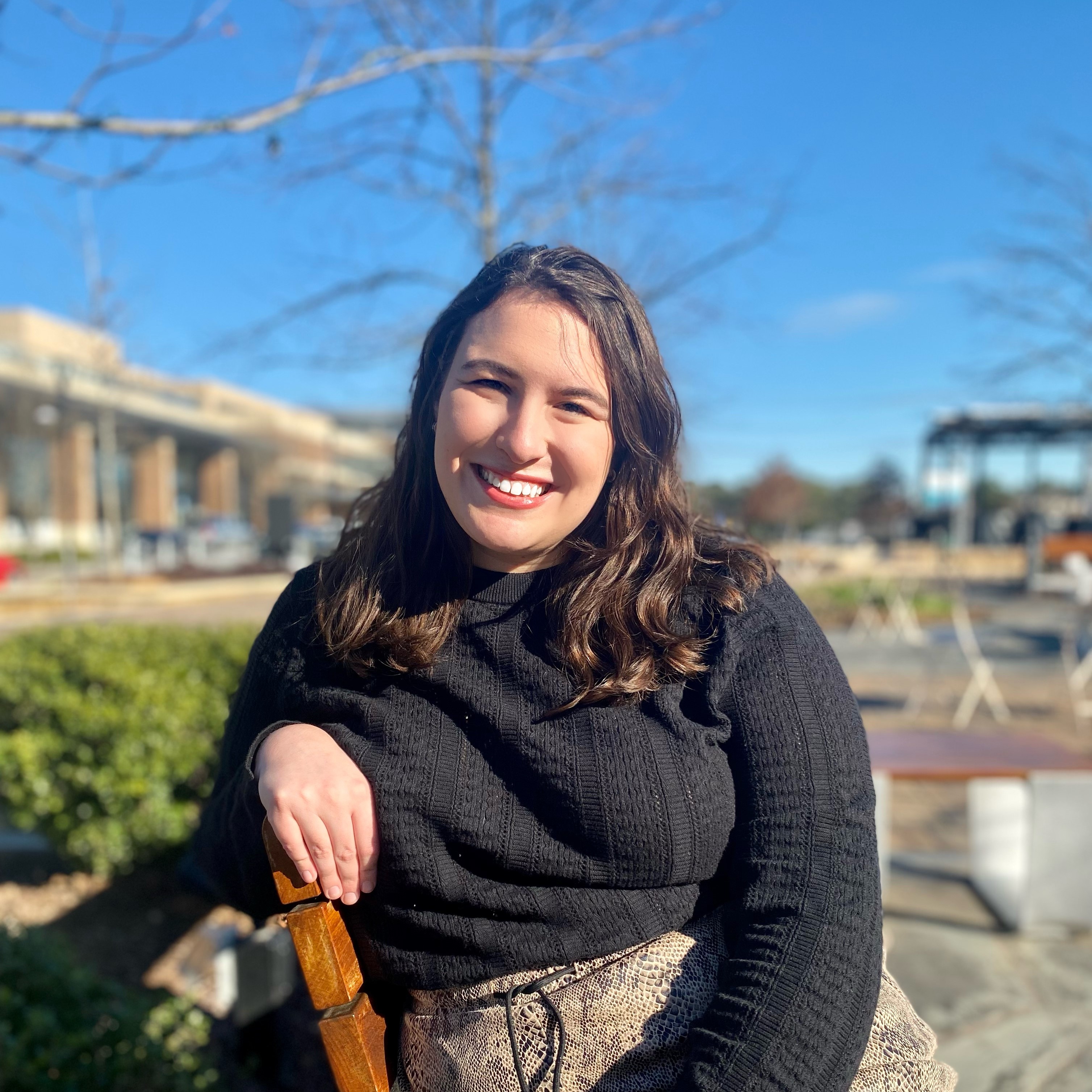 Jaclyn is H&G's eCommerce editor and oversees all things shopping. She's also a bonafide sleep expert, and previously managed all sleep content on Homes & Gardens and Real Homes– in fact, she has passed our five-step certification process to become a verified customer advisor on mattresses. She regularly scouts out the best of the best for buying guides to help you fill your home with only the best. She joined the team in January 2021. She has previously worked with Apartment Therapy, The Kitchn, The Spruce, The Spruce Eats, and MyDomaine. When Jaclyn's not working, she loves browsing real estate listings, unwinding with a chilled glass of Rosé, and entertaining her Cavapoo, Reese.