Oster 10-Cup Food Processor with Easy-Touch Technology review
The Oster 10-Cup Food Processor with Easy-Touch has convenient easy-touch buttons and is a budget-friendly option for occasional use.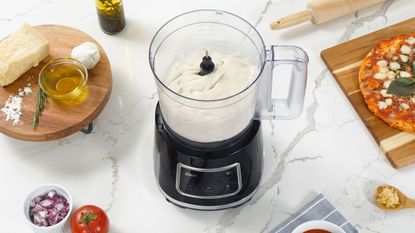 (Image credit: Oster)
The Oster 10-Cup Food Processor with Easy-Touch has convenient easy-touch buttons and is a budget-friendly option for occasional use. However, we suspect that it's not the most durable option on the market.
Reasons to buy
+

Affordable price

+

Large capacity

+

Easy to use

+

Stores compactly

+

All pieces are dishwasher safe
Reasons to avoid
-

Not the most durable

-

Only one chute size
You can trust Homes & Gardens. Our expert reviewers spend hours testing and comparing the latest products, helping you choose the best for you. Find out more about how we test.
When it comes to tasks like pureeing ingredients and shredding produce, it's hard to beat the convenience of a food processor. These kitchen appliances will help you speed through prepwork, but some models are quite large and bulky—not to mention expensive—which isn't ideal if you only use them occasionally. If that sounds like you, the Oster 10-Cup Food Processor might be right up your alley. While it has a spacious 10-cup capacity, this appliance is lightweight, stores compactly, and won't break the bank.
We wanted to see how the Oster 10-Cup Food Processor performs against the best food processors we've tested, so we used it in the kitchen over the course of several weeks. We used the appliance for a variety of prep tasks, from shredding carrots to making hummus, and while it doesn't have as many bells and whistles as more expensive models, we think it's a solid entry-level option for light-duty jobs.
Oster 10-Cup Food Processor with Easy-Touch Technology specs
Power: 500W
Capacity: 10 cups
Size: 8.58 x 10.24 x 16.46 inches
Weight: 7.4 pounds
Included: Stainless steel S-blade, reversible shredding/slicing disc, and dough blade
Unboxing
The Oster 10-Cup Food Processor came in a lightweight box, and the appliance itself is a very manageable weight, making it easy to move around the kitchen or lift up into your kitchen cabinets. Inside the packaging, the food processor was secured by two pieces of molded cardboard, but every component was additionally wrapped in a layer of plastic. Even the food pusher, which was secured within the unit's lid, had its own plastic wrapping—it was definitely overkill and not the most eco-friendly.
After I removed the plastic from all the various pieces, one of the first things I noticed is that the components aren't the best quality. While lightweight, the base and food processor bowl are made from fairly thin plastic, which makes them feel quite flimsy when compared to a model like the Breville Sous Chef 12. In addition to a regular S-shaped metal blade, this food processor also comes with a plastic dough blade and a reversible slicing/shredding disc, and I was happy to find that all the pieces can be easily stacked inside the work bowl for compact storage.
Making carrot cake
I was tasked with baking a carrot cake just a few days after receiving the Oster 10-Cup Food Processor, and it seemed like the perfect opportunity to take the unit for a spin. (No pun intended!) The recipe I was making called for two cups of shredded carrots, so I decided to the appliance to slice up the produce with the help of its shredding disc. It did take me a few tries to get the work bowl properly situated on the base, but overall, it was quick and easy to set up with the shredding blade.
Once I had the blade attached, I turned on the food processor using its "Easy-Touch" buttons, which are slightly indented to ensure you press in the right spot. From here, it was simply a matter of feeding the carrots in to the chute and pulsing the blade to shred the produce. The machine made quick work of the carrots, shredding each one in just a few seconds. However, because there's a sizable gap between the blade and the lid, the last few inches of each carrot would get stuck on top of the disc—a common issue with inexpensive food processors. This meant there was a small amount of carrot that I simply couldn't shred, and I ended up giving the pieces to my dogs as a treat.
While the food processor did shred the carrots quickly and evenly, I did find myself wishing that it had a dual-size chute like the Nutribullet Food Processor. Because the Oster's chute is so wide, small ingredients like carrots can be hard to feed in straight. To solve this issue, many new food processors have a smaller feeding tube in the center of the large one, which is ideal for these types of applications.
Making strawberry sorbet
I was testing this food processor in the height of strawberry season, and I had a surplus of berries from the garden that I was hoping to use up, so I decided to make strawberry sorbet. (It tastes so much better when the berries are fresh!) To make the recipe, I used the food processor's regular blade and poured a pound of strawberries into the work bowl, along with a small amount of lemon juice, and there was plenty of room to spare thanks to the unit's 10-cup capacity.
When I put the lid on, I must not have locked it in all the way, so when I started the food processor, the lid actually popped open. When this happened, the machine automatically shut off, which I thought was a great safety feature. The appliance also won't turn on until the lid is closed, preventing you from accidentally starting it. Once the lid was properly secured, I processed the berries on the machine's high setting. It took around a minute for the contents to become a smooth puree, and it was easy to scrape the mixture out of the work bowl using a silicone spatula thanks to the smooth walls.
Making hummus
The next recipe I made with the Oster Food Processor was a classic: hummus! The recipe called for canned chickpeas (drained of the liquid), tahini, garlic, olive oil, and lemon juice, all of which get added to the bowl of the food processor.
From here, it's just a matter of processing the mixture until it's your desired consistency. I started the food processor on low, then kicked it up to high speed for about a minute. The hummus was still looking a little chunky, so I added in some of the reserved chickpea liquid, and it was easy to pour into the bowl via the large chute.
Overall, the food processor did a good job creating a smooth and delicious hummus. There were a few small chunks of chickpea that were left in the hummus, but not enough to bother me.
Chopping nuts
I wanted to see how well the food processor would handle harder ingredients, so I used it to chop up a cup of pecans, which I like to put on my salads. Using the regular metal blade, I pulsed the nuts around 10 times, at which point most of them were chopped up. The results were fairly inconsistent—some of the nuts were chopped up into dust, while others were still whole—so I wouldn't use the appliance for this type of task again.
Cleaning
One of the best aspects of the Oster 10-Cup Food Processor (in my opinion, anyway) is that all its removable components are dishwasher-safe. The work bowl, lid, food pusher, and blades can all be put on the top rach of your dishwasher, ensuring you don't have to lift a finger to get everything clean. The work bowl did have a few water marks when it came out of the cycle, but it was easy to wipe them away with a kitchen towel.
I also love that this food processor doesn't take up too much storage space when not in use. All the accessories can be neatly stacked inside the work bowl, and the whole thing is much more compact than other food processors I've tested, such as the Cuisinart Core Custom 10-Cup Food Processor.
Should you buy the Oster 10-Cup Food Processor with Easy-Touch Technology?
The Oster 10-Cup Food Processor retails for around $70, and overall, I would describe its performance as good, but not great. It does just fine with simple tasks like pureeing ingredients, but it's definitely not the best for shredding or chopping tasks. (If you're looking for a food processor that will make slicing produce extremely easy and fast, I highly recommend the Breville Sous Chef 12.)
However, the gadget is inexpensive, easy to clean, and compact to store, so it's a good choice for those who just need an affordable food processor for occasional, light-duty use.
About this review, and our reviewer
Camryn Rabideau is a freelance writer and product reviewer who has been testing small kitchen appliances (as well as other home goods) for several years. She's tested everything from toasters to oil infusion machines, and as an avid baker, she loves trying out any gadgets that promise to make her creations more delicious or easier to bake.
Camryn does her product testing from her small homestead in beautiful Rhode Island. When she's not tinkering around with the latest home gadgets, she spends her time tending to her animals, working in her garden, or crafting.
Sign up to the Homes & Gardens newsletter
Decor Ideas. Project Inspiration. Expert Advice. Delivered to your inbox.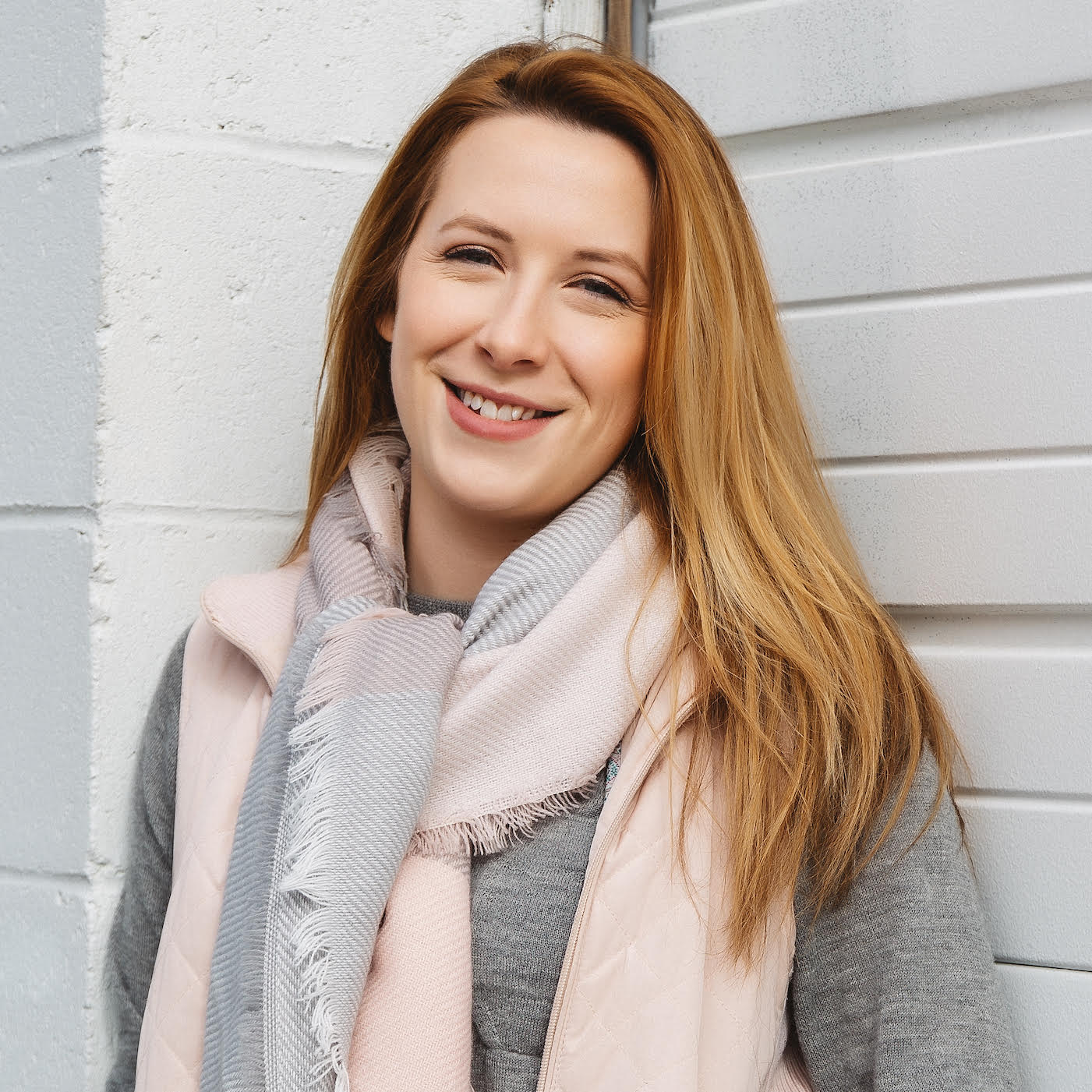 Contributing Reviews Editor
Camryn Rabideau is a writer and product reviewer specializing in home, kitchen, and pet products. In her five years as a product tester, she's tested hundreds of items first-hand, including many, many kitchen appliances for Homes & Gardens. Camryn does her product testing from her small homestead in beautiful Rhode Island.