Breville Sous Chef 12 Food Processor review
While certainly a splurge, the Breville Sous Chef 12 Food Processor excels at precise tasks, such as slicing produce and chopping hard ingredients.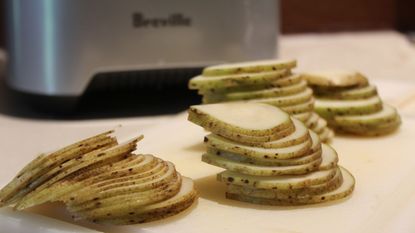 (Image credit: Future)
Larger and more expensive than other food processors we have tested, it produces excellent results and is worth the spend.
Reasons to buy
+

Large capacity

+

Extremely consistent results

+

Sealed work bowl

+

Variable slicing disc

+

Three chute sizes
Reasons to avoid
-

Hand-washing recommended
You can trust Homes & Gardens. Our expert reviewers spend hours testing and comparing the latest products, helping you choose the best for you. Find out more about how we test.
Sign up to the Homes & Gardens newsletter
Decor Ideas. Project Inspiration. Expert Advice. Delivered to your inbox.
Thank you for signing up to Homes & Gardens. You will receive a verification email shortly.
There was a problem. Please refresh the page and try again.
There is a wide range of food processors available today, from small choppers that hold just 1 or 2 cups to heavy-duty, oversized machines that would be right at home in a professional kitchen. The Breville Sous Chef 12 falls firmly on the latter end of that spectrum—this high-end food processor can accommodate up to 12 cups of ingredients in its work bowl, and it's powered by a 1,000-watt motor that makes quick work of even the toughest ingredients. It's also unmatched in terms of versatility thanks to three different chute sizes and a unique adjustable slicing disc.
However, bigger isn't always better, and we wanted to find out if the Sous Chef is truly one of the best food processors and worth its premium price. I tested the appliance over the course of several weeks, using it to make a variety of recipes, and while things were a bit rocky in the beginning, I eventually understood the hype around this appliance. While it costs two or three times more than other food processors, it's easy and enjoyable to operate and delivers consistent results.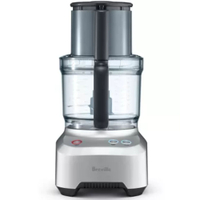 Breville Sous Chef | was $349.99, now $298 at Amazon
This large appliance could easily cater to a family. It gives consistent results and has three different chute sizes. If your kitchen needs a chopper, this is a high-end option. It's not reduced at Amazon, but it's $50 less there.
Breville Sous Chef 12 specs
Power: 1,000 watts
Capacity: 12 cups
Size: 7.5 x 8.5 x 17 inches
Weight: 16.5 pounds
Included: Stainless steel spindle, micro-serrated S-Blade, adjustable slicer, reversible shredder, dough blade
Unboxing
Some food processors, like the Nutribullet 7-Cup Food Processor, weigh just a few pounds and are easy to move around the kitchen, but as soon as I picked up the Breville Sous Chef's box, I knew that wasn't the case for this appliance. At over 16 pounds, it's not the heaviest food processor I've tested—that honor goes to the Cuisinart Custom 14-Cup Food Processor—but it's still substantial in weight and not a gadget I'd want to move in and out of the cupboard regularly.
To get it out of the box, I had to put the package on its side and slide out the cardboard casings that held the appliance in place. Once those were removed, it was a matter of removing a layer of plastic from each component (not the most sustainable packaging, unfortunately).
In addition to the base and work bowl, this food processor comes with a regular metal chopping blade with micro-serrations, blade cover, plastic dough blade, slicing blade, shredding blade, and a stainless steel spindle to hold the attachments in place.
Right out of the box, I noticed that the work bowl has a variety of measurements printed on the side, and its mini feed chute also doubles as a measuring cup for liquids—a cool concept, if you ask me!
The lid of the work bowl is easy to click on and off, and it's sealed with a rubber gasket to prevent ingredients from splashing out during processing.
The bowl actually offers three different chutes to accommodate ingredients of all sizes, and the base of the unit has three buttons: power, start/pause, and pulse. Many food processors have multiple speed settings, so I was interested to see whether this unit's single speed was adequate for different tasks.
Making bread dough
I'll admit that the Breville Sous Chef and I didn't get off on the right foot. You see, I had been eyeing a recipe for French bread made in a food processor for a few weeks, and I thought that if any appliance could handle the recipe, it would be this one.
The Breville is powerful and heavy-duty with a large capacity—not to mention that it comes with a special dough blade, which is shaped like a regular S-blade but made from hard plastic. So I decided to go for it right off the bat. Spoiler alert: It did not go well.
The recipe was fairly simple. You start by activating the yeast in warm water, then measure six cups of flour and a little salt into the food processor bowl. From there, you pour the yeast mixture into the food processor while it's running, then add in a few cups of additional water.
I'm not sure what went wrong, but the dough never came together into a ball. It ended up being the consistency of a thick pancake batter, and when I turned the food processor on to "knead" the dough, things went south quickly.
After about 20 seconds running, the food processor shut off (likely due to its overload protection), and that's when I noticed the base was actually smoking a bit. I've never actually broken an appliance that I was testing, and I was mortified that I potentially blew out the motor on such an expensive machine!
The manual says the machine will shut down when the motor overheats, so I left the base to cool down for about an hour. In the interim, I waited to see if the bread dough would rise. It did, but it was just so sticky that there was no way I could work it into loaves, so I ended up tossing it. Needless to say I was a little annoyed to have wasted 6 cups of flour!
Overall, this recipe was a complete fail—the thick mixture was too much for the food processor to handle, which makes me question why the brand included a dough blade at all. The silver lining was that the machine did turn back on after it cooled down, so at least I didn't break it.
Making toffee
After that mess, I decided to test out a much easier recipe—my favorite almond and chocolate toffee. I had previously made this treat with the Ninja Professional Plus Food Processor, which wasn't quite powerful enough to chop up the chocolate chips, so I was curious if the larger Breville machine would fare better.
I fitted the work bowl with the regular chopping blade, then poured in a cup or so of milk chocolate chips. I pulsed the blade a few times, but it didn't seem to be doing much, so I ended up turning the machine on and letting it run for about a minute.
Thanks to its sharp blade and powerful motor, the food processor was able to chop up the chocolate chips into small, uniform pieces that were ideal for the recipe. There was also very little chocolate "dust," which was an issue with other food processors.
Once the chocolate was chopped up, I also used the machine to break up the slivered almonds. It only needed a few pulses to chop up the nuts, and the appliance had definitely begun to redeem itself in my book.
Making bolognese sauce
The next recipe I made in the Breville Sous Chef was a bolognese sauce that uses a food processor to chop up all the ingredients. After putting the regular chopping blade in the bowl, I cut two onions into quarters and dropped them down the chute into the bowl.
This food processor is unique in that it has not one, but three chute sizes. There's a large 5-inch feed chute, a mid-sized 2.75-inch feed chute, and mini 1.5-inch feed chute for skinny items like carrots, allowing you to easily feed in virtually any ingredient.
The onions fit perfectly down the mid-size tube, and the food processor was able to chop them up into uniform pieces in just six or seven pulses. It was so much easier than chopping by hand, and as an added bonus, no watering eyes!
Once the onions were chopped, I transferred them to a separate bowl and put two carrots, two celery sticks, and a few cloves of garlic into the food processor.
Again, it only took a few quick pulses for the sharp blade to chop up the vegetables—though there were a few larger pieces of carrots and garlic that managed to evade the blade. Still, all that chopping would have taken several minutes by hand, but with the Breville Sous Chef, it was all done in a matter of seconds.
Variable slicing
One of the most interesting features of the Breville Sous Chef 12 is its variable slicing disc. Most food processors offer one or two slicing thicknesses, but the specially designed Breville disc is adjustable and has 24 thickness settings, ranging from 0.3mm to 8mm.
All you have to do is twist the dial on the bottom of the disc, and the blade adjusts to your desired height—it's actually very similar to a mandoline.
I wanted to test out this slicing disc, so I decided to make some oven-baked potato slices to go along with dinner. I love that a whole potato fits down the 5-inch chute (though keep in mind that the machine won't turn on until the pusher is inserted), and the disc performed better than I expected. In fact, my partner was walking by as I sliced the potatoes, and I think his exact words were, "Wow, that's crazy!"
I started off on the thinnest slicing setting, and the blade made quick work of the potato, creating amazingly uniform, paper-thin slices that would be perfect for homemade potato chips.
With just one pulse, the blade sliced up half the potato—that's how quickly it works—and it managed to slice the entire vegetable, unlike other food processors that frequently get a piece stuck on top of the blade.
To get a sense for the different thicknesses the blade can create, I tested a few settings on the disc. It gives you extremely precise control over the thickness—arguably more than most people need—and I found that I had to turn the dial several settings before I could tell the difference in the slice thickness.
Still, there's a wide variation between the thickest and thinnest settings, and I would happily use this tool instead of my mandoline any day—it's quicker, easier, and safer!
Cleaning
Washing dishes is one of my least favorite chores, so I was quite disappointed to read in the manual that Breville recommends hand-washing the work bowl, lid, and blades of this food processor. The instructions say you can put the pieces in the dishwasher occasionally, but that "prolonged exposure to harsh detergents, hot water and pressure will damage and shorten the life of the plastic and the interlock components." I understand the rationale and the desire to preserve such an expensive appliance, but I still found this to be extremely inconvenient, especially as there are many awkward nooks and crannies that need to be washed.
Over the course of my testing, I found that the best way to minimize scrubbing is to rinse the bowl and blades immediately after use—once bits of food dry onto them, they're significantly harder to get off. I did end up putting the removable components through the dishwasher once just to see how they fared, and honestly, they looked just fine when they came out, so I'd likely be tempted to wash them that way in the future, especially after messy jobs.
As far as storage goes, some of the accessories will fit inside the work bowl, but not all of them. I was able to fit the regular chopping blade and dough blade, as well as the slicing disc into the work bowl, but I still had to store the shredding disc separately.
Should you buy the Breville Sous Chef 12 Food Processor?
At first, I was a bit skeptical of the Breville Sous Chef 12, but after using it for a few weeks, I think my initial problems were due to a poorly written recipe, not necessarily the machine itself. While it does cost a cool $300, the food processor outperformed many other models that I've tested, delivering consistent results with minimal effort. I especially love its adjustable slicing disc and multiple chute sizes, which make it extremely versatile for food prep.
However, there are a few notable downsides worth mentioning, especially since the appliance is on the more expensive side. The brand doesn't recommend putting its components in the dishwasher, which makes cleanup much more cumbersome, and the machine can overheat if tasked with particularly dense ingredients. You'll have to decide for yourself whether the machine is worth this inconvenience.
About this review, and the reviewer
Camryn Rabideau is a freelance writer and product reviewer who has been testing small kitchen appliances (as well as other home goods) for several years. She's tested everything from toasters to oil infusion machines, and as an avid baker, she loves trying out any gadgets that promise to make her creations more delicious or easier to bake.
Camryn does her product testing from her small homestead in beautiful Rhode Island. When she's not tinkering around with the latest home gadgets, she spends her time tending to her animals, working in her garden, or crafting.
Sign up to the Homes & Gardens newsletter
Decor Ideas. Project Inspiration. Expert Advice. Delivered to your inbox.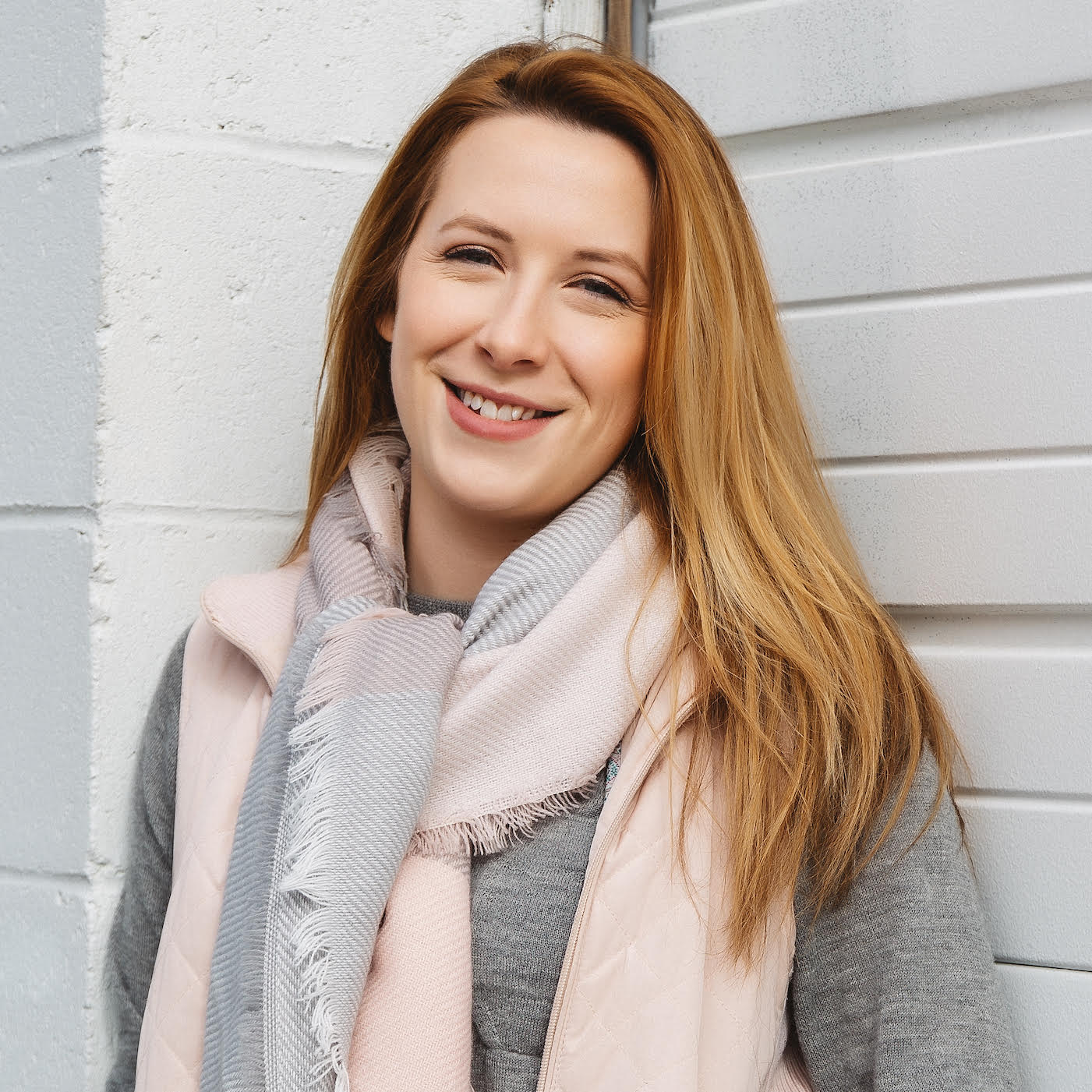 Contributing Reviews Editor
Camryn Rabideau is a writer and product reviewer specializing in home, kitchen, and pet products. In her five years as a product tester, she's tested hundreds of items first-hand, including many, many kitchen appliances for Homes & Gardens. Camryn does her product testing from her small homestead in beautiful Rhode Island.