Ninja Professional Plus Food Processor review: a simple and safe machine
If you're looking for a simple food processor for everyday tasks, the Ninja Professional Plus Food Processor isn't a bad choice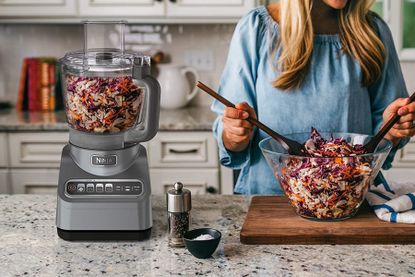 (Image credit: Ninja)
For those who are new to the world of food processors, an appliance like the Ninja Professional Plus Food Processor is a great entry-level option.
Reasons to buy
+

Reasonably priced

+

Excels at basic tasks

+

Includes standard accessories

+

Sealed, locking work bowl

+

Easy to clean
Reasons to avoid
-

Not ideal for hard ingredients

-

Accessories don't store neatly
You can trust Homes & Gardens. Our expert reviewers spend hours testing and comparing the latest products, helping you choose the best for you. Find out more about how we test.
Sign up to the Homes & Gardens newsletter
Decor Ideas. Project Inspiration. Expert Advice. Delivered to your inbox.
Thank you for signing up to Homes & Gardens. You will receive a verification email shortly.
There was a problem. Please refresh the page and try again.
For those who are new to the world of food processors, an appliance like the Ninja Professional Plus Food Processor is a great entry-level option. This moderately priced model offers a middle-of-the-line capacity and comes with standard attachments like a chopping blade and shredding/slicing disc, and it's simple and approachable enough for beginners—or simply anyone who doesn't want or need a fancy food processor.
When put next to some of today's more expensive food processors, the Ninja Professional Plus may lack bells and whistles, but its simple, straightforward design is a great option for many kitchens. It can hold up to 9 cups of ingredients in its work bowl, and thoughtful design features like a locking lid and Auto-iQ preset buttons make it easy and enjoyable to use. However, is it too basic to be considered one of the best food processors?
To get a sense of this appliance's performance, we tested the Ninja Professional Plus alongside other popular food processors like the Cuisinart Custom 14 and Nutribullet 7-Cup Food Processor. I spent several weeks using all its different attachments and settings, and while the design does have a few quirks, I ultimately think it's a great basic option for everyday applications.
Ninja Professional Plus specs:
Power: 1000W
Capacity: 9 cups
Size: 7.76 x 9.88 x 16.02 inches
Weight: 7.65 pounds
Included: Chopping blade, dough blade, reversible slicing and shredding disc, 20-recipe inspiration guide
Unboxing
As I took the Ninja Food Processor out of its box, I couldn't help but notice just how much packaging was in it. There were pieces of styrofoam, cardboard supports, and lots of little plastic bags. It definitely seemed excessive for a fairly small appliance.
Overall, this food processor is an average size and comes with standard accessories. In addition to a 9-cup work bowl, it includes a chopping blade, reversible slicing/shredding disc, and an all-plastic dough blade. It was extremely straightforward to set up, and the unit is lightweight enough that it can easily be moved around your kitchen as needed.
One design feature that I liked about this food processor is that it has a small rubbery lip around the edge of the lid that creates a seal with the bowl. Other food processors I've used in the past lack this seal, and as a result, powdery ingredients often get stuck between the bowl and lid.
Additionally, the lid on the Ninja Food Processor locks into place, and it has a button that you have to push to remove the cover. I wouldn't mind this feature, except that the lid twists off in the same direction the bowl twists off the base. Because of this, every time I forgot to press the unlock button to remove the lid, I ended up twisting the entire bowl off the base instead. I'm sure I'd get used to the design eventually, but it was slightly irritating during testing.
Chopping in the Ninja Professional Plus food processor
The first recipe I made with the Ninja Food Processor was a batch of almond toffee—yum! To make this recipe, you're supposed to use a food processor to chop up chocolate chips into small crumbles, so I figured this basic task was a good place to start testing.
I outfitted the work bowl with the regular chopping blade, which has a different design than the other food processors I tested. The Nutribullet 7-Cup Food Processor and Cuisinart Custom 14 Food Processor both have a single set of blades in their work bowls, but the Ninja Food Processor actually has two sets of blades—a higher set and a lower set. In theory, this might help to prevent ingredients from getting stuck up above the lower blades, but in practice, it didn't seem to make much of a difference.
The other thing I noticed about the appliance's blades is that they're not very sharp. In fact, they're actually quite thick, and I don't think they'd be effective at fine chopping tasks – especially not when compared to something like the Cuisinart Food Processor, which has an extremely sharp, serrated blade.
To start the recipe, I poured the chocolate chips into the food processor bowl and pulsed it a few times to start chopping up the pieces. I tried using the dedicated "Chop" setting, which pulses on and off, as well as putting the machine on high, and to be honest, none of it really worked.
After several minutes of trying different settings, many of the chocolate chips were still whole, and the pieces weren't even close to being uniform in size. I was a little disappointed in the overall performance, as the chocolate then didn't melt properly when I poured the toffee over it.
Making potato latkes
As I was trying to think of something I could cook using the food processor's shredding disc, I realized I had a big bag of russet potatoes in my pantry, so potato latkes it was a good option. I really enjoy these potato pancakes, even if it's not the holidays, so I decided to make a small batch to test out the food processor.
After scrubbing and quartering the potatoes, I set up the appliance to shred. To use the shredding disc, you have to put in the central spoke, then place the disc on top of it. The disc is reversible – one side shreds, and the reverse side creates slices. I appreciated that the disc has two spacious finger holes that make it easy to lift up and out of the work bowl – something the Cuisinart 14-Cup Food Processor lacked.
The food processor has a special button for shredding, so I turned it on and fed the potato slices into the chute using the food pusher. I was quite impressed by how fast it shredded the potato – each piece was gone in just a few seconds.
However, there is a roughly ½-inch gap between the bottom of the chute and the blade, so when I got to the end of each potato, the last piece wouldn't shred properly and just got stuck on top of the blade. I've had this happen with inexpensive food processors before, and it can be a little frustrating, as you're left with a chunk of potato that is too small to be fed into the blade.
Besides that one quirk, the appliance worked amazingly for shredding the spuds—much faster and easier than it would have been with a box grater.
Cookie dough
I can honestly say I've never thought to make cookies in a food processor, especially when I have my stand mixer, but the Ninja Food Processor comes with a special dough blade, so I thought, "Why not?" The blade looks just like the standard chopping blade, but it's made completely from plastic – not metal. The brand claims that the appliance can make up to 2 pounds of dough in as little as 30 seconds, so I was interested to see if it would truly live up to that claim.
I decided to go with classic chocolate chip cookies – a recipe I make so often that I know it by heart! I halved the recipe because I wasn't sure if a full batch would fit into the food processor, and I followed the same steps I would using my mixer. I started by blending up the shortening, sugars, and vanilla, then added in an egg. The food processor didn't do the best job mixing these ingredients together, and I had to stop and scrape down the sides a few times.
I then added the dry ingredients in two additions, using the "dough" button on the base to mix everything together. To my surprise, the dough actually came together quite well. It was (mostly) uniform, and the whole process was faster than using my stand mixer.
Of course, the real test is whether the cookies taste good. Chocolate chip cookies are always a winner in my household, and my verdict is that while they were delicious, the texture was definitely different than normal. Not bad, but a little lighter almost. Still, it's good to know that if you ever wanted to mix up cookie dough in your food processor, this machine is up to the task.
Making banana 'nice cream'
My final recipe in the Ninja Professional Plus Food Processor was banana "ice cream." This is essentially just frozen bananas pureed until they resemble soft serve ice cream, and it's my go-to when I'm craving ice cream but want to be a little healthier.
To make this recipe, I outfitted the food processor with its normal chopping blade, then tossed in a few frozen bananas and a splash of milk. I pulsed the machine a few times to break up the large pieces, then used the puree button to create a creamy consistency. (Honestly, it doesn't seem like the Auto-iQ buttons do anything special. The operation was basically the same as putting the machine on high.) I had to put an extra splash of milk in to help the machine out, as well as scrape down the sides, but overall, it was able to create delicious banana ice cream in a matter of minutes.
Cleaning
The Ninja Professional Plus Food Processor is extremely easy to clean, which is always a plus in my book. All of its removable components are dishwasher safe, allowing for hands-free clean up. The only issue I ran into is that sometimes food particles got stuck underneath the rubber seal on the lid, so I had to scrape them out with a utensil.
One downside of this food processor is that all its accessories don't stack nicely in the work bowl like they do with the Nutribullet Food Processor. The manual says that a blade assembly can be stored in the bowl, and that other accessories should be stored alongside the machine. I have fairly limited storage, so I didn't like that I had to carve out additional space for the extra pieces.
Should you buy the Ninja Professional Plus Food Processor?
The Ninja Professional Plus Food Processor is pretty basic as food processors go –and that's not necessarily a bad thing. It's reasonably priced (and often on sale), and it works well for everyday tasks. It did struggle a little on hard ingredients like chocolate chips, but overall, it did everything a food processor should. I think it's a good choice for your average household, as it's not too big or too small, and it's straightforward and easy to use.
If you frequently process large batches of food, you may be better off with a high-end model like the Cuisinart Custom 14, which has a huge 14-cup capacity, or if you want something more compact, the Nutribullet 7-Cup Food Processor has a fairly small footprint – it also comes with an awesome spiralizer attachment.
About this review, and the reviewer
Camryn Rabideau is a freelance writer and product reviewer who has been testing small kitchen appliances (as well as other home goods) for several years. She's tested everything from toasters to oil infusion machines, and as an avid baker, she loves trying out any gadgets that promise to make her creations more delicious or easier to bake.
Camryn does her product testing from her small homestead in beautiful Rhode Island. When she's not tinkering around with the latest home gadgets, she spends her time tending to her animals, working in her garden, or crafting.
Sign up to the Homes & Gardens newsletter
Decor Ideas. Project Inspiration. Expert Advice. Delivered to your inbox.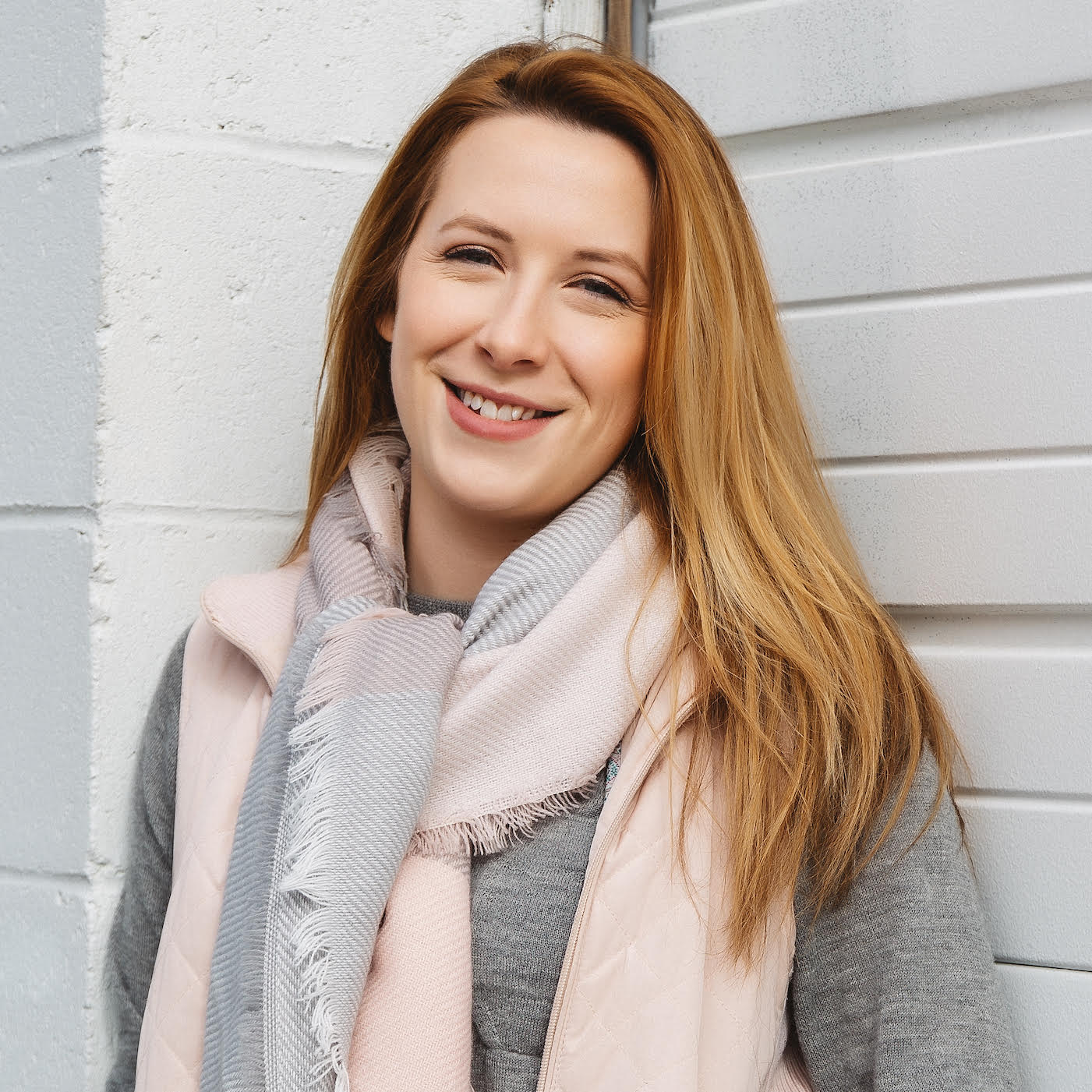 Contributing Reviews Editor
Camryn Rabideau is a writer and product reviewer specializing in home, kitchen, and pet products. In her five years as a product tester, she's tested hundreds of items first-hand, including many, many kitchen appliances for Homes & Gardens. Camryn does her product testing from her small homestead in beautiful Rhode Island.