Cuisinart Core Custom 10-Cup Food Processor review
The Cuisinart Core Custom 10-Cup Food Processor checks all the boxes for what a great food processor should be.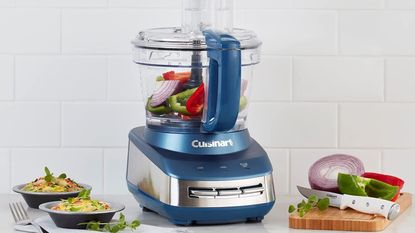 (Image credit: Future)
Simply one of the best food processors we have tested, it's a great size, lightweight, and versatile, because you can buy additional attachments to use on the same base.
Reasons to buy
+

Sleek design

+

Multiple sizes and finishes

+

Sealed work bowl

+

Two pusher sizes

+

Accessories store neatly

+

Works with other accessories
Reasons to avoid
-

Not the most powerful

-

No way to tell if it's on
You can trust Homes & Gardens. Our expert reviewers spend hours testing and comparing the latest products, helping you choose the best for you. Find out more about how we test.
While it may look similar to many other appliances, the Cuisinart Core Custom 10-Cup Food Processor is actually quite unique. It's part of the brand's new Core Custom Collection, and what makes it stand out is the base can be used with other attachments besides just the food processor work bowl. The brand currently offers a blender jar, juice extractor and dicing accessory (sold separately) that can be used with the base, making the system an appealing option for those who don't want to buy individual appliances for each of these tasks.
The Core Custom Food Processor comes in three different sizes – 13 cups, 10 cups, and a 4-cup chopper – as well as four finish colors. We wanted to see how its performance stacks up against other similarly sized appliances, so we tested the 10-cup model over the course of several weeks. After using the food processor to make recipes like jam, energy balls, and guacamole, we were impressed by its thoughtful design and useful features, including its sealed work bowl, multiple accessories, and compact storage. Overall, it ticks off all the boxes of what the best food processor should be, and its unmatched versatility is just the cherry on top of the cake.
Cuisinart Core Custom 10-Cup Food Processor: specs
Power: 500 watts
Capacity: 10 cups
Size: 11 x 7 x 15.5 inches
Weight: 8.6 pounds
Included: Chopping/mixing blade, two reversible shredding discs, and spatula
Unboxing
The Cuisinart Core Custom 10-Cup Food Processor arrived securely packed in the box using cardboard forms, and I had to put the package on its side to slide the appliance out. Once I removed the outer cardboard packaging, I was a bit surprised to find that every component in the box was wrapped in its own plastic bag. It made for quite a bit of waste, even though the food processor isn't that big.
As I put the appliance together, I noticed that this food processor is quite lightweight – the whole thing is around 8 pounds, which makes it easy to move around the kitchen. It was a nice change compared to the brand's Custom 14-Cup Food Processor, which weighs close to 20 pounds.
The base of the Core Custom 10-Cup Food Processor is more squat than other food processors I've tested, and there are just three buttons on it: low, high, and pulse/off. The main blade includes a protective cover that makes it safer to store, which I thought was a nice touch, and the machine comes with several other accessories, including two reversible shredding/slicing discs and a cheap plastic spatula that was quickly relegated to the back of my utensil drawer.
After I set the food processor up, I plugged it in to make sure it worked. However, nothing happened. It might sound silly, but I expected the lights on the front of the appliance to turn on to indicate it had power. They don't, though. The lights only turn on when the buttons are pressed, which makes sense, I suppose, but I was thrown off by the fact that there's no indicator that the machine is on.
Making blackberry jam
Right after I received this food processor, I was tasked with baking a birthday cake for my brother, who requested something light and fruity. I decided to make a Blackberry-Marscapone Lemon Cake, which provided the perfect opportunity to test out the food processor for the first time.
The first step in the recipe is pureeing blackberries to make a quick jam, so I placed the chopping blade into the work bowl, along with several cups of the berries. As I did this, I realized that one half of the blade is serrated and the other is straight – the brand doesn't offer any explanation to why it's designed this way, and it didn't seem to make a huge difference in my testing.
As I put the food processor's lid on, I noticed it has a silicone lining that creates a tight seal on the bowl, which helps to keep ingredients from splashing out. I love this feature on food processors, as it's especially helpful when processing dry ingredients.
From there, I simply pulsed the machine a few times before pressing the low-speed button. Within around 60 seconds, the berries were uniformly pureed. My instinct was to push the low button again to turn the machine off, but that didn't do anything. You have to press the "pulse" button to shut off the motor. It's not a big deal, but it took some getting used to since other machines I've been testing, such as the Ninja Professional Plus Food Processor, work differently.
Overall, the appliance did a good job with this simple task – the berries were a nice smooth consistency that I was then able to mix with sugar and cook down into a jam. While removing the berries from the food processor's bowl, I did find out that you have to hold the bowl in place as you remove the lid. If you don't, the whole bowl just ends up coming off the base.
Making energy bites
Energy balls are a staple in my fridge – they're the perfect mid-afternoon snack, if you ask me – and they're super easy to make in a food processor. I decided to whip up a batch using the Core Custom 10-Cup Food Processor, and I started by adding a cup of oats and shredded coconut into the bowl.
I had to pulse the machine several times to get the ingredients to the right consistency, then I added in peanut butter, honey, and some chocolate chips. (I usually put chia seeds in them too, but I didn't have any.)
I put the machine on low to mix everything together, but a big glob of peanut butter ended up stuck above the blades. I had to turn the machine off, scrape down the sides, and put the machine on high to get everything uniformly mixed. It was an extra step, but the food processor still got the job done just fine.
Shredding carrots
Next up, I wanted to test the two reversible shredding discs that came with the Cuisinart Core Custom Food Processor. One disc creates thin pieces; the other makes thicker pieces. Plus, when you flip them over, the discs can also be used to slice produce.
I was making soup and needed some shredded carrots, so I decided to test out both discs to see which thickness I liked better. It was easy to load the disc onto the central spoke in the work bowl, and from there, I put the lid on and placed my peeled carrots into the narrower feed tube.
Like many modern food processors, this unit has two feed tube sizes to choose from, and the smaller option helps to keep skinny produce upright so you can shred every last bit of it. My only complaint is that the small pusher doesn't have any spikes on the end, so it doesn't grip the produce as well as it could.
I shredded one carrot with each disc, which only took a few seconds, and ultimately, I decided that I liked the thicker pieces a little better. However, I think the thin disc would be great for shredding cheese or even zucchini for zucchini bread.
Making guacamole
Finally, I had a few avocados on my counter that needed to be used up, so I decided to make guacamole with them. I used Cuisinart's Chunky Guacamole recipe, but I only had two avocados, so I halved all the ingredients. The first step was to mince up a garlic clove and half a jalapeno in the food processor, and to be honest, it didn't really work. The ingredients were just too small and got stuck under/on the chopping blade. I think this is one instance where the appliance's lower power levels fall flat. However, once I added in the onion pieces, the processor was able to chop everything up just fine.
Once those ingredients were uniform in size, I fed in pieces of avocado through the larger feed tube, as well as some lime juice. The guacamole was the perfect chunky consistency after just five or six pulses, though I did scrape down the sides of the bowl once to make sure everything was mixed together. I usually make guacamole by hand using a potato masher, but this might be my new go-to method – it was quick, easy, and efficient!
Cleaning and storage
All the pieces of the Cuisinart Core Custom Food Processor are top-rack dishwasher safe, so clean-up is extremely quick and hands-off. Personally, I hate hand-washing dishes, so this is a major plus in my book.
Once the components are clean, all the accessories—the blade, its protective cover, and the two slicing discs – stack together nicely and fit inside the work bowl for compact storage. This was one of my favorite features of this food processor, as many other models are cumbersome to store due to all their components.
Should you buy the Cuisinart Core Custom 10-Cup Food Processor?
The Cuisinart Core Custom 10-Cup Food Processor retails for around $180, which is fairly expensive for a food processor of that size, but we think this appliance is worth the splurge if you're going to use it regularly.
Details like the sealed work bowl, blade cover, compact storage, and light weight make this appliance easy and enjoyable to use, and it also comes in larger or smaller sizes to suit your needs. Plus, for those who have limited storage, the Core Custom collection is a great choice, as you can buy additional attachments to use on the same base.
About this review, and the reviewer
Camryn Rabideau is a freelance writer and product reviewer who has been testing small kitchen appliances (as well as other home goods) for several years. She's tested everything from toasters to oil infusion machines, and as an avid baker, she loves trying out any gadgets that promise to make her creations more delicious or easier to bake.
Camryn does her product testing from her small homestead in beautiful Rhode Island. When she's not tinkering around with the latest home gadgets, she spends her time tending to her animals, working in her garden, or crafting.
Sign up to the Homes & Gardens newsletter
Decor Ideas. Project Inspiration. Expert Advice. Delivered to your inbox.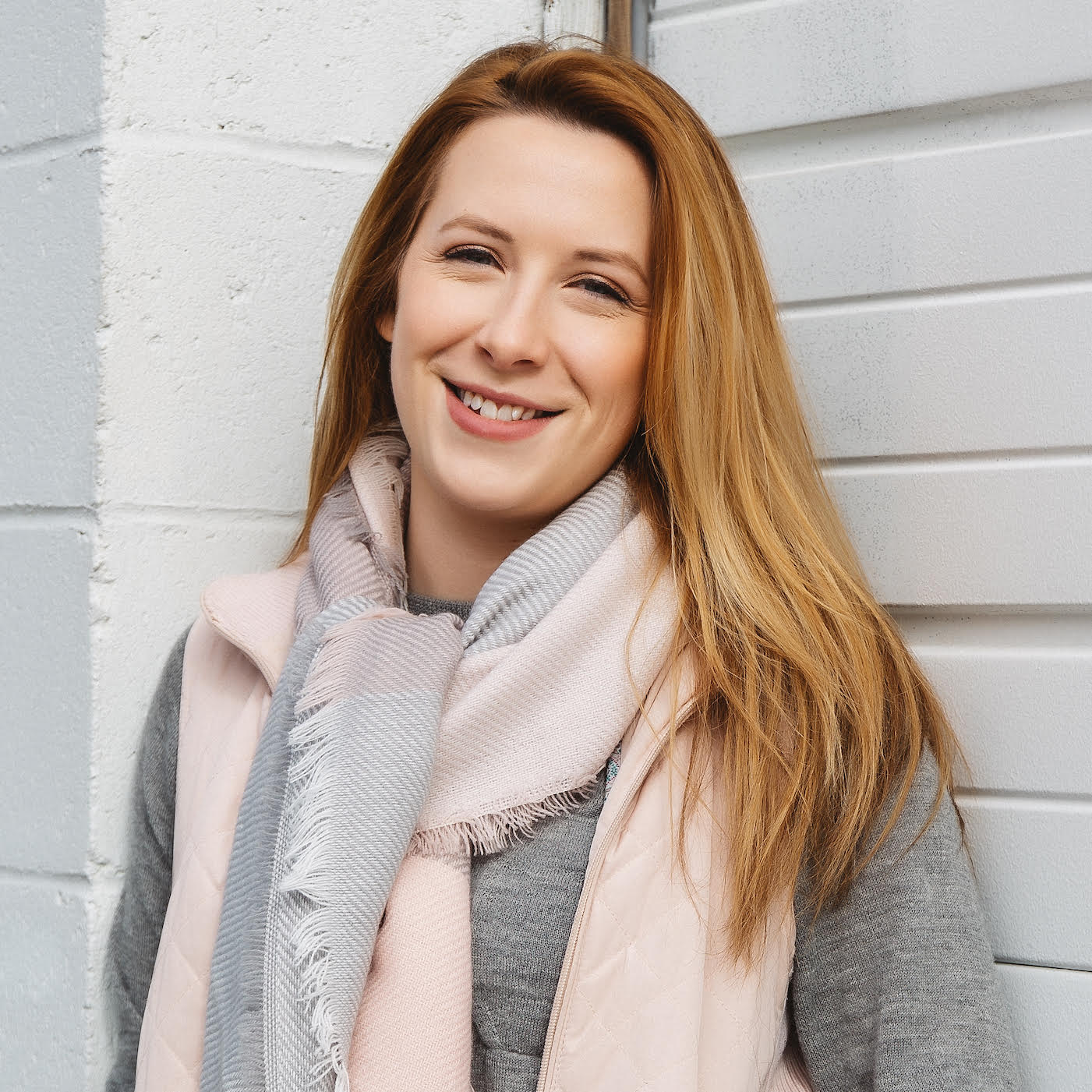 Contributing Reviews Editor
Camryn Rabideau is a writer and product reviewer specializing in home, kitchen, and pet products. In her five years as a product tester, she's tested hundreds of items first-hand, including many, many kitchen appliances for Homes & Gardens. Camryn does her product testing from her small homestead in beautiful Rhode Island.