Feeling festive? ABC Carpet & Home's luxurious Christmas decorations are full of seasonal spirit
There's no better time to start your Christmas collection than with ABC Carpet & Home's festive decorations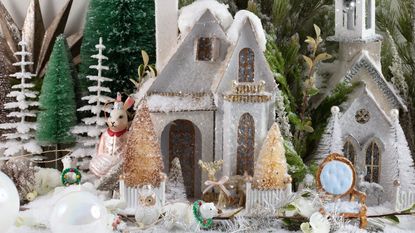 (Image credit: ABC Home & Carpet)
It's beginning to feel a little like Christmas. As it turns out, there are plenty of luxury retailers who feel the same. I've been looking at the best luxury Christmas decorations online and I love ABC Carpet & Home's luxury collection.
If, like me, you have your decorations up as soon as is socially acceptable, you'll have already started browsing the best Christmas decorations online. There are plenty of different options available, from cheap and cheerful to precious and premium. ABC Carpet & Home's decorations fit into the latter. They're pretty expensive, but I've found they have a range of adorable, classic and fun pieces, all of which would make the perfect gift to yourself or a special friend.
I've looked through all of what ABC has to offer and while I don't love everything, these are the best, most premium decorations available. Move quickly, because I have a feeling these will be popular.
Best food Christmas decorations
Christmas is undeniably full of food and there are lots of fun ornaments which reflect it. Some of these are less conventional Christmas foods which, nevertheless, have some character, humor, and trendiness imbued in their styles. Others are classic, glass, and divinely delicate.
Handmade from glass with a shimmer coating, this is the best way to bring Dance of the Sugar Plum Fairy to your home. It's delightfully detailed and ultra-elegant.
Another handmade, glass ornament, this shimmering pomegranate symbolizes abundance and bounty, in true holiday style. The gold finishes add some luxurious touches too.
Best animal Christmas decorations
The characters that come out around Christmas time are full of fun. Whether it's sparkly, wintery Christmas creatures or bright and fun animals which are trending online, these are brilliant for families with children in.
Best celebrity centric Christmas decorations
There are plenty of iconic characters involved in Christmas. These figures work all year round, so you can gift them now and enjoy them much longer than a single month.
Crated with female artisans in Kyrgyzstan, this felt Frida is crafted from natural fibers and eco-friendly resources. She'll add a festive, feminist touch to your tree.
For some 'positive vibrations' this felt, hand-embroidered figure of the most celebrated reggae star in history will add some fun to your home this Christmas.
Best traditonal Christmas decorations
Yet sometimes, there's nothing better than a classic around Christmas time. These timeless decorations will become heirlooms, passed through generations. They're crafted from glass and wool, so look premium too.
A classic glass ornament, which sparkles when it catches the light, this snowman is a timeless, friendly figure for embracing the festivities.
Iridescent and unique, this delicate take on a classic Christmas star is scattered with color and sparkles, perfect for pairing with fairy lights and tinsels.
This delicate take on a frosted acorns is probably the best value piece in the collection, because it's one of the cheaper options and you get two in one. They're perfect for pairing with fairy lights on the tree.
For around the home
If you want a few extras for around the tree, on the coffee table, or on the matel, these are beautiful additions to your home. They've got all the sparkle and fun of Christmas with the classic features that will mean you can use these time and time again.
A beautiful sculpture for this holiday season, this minature house is hand-painted in silver. It can be illuminated to enhance the sparkle from the beads, glitter, and mica.
A classic addition to any tree, these sparkly and vibrant baubles are threaded with tinsel to give some shimmer to your tree or mantle. They're a lovely gift for the holidays too.
FAQs
What is the most popular Christmas ornament?
Classic baubles tend to be popular, whether they're crafted from glass, plastic, metal or felt. They're simple to style on their own, but complement other ornaments excellently.
Should I buy luxury ornaments?
Yes, luxury ornaments will last for years and make an excellent gift if you're stuck on ideas for hosts.
Final thoughts
Ornaments are some of the best Christmas investments you can make. They'll last you a lifetime and each tells a story from the year in which you bought them, or who you gifted them too. If you need something to give to a host, these are luxury, loveable, and full of festive cheer.
Sign up to the Homes & Gardens newsletter
Decor Ideas. Project Inspiration. Expert Advice. Delivered to your inbox.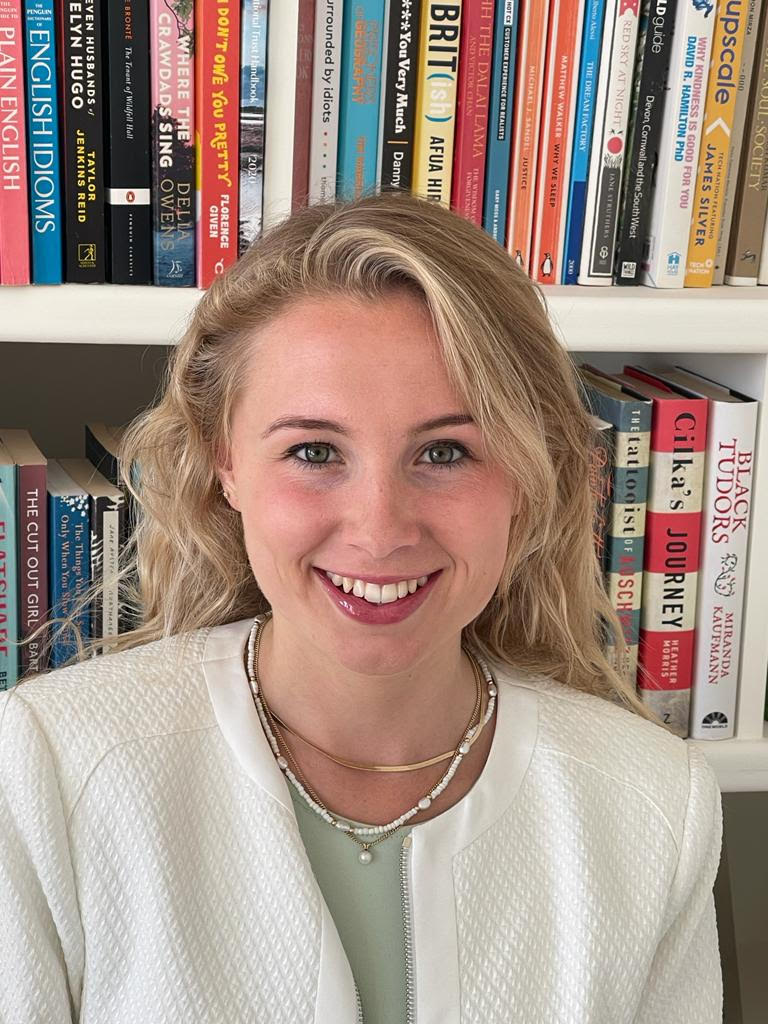 Laura is our eCommerce editor. As a fully qualified barista, she's our expert in all things coffee and has tested over thirty of the best coffee makers on the market. She has also interviewed Q-Graders and world-leading experts in the coffee industry, so has an intimate knowledge of all things coffee. Before joining Homes & Gardens, she studied English at Oxford University. Whilst studying, she trained as a master perfumer and worked in the luxury fragrance industry for five years. Her collection of home fragrance is extensive and she's met and interviewed five of the world's finest perfumers (also known as 'noses'). As a result of this expansive fragrance knowledge, she always puts quality and style over quantity and fads. Laura looks for products which have been designed simply and with thoughtful finishes.