Indulge with the Alicia Adams Alpaca Black Friday sale for the coziest throws ever
Buy two, get one free on select items, including throws, scarves, clothes and more, plus 10% savings sitewide at Alicia Adams Alpaca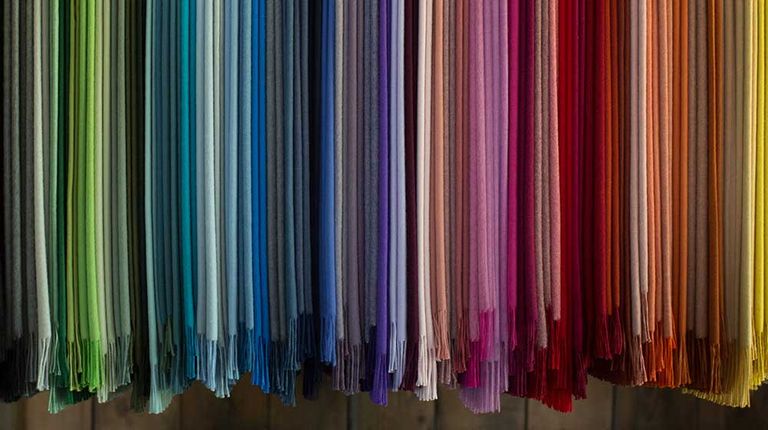 (Image credit: Alicia Adams Alpaca)
If you're after an extra special and cozy gift this year, we're eyeing the ultra-luxurious and responsibly sourced Alicia Adams Alpaca throw blankets that are part of the brand's Black Friday Sale (opens in new tab).
For a very limited time, when you buy two items, you can get a third free or take part in a 10% off sitewide savings, making it the perfect time to mix and match throw blankets for yourself or as an indulgent holiday gift for family members. After all, throw blankets are a holiday gifting favorite, made even more special when you choose to indulge loved ones with rich Alpaca wool.
Alpaca wool is some of the softest, and most luxurious wool available. It's softer than cashmere and serves as a natural thermostat by using microscopic air pockets to trap body heat in cooler temperatures and to release heat in warmer weather. Compared to cashmere, another textile favorite, Alpaca wool is sustainably sourced, easier on the environment, hypoallergenic, and less likely to pill.
Alpacas are also incredibly rare, with an estimate of only three million alpacas worldwide, with 90% of which are found in the southern regions of Peru.
The founder Alicia Adams and her husband own a herd of over 200 Suri alpacas at their family farm in New York's Hudson Valley. The farm is comprised of 80 acres of rolling meadows, dense woods, and beautiful ponds, where each year, the alpacas are shorn in a pain-free and ethical process, and the fibers are processed into yarns for homewares, accessories, and clothing.
So, if you seek luxury deals and gifts this year, an Alicia Adams Alpaca throw (opens in new tab) offers the perfect mix of cozy, sustainable, and deluxe, for the perfect home decor gift among the best Cyber Monday home deals.
Alicia Adams Alpaca throw sale picks
Alicia Adams Alpaca Field Blanket (opens in new tab)| Was $495, now $395
The timeless Field Blanket is available in 25 colors and offers a rustic touch when splayed across a bed or a sofa. This blanket is also heavier than traditional alpaca throws, comprised of 52% recycled alpaca, 33% recycled wool, and 15% cotton. It's finished off with distinctive whipstitching around the edges.
Jaclyn is an eCommerce editor at Future Home Interest, where she oversees sleep content including mattresses and bedding– in fact, she has passed our five-step certification process to become a verified customer advisor on mattresses. She regularly scouts out the best of the best for buying guides to help you fill your home with only the best. She joined the team in January 2021. She has previously worked with Apartment Therapy, The Kitchn, The Spruce, The Spruce Eats, and MyDomaine. When Jaclyn's not working, she loves browsing real estate listings, unwinding with a chilled glass of Rosé, and entertaining her Cavapoo puppy, Reese.