Bold ways to decorate your rental property that are landlord-approved
8 impactful ways to decorate your rental property that won't violate your landlord's rules or cost your deposit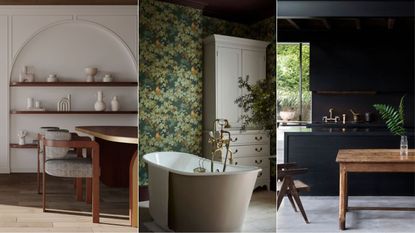 (Image credit: Caffee Latte / Little Greene / Michael Del Piero )
Decorating a rental space without violating the landlord's rules and regulations can be challenging, with most ideas making a small impact. But rented or owned, this is your space to make your own, and there are still plenty of bold and creative ways to add personality and style.
Rental properties are often relatively plain and unexciting, and while adding your furniture, lighting fixtures and plants may reinvigorate your space, it can still be tricky to make it feel like your own.
When you're looking for landlord-approved decor, the general rule is to find solutions that don't include permanent damage or changes, and that can easily be reverted back to the unit's original appearance. Our experts have recommended their top bold landlord-approved methods to decorate your rental property.
Bold ways to decorate your rental that are landlord approved
'Most rental agreements include standard clauses that limit the ability of tenants to make changes to the property unless it is returned to its previous state at the end,' says Jenny Kaoudakis, interior stylist at Seasons in Colour. However, this will often leave renters feeling restricted in what they can actually do to transform an otherwise dull-looking rental space.
Here are some luxury home design ideas to make a statement without breaching your tenancy agreement and risking losing your deposit.
Be sure to double-check your tenancy agreement before decorating.
1. Removeable wallpaper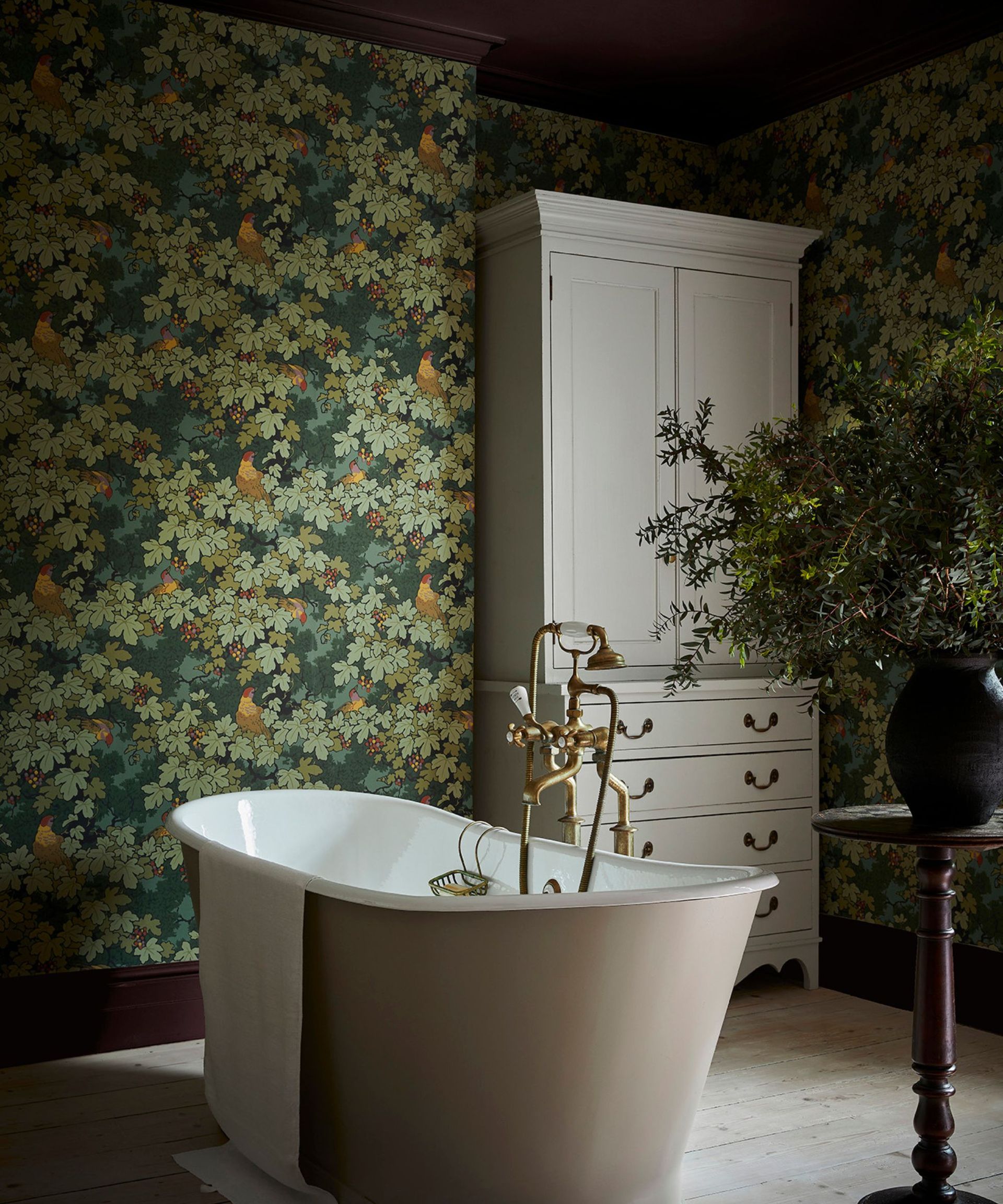 'Removable wallpaper is a low commitment and a simple trick to create a big impact without breaking the bank,' recommends Amber Dunford, style Director at Bed Bath & Beyond.
You can use removable or peel-and-stick wallpaper to create an accent wall or even cover an entire room or ceiling. You may even want to consider using patternless wallpapers as an alternative to painting walls (which is often not landlord-approved).
Amber Dunford advises, 'For larger spaces, I recommend a simple, natural option like grasscloth or tonal prints that are not overly busy. These options allow you to make smaller updates over time through art or textiles without being locked into a specific style or color.
'If you're feeling adventurous and aren't the type to change up your space often, I am starting to see more use of bold prints in wallpaper that include animals or sprawling biophilic scenes, bold geometric patterns or botanical prints.'
Since these are temporary options it may inspire you to take a risk with your wallpaper choice to add personality to your space. Interior stylist Jenny Kakoudakis suggests some bold ideas: 'Use peel-and-stick wallpaper to decorate behind your bed with an ethereal flower scene, a reading nook with a faux-bookcase theme or to add industrial vibes in your kitchen with a concrete look wall.
'Just make sure that the wall you want to use it on is smooth and has no textured surface.'
We've listed some of our favorite removable wallpapers to wallpaper a room, below.
Amber Dunford is the style director at Bed Bath & Beyond and a design psychologist.
2. Lighting
Lighting can be transformational in a rental property, not only for creating ambiance and helping you to see what you're doing, but the lights themselves can be stylish options that draw the eye.
'Invest in stylish floor lamps, pendant lights, or wall sconces that don't require hardwiring,' suggests Cyble Rizwan at Persimmon Design. 'These lighting fixtures can instantly elevate your space and provide a bold design statement. When you move, simply unplug and take them with you.'
Amber Dunford says, 'Think about using untapped vertical space by introducing sconce or pendant lights. Since you likely won't be able to hardwire pendant lighting into your rental, look for a plug-in option that can easily hang off a decorative hook from the ceiling. You can wrap your cord in fabric, rope, decorative cord cover or chain and then swag it from a second hook for a bit of drama.
'Lighting is key to making a small space feel bigger, as it bounces a nice glow around your space and softens corners. Dropping a beautiful pendant over a desk or seating area will create a soft glow in your space and help define these areas, immediately helping it feel less like a rental and more like home.'
Amazon has a range of beautiful plug-in pendant lights, including this dimmable bamboo pendant light. We also love these battery-powered wall sconces, at Amazon, for adding some glamorous gold and a cozy glow.
3. Wooden panels
'Wood or acoustic panels can help you create a 3D effect in any space and can add warmth to a room,' says Jenny Kakoudakis. 'They can be cut to your desired dimensions but usually require liquid adhesive to install on the wall.
'An alternative to this is self-adhesive double-sided tape which can adhere to both the panel and the wall.'
You can find SLATPANEL wooden wall panels at Amazon.
4. Temporary room dividers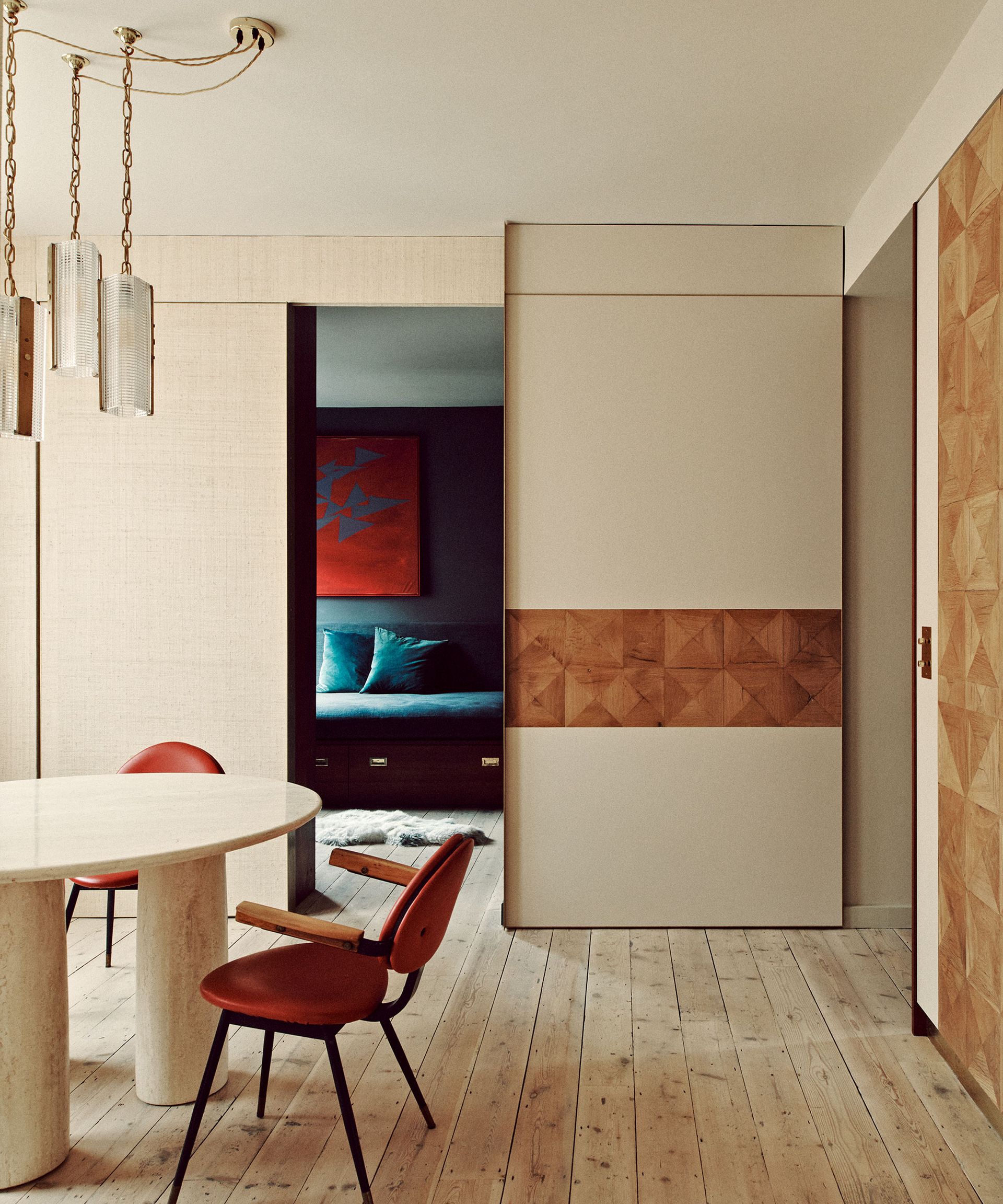 Consider adding temporary room dividers or screens to create defined spaces within an open floor plan, or to create zones within other rooms. These stylish additions can add an interesting visual element to your space, adding color, pattern and texture to your space.
You can find dividers that suit your existing decor or those that accommodate your needs. For example, you may want to invest in multifunctional dividers such as living room dividers with shelving units, or those with glass windows to allow light to travel through the separate spaces.
5. Stick-and-peel tiles
Stick-and-peel tiles are an excellent non-permanent way to improve your home for less than $100 and are the ideal choice for updating a rental's kitchen or bathroom backsplash.
'Stick-and-peel tiles are available in a wide range of various styles, from subway tiles to intricate mosaic patterns,' says Cyble Rizwan. These tiles are easy to apply, durable, easy to clean, and can be removed without leaving a residue, making it a hassle-free way to add a splash of color and texture to your rental property.
6. Command strip gallery walls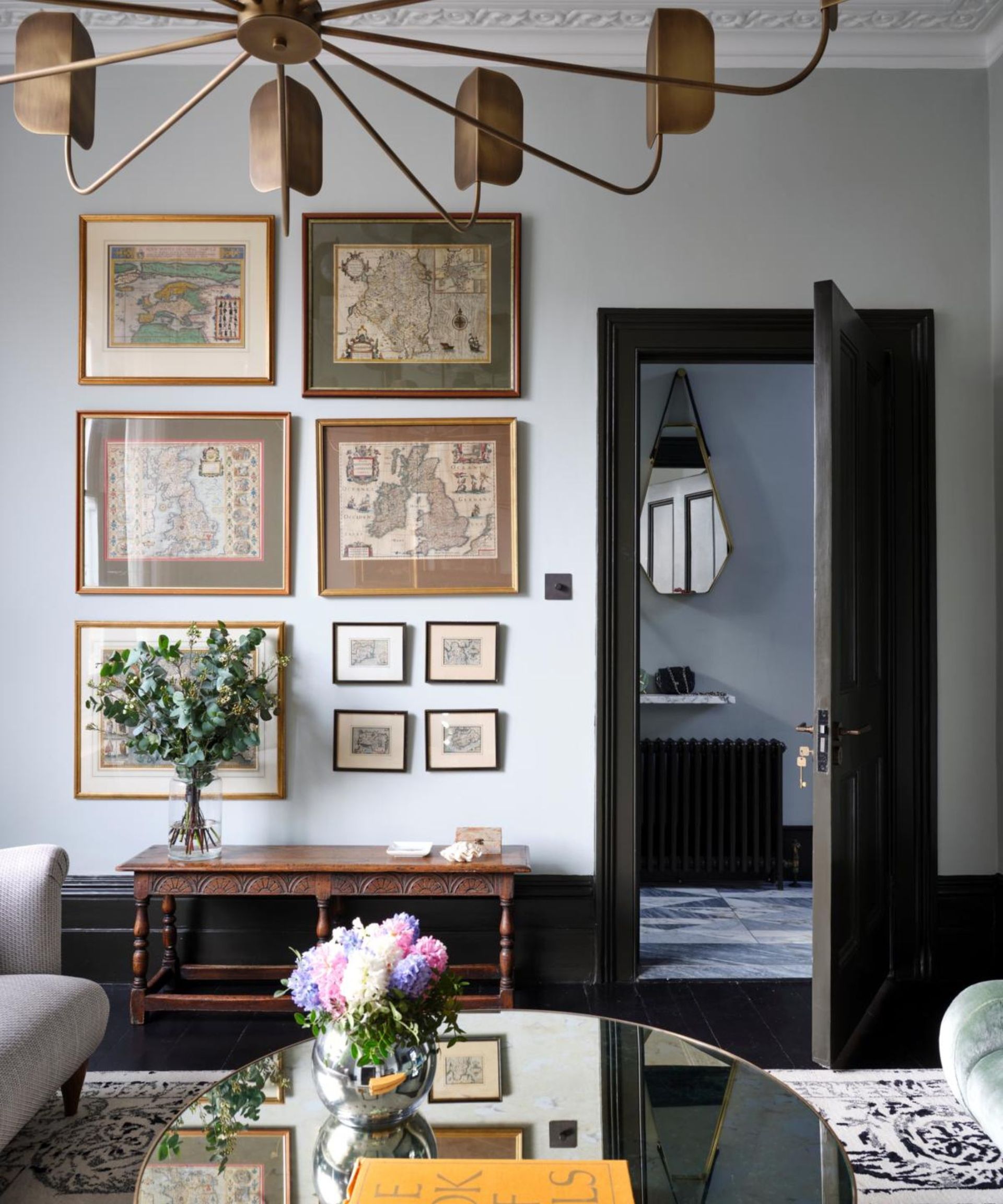 'Gallery walls have become a prominent interior design trend in recent years, gaining popularity for their ability to add a personalized and visually appealing touch to homes and spaces,' says Jenny Kaoudakis.

'Importantly, you can create your arrangement without a single nail, using command sticker strips that can easily be removed at the end of your tenancy. You can also use washi tape to 'frame' pictures on the wall as an alternative to using frames.'
You can find command strips at Amazon.
7. Contact paper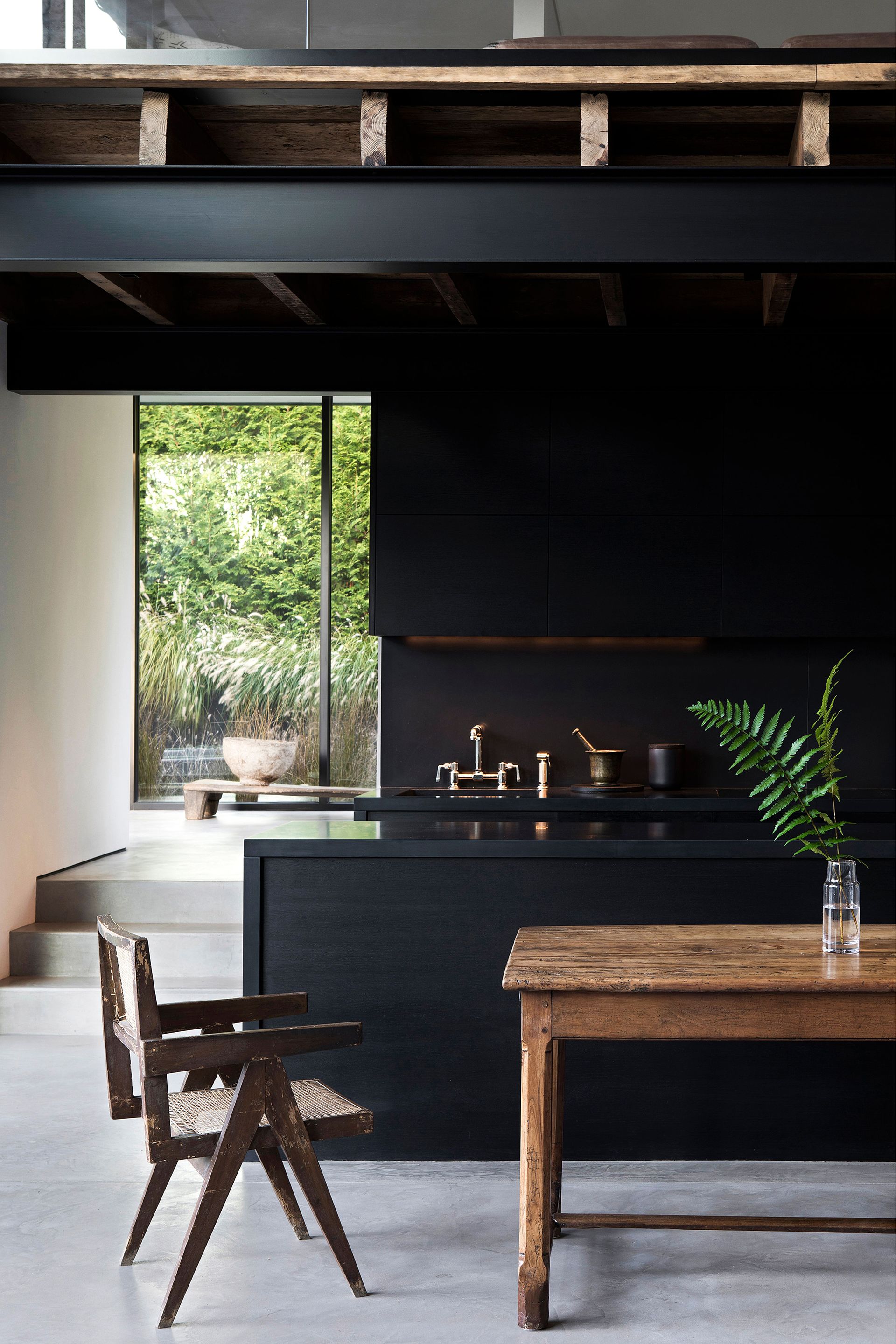 Another affordable decor idea for decorating your rental that is similar to removable wallpaper is contact paper.
'Most people associate contact paper with lining shelves, but it has evolved into a versatile tool for rental customization,' says Ritika Asrani, owner of St Maarten Real Estate. 'From covering up outdated or lackluster countertops to giving a fresh look to cabinets, contact paper is a reversible miracle.
'There are patterns that mimic marble, wood, and even trendy cement tiles. It's an underrated solution for tenants who crave a temporary but impactful change in their living space.'
We recommend this Abyssaly black wood peel-and-stick paper, or this glossy marble granite contact paper, from Amazon.
8. Hardware
'Switching out the hardware on cabinets or a dresser is a quick win when looking to personalize your space,' recommends Amber Dunford. 'This easy swap can immediately help to update your existing furniture or improve your bathroom, kitchen and living areas.
'I love adding a little extra "jewelry" to a space through aged brass cabinet pulls, embellishing the bathroom by upgrading to a decorative shower rod and hooks, or updating utilitarian elements like a coat rack to something that feels more elevated and intentional. The best part about these upgrades is the fact that you can take them with you into your next home.'
How can I decorate walls in a rental?
'Adding art in a large size can make a bold statement. A modern tapestry can be hung using push pins or command strips, so you don't have to worry about damaging the walls,' says Sara Abate at Ambience Design Group.
'Wall decals are another nice way to personalize the space with a feature wall without having to use something more permanent like wallpaper.'
Cork board tiles, at Amazon, are another option as these can be peeled off – they're ideal for home offices or for making a gallery wall that you can easily switch up.
---
'The key to decorating a rental is creativity and flexibility. Look for solutions that allow you to express your personal style. And always keep any original fixtures or elements you replace to ensure you can revert the rental back to its original state when moving out,' advises Lorraine Thompson, a home and garden expert and founder of Best Florist Review.
One final tip is to use bold and colorful bedding to transform your bedroom. Duvet covers, sheets, and pillowcases are easy to replace and can make a big impact.
Sign up to the Homes & Gardens newsletter
Decor Ideas. Project Inspiration. Expert Advice. Delivered to your inbox.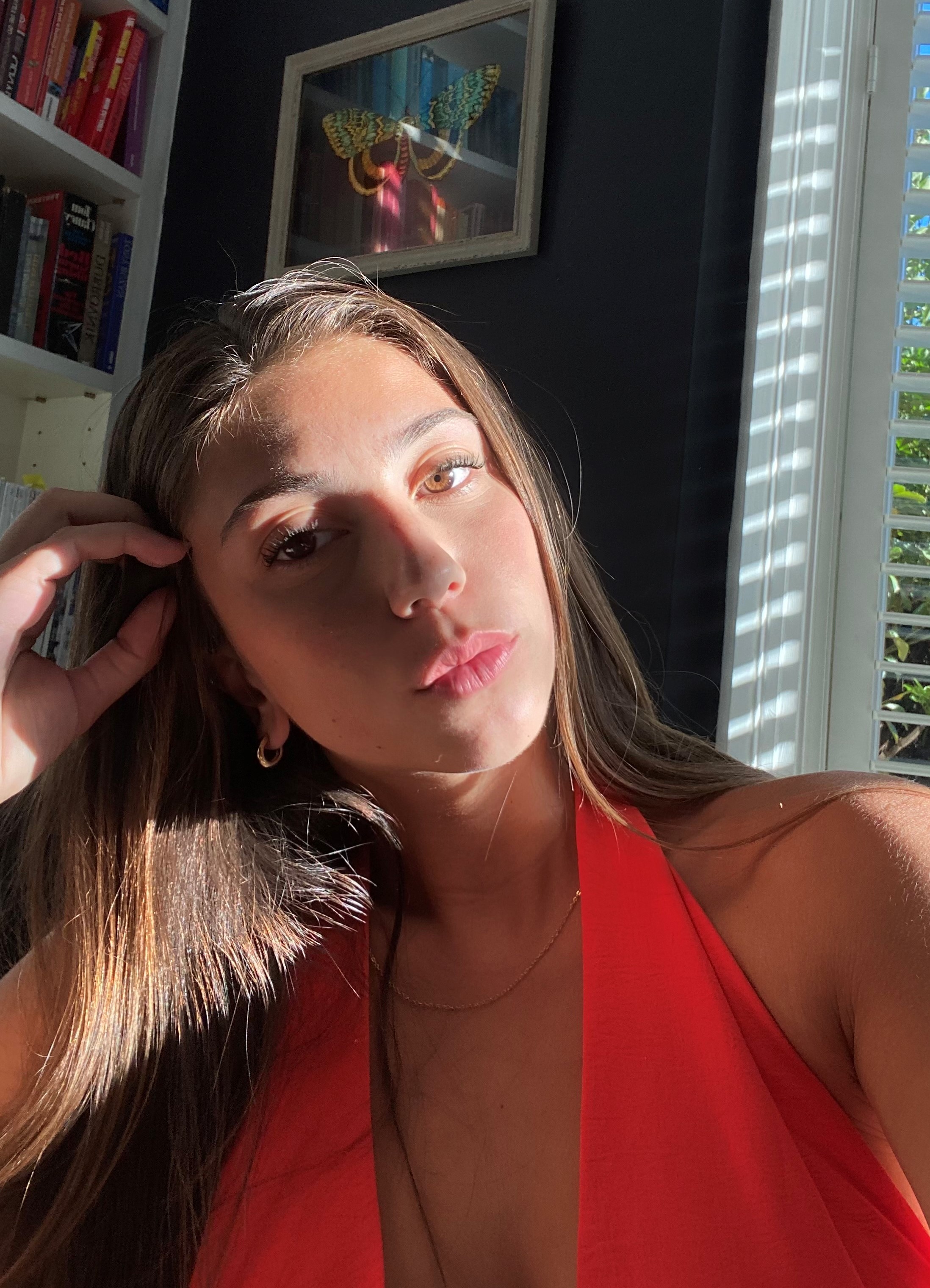 Lola Houlton is a news writer for Homes & Gardens. She has been writing content for Future PLC for the past five years, in particular Homes & Gardens, Real Homes and GardeningEtc. She writes on a broad range of subjects, including recipe articles, reviewing products, writing 'how to' and 'when to' articles. Lola now writes about everything from organization through to house plants. Lola is a graduate student, who completed her degree in Psychology at the University of Sussex. She has also spent some time working at the BBC.