Things you can do to improve your bathroom for under $100
Affordable bathroom upgrades have never looked so luxe than with these 8 bathroom improvement ideas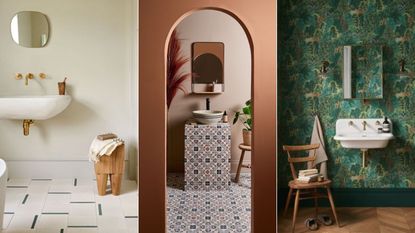 (Image credit: Future PLC / Ca'Pietra London Basin Company / Graham & Brown)
When thinking of how to improve a bathroom, what often comes to mind are costly shower, vanity or tile upgrades which require quite a bit of saving. But transforming your bathroom can actually be simpler and more affordable than you may expect, if you know what to do.
As well as some low-cost ideas that can drastically improve the appeal and atmosphere in your bathroom, implementing small but effective changes that cost under $100 can breathe new life into your bathroom.
Finding inexpensive bathroom upgrades when decorating on a budget doesn't have to come at the cost of looking cheap – these expert-approved bathroom improvements can still look expensive, but all for under $100.
Things you can do to improve your bathroom for under $100
When designing a bathroom or planning a low key remodel on an interior design budget, first consider the atmosphere you are trying to create and which stylistic elements can most impactfully bring this about, whether this is with statement wallpaper or paint, or smaller embellishments such as accessories, plants and hardware.
An easy way to improve a space without spending much is by tying different elements together, by their material, color, or texture, to create a space that looks cohesive and purposeful.
1. Accessorize thoughtfully
Accessories in a bathroom are perhaps the most valuable tool for elevating the overall look of this space. Not only can you easily stick to your budget by investing in a number of smaller items, but it's also a great way to exert your personal style in this space. Opt for a few statement items that can draw the eye and connect different areas of your bathroom.
'Accessories can make or break a design,' agrees Aleks Grigoriev, interior designer and co-founder of Priority Home Buyers. 'Invest in matching towel sets, a stylish soap dispenser, and coordinating shower curtains.'
You can use decorative trays or bowls to organize your toiletries, and baskets for larger items such as towels or toilet paper. If you have shelves or open cabinets in your bathroom, you can organize an aesthetic display on them with various accessories.
Mariya Snisar, head of interior Design at Renowell says, 'Upgrading your shower curtain is a simple yet effective way to breathe new life into your bathroom. Look for a curtain that aligns with your aesthetic vision, whether it's a design that adds personality or a solid color that harmonizes with your existing decor. Consider the interplay of textures and patterns to create a focal point in the room.'
With any decoration you add to your bathroom, consider how it works with other items.
2. Paint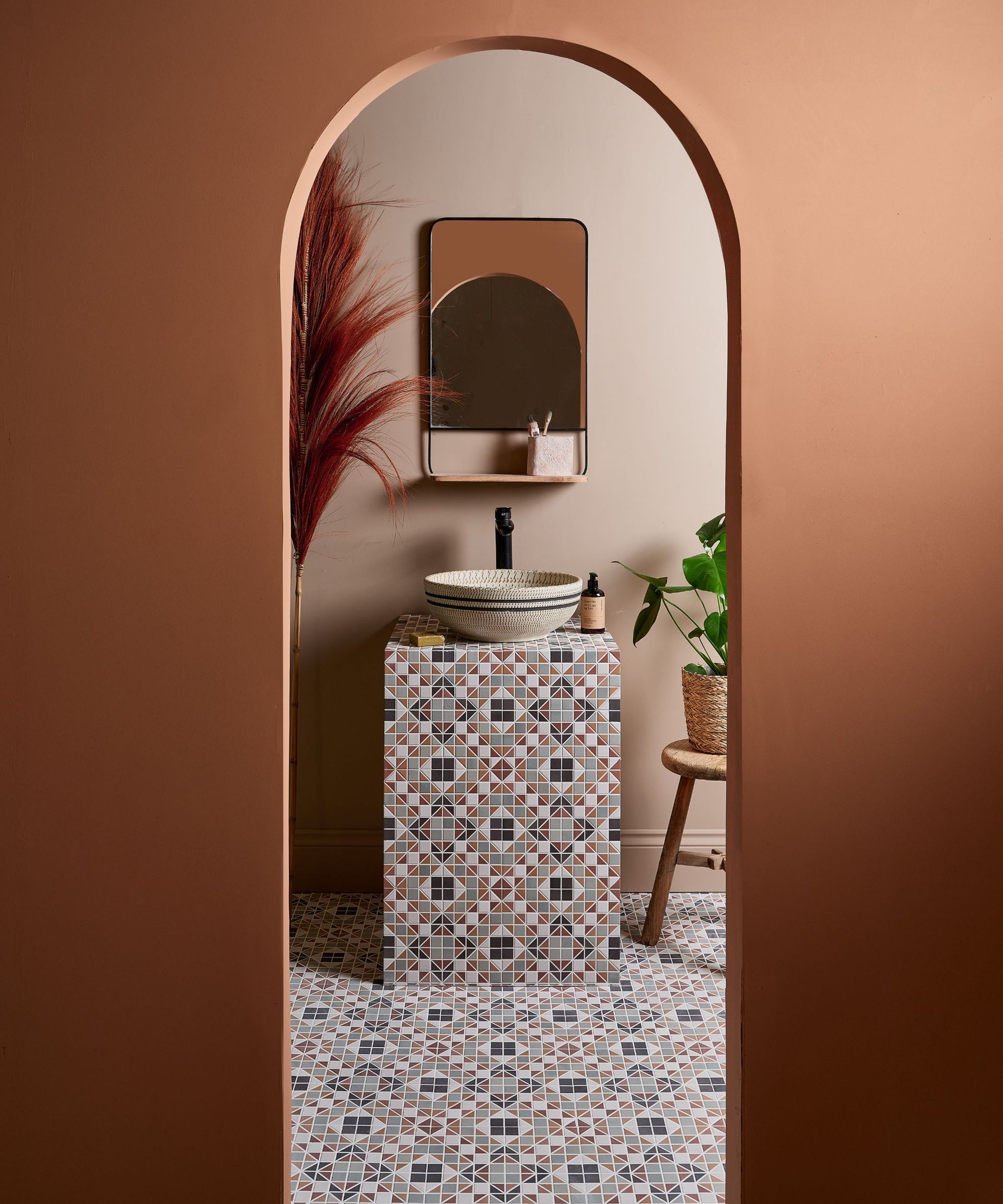 Painting your bathroom is a simple way to transform it, whether you refresh existing paint, paint an accent wall or revamp smaller features to make them feel new. This is an easy option that can be changed at a later date as color and bathroom trends change along with your preferences, without costing much.
'A fresh coat of color adds life and character to your bathroom. It instantly makes the bathroom look bigger without having to incur a heavy price tag', says Mariya Snisar. 'If you're into your present bathroom color, you could refresh the same one to help cover up years and years of wear and grime.'
For those looking for a change, Aleks Grigoriev advises: 'Choose a light and neutral color to make the space feel brighter and more open. Or, if you're feeling bold, consider a darker color for a more dramatic effect. Just make sure to properly prep the walls and use quality paint for long-lasting results. This simple and affordable update can completely transform the look of your bathroom.'
You could also consider painting smaller features in your bathroom, especially if you want to minimize the amount of paint you are using. This can still be equally as effective.
Grazzie Wilson, head of Creative at Ca' Pietra says: 'You'll be amazed at how different your bathroom can look by painting your bathroom door and skirting boards in a different color to the rest of the room.
'Even choosing a different shade of the same color can make your bathroom feel refreshed and can tidy up any marks and scuffs that might have happened. Or contrast colors, such as pink walls – which is very on trend – with green.
'It is also a quick and easy job to do that doesn't require anything but the most basic of DIY skills. '
If you have an old mirror, consider giving it a fresh look by painting its frame. You could also make outdated cabinets feel more modern by painting them with neutral colors for a clean look, or choose bright and bold colors to turn it into a statement piece.
3. Decorate with peel-and-stick options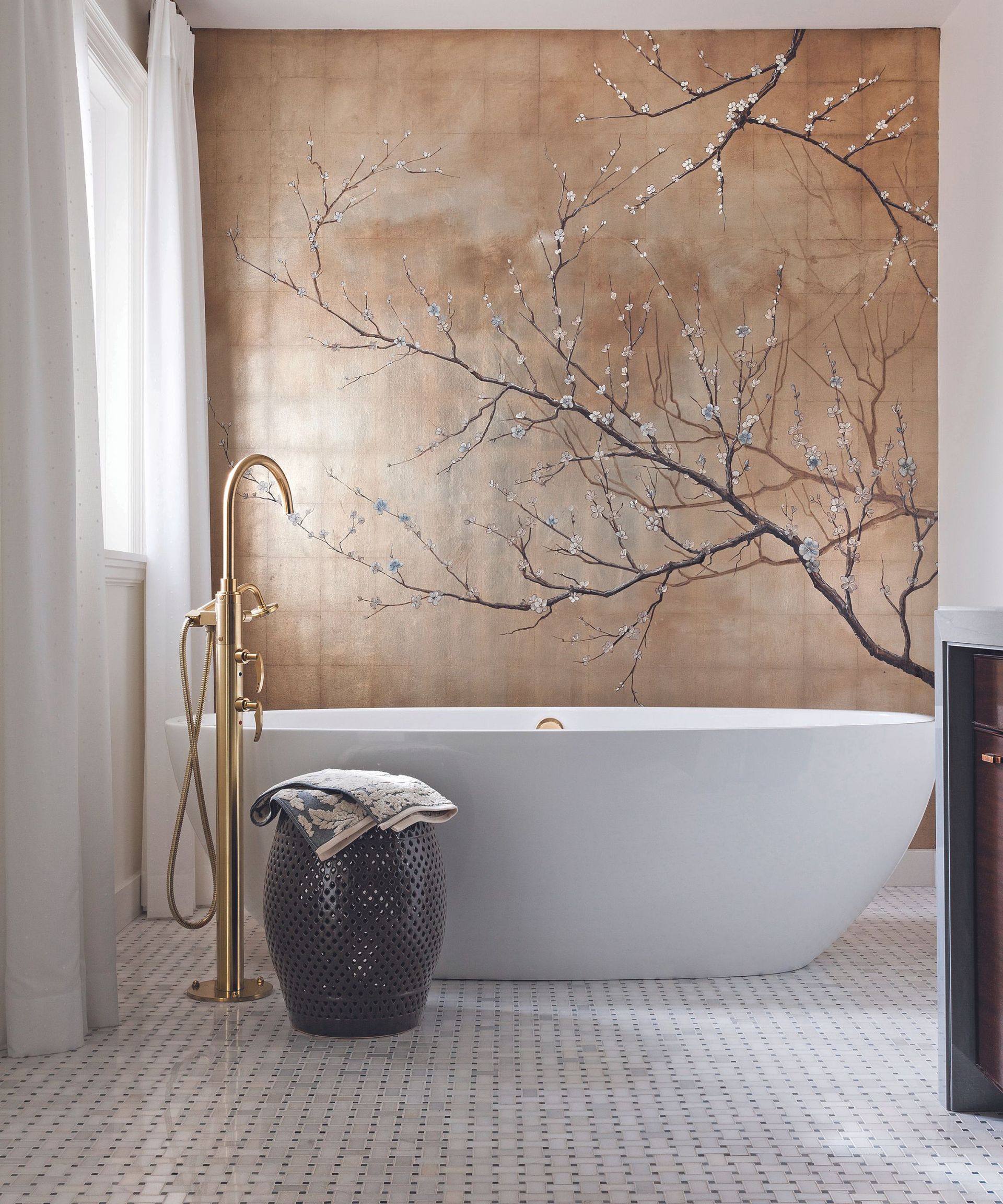 Another low-cost way way to transform walls and cabinetry is to find some peel-and-stick bathroom wall tiles or wallpaper that suit your bathroom aesthetics.
If you don't want a plain painted wall behind the sink, you could add a backsplash or accent wallpaper to create unique statement wall. Choose textiles or colors that complement your existing decor. By coordinating these element you can achieve a stylish and cohesive look, revitalizing your bathroom.
'A quick and easy way to update your bathroom is to choose new tiles for a splashback above your sink area,' advises Grazzie Wilson. 'We recommend tiling for a small splashback be at least 10cm high to protect the wall from moisture and splashes, but it is a much cheaper way of refreshing your bathroom than having to retile the whole space.'
Removeable bathroom wallpapers can be used for more than just an accent wall. They can also be a great way to make drawers or the back of shelves or cabinets more interesting, and can be used to tie different areas of your bathroom together, introducing texture and pattern to your bathroom.
4. Update hardware
'Swapping out old or mismatched cabinet knobs, drawer pulls, or faucet
handles with new ones can refresh the look of your bathroom', recommends Rich Mullins, interior expert and owner of H2O plumbing. 'You can often find stylish and affordable options for less than $100.'
Find options that match the colors and style of your bathroom, for instance by sourcing beautiful antique brass options for a rustic, farmhouse style bathroom, and sleeker options for modern bathrooms.
5. Regrouting
'If your bathroom tiles have seen better days, regrouting them can give them a fresh look. A small bag of grout can cost around $10 to $15.' recommends Joseph Melara, interior design expert and owner of Residential Brokers. Refreshing the grout and caulk in your bathroom to give it a cleaner appearance, making your bathroom tiles more impactful.
6. Add greenery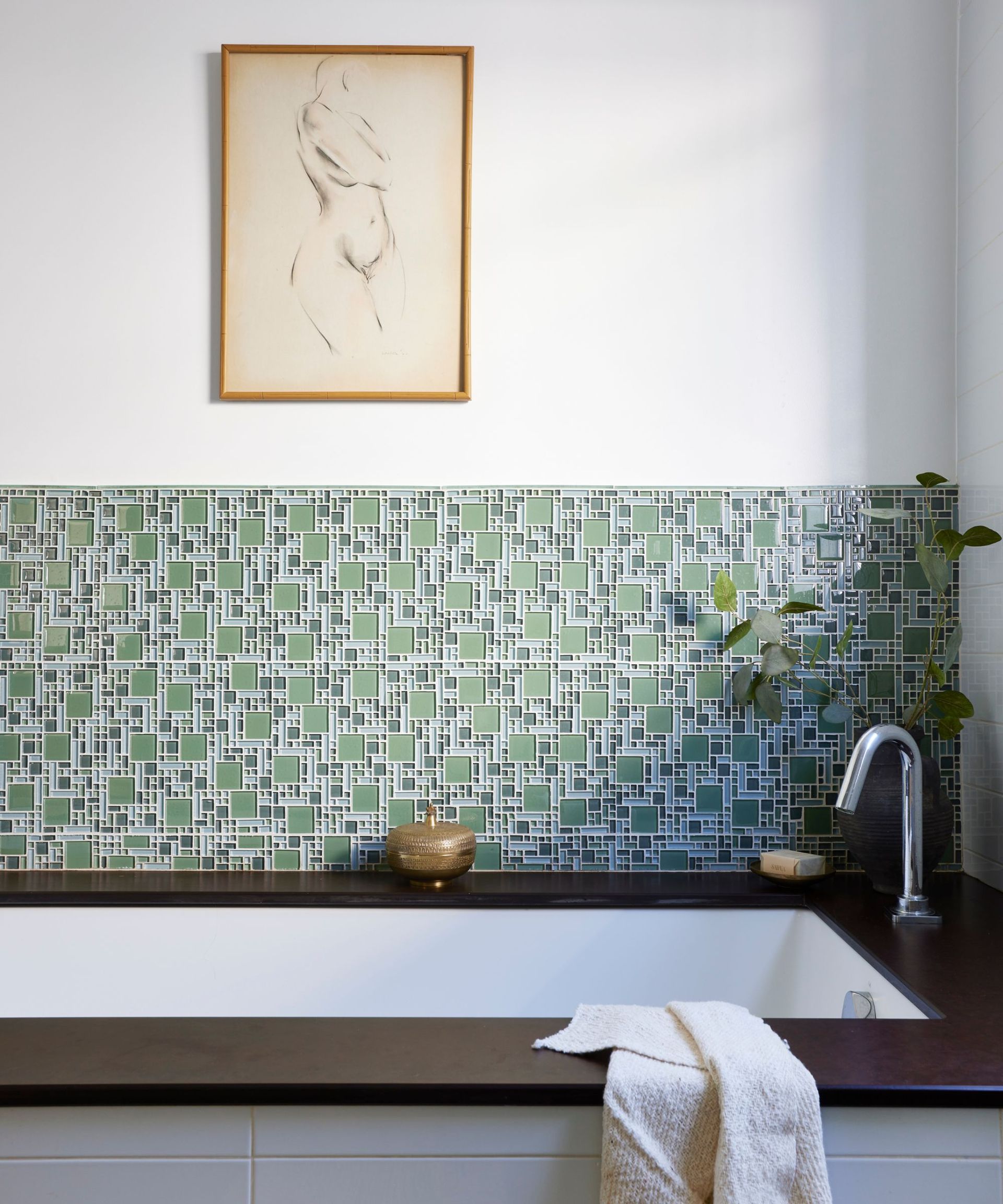 'Plants can breathe life into any room, including your bathroom,' says Aleks Grigoriev. 'For under $100, you can easily pick up a few potted plants or succulents to place on shelves or windowsills. Not only do they add a touch of freshness, but they also improve air quality.'
The best bathroom plants are those that are low-maintenance, high-humidity plants, such as aloe vera, snake plants, spider plants or ferns.
You can find alove vera plants at Amazon, snake plants at Walmart, and spider plants at Amazon.
Additionally, consider incorporating natural elements such as bamboo or wicker accessories and pots to create a fresh and organic atmosphere.
7. Organize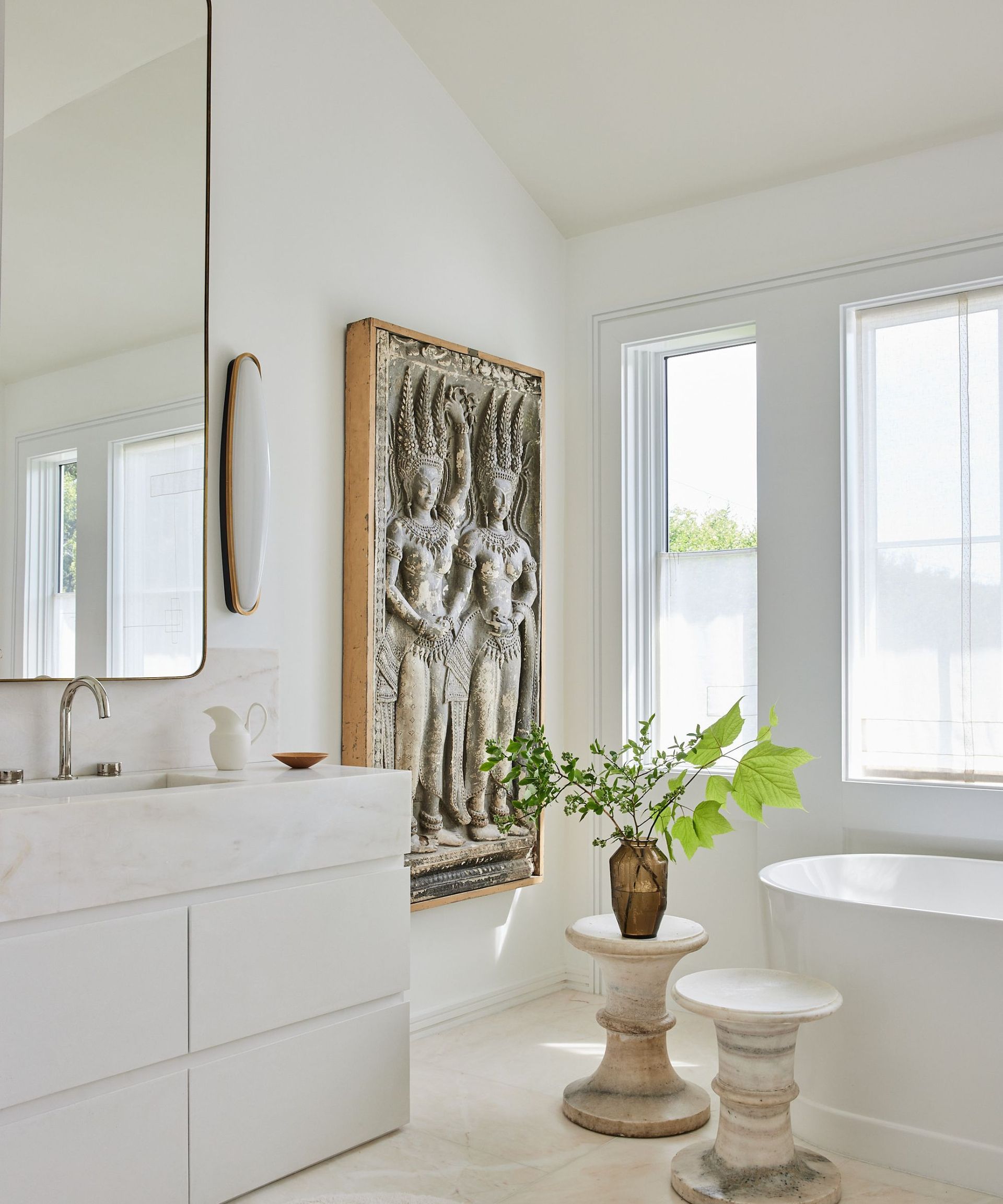 Unsurprisingly, one of the most effective ways to improve your bathroom is to declutter and organize it. Keeping bathroom countertops clear and decluttering shelves will create a more calming and spacious atmosphere.
'Remove items that are no longer needed or used and find a dedicated place for those that remain,' says Rich Mullins. 'A clutter-free space instantly feels more inviting.'
'To maximize storage in your bathroom, consider installing stylish baskets and bins for a clutter-free look,' advises Mariya Snisar. 'Floating shelves optimize vertical space, providing storage for towels and accessories.
'Drawer organizers keep smaller items like makeup and grooming supplies in check. Over-the-door hooks or racks are great for hanging robes and towels.
'Clear containers offer easy access to frequently used toiletries, while towel bars add both functionality and style. Stackable storage units are ideal for compact bathrooms with limited counter space.'
These practical additions can be found for under $100 and can significantly improve your bathroom's functionality.