7 things you can do to improve your home for less than $100 each
Just because you're sticking to a budget doesn't mean your home upgrades can't be impactful and look expensive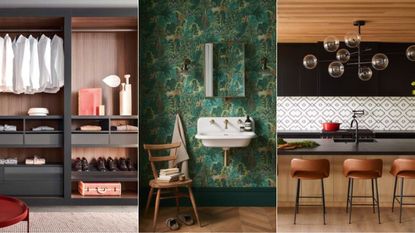 (Image credit: Graham & Brown / Go Modern Furniture / Brandon Architects / David Tsay)
Transforming your home doesn't need to mean installing pricy upgrades, in fact there are some great things you can do to improve your home for less than $100.
Whether you're a savvy decorator on a tight interior design budget, or just want some cost-effective ways to spruce up your home, these ideas can be a great way to freshen up your space and add value to your home.
Our experts have recommended their seven favorite ideas and DIY tricks that prove you can elevate your home without breaking the bank
How to improve your home for less than $100
'We tend to think that home improvements will be an expense you have to save up or perhaps get a loan for, but there are a number of things you can do yourself to inject newfound energy into your home,' says Suzanne Butler, Feng Shui and Manifestation Expert from Harmonising Energies Feng Shui.
1. Peel and stick wallpaper
'Adding an accent wall with peel-and-stick wallpaper is an easy way to upgrade your space without having to spend much or use wet paint,' advises Jade Lafleche, Interior Design Consultant at CLV Group.
'The paper is extremely versatile, so you can cut and shape it to different surfaces. For example, if you have stairs, you can stick the paper to the riser to add a fun pop of color, or use it to upgrade an old cabinet.'
You can find a whole range of stick-and-peel wallpapers at Wayfair.
2. Upgrade lights
Upgrading lighting fixtures can be the ideal way to decorate on a budget. 'Swapping out outdated light fixtures for stylish, energy-efficient options can instantly modernize your home,' suggests Angela Rubin, owner of Hellamaid. 'Many affordable lighting options are available for under $100, and you can also consider energy-efficient LED bulbs to save on long-term utility costs.'
A particularly striking lighting upgrade that can make a space look more expensive is adhesive motion sensor lights.
'These are a great addition to closets, under counters and cabinets, and even to the exterior of your rental. They are easy to install and remove and provide extra ambiance or even safety lighting when needed,' says Jade Lafleche.
We recommend Warbrobe Lights Motion Sensor from Amazon.
Hellamaid is an award-winning cleaning company in Canada that has been featured on multiple global media brands.
3. Repaint crown moldings
'An easy update that can make a world of difference is upgrading the trim around doorways and any crown molding in the home,' recommends interior designer, Jade Lafleche. 'If you want to make a big change, opt for a slightly brighter or darker neutral shade than what your home is currently sporting. Be sure to use paint tape when applying it for precision lines that will make the upgrade appear professionally done. '
Know when to remove painter's tape for a smudge-free finish.
4. Self adhesive tiles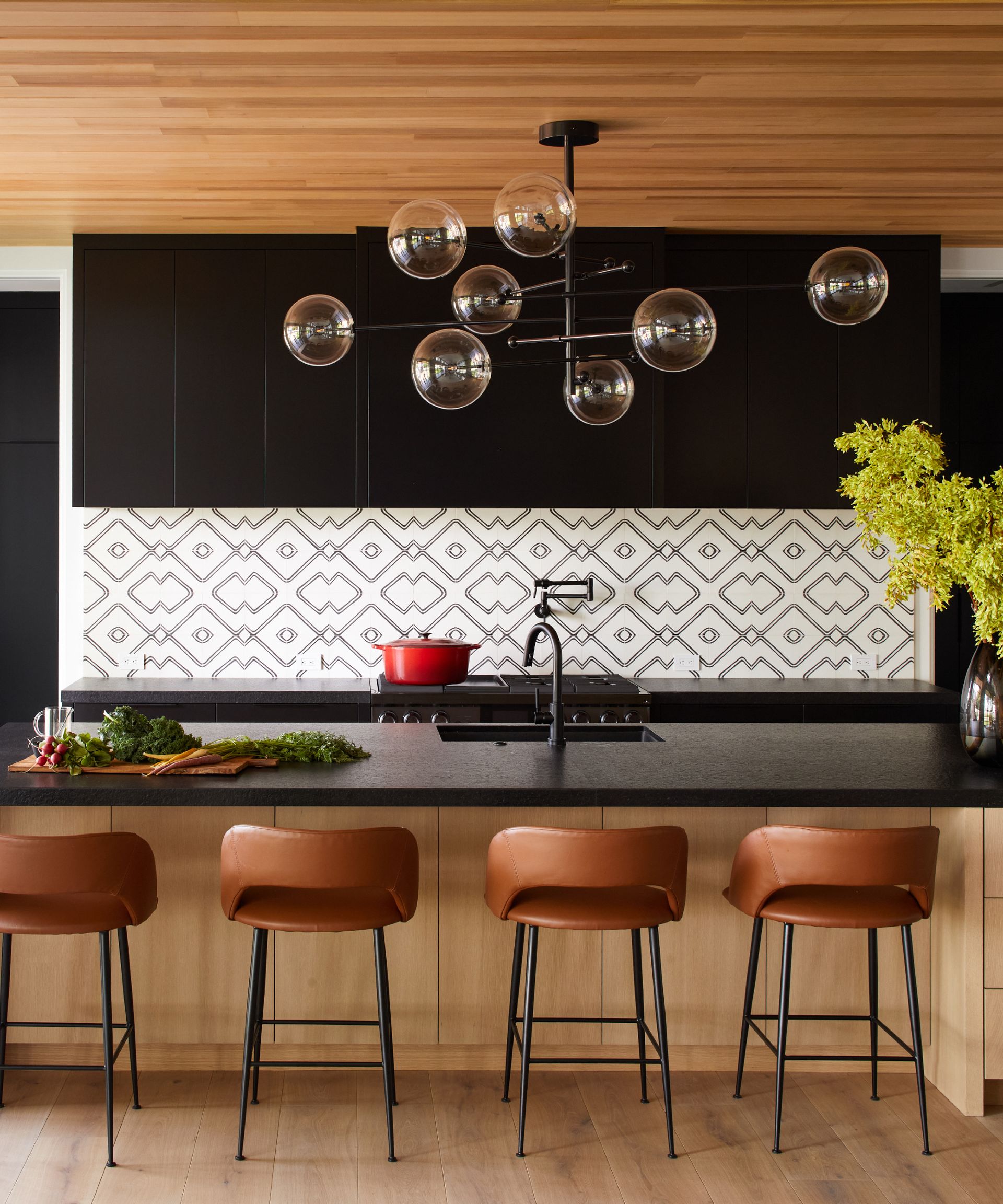 Ritika Asrani, owner of Century21 St Maarten Real Estate advises, 'When looking to improve your home on a budget, consider self-adhesive tiles for a quick and cost-effective transformation. These peel-and-stick tiles are available in various colors and patterns, making them a versatile choice for updating kitchen backsplashes, and bathroom walls, or even creating a unique floor design. With proper installation, they can provide a high-end look without the high-end price tag.'
A mosaic backsplash is a great way to add texture, color, and pattern to your bathroom. You can create a stunning mosaic using old tiles, pieces of glass, or ceramic, ideal for making your bathroom look expensive.
This is another ideal low-cost and easy-to-install option that can be especially great for temporary upgrades, say while you are deciding on a more permanent upgrade or for rentals.
To save from that extra fee of hiring a professional to install your stick-and-peel tiles, you can check out our guide for how to install a backsplash.
5. Accessorize
'Accessorizing is an art in itself. Invest in decorative pillows, throws, or inexpensive artwork to inject color and style into your space,' recommends Rich Mullins, interior design expert and founder of H2O plumbing.
'Mixing and matching textures and patterns can give a room a curated, designer look
without breaking the bank. Don't underestimate the power of well-placed accessories to tie the room together.'
Invest in simple living room ideas to create carefully curated focal points to transform your spaces such as coffee table decor, mantle place decor, or cushion ideas.
Les Ottomans Pillow Cover
$130.00
Add some fall colors to your living room seating with these throw pillows with fall motifs.
Classic Cotton Velvet Pillow Cover
$39 - $89
Add some color to your living room with these classic velvet pillow covers.
6. Paint an accent wall
'A fresh coat of paint can significantly transform a room. Consider painting an accent wall in a trendy color to breathe new life into your space. Not only is it cost-effective, but it also allows for easy changes if you fancy a new look down the line,' explains Roman Smolevskiy, owner of A+ Construction & Remodeling.
'A fresh coat of paint can breathe new life into any room in your home. Whether you prefer a vibrant hue, a neutral tone, or a simple refresh, painting is a cost-effective way to achieve your desired look,' says Daniel Vivanco, owner of Ace of Maids.
Painting an accent wall is the ideal attention-grabbing element for a budget bedroom makeover or living space upgrade.
'A gallon of paint typically ranges from $20 to $50,' continues Daniel Vivanco, 'and with some brushes and rollers, you can start transforming your walls. Opt for colors that complement your existing decor and style to add a personal touch.'
7. Revamp your front door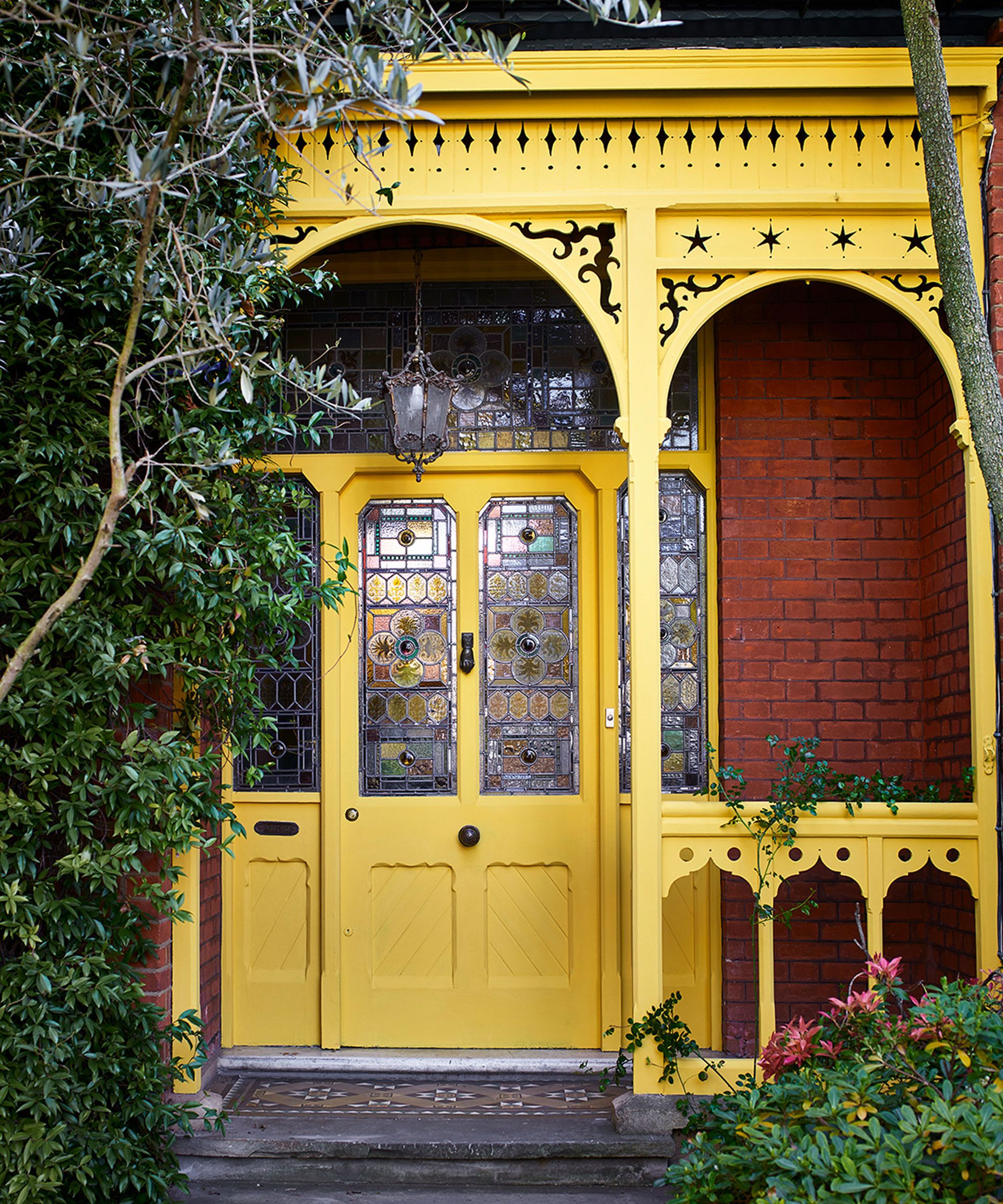 'A fresh coat of paint for your front door or new house numbers and a stylish welcome mat can give your home's exterior a welcoming boost,' says Prerna Jain, owner of Ministry of Cleaning
'One of the simplest things you can do to make sure that your home makes a great first impression is to make sure that your home's address numbers are clearly visible and elegant,' adds Nick Valentino, at Bellhop. 'To elevate the look and convenience of this upgrade further, invest in a spotlight to highlight your front door numbers at night.'
We recommend these sleek Modern Farmhouse House Numbers from Pottery Barn.
How to elevate your kitchen for less than $100?
To elevate your kitchen for less than $100, Prerna Jain, the owner of Ministry Of Cleaning suggests creating a mini herb garden. 'Start a small herb garden on your windowsill or balcony. Purchase pots, potting soil, and a selection of herb plants. Not only will this improve your living space, but you'll also have fresh herbs for cooking.'
---
However you see best to upgrade your home, consider how each decoration and idea will have the biggest impact and how it will integrate with your home's existing decor. This may mean choosing your accent wall color or backsplash tile that ties together certain color or texture themes in a room or choosing throw pillows and table decor that enhance a rustic or modern theme in your living space.
Sign up to the Homes & Gardens newsletter
Decor Ideas. Project Inspiration. Expert Advice. Delivered to your inbox.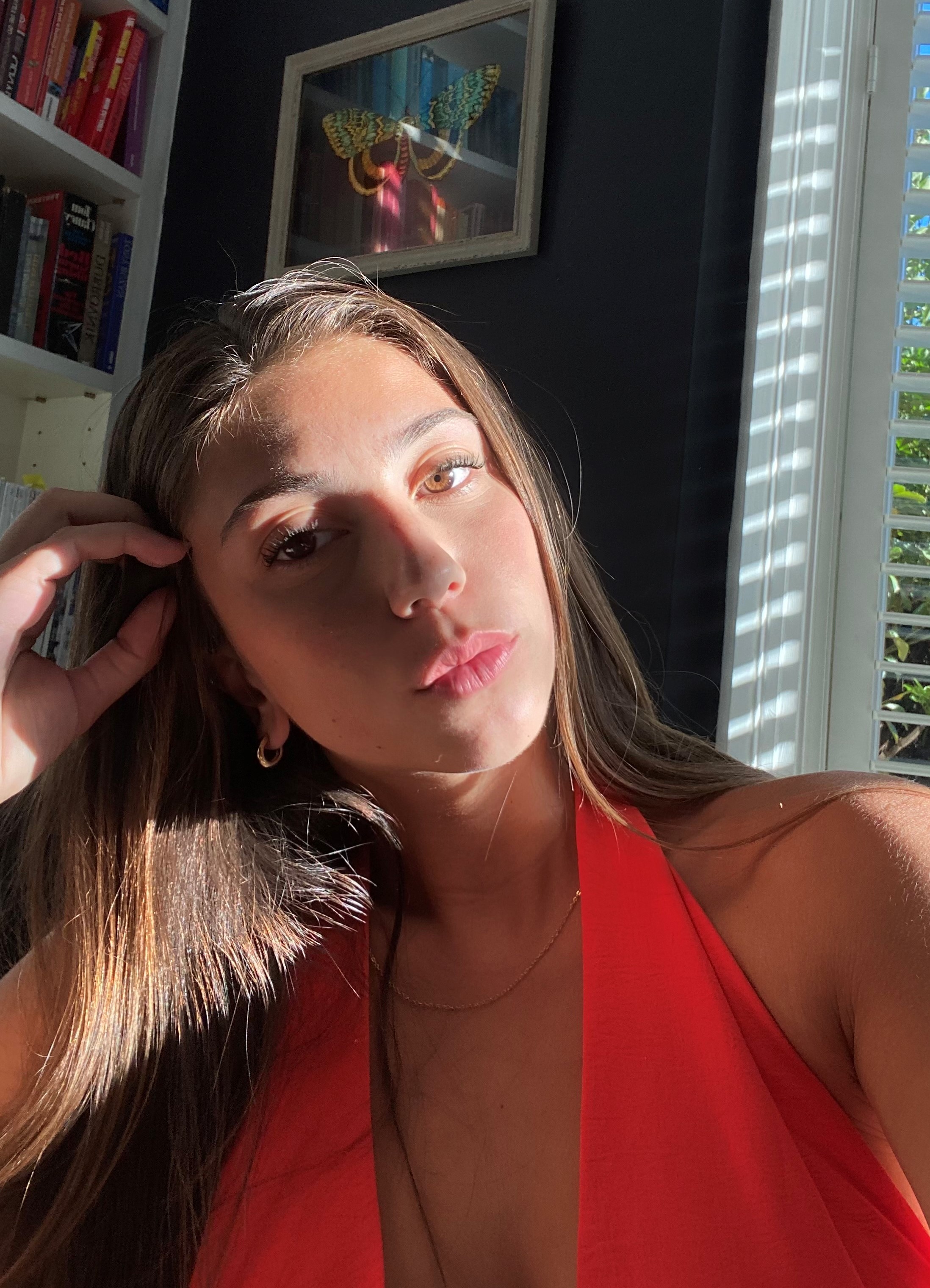 Lola Houlton is a news writer for Homes & Gardens. She has been writing content for Future PLC for the past five years, in particular Homes & Gardens, Real Homes and GardeningEtc. She writes on a broad range of subjects, including recipe articles, reviewing products, writing 'how to' and 'when to' articles. Lola now writes about everything from organization through to house plants. Lola is a graduate student, who completed her degree in Psychology at the University of Sussex. She has also spent some time working at the BBC.