Budget bedroom makeover ideas – 10 luxury looks for less
If you are after budget bedroom makeover ideas, you needn't settle for cheap chic. These elegant design tricks will give you beautiful spaces without the spend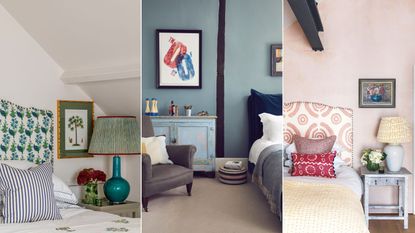 (Image credit: Future)
If you've been wondering 'what are the best budget bedroom makeover ideas?' You are not alone. Before you invest in designer bedroom décor, think critically, because spending a small fortune on fitted furniture does not always guarantee a beautiful bedroom.
Bedroom transformations don't always have to be grand affairs. Instead, they can be slowly curated through minimal updates that don't break the bank but leave your sleep space feeling all the more sophisticated.
Here, some of our favorite designers offer their bedroom ideas, advice and expertise for decorating a home on a budget.

Budget bedroom makeover ideas
Whilst it is essential to set an interior design budget and stick to it, it is also important to design a home you will love. These budget bedroom makeover ideas will help inspire you to achieve the space of your dreams.
1. Upholster your headboard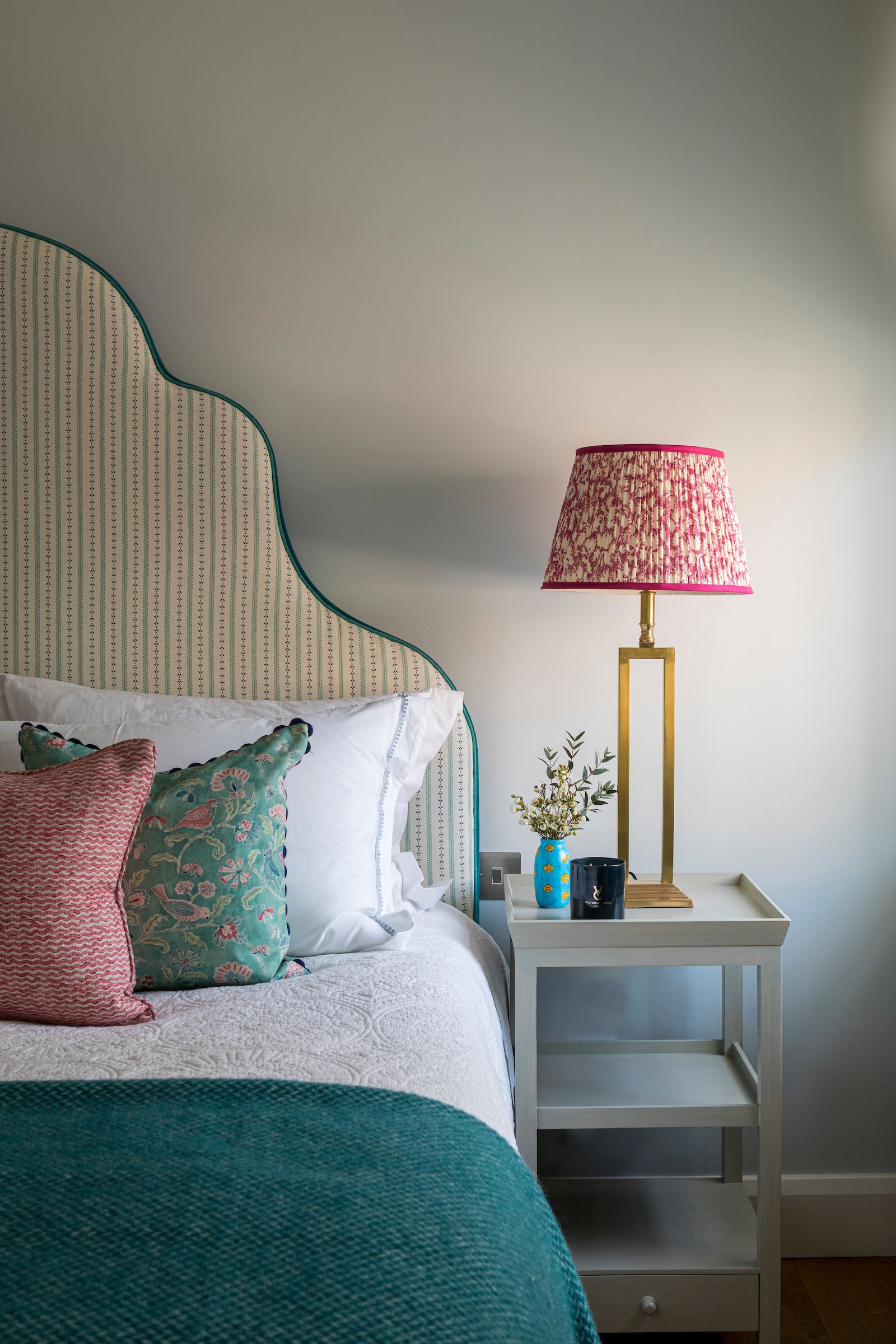 As consumers move away from minimalist interiors and the desire to create homes that are a true reflection of their personality and personal style, finding ways to update the home that doesn't break the bank is becoming more important.
'The bedroom is no different and upholstered headboards have had a massive revival with big, bold shapes in bright colors and patterned fabrics being the go-to choice,' says Emma Deterding, founder and creative director at Kelling Designs. 'I think one of the main reasons for this is that a statement headboard really helps to create a focal point in the bedroom and acts as an anchor to center the overall scheme around.'
2. Combine a headboard with a side table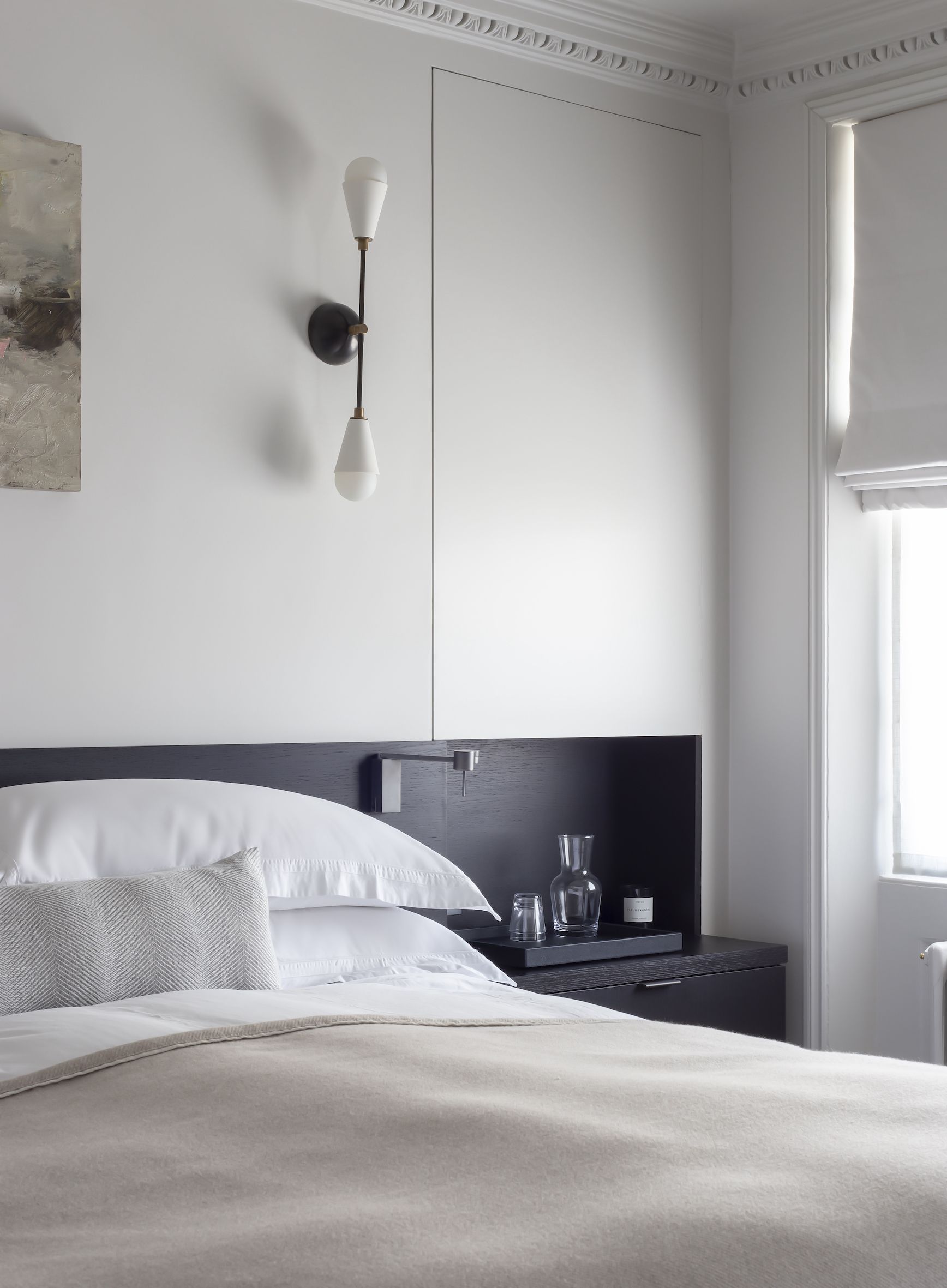 'The bed is usually always the focal point to a bedroom, so a wonderful way of revamping a bedroom is to change its look and feel entirely,' says Tom Rutt, director of TR Studio. 'A cost-effective way of doing this which is also space saving, is to create a built-in, bespoke headboard – with or without attached bedside side tables.
'Here we used a dark stained timber for the headboard and created built-in side tables. The look is stylistically similar in that it frames the bed space and can be easily updated with fresh color combinations or upholstery choices.'
3. Match your upholstered bed to your drapes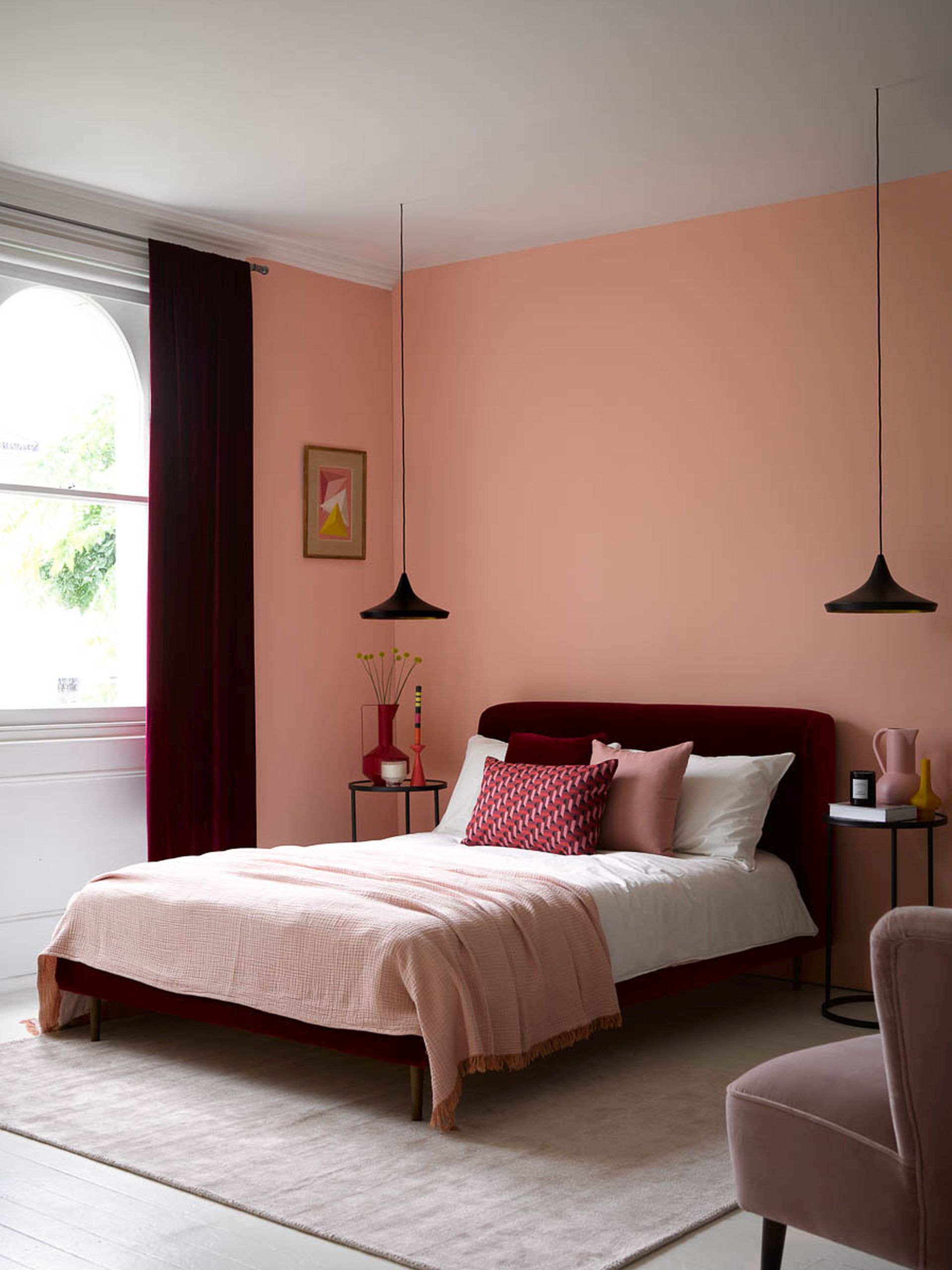 'We all strive for cohesive interiors when planning our décor, and color choices are core to creating the mood and theme for your home,' says Patricia Gibbons, design team at sofa.com. 'If you love a color, a trend we have seen from customers consistently over the past few seasons is mirroring it throughout the space, whether it be dusty rose bed on pink walls or green wallpaper to match an olive bed – matching color-on-color is a fun, considered way to stamp your personality and style into the space.'
4. Invest in decorative accessories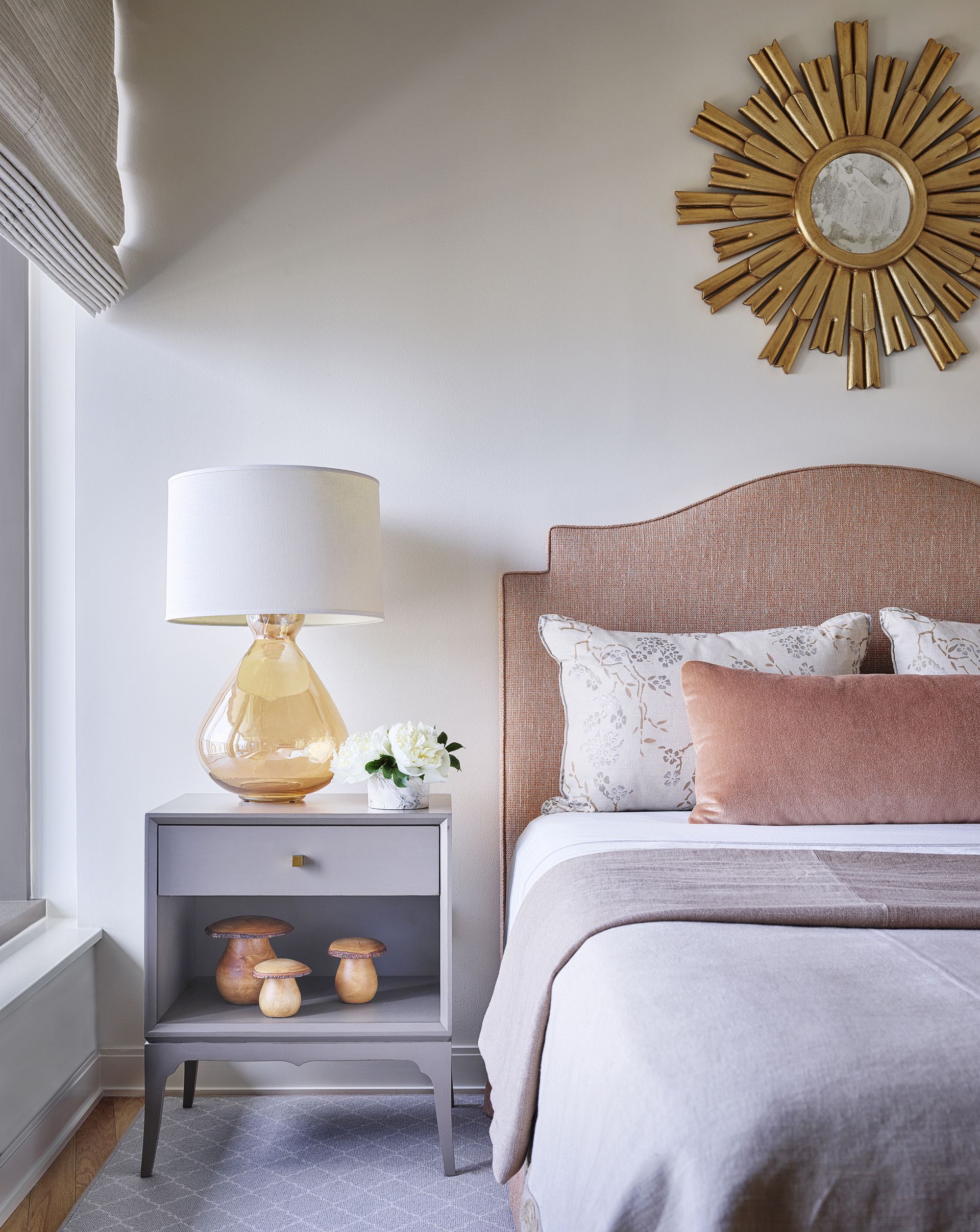 'Intricate details and embellishments are an inexpensive way to make your bedroom look stylish on a budget,' says Jennifer Ebert, digital editor, Homes & Gardens.
Accessories are the finishing touch, but they can also be an update that changes the look of your room. If your scheme is on the neutral side, then perk it up with a couple of new pieces – for example, this amber glass base adds warmth and the sunburst bedroom mirror draws the eye upwards to above the bed. These budget bedroom updates will give your space a perfect refresh.
5. Take on a weekend DIY project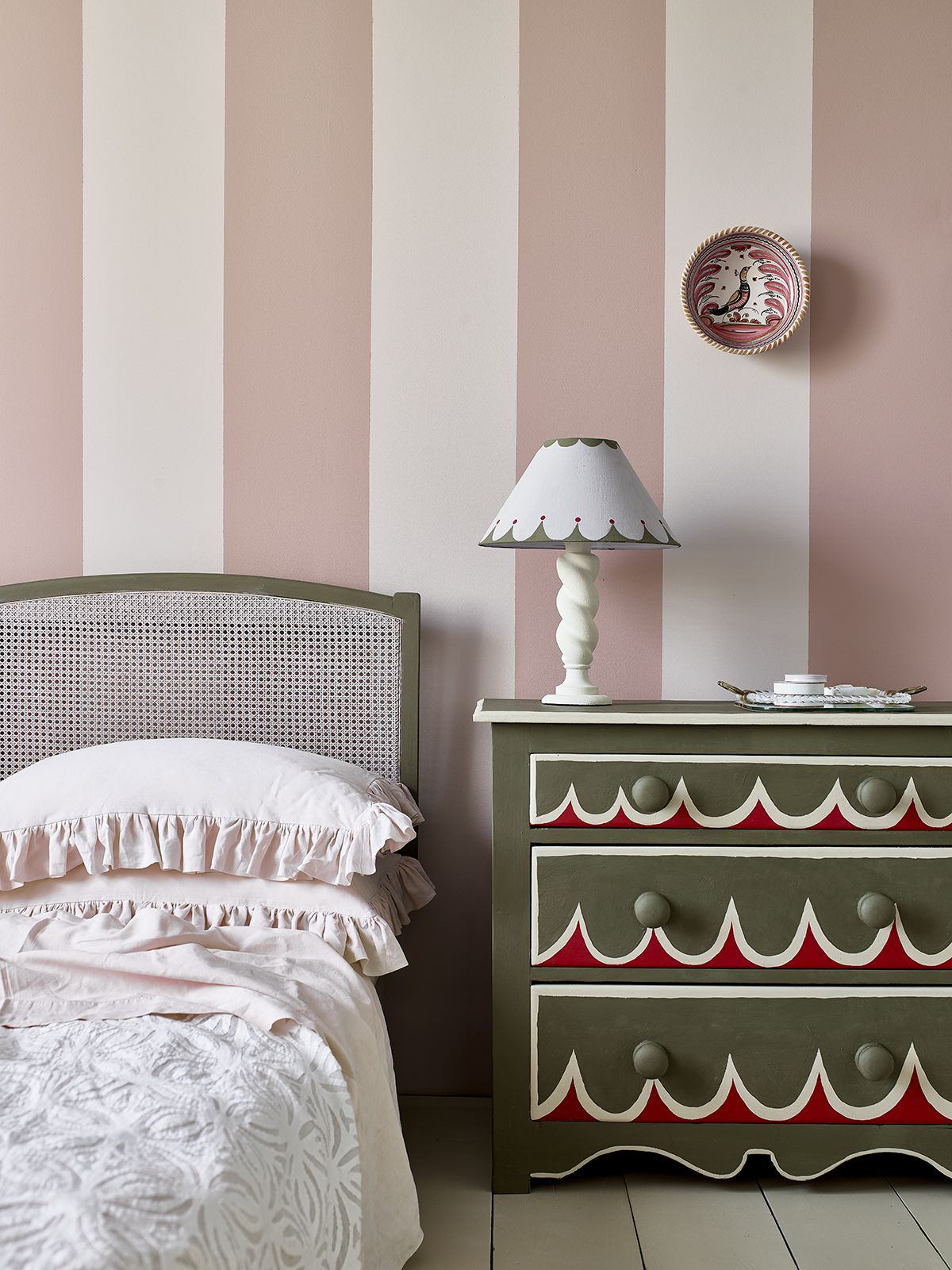 When we say 'DIY projects' at H&G, we are really not entertaining the idea of ripping out an old floor, stripping paint or building a bed. No, we are talking about giving your spaces a spruce up with smart updates that any one of us could turn our hands to.
'You don't get much cheaper than a tin of paint,' says Annie Sloan, color and paint expert. 'My paint is especially thick and creamy and exceptionally pigmented, which means it goes a long way. Chalk Paint™ can adhere to most surfaces, so give the trinkets you've fallen out of love with a revamp. Paint furniture, lamp bases and even lamp shades, in the colors you'd never dared before.'
6. Create a fabric canopy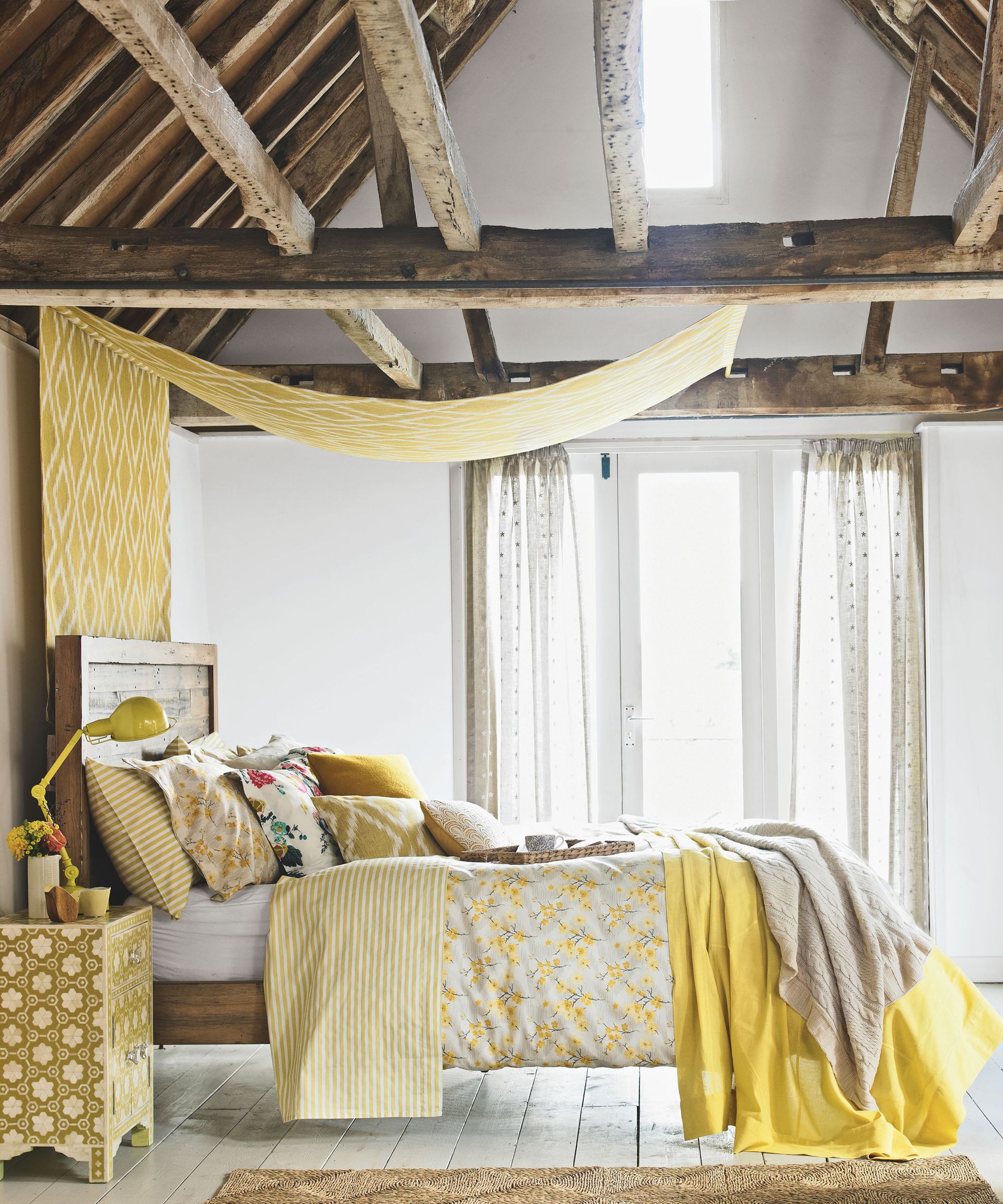 'Fabric canopies are beginning to appear more often – a bedroom trend in the making we predict,' says Andrea Childs, editor, Country Homes & Interiors. 'Get ahead of the game and add one above your bed, choose a fabric design that matches your scheme in someway, could be color wise or the same as your drapes. Fix it above your bed and it will create a fabulous focal point in your country bedroom.'
7. Add a frilly curtain valance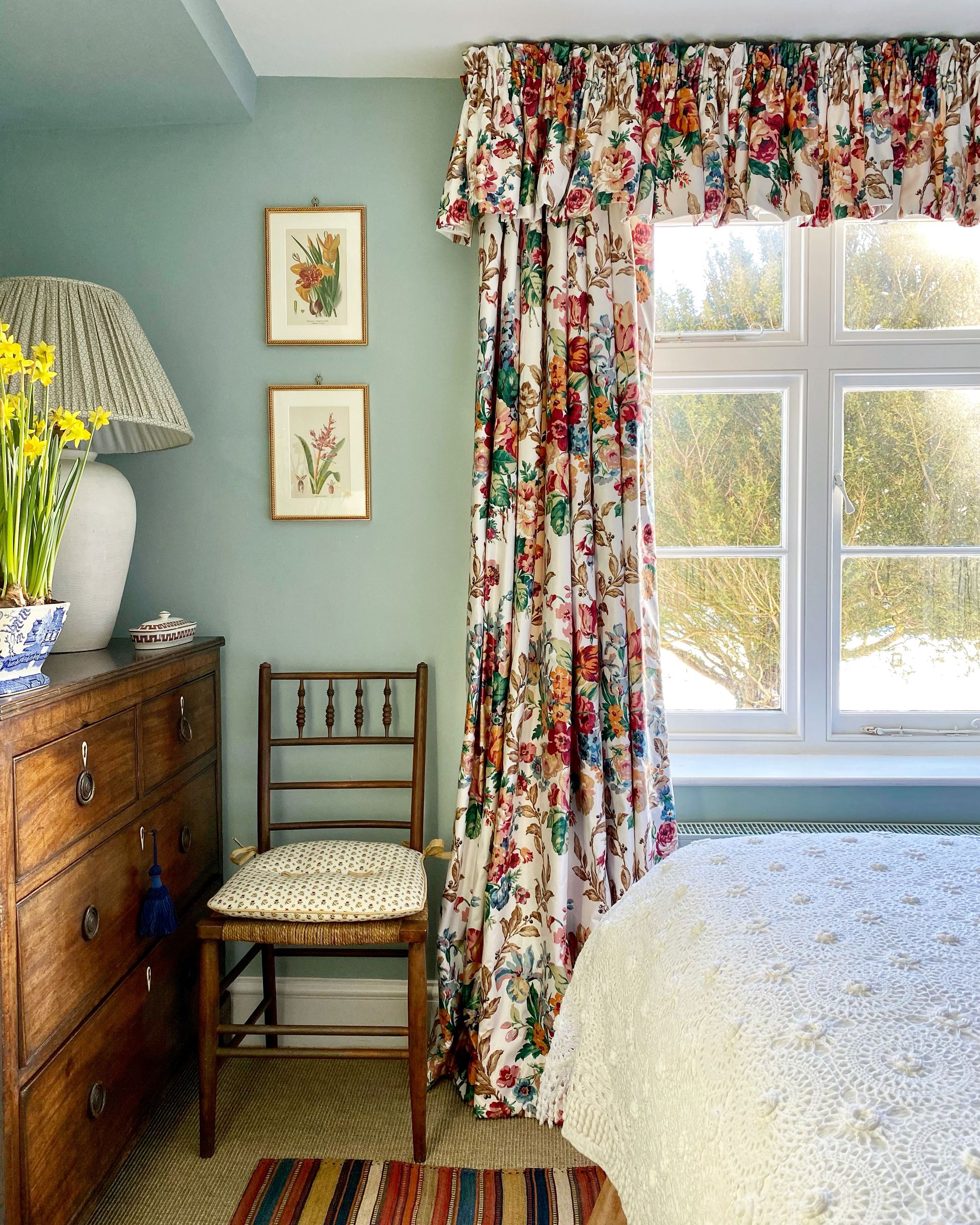 To create a cozy feel in your bedroom add a frilly valance, it will act like a finishing touch to your drapes and if you've opted for a bold floral it will create a wonderful statement. They're also a good visual distraction if you have low ceilings – adding them is a top interior design trick.
'There are a range of practical and aesthetic considerations when choosing fabric for your window treatment,' says Emily Mould, Design Director Romo and Black Edition. 'Consider whether you want to make a statement with a strong color, pattern or contrasting texture or whether you want a subtler look with a plain, textural neutral or muted shade.
8. Update your bedlinen in bold colors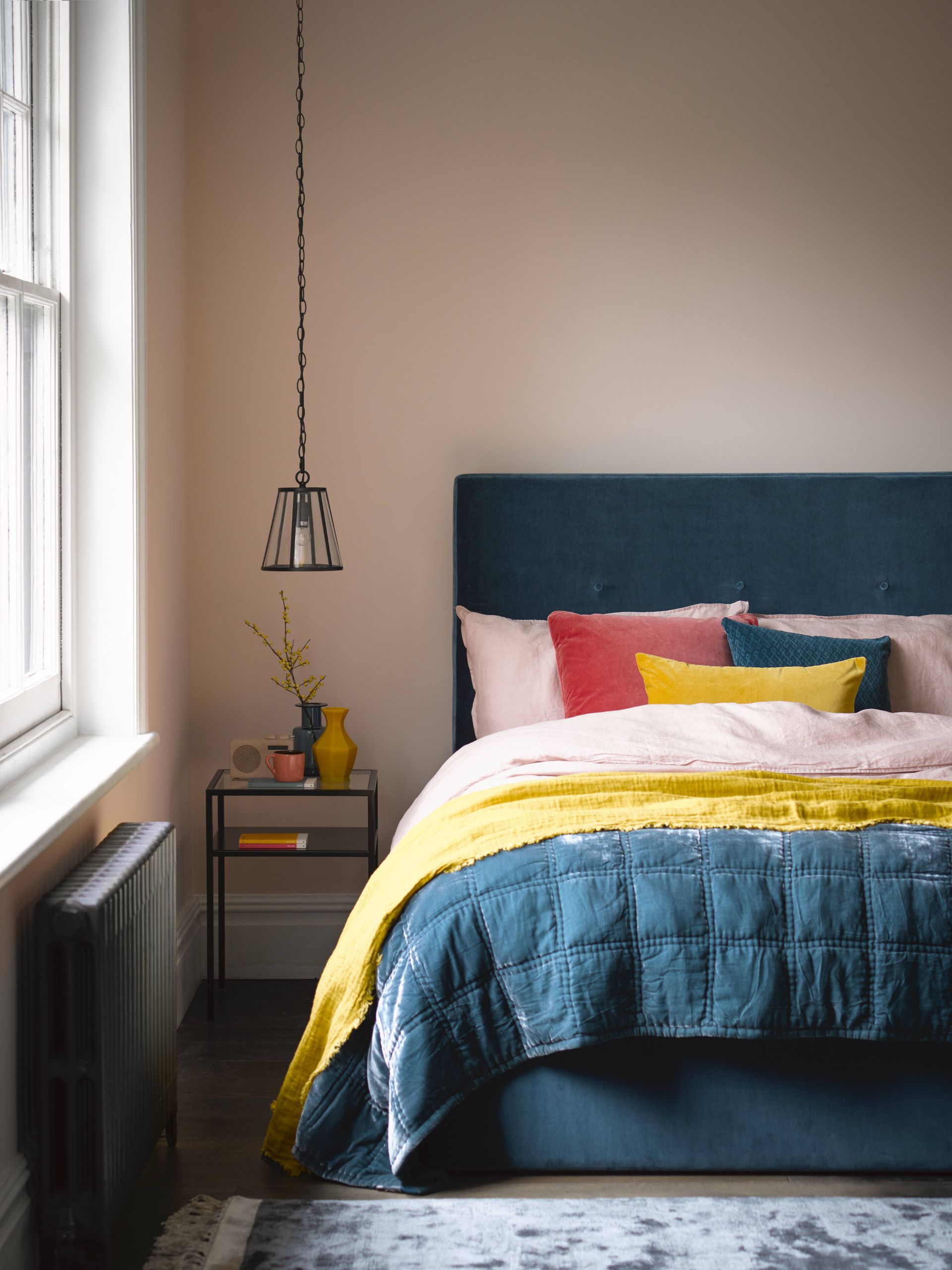 As we all become braver with our interior styles, homes are very much seen as an extension of our personalities and an opportunity to express ourselves. Color has such a powerful effect on our mood and wellbeing, meaning a carefully-considered bedroom color scheme can enhance and improve the vibe of your space.
'You can always incorporate various pops of color and pattern on accent pieces and through the use of accessories,' says Patricia Gibbons, design team at Sofa.com. 'This will create impact by adding depth and character, tying everything in together harmoniously.'
9. Paint your wardrobes to match your scheme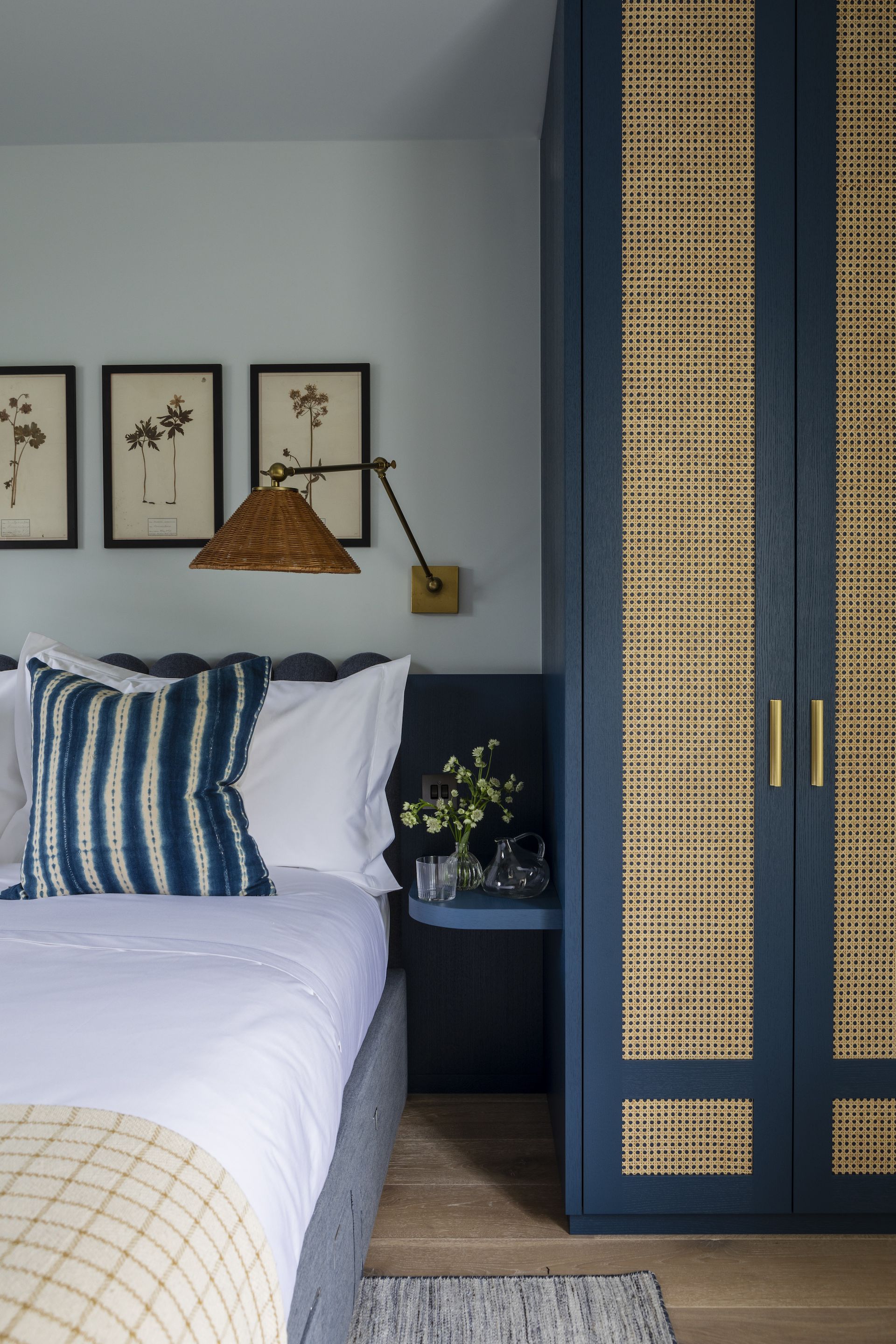 Make your bedroom look expensive by curating a tailored and cohesive scheme using paint ideas. 'Paint gives you the power to transform any space quickly and easily, but when it comes to bedroom paint ideas, a change of color can turn your scheme from basic to beautiful in an instant,' says Lucy Searle, global editor in chief, Homes & Gardens.
'Incorporate your wardrobes within your bedroom color scheme, it's easy enough if you chose a shade that matches your existing look. The walls here are already painted in a lovely pale blue shade so the dark blue works really well and adds depth to the space. Tie it together with bed pillows in a similar tone.'
10. Paint the wall behind the bed a grounding color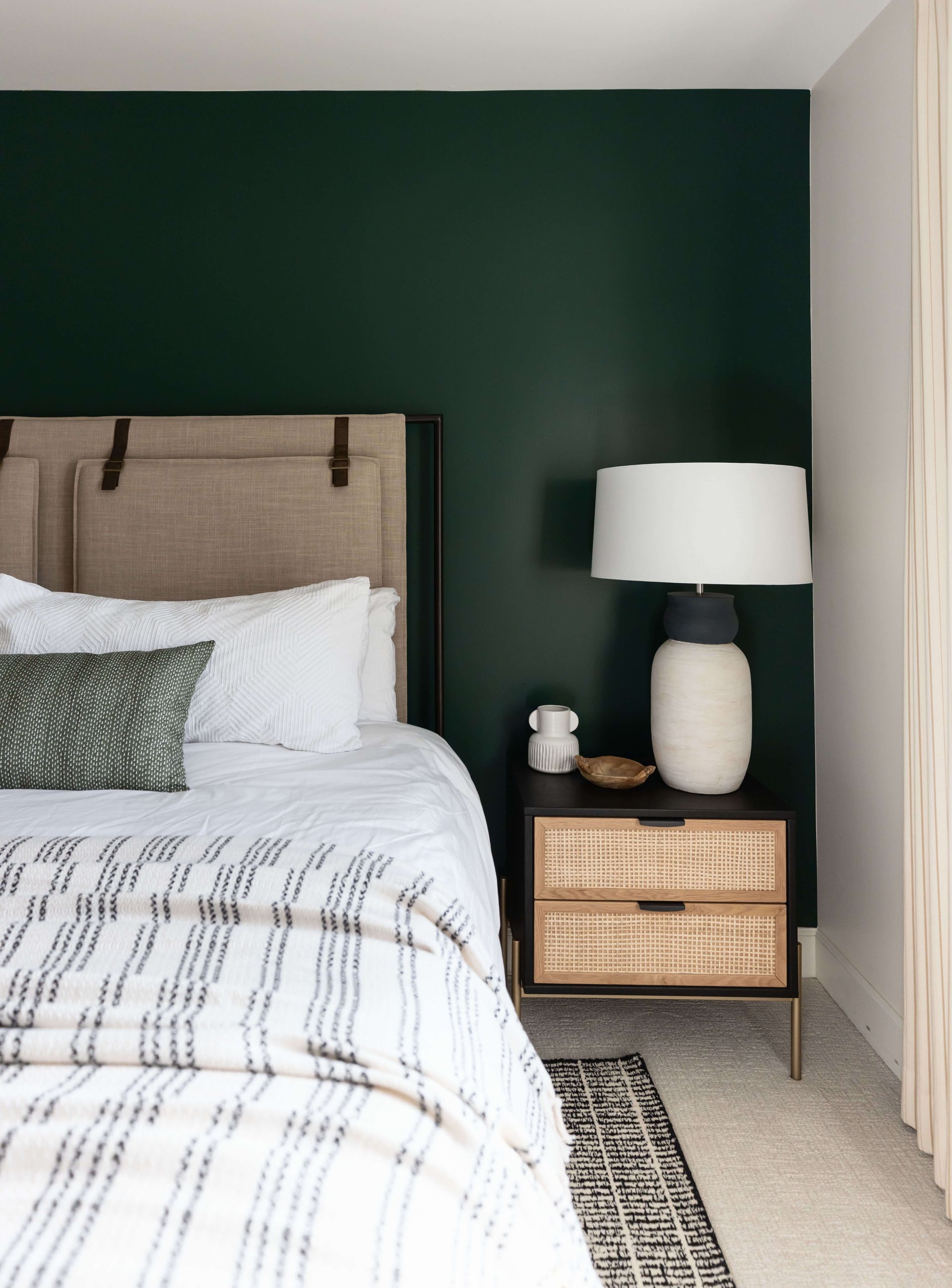 'This bedroom was created with an accent wall behind the bed for maximum impact', says Lauren Lerner, founder and principal designer at Living with Lolo. 'We love how the strong accent wall acts as a grounding backdrop for neutral furnishings.
When it comes to bedroom color ideas, the tone you choose can have a huge impact on the overall mood and feeling of the space - from dark, seductive tones that add atmosphere and depth, to bright, zingy shades that can refresh and revitalize.
How do I decorate my bedroom with simple things?
Whilst paint is considered one of the easiest ways to decorate your bedroom simply, in fact, well-chosen window treatments are one of our go-tos.
Make a statement with curtains and blinds. Use color, pattern and texture to turn them into an integral feature of the bedroom's overall design. Invest in quality for the best finish and performance. High-quality, heavy curtain material offers greater light, heart and noise insulation, and will last longer.
Sign up to the Homes & Gardens newsletter
Decor Ideas. Project Inspiration. Expert Advice. Delivered to your inbox.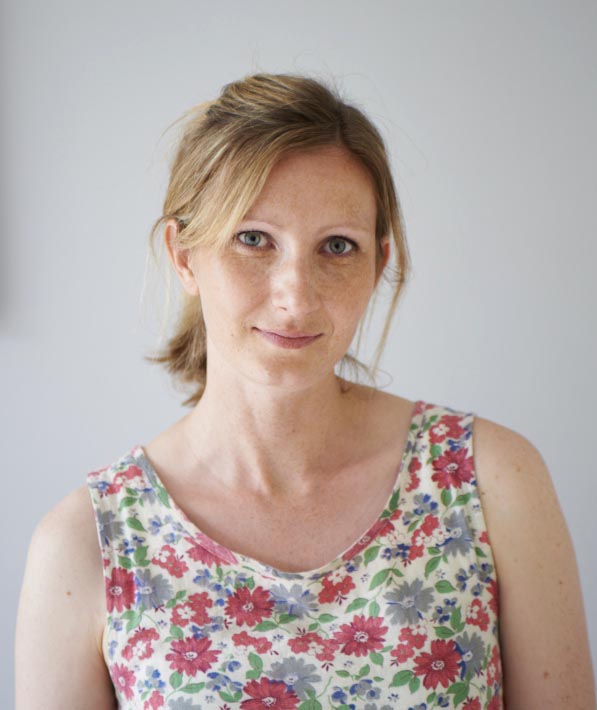 Sophie has been an interior stylist and journalist for over 20 years and has worked for many of the main interior magazines during that time, both in-house and as a freelancer. On the side, as well as being the News Editor for indie magazine, 91, she trained to be a florist in 2019 and launched The Prettiest Posy where she curates beautiful flowers for modern weddings and events. For H&G, she writes features about interior design – and is known for having an eye for a beautiful room.