How do you decorate a small space on a budget? 6 tips that save on space and money
We explore how to decorate a small space on a budget through creative styling ideas and expert design techniques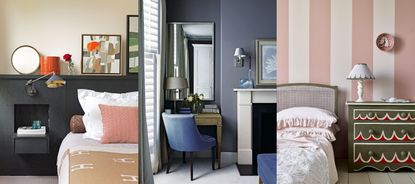 (Image credit: Chris Tubbs | Emma Sims Hilditch, photography by Jan Baldwin | Annie Sloan)
No matter the size of your home and the size of your budget, through clever decorating ideas and expert tips, you can create a stylish space that still feels elegant, thoughtfully considered and personal.
When working out the best way to decorate a small space on a budget, and making a small room look bigger and more inviting, Nic Shacklock from Online-Bedrooms says, 'opening up a small room is all about tricking the eye and creating the illusion that the room is bigger than it actually is.'
Small room ideas have moved on from simply letting lots of natural light in and using white paint, thinking carefully about color, proportion and scale can allow for you to use many of the same decorating techniques that are applied to larger spaces.
In order to keep costs down, decorating a home on a budget focuses on the creativity and versatility that can stem from simple design ideas such as paint, creative DIY projects and clever design tricks that make a room feel luxurious - but for less.
How do you decorate a small space on a budget?
From mirrors to paint and clever storage solutions, we have gathered our top tips that answer the enduring question, how do you decorate a small space on a budget?
1. Get creative with your paint ideas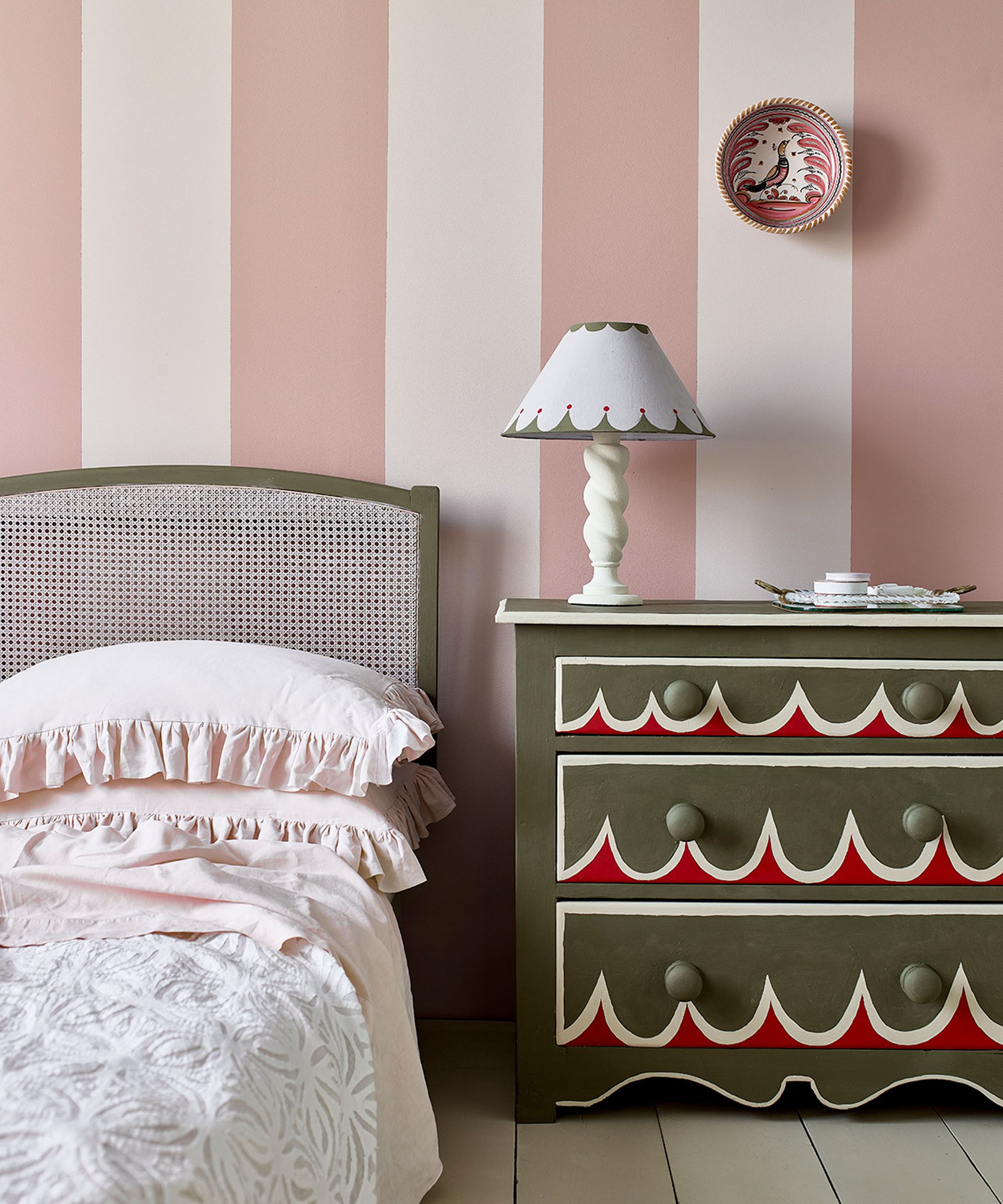 When many of us approach decorating a small room, we are drawn to white and neutral color schemes to help maximize the space available.
Although this is an option guaranteed to make a room feel light and bright, a small room is actually a great place to be adventurous with color and pattern - and it doesn't have to cost the earth.
Paint expert Annie Sloan states that, 'a coat of color transforms the look of your home, and you don't get much cheaper than a tin of paint; a small room is the perfect opportunity to go bold and be holistic.'
As shown in this beautiful painted bedroom, paint has been used across the walls, furniture and even the lamp shade, to inject style, playfulness and character into the space.
She states of the striped design, 'the fundamental principles of using stripes to make a space look larger are simple. For example, vertical stripes of any width will make walls appear taller. Stripes are also a great way to incorporate more color into your home when you can't decide on a wall color – use tonal colors for a subtle, contemporary nod to the trend.'
Whether you upcycle old furniture pieces, or create a striking striped feature wall, paint can provide endless creative fun and help generate unique design ideas for your small spaces.
2. Cleverly decorate with mirrors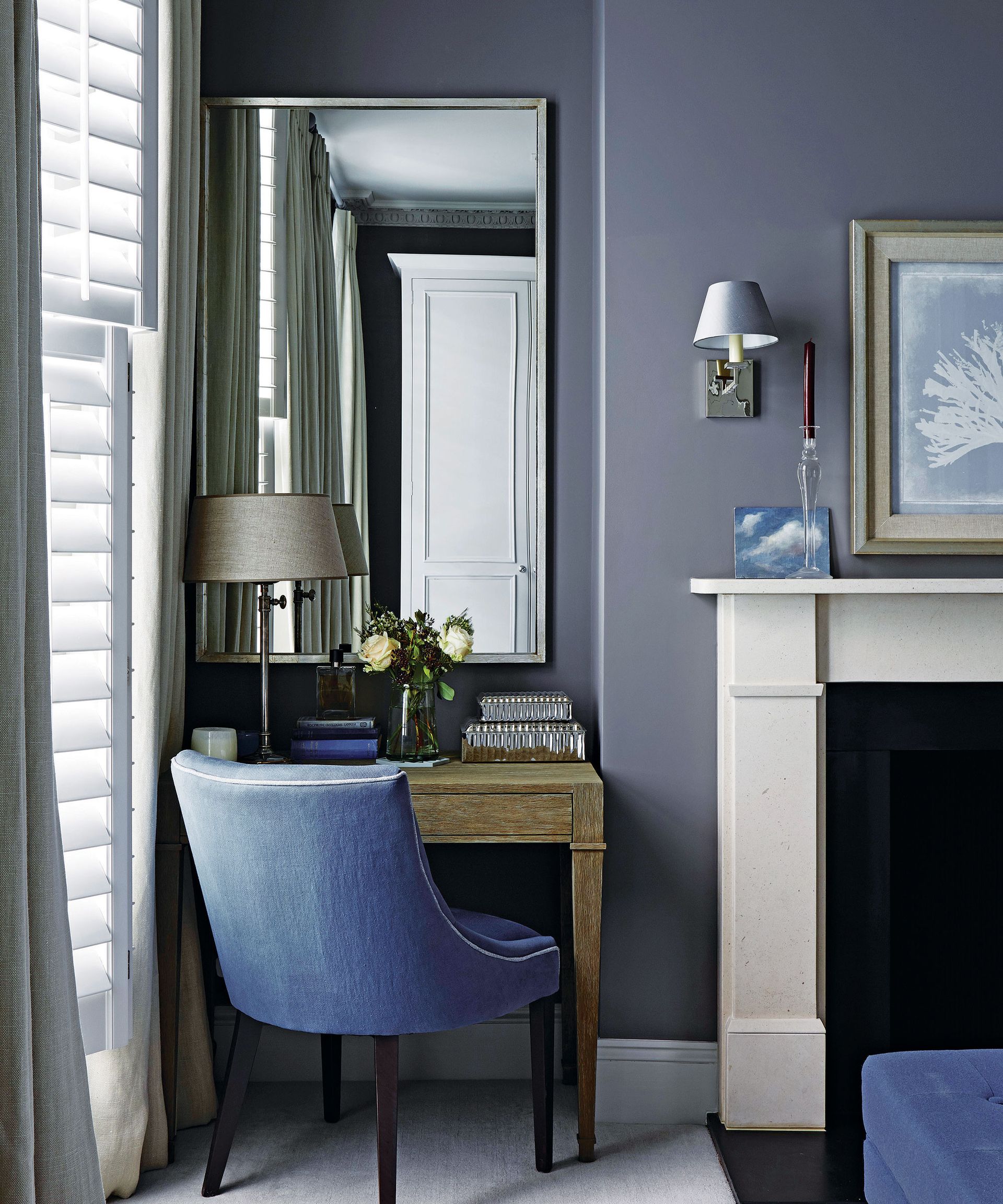 Decorating with mirrors in the home not only creates practical areas where you can check your reflection, but they can be used as styling tools to add both decoration to the walls as well as enhancing the feeling of space and light in a room.
Nic Shacklock states, 'reflective materials like mirrors are a great way to give the room an enlarging effect. The reflection of the room and the light creates depth and makes it look as though there is more space than there really is.'
Whether you use a collection of small mirrors or one large design, a mirror can be a multipurpose decoration for your home - and they do not cost the earth.
As shown in the cozy blue bedroom by Sims Hilditch, the small alcove beside the fireplace has been beautifully enhanced and opened up by the large mirror. Placed beside the window to increase the light in the room, the mirror also effortlessly transforms this section of the bedroom into an inviting dressing table area.
3. Save space with wall lights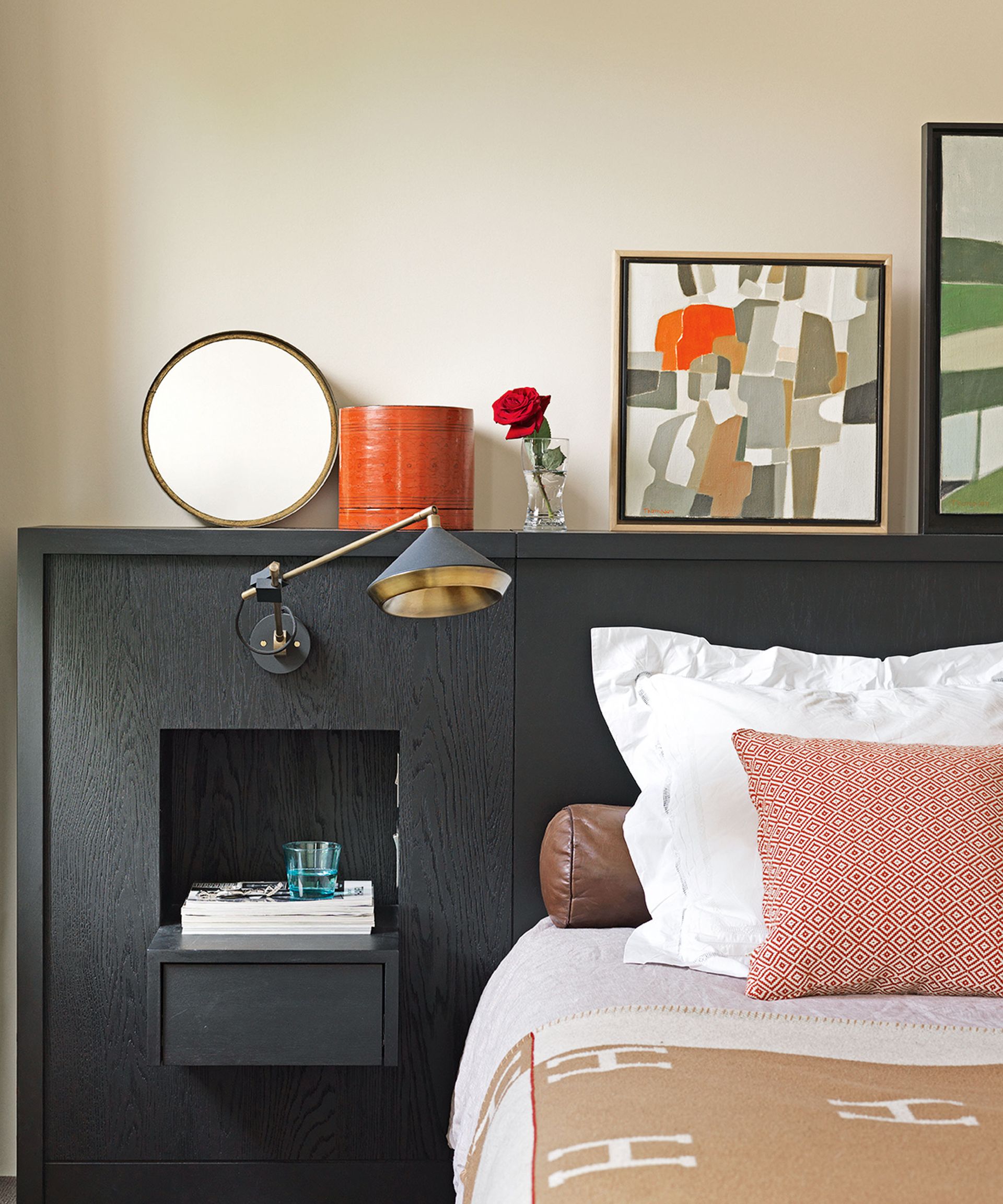 A wall light is a simple and easy way to not only light up a room, but to add texture and visual interest to your walls, with many artistic and stylish designs to choose from.
Wall lights are ideal for small rooms as they can save on valuable floor and surface space. Instead of using furniture to create distinct, separate areas in a room, using different lights across a small room can create warming pools of light and help to cleverly zone the space – a cheaper option too.
In this bedroom, the innovative built in wooden headboard has not only been paired with a sleek, metallic wall lamp, but the design creates a stylish platform area for decoration and storage, a perfect example of budget bedroom makeover ideas and what can be achieved with a home DIY project.
4. Plan in efficient storage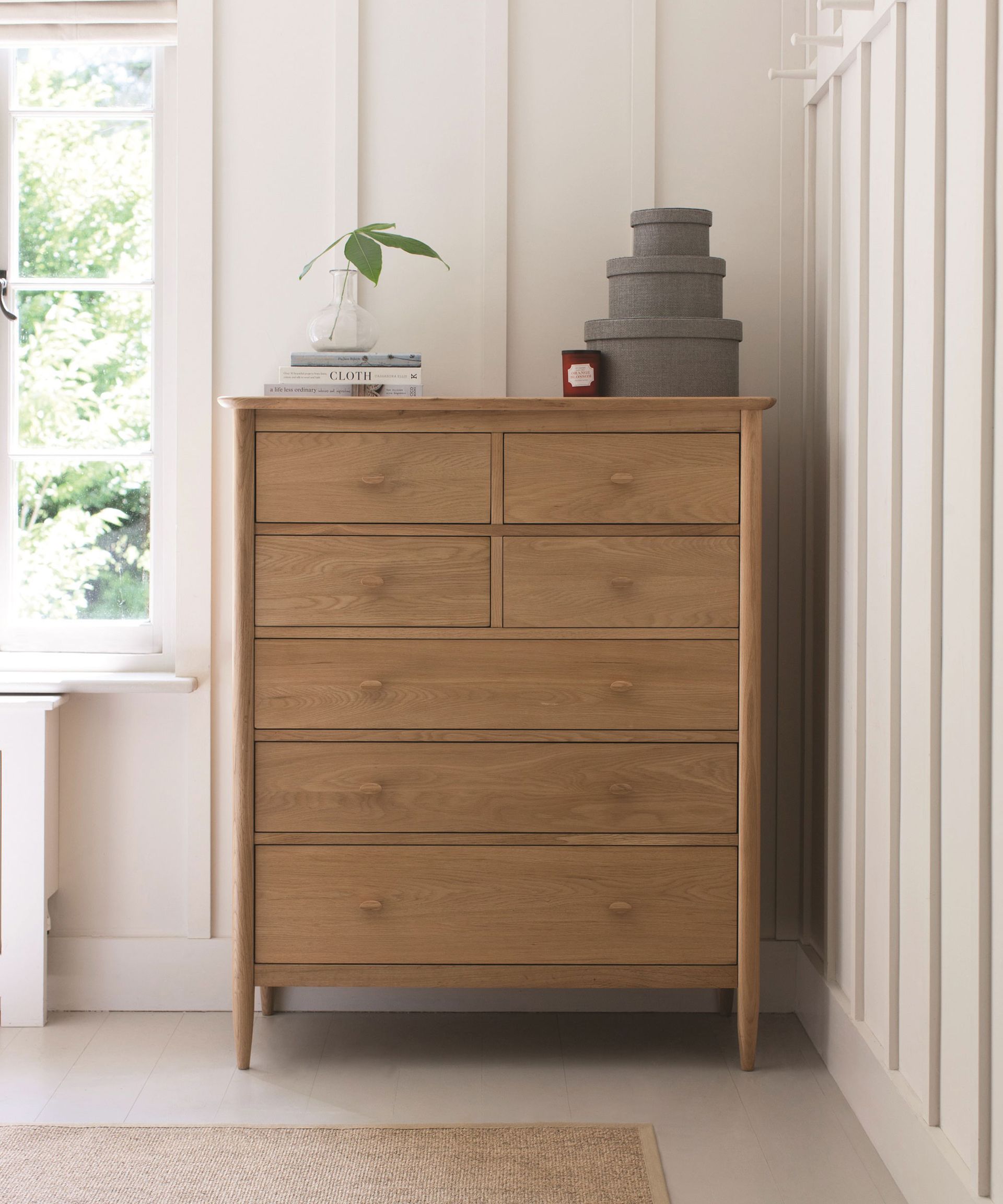 Storage ideas are incredibly important in small rooms, helping to make the area feel organized, less cluttered and spacious.
Storage can come in a variety of designs, from simple, small objects such as hooks, to larger furniture pieces, such as sideboards and shelving, with options to suit all budgets, styles and spaces.
Having one central storage piece in a small room, whether that is a wardrobe, chest of drawers or large dresser, means that you can free up valuable wall and surface space in the room for other furniture and decorations.
A tall unit, such as the one shown in this bedroom, is a great option for smaller rooms as you can really make the most out of the wall space available, as well as hide many items out of sight, helping to make the room feel less cluttered.
Nic Shacklock states, 'to keep the room airy you don't want pieces of block furniture. Try opting for furniture that has legs so you can see the floor underneath the object. Being able to see the floor gives the illusion of more space and it will help make the room feel less cramped.'
5. Create focal points with artwork and decoration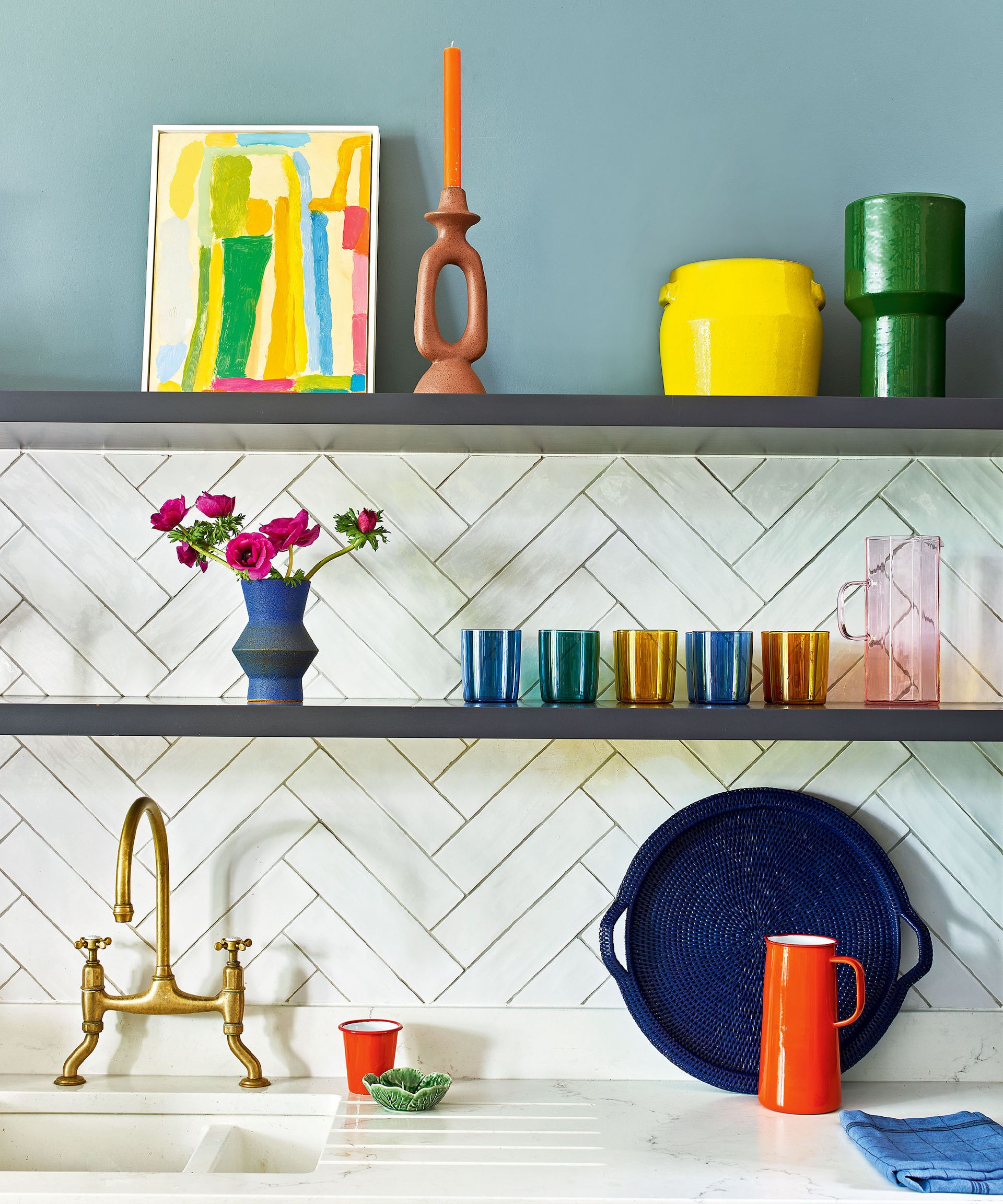 As we have discussed, the power of colorful paint can transform a small room, and finishing touches such as artwork, ornaments and rugs can add the final flourish with attractive focal points.
From second hand vintage finds, to gallery walls created through existing pieces of artwork, getting creative with the styling of a small room can add beautiful personality and a sense of style to the space.
Jodie Hatton, designer at Brintons says, 'similar to how dark walls can transform a small room or a patterned wallpaper can bring interest to otherwise dull space, a patterned carpet is an inspired way to make a feature of a smaller room. It can help to add interest and character to the room.'
6. Style your space with symmetry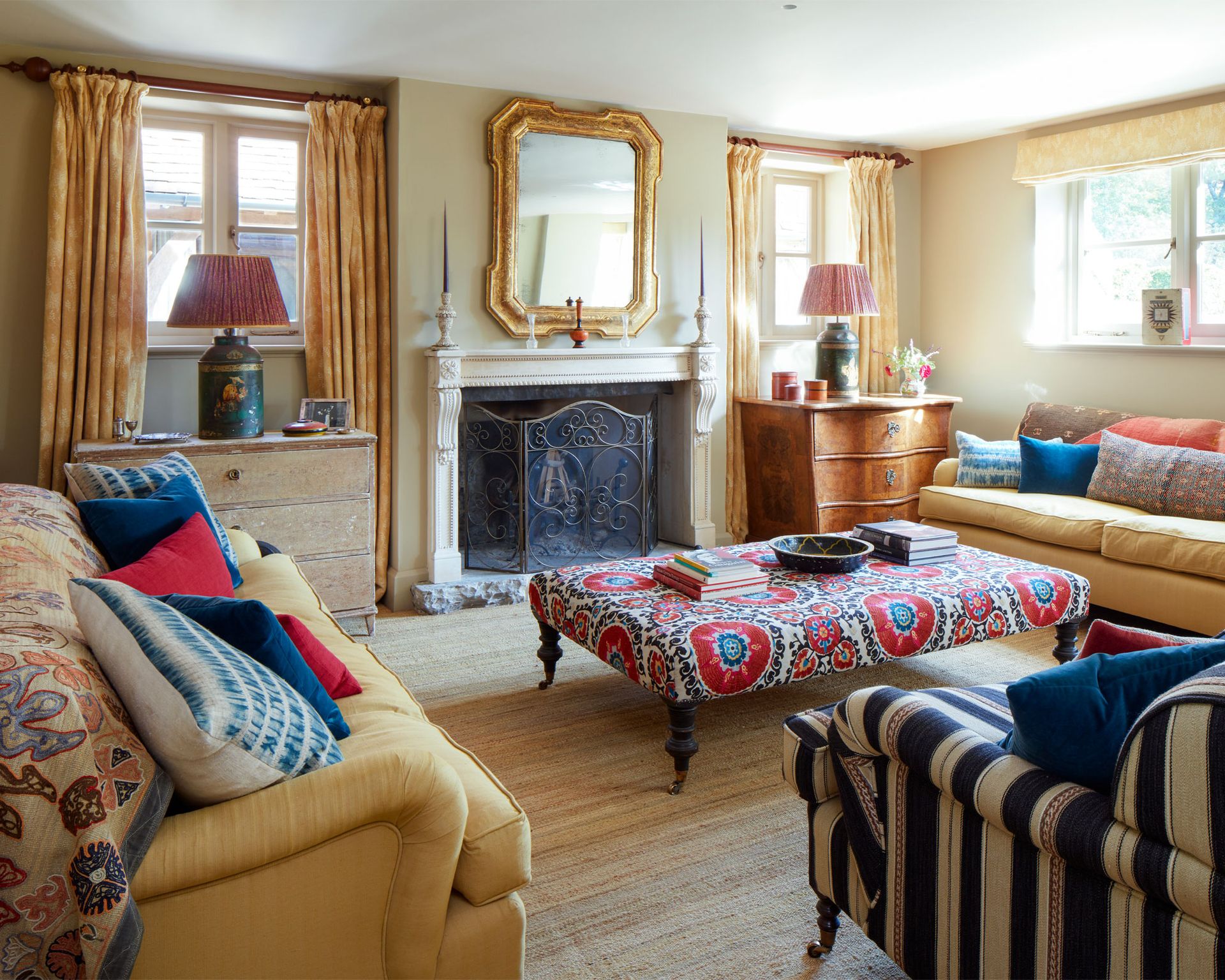 A design principle that can help to create a smart and sophisticated scheme that feels balanced and harmonious, using symmetry in interior design can be a great option for when decorating a small room – and doesn't cost a thing! A great option for living room makeover ideas on a budget.
Great for creating a feeling of enhanced space, styling a room with zones that are symmetrical can help make the space look and feel more tidy and organized. From mirrors on walls, to matching furniture pieces, your symmetrical designs can be as small or as big as you like.
As shown in this cozy living room, the room layout is defined by two coordinated sofas, cabinets and table lamps. A space rich with color, material and beautiful visual interest, the symmetrical placement of the larger furniture pieces helps make the room feel more spacious and elegant.
How can I make my house beautiful on a low budget?
You do not need a large house in order to have a beautiful house - remember, size isn't everything.
From the use of simple decorative accessories such as artwork, cushions and ornaments, to getting creative with paint and wallpaper, maximize the beauty of your home with thoughtful, meaningful designs that reflect your style.
These items do not need to cost the earth, either. A room can be transformed into a beautiful new sanctuary with a quick lick of paint, and smaller finishing touches such as soft furnishings and decorations can bring the whole scheme together.
What makes a home look expensive?
There are many ways you can make your home look expensive without breaking the bank.
A well-curated, luxurious interior design can not only help to make your home feel more inviting and stylish, but it can also add value - ideal if you are thinking of selling anytime soon.
Some of the key elements to consider include:
Decluttering your home so it feels welcoming and spacious.
Choose your materials wisely, from adding beautiful texture with paneling to selecting characterful furniture pieces.
Styling your space so it feels personal and unique, whether you bring in fresh flowers, artwork or curate eye-catching tablescapes, these small details can make all the difference when adding touches of luxury and making the space feel more expensive.
Sign up to the Homes & Gardens newsletter
Decor Ideas. Project Inspiration. Expert Advice. Delivered to your inbox.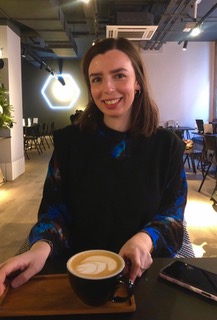 Zara joined Homes & Gardens in February 2022 as a Content Editor. After studying English Literature at University, she worked as an Ecommerce Website Editor, Content Writer and Buying Intern at multiple independent businesses within the luxury retail and lifestyle sectors. Her role at Homes & Gardens unites her love, experience and passion for the world of design and desire to create inspiring written content. She enjoys nothing more than discovering new trends, brands and products, whether that be in fashion, interior design or lifestyle.