The 8 designer-approved tips I listened to when decorating my first rental – and now my house feels like my own home
My new rental house was daunting at first, but these tips helped me make it feel like home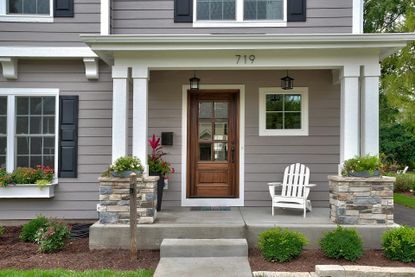 (Image credit: Getty Images)
When I first moved into my rental home, I was truly stuck on how to decorate the space. After all, the house wasn't technically mine and I would have to adhere to what my landlord would and would not let me do to the space. To say it was a daunting task is an understatement.
Working with designers every day, however, has allowed me to pick up quite a few tips and home decor ideas that I could start to add or alter to suit my rented space. After sitting down to make a moodboard and have an open conversation with my landlord about what he would and would not allow I finally had a vision for the space.
So, here are eight tips I used to decorate my rental house that make it feel like my own home.
1. Negotiating paint
I am more than aware of the fact that landlords around the world can sometimes be touchy about paint ideas in a rental house, but negotiating adding paint to my rental has easily made the biggest difference in making it feel like home. While I couldn't paint my ceilings, I was given free rein to paint any wall I liked.
One of the first things I did to the house was introduce some color to my home office ideas. The room was originally a flat, pale grey but I took inspiration from recent paint trends and had the room redecorated in a deep, lush green.
I didn't just add paint to whole rooms, however, instead focusing color on smaller areas of the space to make a statement. The dining room, for example, has an electric fireplace with a wooden surround that was previously (badly) painted a gloss white. Adding a fresh coat of black paint to the surround made my fireplace ideas stand out and look more purposeful than before.
If you can't paint in your rental, consider introducing bright colors through other furnishings such as art, soft furnishings, statement furniture, or houseplants to brighten up the space and take the focus away from the less-than-impressive walls.
2. Investing in quality pieces
Rental houses tend to look a little on the cheaper side. Unless your landlord redecorated between each tenant, there will be small marks, cracks, scratches and so on that makes some houses look a little worse for wear. My priority in my new home, then, was to make it look expensive.
My rental was completely unfurnished when I first moved in, giving me a blank canvas to work with. While I was able to add the bare necessities straight away such as a bed and some living room chairs, waiting to purchase investment pieces and even commission bespoke furniture and window dressings added a touch of luxury to my space.
Yes, I did have to live for a few weeks with less-than-ideal furniture but the wait was more than worth it. I know that these higher-quality furniture pieces are items I will be able to take with me wherever I move next making the investment worth it in the long run (while also making my rental beautiful in the meantime).
3. Using rugs to disguise the old carpet
My absolute least favorite thing about my rental house is the existing carpets. The brown-colored, low pile carpet covered every inch of the house outside of the kitchen and bathroom. While I have nothing against carpet ideas generally, this carpet is just not the one for me.
Adding area rugs to the rooms helped to disguise the existing floor coverings while warming up the space both visually and literally. The luxurious wool carpet in my living room ideas, for example, and a wonderful sense of softness and elegance to the space – and helps me to forget what lies beneath.
Adding rugs is also a simple addition to rental property as they do not cause any damage and will protect the existing floor from general wear and accidental spills so my landlord cannot be upset about damage when I move out.
4. Rehanging curtains and window dressings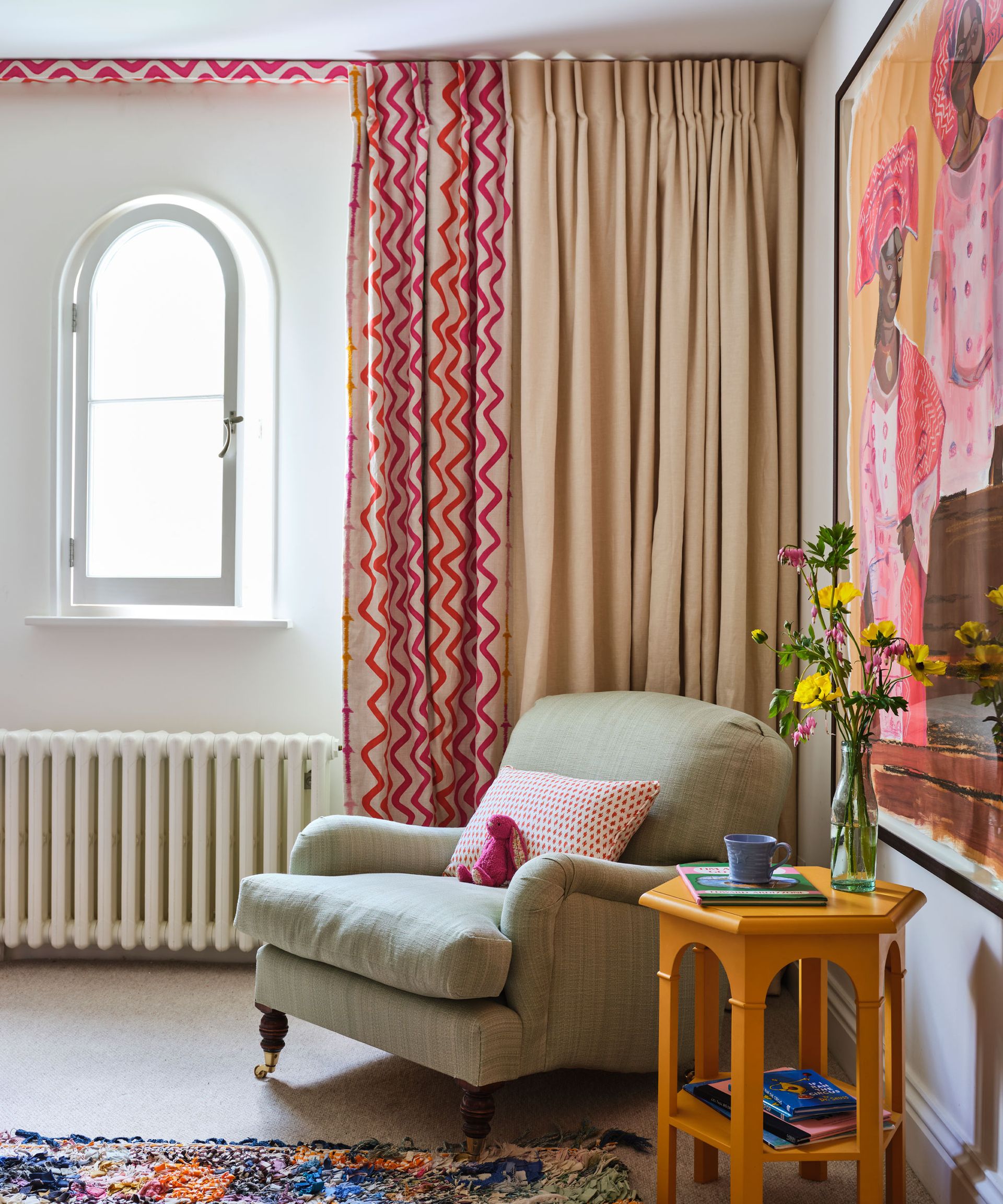 Although my house came with window dressings, raising the curtain poles and replacing the curtain ideas were high on my to-do list.
The original hangings were dumpy, mismatched curtains that were hung a little too low down for my liking. With curtains looking their best hung just a few inches from the ceiling and hanging to reach the floor, this change would have to be made to make a home look more expensive. Changing out the existing curtains also helped me continue my color scheme throughout my rooms.
If you are not able to change the height of your curtain ideas, do not panic. Although curtains look best hung from higher up hanging curtains that flow to the floor is a great start in making your rental look that little bit better.
5. Changing out hardware and lighting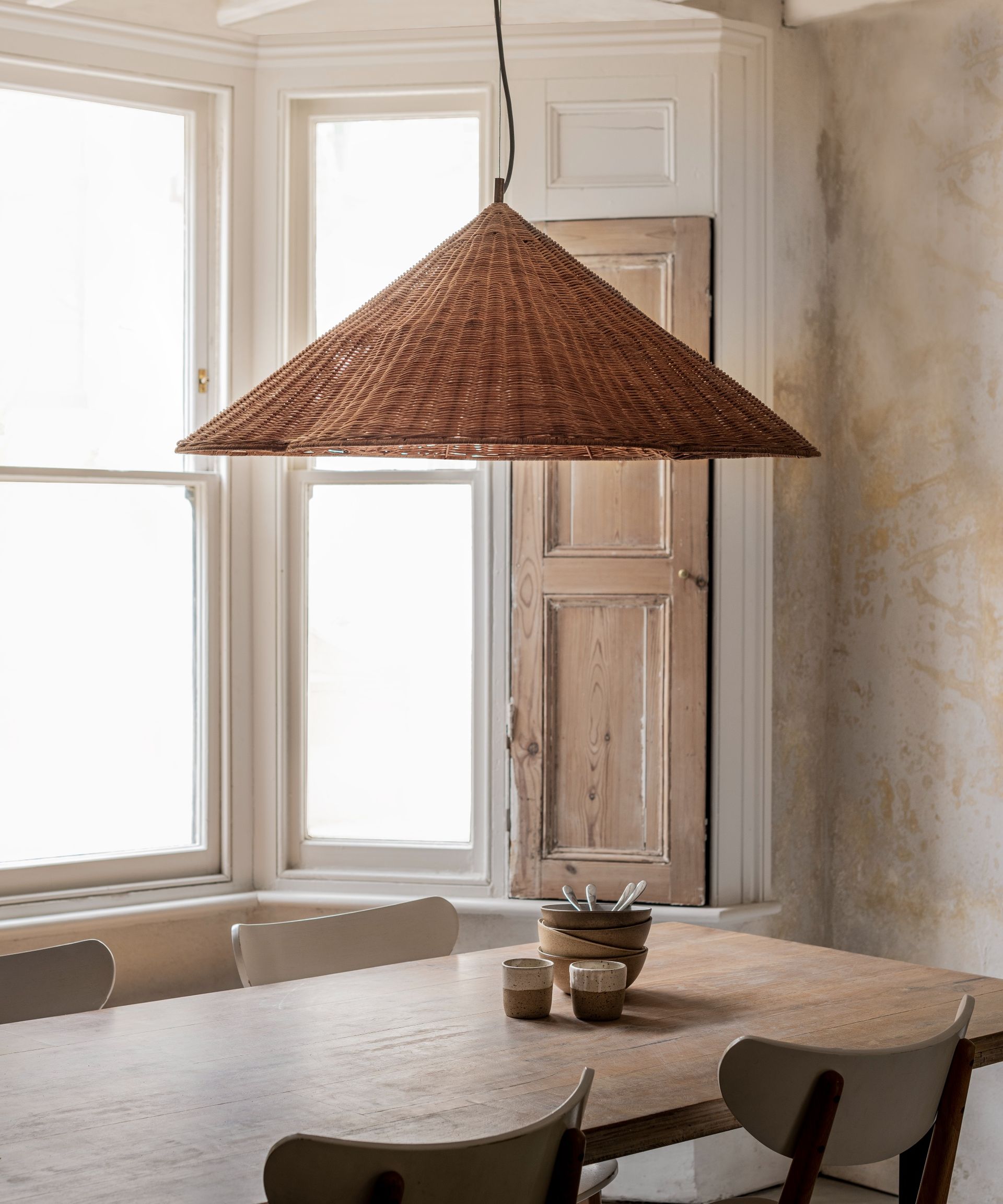 This is a simple change that I was easily able to do myself, although it took a few learning curves to get perfect.
The existing hardware in my home, such as switch panels, cabinet handles, and lighting fixtures, were all builder-grade standardized fittings – less than luxury, let's say. Although this was not an urgent change that I made, finally got around to replacing the boring lighting ideas with statement fittings that instantly transformed the space. making this simple change in my bedroom ideas brought the whole space together like a missing puzzle piece.
Once I had taken the old handles and fixtures off I simply stored them in a box together in storage to be swapped back out again when I looked to move out.
6. Adding statement art and mirrors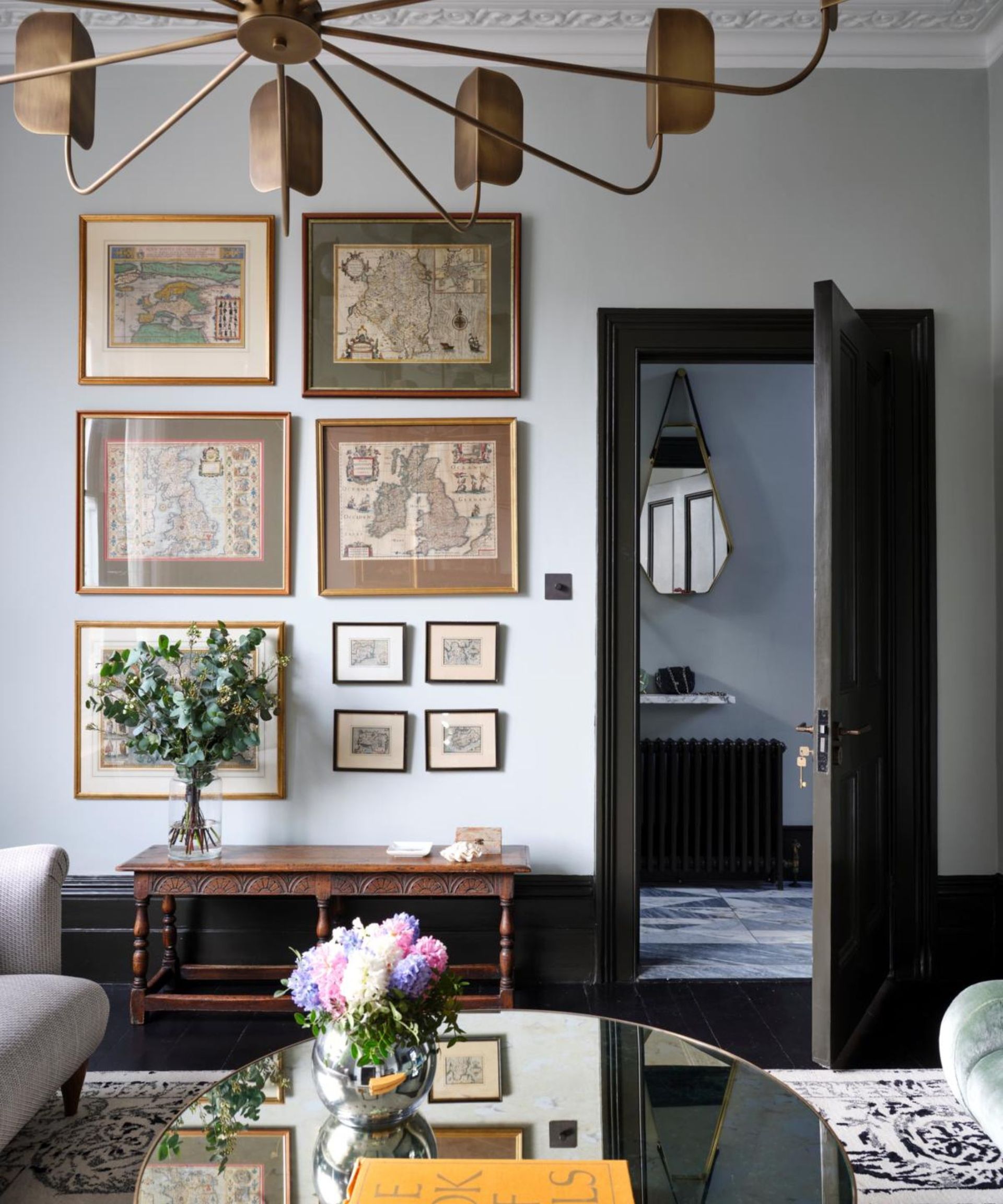 Before moving house I had a rather lacking art collection. I had never lived in a property where I was allowed to hang things on the wall before with previous landlords being scared of putting holes in their walls.
After listening to designers' advice on how to choose art for my home, I started to invest in quality pieces that spoke to me to add to my home. Curating a collection of artwork and antique frames instantly elevated my space and helped to break up the otherwise blank walls. Hanging equally beautiful mirrors also helped to make the smaller areas look bigger and brighter.
In houses I wasn't allowed to hang things on the wall, I found resting larger mirrors against the wall was a great alternative when decorating the space, and I don't see why this would not work with larger frames layered with smaller frames and canvases for an artful statement.
Alternatively, I used to use Command Strips such as these on Amazon (opens in new tab) to hang smaller, lighter frames and canvases. These useful strips helped to hang art without damaging the wall or the paint, so long as I hung and removed them correctly.
7. Don't forget about the kitchen and bathroom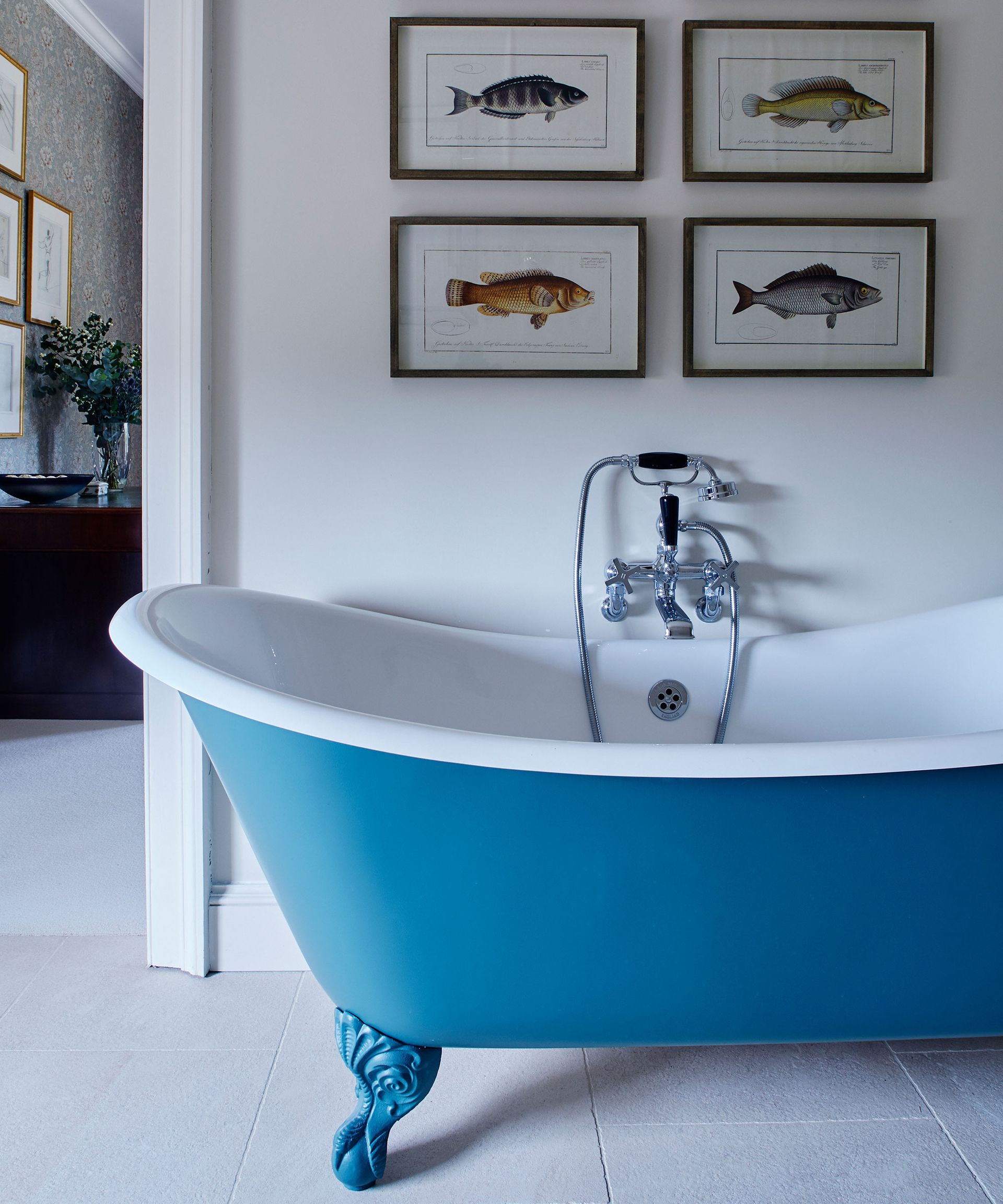 I didn't touch my kitchen ideas or bathroom ideas for a long while when I first moved into my rental house. I mean, the rooms seem so finished already, with it basically impossible to remodel a tiled space in a rental.
When I had finished up with the rest of the house and I was itchy to continue decorating something, I finally began personalizing these smaller spaces. Besides adding a runner to my kitchen to hide some of the old tiled floorings, I also added bathroom art ideas and kitchen art ideas to warm up the spaces.
One of my favorite additions was the battery-operated picture light similar to this one on Amazon (opens in new tab) above my bathroom mirror and kitchen frames to add some accenting wall lighting to the space without having to rewire anything.
8. Work with the properties existing features
My home is a period property, meaning that it has some of its original features still scattered throughout the rooms, from the original chimneys and fireplaces to the vintage entryway tiles.
I felt some responsibility to restore some of these features and make them look their best while also incorporating them into my style. Embracing the character of the property helped to make my decor look more purposeful, enhancing the overall look and feel of the home.
Is a tenant responsible for decorating?
While it is the landlords responsibility to decorate the home in the first instance, for example suppling carpets/flooring, painted walls, tiles, and necessary built-ins, it is the tenants responsibility to make the space their own upon moving in. The extent to which you can decorate the property (such as repainting, for example) will come down to landlord preference, so have a conversation with your landlord to see if you can come to an agreement.
Can you put things on the wall in a rental?
Decorating the walls in a rental is a topic of contestation, with some landlords allowing it and others not even allowing a bit of sticky tack. Whether or not you can decorate the walls in your rental home will come down to your landlord's preference, so it is worth having a conversation with your landlord about the implications of decorating to see if you can come to an agreement. Assuring that you will refill holes and paint may sway your landlord into allowing you to hang a picture or repaint.
Chiana has been at Homes & Gardens for six months, having started her journey in interior journalism as part of the graduate program. She spends most of her time producing content for the Solved section of the website, helping readers get the most out of their homes through clever decluttering, cleaning, and tidying tips – many of which she tests and reviews herself in her home in Lancaster to ensure they will consistently deliver for her readers and dabbles in the latest design trends. She also has a first-class degree in Literature from Lancaster University.