How often should you dust your bedroom?
We ask experts how frequently to dust a bedroom so we can breathe easy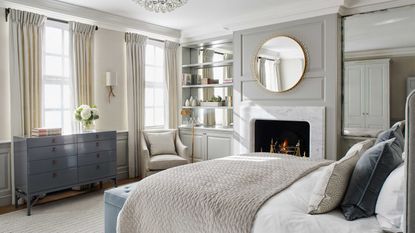 (Image credit: Future PLC)
Our bedrooms and bedding are especially prone to dust as we spend lots of time in them. As spaces where guests don't tend to visit, and where were generally have lots of fabrics – from throw pillows and curtains to upholstered headboards that don't show dust in the same way a glass coffee table would – we might think we can get away without dusting our bedrooms too often.
But cleaning professionals will tell you that cleaning a bedroom regularly is worth the effort, as it will keep the space feeling and looking its best, while improving both the air quality and the quality of our slumber.
Here's how often to dust a bedroom, areas not to miss, and why frequent dusting is a key cleaning tip for allergy sufferers.
How often to dust a bedroom
Removing dust before it has the chance to build up has various benefits, not least that it will help to prevent musty odors, keeping your bedroom smelling great.
As a rule of thumb, cleaners recommend dusting your bedroom at least once a week. Hashi Mohamed from Minneapolis-based cleaning company Ivy Cleans explains that weekly dusting is generally sufficient to maintain a clean and healthy environment. 'However, in some cases, you might need to dust more frequently, especially if you have allergies or live in a dusty area,' Hashi adds.
Of course, whether you have your space cleaned professionally or do it yourself, regular dusting will be a quick job ticked off compared to a deeper clean needed when a bedroom has been left to get dusty for several months. The key areas not to miss are the mattress, bedframe, light fixtures, window sills and blinds, and electronics. Baseboards and air vents can also attract dust easily.
'I recommend dusting first with a dry microfiber cloth, before running your vacuum cleaner across the floors,' says Chiana Dickson, Homes & Gardens' junior writer. 'There are a few tricks to prevent dust that help you to maintain a healthy sleep space without too much work. For instance, an air purifier is a must if you're concerned about allergens in the air, and having some good underbed storage solutions will make it much easier to remove everything from under the bed so that dust doesn't accumulate among clutter.'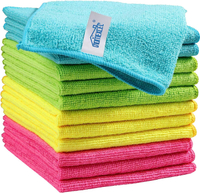 12 Microfiber cloths | $13.99 at Amazon
A good microfiber cloth is the most important tool in a cleaning arsenal. Keep a few to hand, and learn how to wash microfiber cloths to keep them effective, and you'll rarely need anything else. Their electromagnetic fibers will pick up dust effectively.
Chiana has been at Homes & Gardens for a year, having started her journey in interior journalism as part of the graduate program. She spends most of her time producing content for the Solved section of the website, helping readers get the most out of their homes through clever decluttering, cleaning, and tidying tips – many of which she tests and reviews herself in her home in Lancaster to ensure they will consistently deliver for her readers.
If you are concerned about dust, you may want to dust your bedroom more frequently. Ana Coddington, interior designer at Archival Designs says multiple dusting sessions a week could be necessary if you have a respiratory illness or allergies.
'This might seem a bit excessive to some, but dust accumulates so quickly and can bring serious health risks if left ignored. Plus, dusting regularly will make your cleaning routine easier and less time-consuming,' Ana says.

'Make sure to pay extra attention to areas that are often overlooked, such as behind furniture, the back of bookshelves, top of ceiling fans, picture frames, and light fixtures. These are basically the hotspot areas where dust tends to accumulate the most since they can easily be missed during regular cleaning. Don't forget to also dust surfaces and objects that are frequently touched, such as doorknobs, light switches, and electronics.'

She points out that neglecting to dust your bedroom can result in a number of negative consequences. For one, accumulated dust can trigger allergies or worsen existing respiratory issues. This is because dust contains various allergens, such as pollen, mold spores, and pet dander. It can also cause irritation to the eyes, nose, throat, and skin. Furthermore, dust can attract pests like dust mites which feed on dead skin cells and cause allergies as well. On a more cosmetic note, dust can make your room look untidy and dull.
FAQs
What happens if you don't dust your bedroom?
'Failing to dust your bedroom can lead to a variety of issues. Dust can contain allergens, pollen, and other particles that, when left to accumulate, can cause or exacerbate allergies and respiratory problems,' says cleaning expert Hashi Mohamed. 'Dust mites, which thrive in a dusty environment, can cause skin irritations and allergies. An excessive buildup of dust can make your bedroom look and feel unclean, affecting your overall well-being and comfort.'
---
To make sure it doesn't take more time than necessary to maintain a clean and cozy bedroom, you can read up on the key dusting mistakes to avoid.
Sign up to the Homes & Gardens newsletter
Decor Ideas. Project Inspiration. Expert Advice. Delivered to your inbox.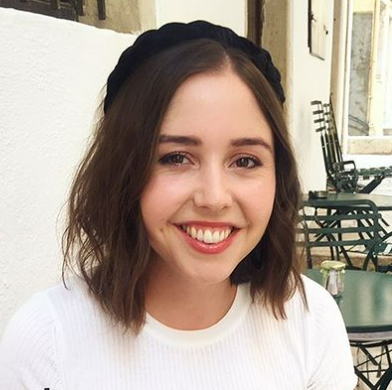 Millie Hurst is the Solved Section Editor at Homes & Gardens. She has six years of experience in digital journalism, having previously worked as Senior SEO Editor at News UK in London and New York. She then gained experience writing for women's magazines before joining Future PLC in January 2021. Millie has written for an array of homes brands including Livingetc and Real Homes and was formerly Senior Content Editor at Ideal Home before taking on the position of Section Editor with Homes & Gardens. She has written and edited countless features on home organization, decluttering and interior design and always hopes to inspire readers with new ways to enjoy their homes. She lives in Sheffield, South Yorkshire and loves to weave nature-inspired decor and nods to time spent in Italy into her own home.