6 easy tricks I use at home to prevent dust – for a consistently clean space
The simple dust-proofing techniques I've found really help to keep my apartment clean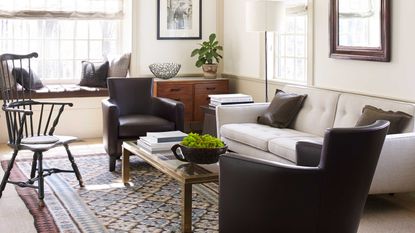 (Image credit: Future PLC)
Sometimes you only have to blink and there's a film of dust covering the coffee table or gathering on top of our gallery wall artwork – no matter how 'on top of things' we might be.
Skin particles, dirt on shoes, fabric particles, and pets all contribute to dust, and it has a frustrating habit of building on surfaces at an alarming rate.
I work from home and have family members with allergies, so I make an effort to remove dust the right way. Not only is keeping on top of cleaning and dusting the simplest and most inexpensive way to make our homes look and feel better, but it also improves the air quality.
My tricks to prevent dust
Here are my five top dust-proofing techniques and product recommendations you might not have realized you needed, to save you time and get your home sparkling clean.
1. Use the right tools
As with any task around the house, dusting is made considerably easier with the right tools. There are various great cleaning products out there that will do a lot of the hard work for you.
For example, I highly recommend a Swiffer duster with an extendable handle, at Amazon, which collects so much dust, dirt, and hair and makes it easier to get to hard-to-reach spots. It has fluffy, electrostatic fibers that grab fine particles around windows, shelves, and the dining room table. You can also stock up on Swiffer refills, at Amazon.
For a more eco-friendly option that can be used over and over again, you can't beat a microfiber cloth, at Amazon, which works in a similar way, collecting dust on its tiny fibers.
2. Vacuuming regularly
It may sound obvious, but following a tidying and cleaning routine that involves regular vacuuming (around twice a week) goes a long way. Choose one of the best vacuum cleaners, ideally with a HEPA filter, as these remove the most dust, pollen, and pet dander. Personally, I have the Miele Classic vacuum cleaner, at Amazon, and swear by it. It's incredibly powerful and more affordable than lots of other vacuums on the market.
Run it across floors and area rugs frequently so that dust doesn't have as much time to build up. Hallways and high-traffic areas around the doorway and where I get ready in the morning tend to need the most attention.
When doing a deeper clean, I find that it's better to dust before vacuuming, otherwise, dust settles again more quickly. It can be hard to keep on top of chores but when I vacuum twice a week, I always notice how much quicker and easier it is to do.
3. Using a dehumidifier and an air purifier
I like to run my air purifier before guests come over to give the air a refresh, especially if I've just done a quick clean and thrown more dust up into the air. I also use a dehumidifier in laundry mode to help dry clothes quickly, and find the filter collects a lot of dust, too.
These are really easy cleaning tips for allergy sufferers that will prevent dust with barely any effort.
4. Decluttering
The more clutter, decor pieces, and 'to sort out laters' on your surfaces, the harder it will be to dust. Decluttering little and often will make things much easier. I generally try to keep windowsills and the dining table clear so there aren't too many obstacles in the way.
5. Using a doormat and shoe storage
Having a doormat is one of the simplest ways to stop excess dust from making its way into your home on footwear. I try and remember to clean the doormat and shake it out outside now and then, and keep shoe storage close to the door, so small particles aren't traipsed inside.
Changing my bedding every Sunday
Given how much time we spend in bed, our bedding gets very dusty very quickly. Maintain and fresh, clean, and hygienic sleep space by changing your sheets weekly. Our comforters, pillows, and bed sheets are a key source of dust, so establishing a routine for washing your bedding will really help to prevent dust in the bedroom.
There's nothing better than getting into a bed of freshly laundered sheets, and although it can feel like a work out when you're in the middle of changing them, it's a nice way to have a Sunday reset ready for the following week.
FAQs
What is the best way to repel dust?
Although we would all like a quick fix, a regular cleaning routine is the best way to keep dust at bay. Dust is inevitable, but we can control the levels of dust by vacuuming, mopping, and having upholstery cleaned as needed.
---
A final tip I'd recommend is always to dust with a dry cloth or duster, otherwise you can end up with streaks.
Sign up to the Homes & Gardens newsletter
Decor Ideas. Project Inspiration. Expert Advice. Delivered to your inbox.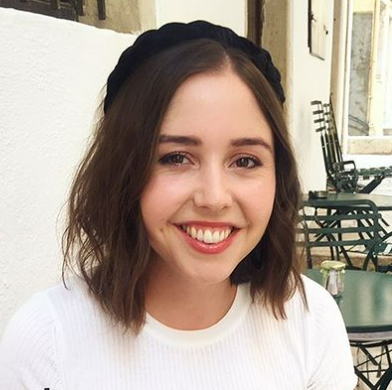 Millie Hurst is the Solved Section Editor at Homes & Gardens. She has six years of experience in digital journalism, having previously worked as Senior SEO Editor at News UK in London and New York. She then gained experience writing for women's magazines before joining Future PLC in January 2021. Millie has written for an array of homes brands including Livingetc and Real Homes and was formerly Senior Content Editor at Ideal Home before taking on the position of Section Editor with Homes & Gardens. She has written and edited countless features on home organization, decluttering and interior design and always hopes to inspire readers with new ways to enjoy their homes. She lives in Sheffield, South Yorkshire and loves to weave nature-inspired decor and nods to time spent in Italy into her own home.