How to increase the natural light in your bathroom – 5 simple ways
Home improvement professionals share their best methods to help you maximize the amount of natural light coming into your bathroom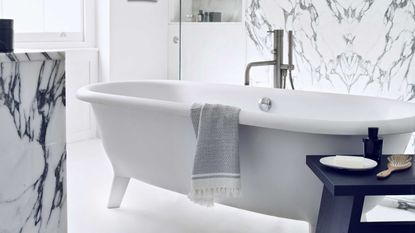 (Image credit: Future PLC)
Whether it's the shorter days or the bathroom's location on your floor plan, our bathrooms often lack natural light.
It's always worth considering new ways to capture and increase natural light in the home for an increased sense of well-being.
As the places where we begin and end our days, our bathrooms are spaces where we may want to enhance the levels of natural light and airflow and not rely so much on artificial bathroom lighting.
How to increase the natural light in your bathroom
Our home improvement experts have shared their suggestions on how you can invite more natural light into your bathrooms and a number of quick fixes to let the sunshine in.
1. Strategic use of mirrors
It's an old trick, but never to be underestimated. According to interior designer Samantha Pratt, the easiest way to increase natural light in your bathroom is by strategically placing mirrors, like this mirror from Anthropologie, in the room.
'Mirrors can work wonders in bouncing natural light around the bathroom,' she says. 'Place mirrors opposite windows or on walls perpendicular to windows to help distribute light more evenly.'
You can also choose mirrored or glass accessories and shower doors to mimic the effects of the mirror and have natural light flowing throughout the room.
Samantha is an experienced interior designer with a history of working in the textiles and ceramics industry, having started her career in set design for theater. She started her design company nearly four years ago, with the goal of carrying the skills she had learned in the past to her own business and developing her style.
2. Install translucent window treatments
Translucent window treatments, typically made of materials like frosted glass or even certain types of resin, allow soft, diffused light to permeate the room without compromising privacy. These panels often produce a pleasant, ethereal glow as they filter sunlight.
A frosted satin finish is said to let the most light in, so consider if your current glass could be blocking too much light. Consider replacing heavily frosted glass with transparent or slightly frosted glass, only taking the frosting halfway up the window, and installing a Roman blind instead which can quickly be rolled down when needed.
3. Use natural light-reflecting surfaces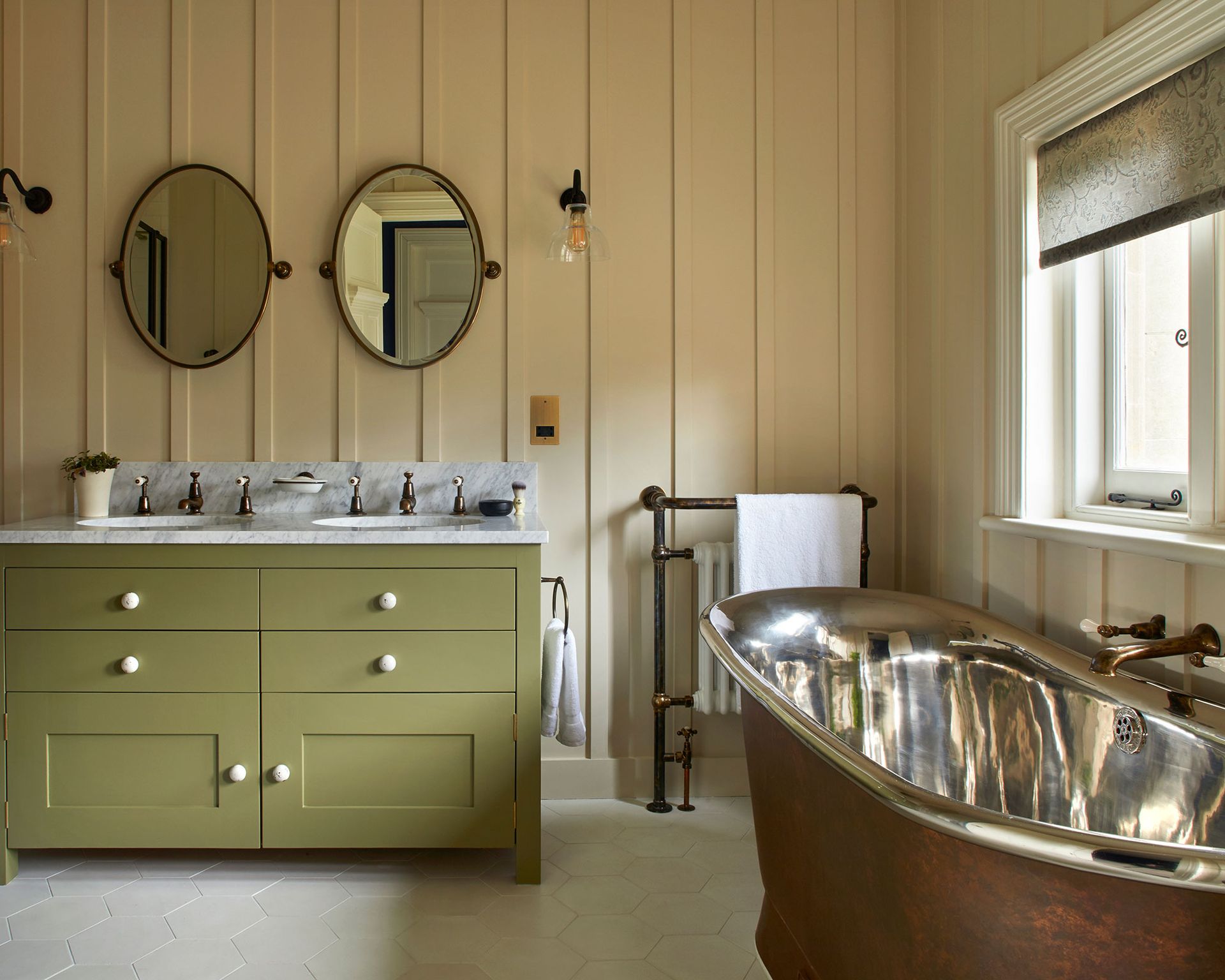 In the same way that a shiny tiled backsplash can subtly increase the natural light in your kitchen, reflective surfaces make a huge difference in how bright your bathroom feels. Tom Hilger, a home remodeling expert, recommends using natural light-reflecting surfaces to increase the bathroom's light levels. 'There are now available on the market paints that are specifically designed to reflect natural light,' he says. 'These paints can be used on walls, ceilings, and even furniture to help brighten up a bathroom.
Light-colored or reflective surfaces can bounce the natural light around the room and make it appear brighter and bigger. You can use white or pale walls, tiles, countertops, mirrored vanities, at Wayfair, to create a light and fresh look. You can also use glass, metal, or glossy finishes to make things feel brighter.
Tom Hilger has been working in the Home Remodeling industry for over 7 years. As a remodeling designer, he has experience in creating and executing various home improvement projects that are affordable and effective.
4. Add plants
Surprisingly, the addition of plants can also be used to increase natural light levels in your bathroom. Plants can help to purify the air in your bathroom and add a touch of nature to the space.
When placed near a window, plants can reflect and disperse sunlight, making the room feel brighter and more airy. Plants can help to filter light and create a more inviting space. Choose the best indoor plants that can thrive in humid conditions, such as ferns, orchids, or bamboo.
5. Remove outdoor obstacles
If your bathroom window overlooks an outdoor space, consider the landscaping outside when trying to increase the natural light levels entering your bathroom.
Tom Nolan, founder of All Star Home, a home improvement company, suggests that pruning large shrubs or trees that block sunlight can make a significant difference. It's worth remembering that some of the plants and trees may be providing privacy to your bathroom which may be affected if you prune too much.
Tom Nolan is the founder of All Star Home, a home improvement company that helps individuals turn their house into the home of their dreams across the U.S.
FAQs
What is the best lighting for a dark bathroom?
If your bathroom is especially dark or has no windows, the recommended amount of light should be at least 2,000 lumens, (the measurement of visible light from a light source). A main ceiling light with two or three lightbulbs will help compensate for the lack of natural light.
---
Incorporating natural light into your bathroom not only enhances its aesthetic but also promotes a sense of energy and a feeling of being in line with nature. With a few design changes and strategic choices, your bathroom can be left feeling a much brighter and more uplifting space.
Sign up to the Homes & Gardens newsletter
Decor Ideas. Project Inspiration. Expert Advice. Delivered to your inbox.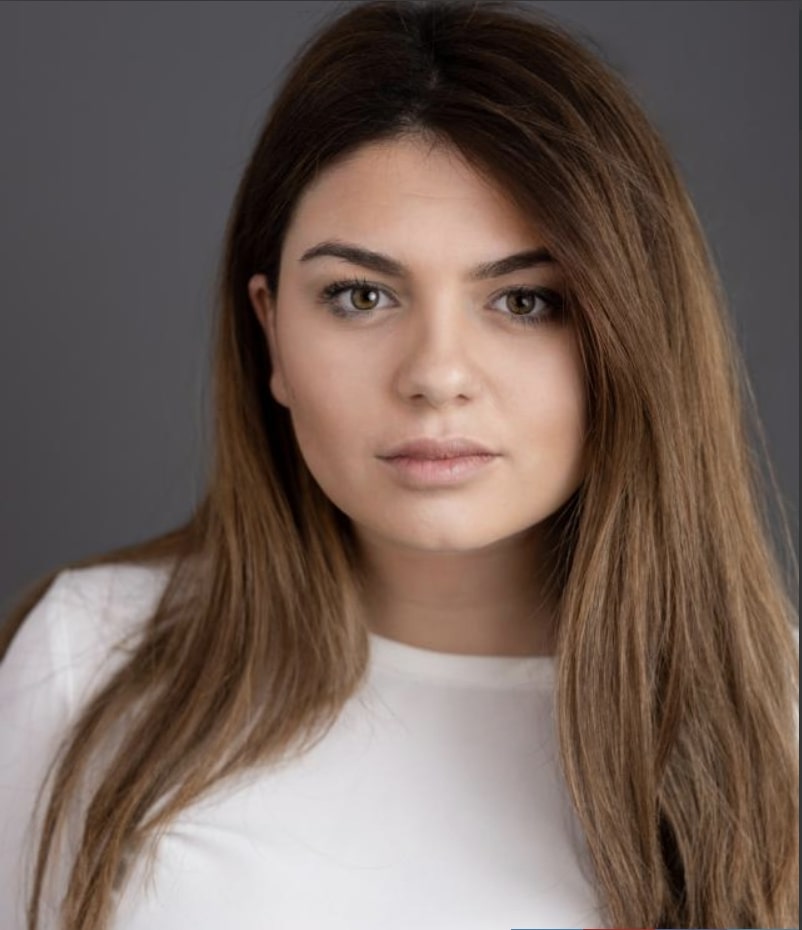 Seraphina is a contributing editor at Homes & Gardens, writing Solved features on organizing and storage. She loves to decorate and also grow her own produce from her home in London. Her previous experience includes working at Women's Health and Fabulous Magazine.