How to keep flies away outside – pest control experts share their top tricks
Enjoy your time outside this summer with these lasting solutions to dissuading flies outside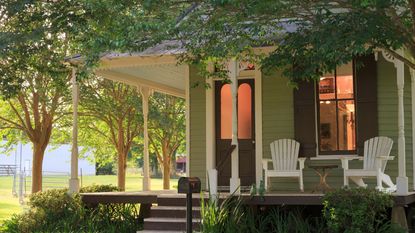 (Image credit: Getty Images)
Sign up to the Homes & Gardens newsletter
Decor Ideas. Project Inspiration. Expert Advice. Delivered to your inbox.
Thank you for signing up to Homes & Gardens. You will receive a verification email shortly.
There was a problem. Please refresh the page and try again.
Although better than them being in your home, flies can be just as irritating outside when you're trying to enjoy time in your yard – so how do you keep flies away outside?
The good news is that many of the home remedies to keep flies away in your home work outdoors too, with a few permanent added extras to help deter flies from your outdoor seating areas, too.
Here, pest control experts share their tricks for keeping flies away outside so you can enjoy a nice summer evening on your porch.
How to keep flies away outside
Whether you are trying to get rid of horseflies, or combatting any flying insect such as getting rid of moths, these quick solutions are ideal for keeping your outdoor areas free from flies.
1. Keep food covered
Flies, like any pests, are attracted to food, so the first step to keeping them away is to remove any food sources that are present – especially when getting rid of fruit flies, suggests Gene Caballero, pest control expert at GreenPal.
'This includes things like trash, pet food, and food scraps,' he says. 'If you're eating outside, be sure to clean up any food that you drop or spill and keep sharing food covered when you are not dishing up.'
Gene Caballero is the Co-Founder of GreenPal which has been described as Uber for lawn care. He has been in the landscaping business for over 25 years.
2. Keep trash covered up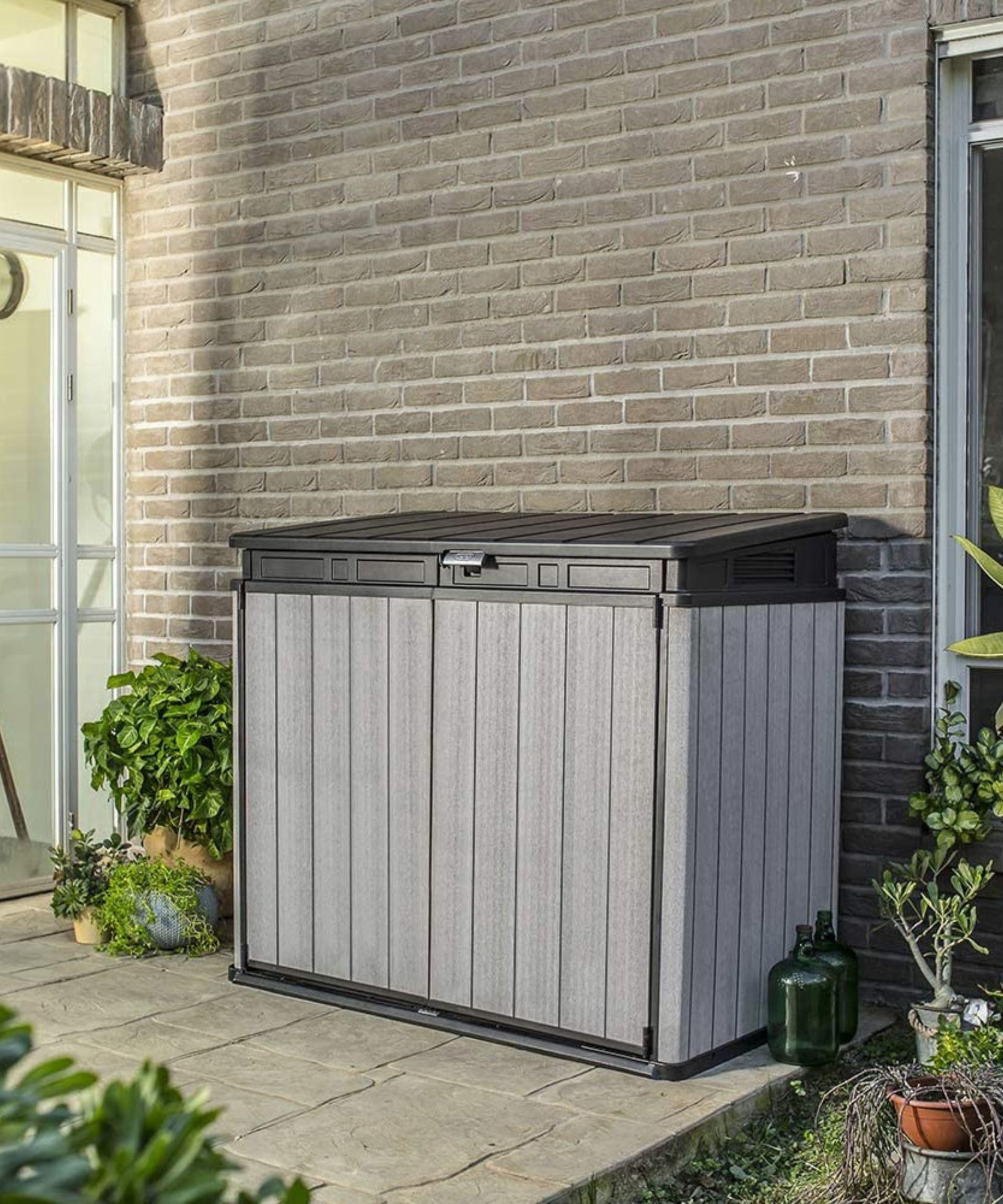 Flies are just as attracted to rotting food as the fresh food you cook, so it is vital to keep your outdoor waste bins covered and to empty them regularly, says Jim Tarman, pest control expert and branch manager at Fox Pest Control.
'You need to ensure timely disposal,' he says, 'this includes arranging for the placement of trash for pick up during vacations. Keep trash receptacles away from your home when possible too to keep them away from seating areas, and keep them out of sunny areas as well which can speed up the rotting process and attract more flies with bad smells.'
Jim has over 17 years of hands on experience in pest control management having worked in both residential and commercial settings.
3. Keep your yard well maintained and remove waste
Just as household waste can attract flies, yard waste, pet waste, and overgrown grasses can all provide refuge and food sources for flies. As a result, pest expert Jim Tarman suggests cleaning up pet waste as soon as possible to prevent flies from laying eggs, and keeping our lawn mowed to a short height, picking up leaf and plant matter that has fallen too to prevent rotting plant matter and offering them shelter.
4. Use fly-repellent plants
Several fly-repellent plants can help to keep your yard free from pests, such as lavender, peppermint, and marigolds, explains Gene Caballero, pest control expert. The upside of methods like this is they can be semi-permanent through the summer and add a beautiful, colorful feature to your outdoor space.
5. Use fans to make flight difficult
Although you may only think of using fans to cool down a room, they can be effective fly control when sitting or dining outside, says Jim Tarman, pest control expert.
'In outdoor dining areas, utilize outdoor fans to make flight difficult for the flies,' he suggests. 'You may take notice that fly activity is low on breezy days so using a fan will provide the same effect.'
6. Light citronella candles
If you are looking for a pretty way to keep flies away outside, then look no further than citronella candles. These aesthetic pest control pieces can add ambient outdoor lighting, especially when sat out at night, while also producing a strong lemony scent that flies can't stand, explains Vincent Luca, pest control specialist at On Demand Pest Control.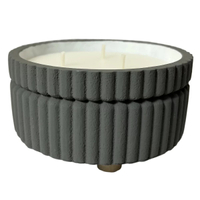 Citronella and Blue Lavender Candle | $10.98 at Walmart
This large, three-wick citronella-based candle is great for fragrancing outdoor air on your patio or porch, perfect for getting rid of lingering smells and keeping bugs at bay.
7. Employ a fly trap
Several commercially available fly traps on the market can help to trap flies when one or two come to bug you, reminds Nicole Carpenter, CEO of Black Pest Prevention.
'Sticky traps, such as this tube trap from Amazon, are a good option for this,' they say. 'Alternatively, try a bait trap that lures flies in with a strong scent then trap them in a dome with soapy water.'
You can even make your own homemade fly trap to get rid of gnats with vinegar if you are looking for an affordable or natural way to deal with pests too.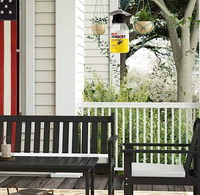 Outdoor Fly Magnet | $29.99 for two at Amazon
This outdoor fly magnet lures flies in with bait and then drowns them in water to prevent them from buzzing out and annoying you as you try to relax – it is also highly rated by users on Amazon.
8. Use physical barriers to keep flies at bay
Of course, the best way to truly be rid of flies is to use a physical barrier that they cannot pass, says Zahid Adan, garden expert at The Plant Bible.
'You can consider installing screens on windows, doors, and patio enclosures can prevent flies from entering your home or outdoor living spaces – just ensure the screens are intact and without any gaps,' he adds.
If screens will throw off the look of your yard, consider hanging outdoor curtains instead, or add a curtained outdoor daybed to provide a secure seating area.
9. Avoid overwatering plants
Overwatering plants can have more negative effects than just damaging the plant itself, warns Vincent Luca, pest control specialist. 'Flies are attracted to damp areas, so avoid overwatering the surrounding vegetation to minimize their attraction,' he recommends.
Brush up on how to watere plants in hot weather to help avoid overloading them, and work out when to water plants depending on the variety in your garden to keep them happy and healthy, as well as protect yourself from irritating insects.
FAQs
How do I keep flies away at night?
If flies are bothering you when you are trying to sit outside at night, it may be that they are attracted to your lighting. The best way to keep them away is to use citronella candles, offering you a cozy ambiance while producing a lemon scent that flies can't stand. You can also use bug light traps to help draw bugs away from your yard lighting and towards a buzzing trap which will quickly kill them, stopping them from bugging you again.
What is the best chemical to repel flies?
If you have found that natural deterrents aren't quite cutting it for keeping flies away then deterrents with the chemical permethrin are the best option. This is one of the most common insecticides for fly control and is readily available commercially, so should be simple to find.
---
Keeping flies away from your outdoor areas is good for more than helping you to enjoy your time in nature. Keeping flies away from the perimeter of your home and your windows and doors is a great way to keep flies out of your house in the first place, so you don't have to work out indoor pest solutions later down the line.
Sign up to the Homes & Gardens newsletter
Decor Ideas. Project Inspiration. Expert Advice. Delivered to your inbox.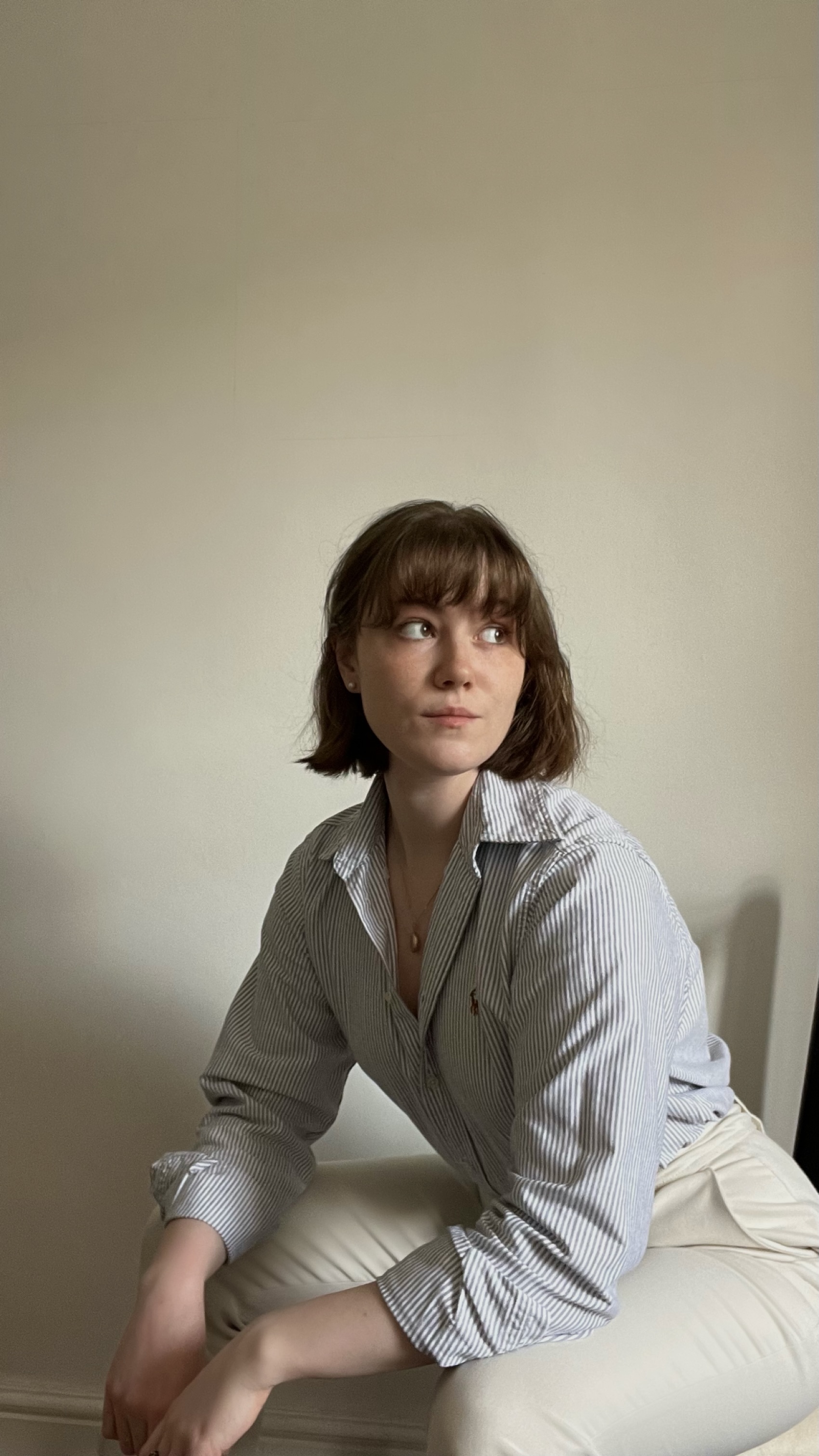 Chiana has been at Homes & Gardens for a year, having started her journey in interior journalism as part of the graduate program. She spends most of her time producing content for the Solved section of the website, helping readers get the most out of their homes through clever decluttering, cleaning, and tidying tips – many of which she tests and reviews herself in her home in Lancaster to ensure they will consistently deliver for her readers and dabbles in the latest design trends. She also has a first-class degree in Literature from Lancaster University.