Daybed ideas – 11 designs that add comfort and style to the home
Explore our daybed ideas for some beautiful design inspiration and where to use a daybed in the home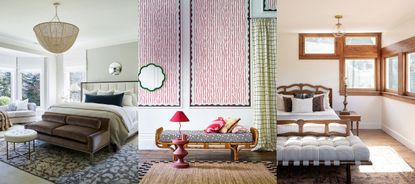 (Image credit: Jessica Bennett of Alice Lane Interior Design, photography by Nicole Hill Gerulat | Jon Day Photography | )
Daybed ideas can not only bring additional seating into a room in the home, but they can add inviting comfort and a striking design statement to your space.
Providing a relaxed seating area, as well as a place to recline and lay down, a daybed is a multipurpose design that unites elements from both bed and sofa design. One of the great things about daybed ideas is that there are so many different designs to choose from, from shape to style and material.
Whether you are exploring bed ideas for the home and want to add a more unique design to a guest room, or are looking for additional seating in a living room, a daybed can effortlessly integrate into a variety of spaces in the home.
Daybed ideas
From luxurious leather designs to ways you can use a daybed outdoors as well as throughout the home, we have curated a collection of ideas to provide you with some beautiful daybed inspiration.
1. Place a daybed at the foot of the bed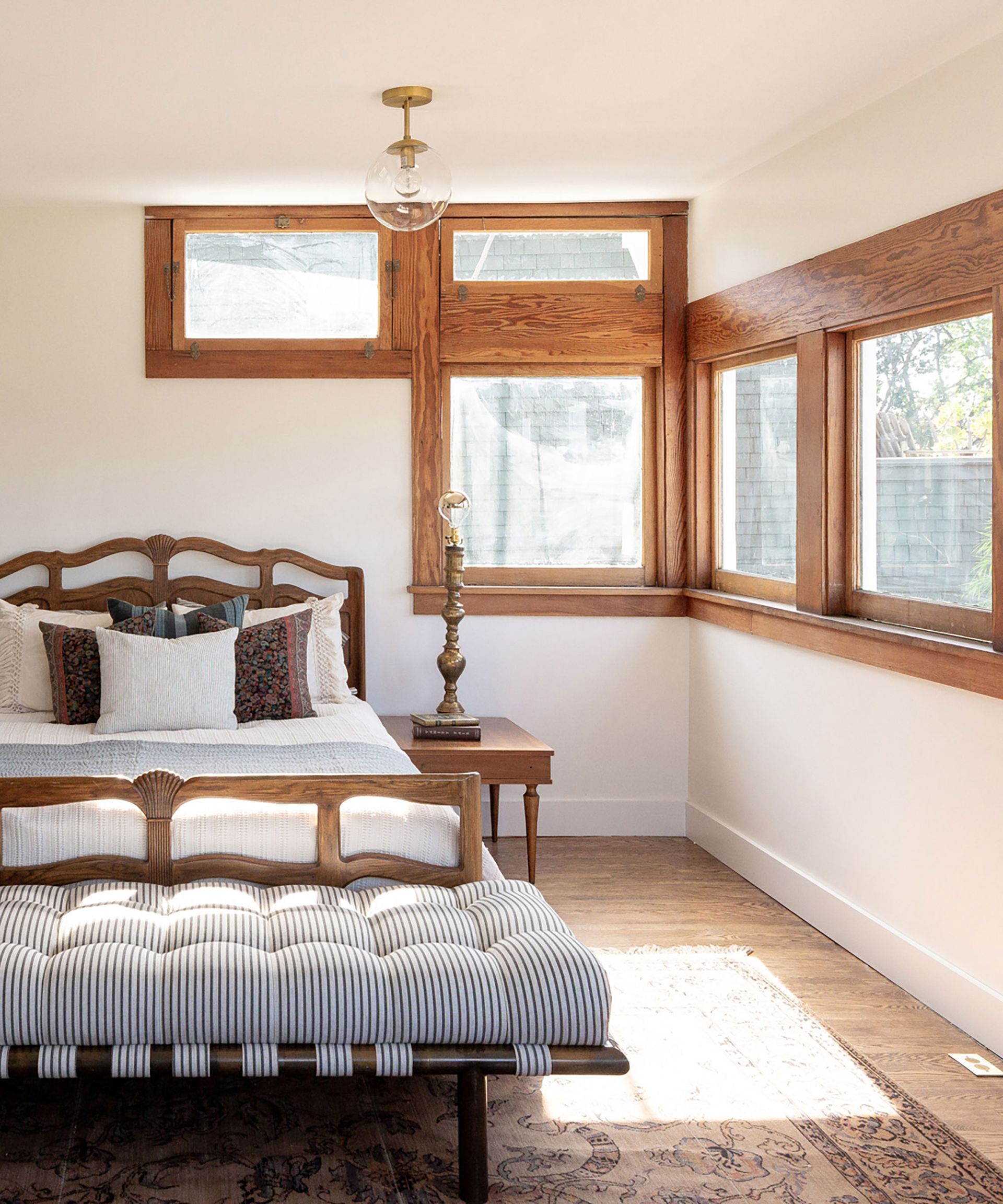 One of the most popular locations for a daybed in the home is at the foot of a bed.
The bed is often the central, most important item in the bedroom, so extending the design and further enhancing its presence in the room by placing a piece of furniture at the end can help the bed area feel fully grounded to the space - great for larger bedroom spaces.
As shown in this bedroom, from a restoration project in a Los Angeles home by Jamie Haller - Interior Design & Restoration, the daybed not only creates a comforting area to sit, but elevates the use of dark wood throughout the space, establishing a cohesive and united look.
A bedroom that feels timeless and organic, the daybed works well to add inviting texture and warmth to the space.
2. Choose a daybed with practical storage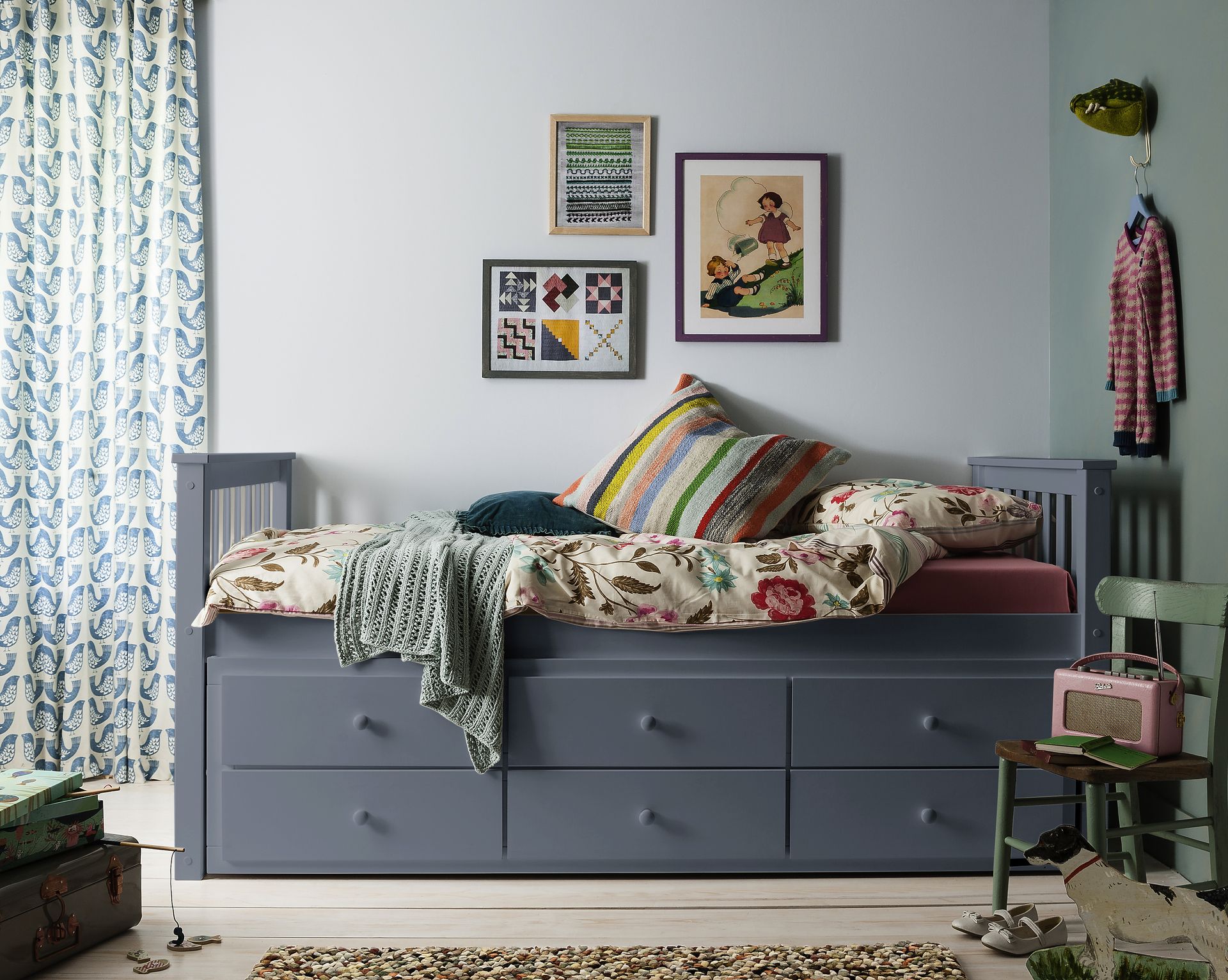 A daybed is a great option for kid's room ideas, with many designs providing practical storage underneath the bed - ideal for toy storage ideas.
The stylish blue-gray daybed in this kids bedroom is a design that can grow with the space for years to come, with the handy draws beneath providing homes for clothes, toys and shoes.
Homes & Gardens' editor in chief Lucy Searle also says, 'a design like this is also great for a guest bedroom - especially if the room doubles up as a storage space and dumping ground in the home!'
3. Enhance a tall daybed design with a canopy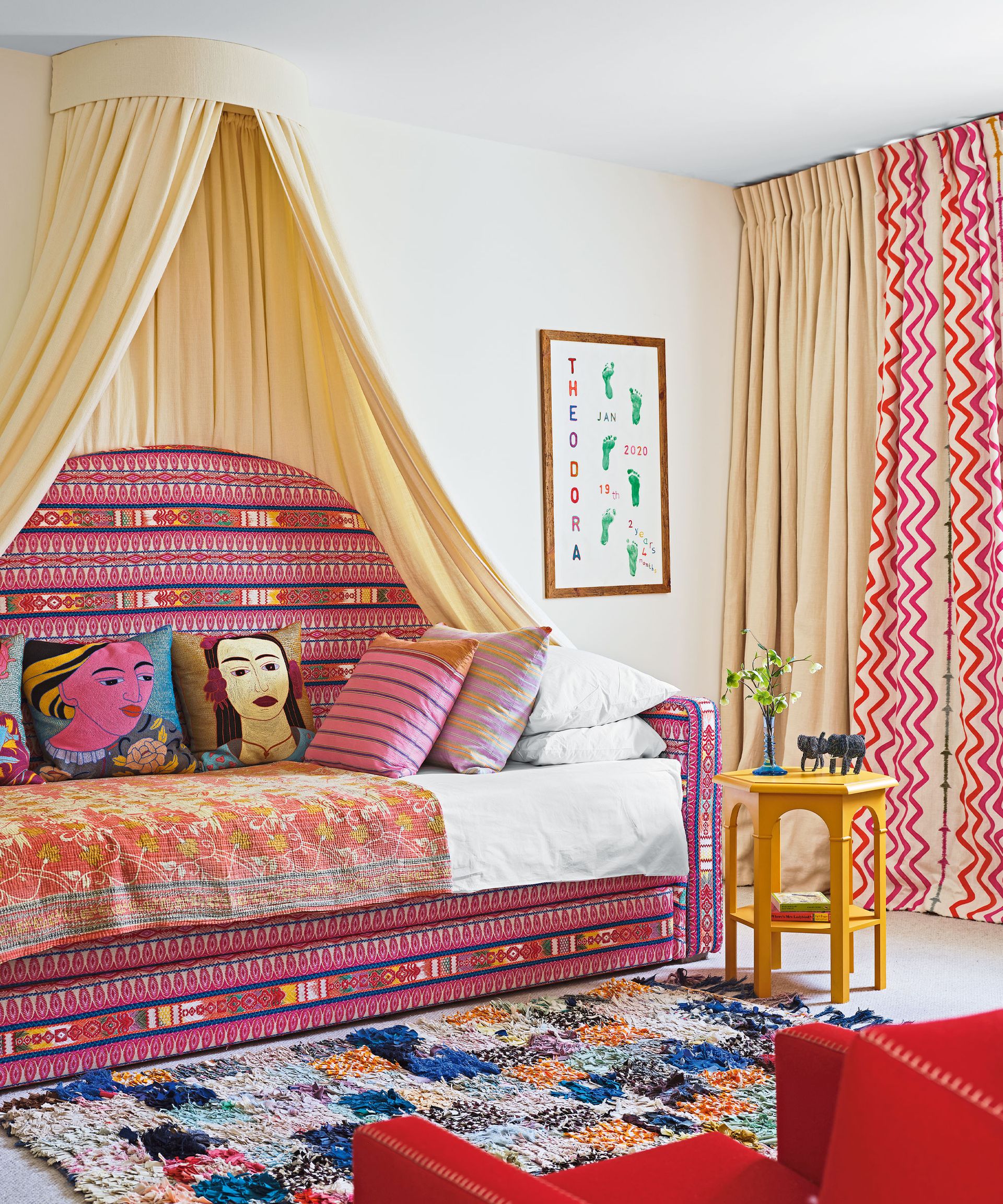 A chance to bring in beautiful color, pattern and shape to a space, why not use daybed ideas to make a stunning design statement and focal point in a room.
In this colorful, vibrant bedroom designed by Kate Guinness , the daybed is the shining star of the show, defined by a curvaceous, tall design, upholstered in a beautiful pink patterned fabric. The cream canopy not only adds a sense of balance and calm to the space, as well as enhancing the height of the daybed design, but elegantly drapes over the daybed to establish a cozy cocoon of comfort.
4. Keep things sleek and sophisticated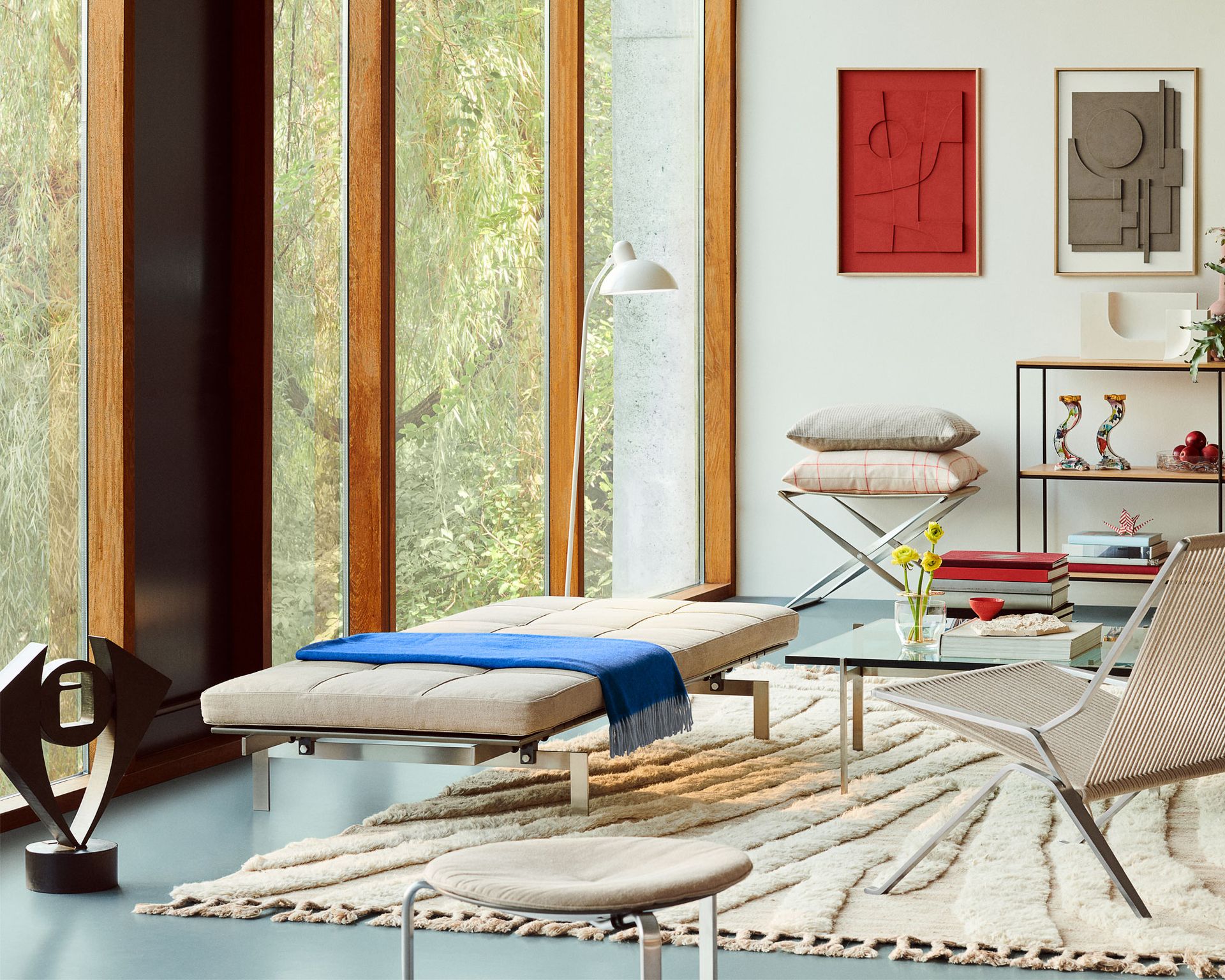 Many daybed designs are defined by sleek and simple silhouettes, embracing a more minimalist look that adds a modern, clean elegance to a space.
Above shows part of the iconic PK collection from Fritz Hansen, designed by Danish designer, Poul Kjærholm. Included in this furniture series is the PK80 daybed, a stunning design piece that embodies a refined, timeless appeal. Inspired by a sofa design by Mies van der Rohe and Lilly Reich in 1930, the daybed is an elegant example of craftsmanship that celebrates the true essence and simplicity of furniture design.
5. Add style and seating to your garden with an outdoor daybed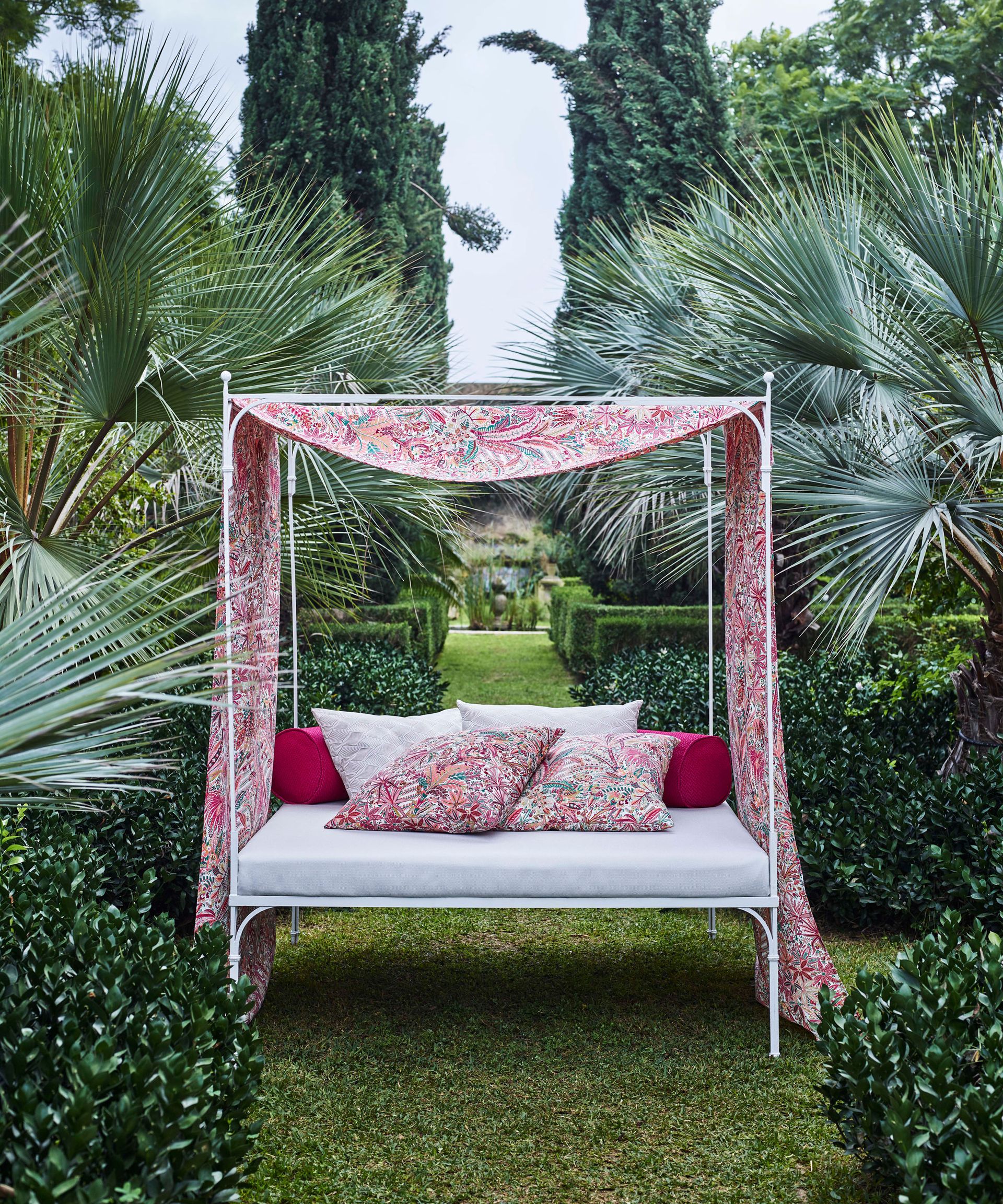 Whether you are exploring outdoor seating ideas, or want to bring a beautiful indoor design element to your garden space, there are many outdoor daybed designs that can add comfort and style to your outdoor area.
This daybed design, with a matching canopy and cushions from Liberty, not only brings color and vibrancy to the green garden space, but creates a relaxing and comforting shaded area to sit and enjoy the outdoors.
Creating a stylish seating area such as this will only make your outdoor space feel more inviting and comfortable, perfect for entertaining garden ideas.
6. Enhance your modern scheme with a graphic design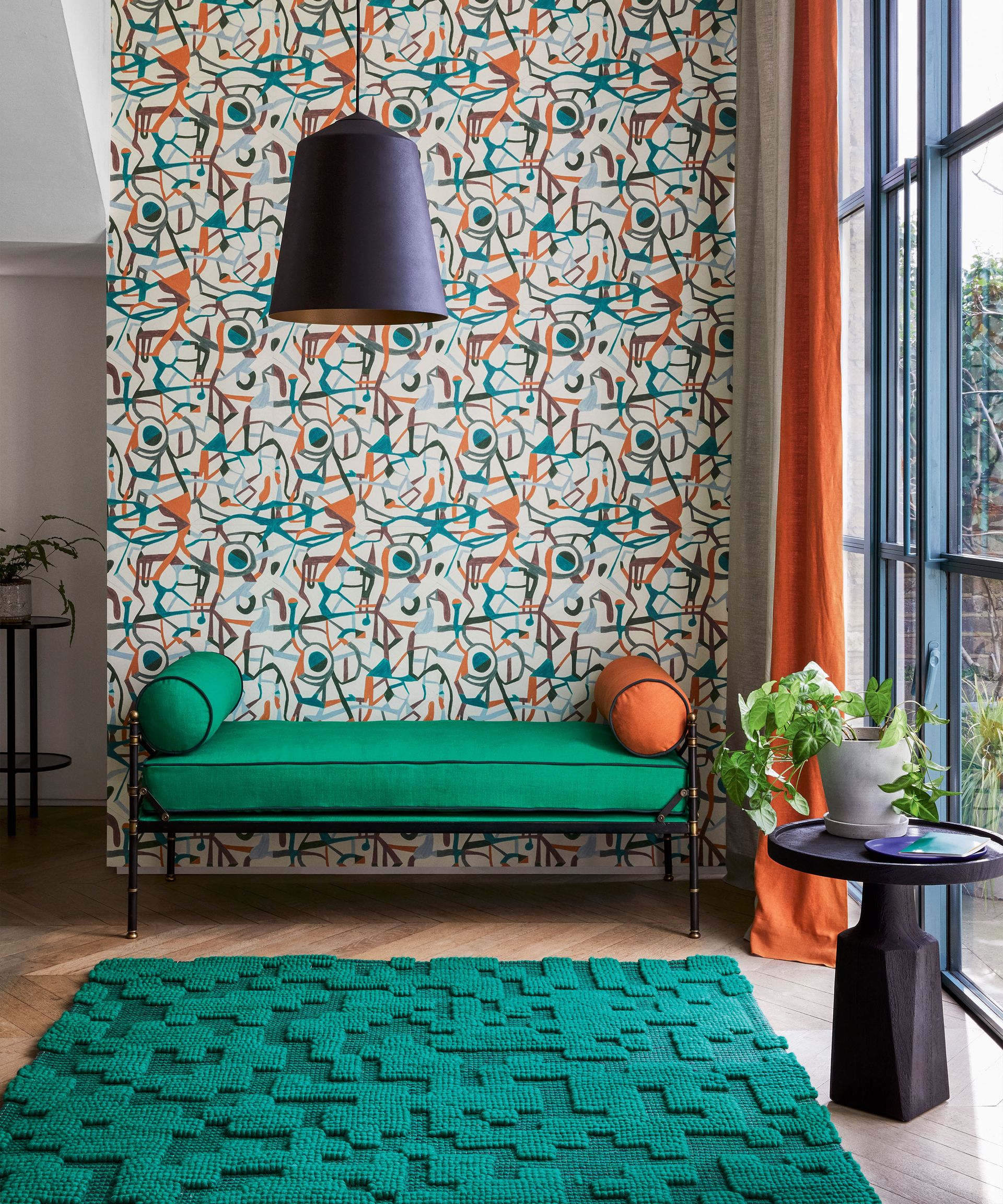 In this modern hallway, defined by a bright and uplifting green and orange design, the sleek daybed coordinates perfectly with the vivid abstract wallpaper, rug and curtains.
The daybed's graphic shape, defined by a union of the cylindrical bolster cushions and long upholstered seat, enhances the overall modern, geometric design in the space - as well as creating an inviting area to sit as you step foot into the hallway.
A design rich with contrasts yet united through a shared color palette, a daybed can both uplift and help ground your desired design scheme for a room through shape and color.
7. Place a daybed in a bay window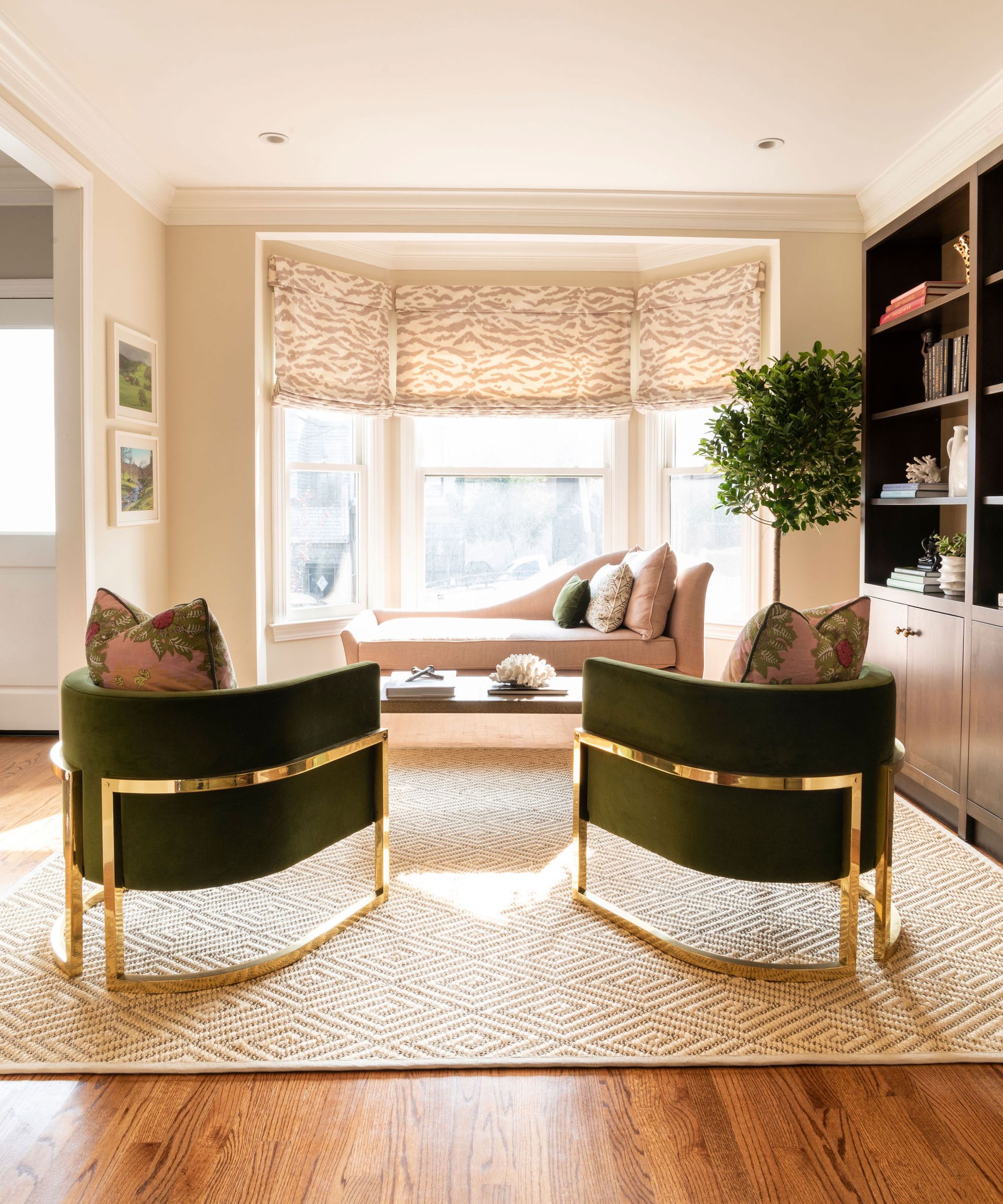 'An architectural feature that can bring huge amounts of natural light into a room, a bay window provides an array of creative styling ideas and design opportunities. From reading nooks to curtain ideas, enhancing your bay window space will give it the focus and recognition that it deserves - explore our bay window ideas for further inspiration,' says Jennifer Ebert, Homes & Gardens' digital editor.
In this modern living room, designed by Margaret Ash Design, the space beneath the bay window has been filled with a curvaceous, asymmetrical daybed. Working with the matching lounge chairs to create a sociable and stylish seating zone, the daybed design is beautifully framed by the large bay window.
8. Choose a cute and compact design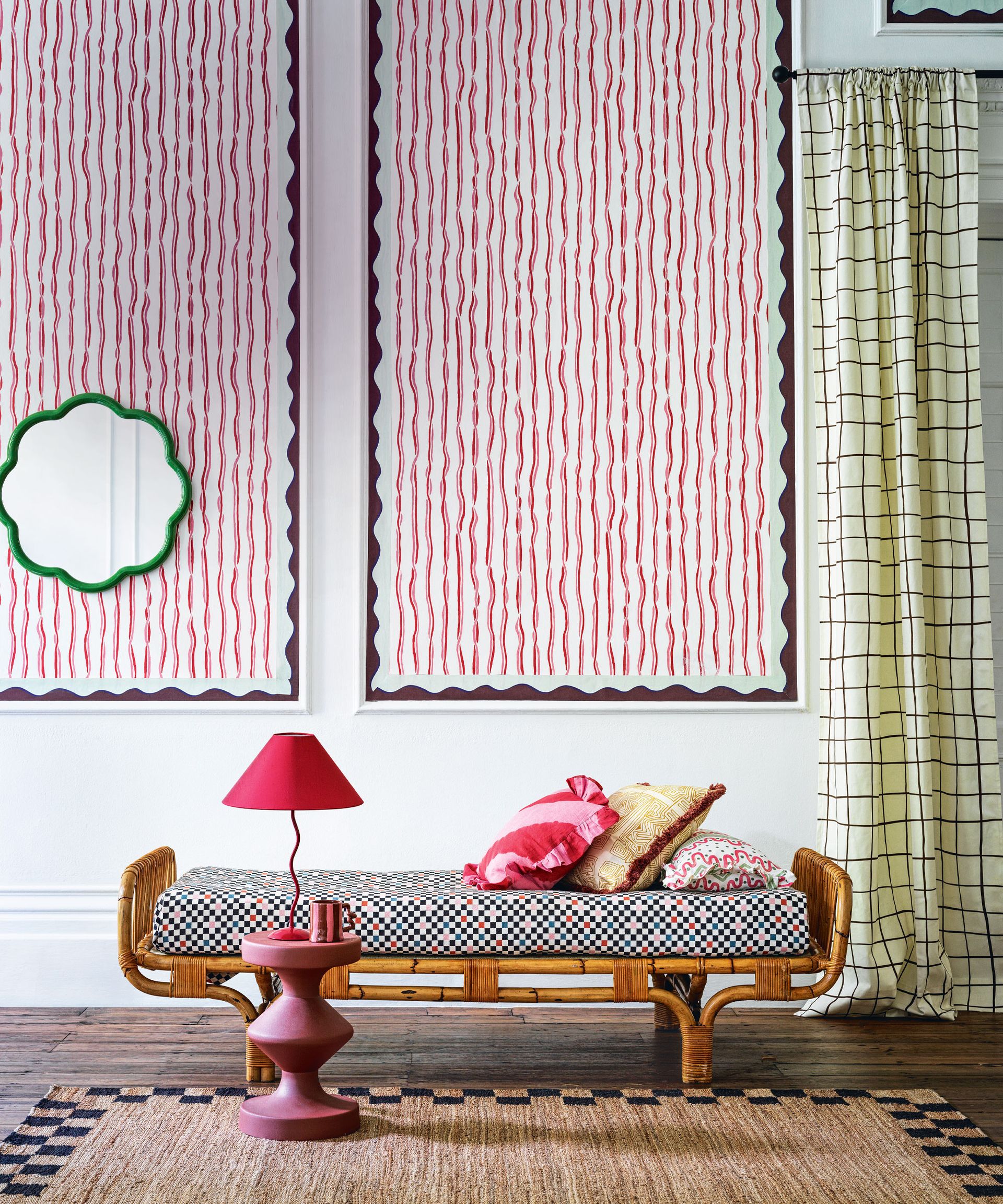 Whether you want a large daybed - closer to a bed, or are looking for smaller, more compact designs, much like a bench, there are options for spaces of all shapes and styles.
Part of the new checkerboard collection from a collaboration between 8 Holland Street and Vanderhurd, this unique daybed, defined by a warming, bamboo style frame, with an upholstered checkerboard seat cushion, unites traditional craftsmanship techniques and materials with a more contemporary and colorful printed fabric.
The room design extends the checkerboard theme through the curtains and rug, creating a playful and stylish contrast with the waved artwork, table lamp and side table - an elegant interplay of contrasting shapes and patterns.
9. Add a touch of luxury with leather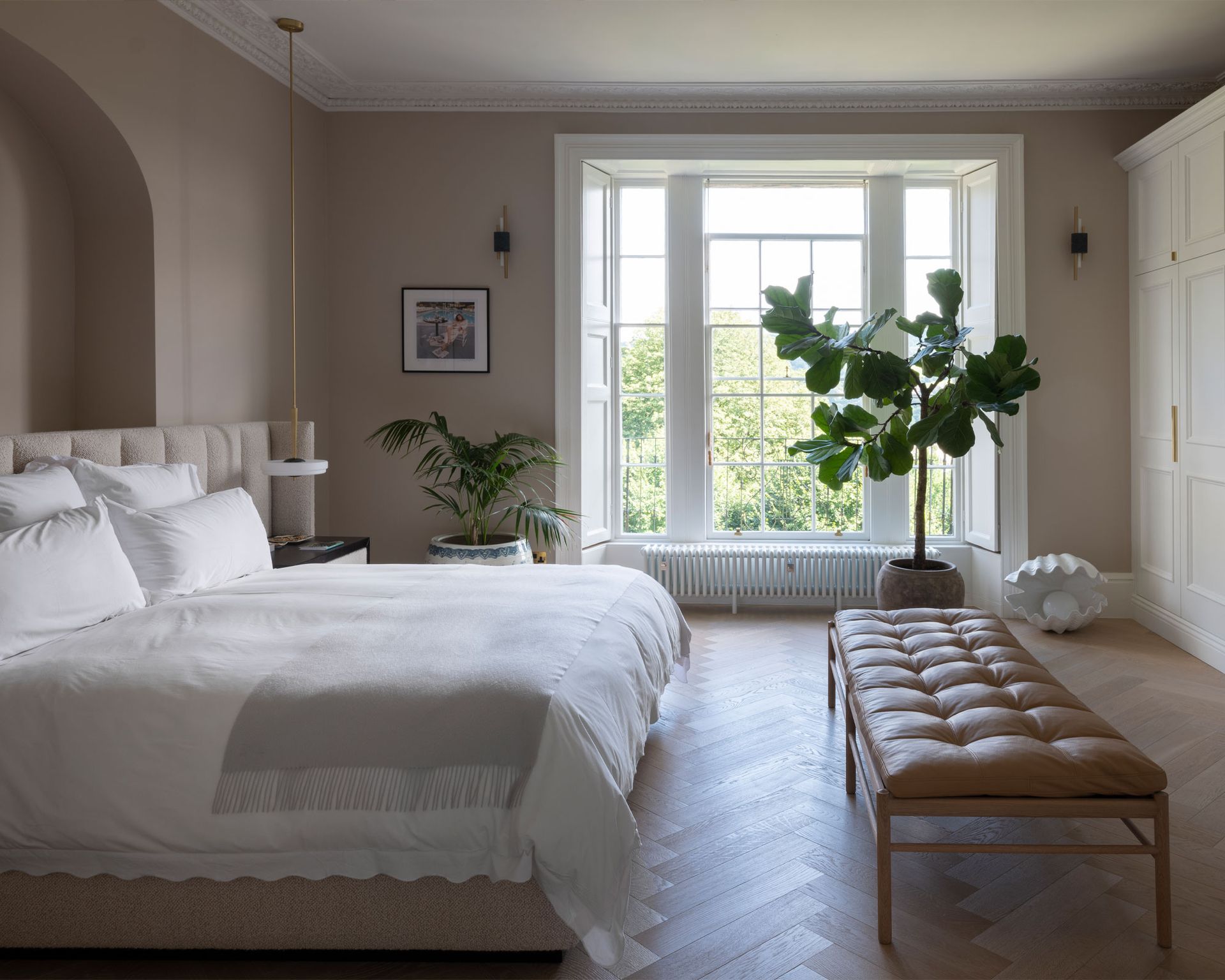 Timeless and luxurious as well as practical and hard-wearing, a leather daybed can provide a soft and comforting seat to perch on, as well as effortlessly grow with changing styles and spaces over time.
In this master bedroom, designed by Laura Butler-Madden, the daybed adds strength and structure to the overall calming and soft design, establishing an elegant contrast. The overall look is a beautiful combination of feminine curves and sleek masculine lines, and unites a collection of different textures, shapes and styles to form a truly sophisticated bedroom space.
10. Enhance the feeling of comfort in a bedroom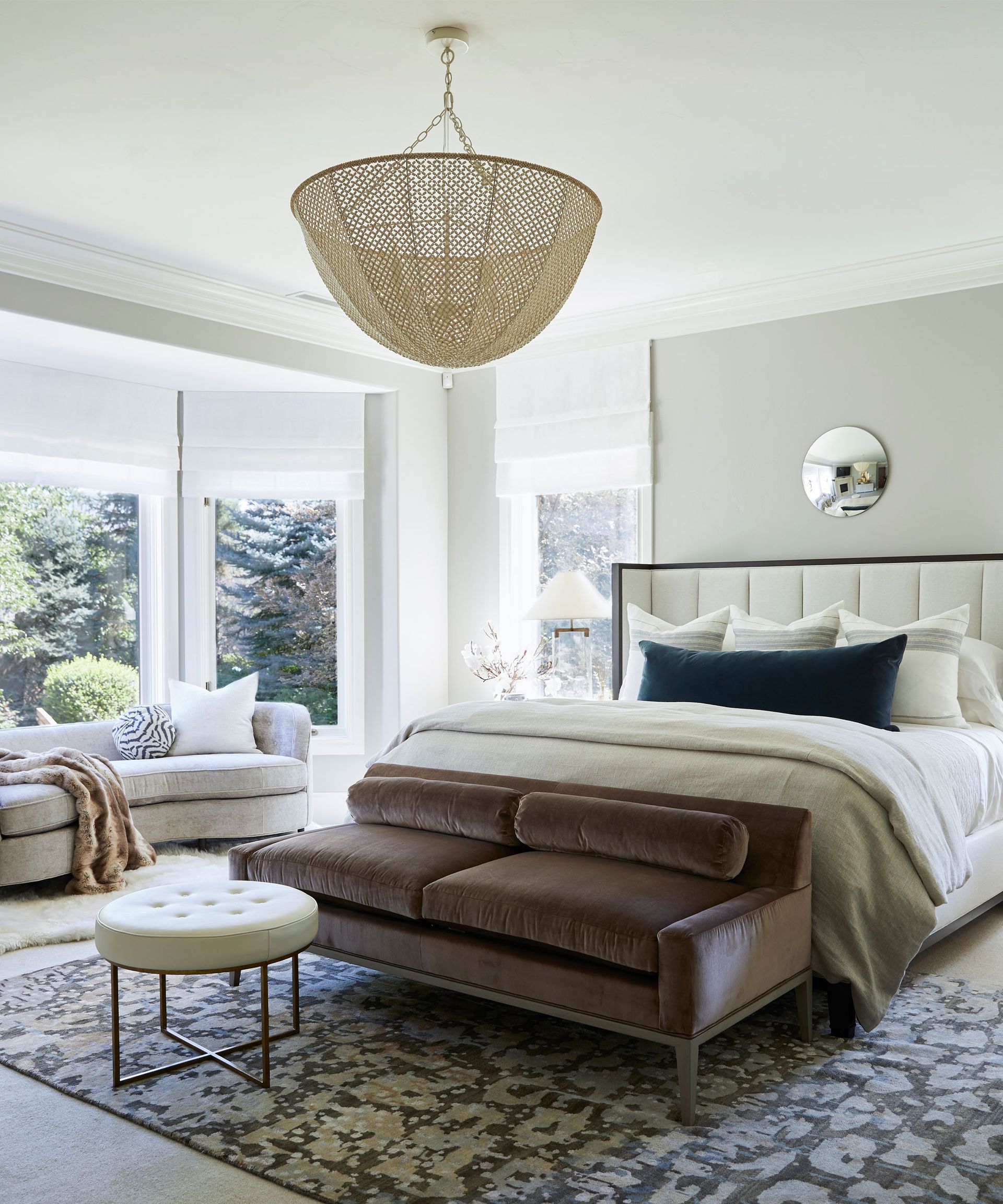 'A daybed is a great addition to a bedroom space, it not only provides a practical seating area for when relaxing or getting ready for the day, but it can enhance the feeling of comfort and texture in the room, making your bedroom feel more inviting - ideal for cozy bedroom ideas,' states Homes & Gardens' editorial director Sarah Spiteri.
In this large bedroom, designed by Jessica Bennett of Alice Lane Interior Design, the space has been filled with a collection of transitional furniture pieces. The plush velvet daybed adds a darker accent to the space, extending the bed area and creating a snug area to sit.
11. Embrace natural materials and an organic color palette
Why not bring the beauty of the outdoors indoors and choose a daybed design that celebrates natural materials and organic color palettes.
Adding beautiful texture and raw material to the space, this light wooden daybed with a green upholstered seat cushion, perfectly matching the green painted walls, enhances the overall green room design, helping to create both a calming and uplifting space.
Just like spending time outdoors, decorating with green is renowned to make us feel more calm and rejuvenated, with a green and wooden daybed design making for a timeless option for the home.
How do you make a daybed look good?
Daybeds come in all shapes, styles, sizes and designs, with many looking beautiful independently without the need for styling and accessories.
However, if you have a larger daybed in a bedroom, one way to make it look good and more cozy and inviting is with cushions and throws - or even a canopy as we have shown.
In a kid's bedroom, choosing a colorful daybed design can add a playful element of character, or why not make a statement with an upholstered daybed that embodies a striking pattern or print.
Where should you place a daybed in a room?
A daybed should feel fully integrated into your overall design scheme and have an intended purpose, whether that is for aesthetics or functionality. You do not want it to feel awkwardly placed in a room, so think carefully about which rooms may benefit from extra seating, or certain spaces that could be enhanced by a multipurpose piece such as a daybed.
As we have explored in this piece, a daybed can be placed at the foot of the bed, underneath a large window, or to provide additional seating in a hallway or living room.
There are many different sizes and styles of daybed, so you can find one to suit your specific space with ease.
Sign up to the Homes & Gardens newsletter
Decor Ideas. Project Inspiration. Expert Advice. Delivered to your inbox.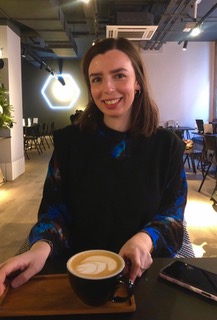 Zara joined Homes & Gardens in February 2022 as a Content Editor. After studying English Literature at University, she worked as an Ecommerce Website Editor, Content Writer and Buying Intern at multiple independent businesses within the luxury retail and lifestyle sectors. Her role at Homes & Gardens unites her love, experience and passion for the world of design and desire to create inspiring written content. She enjoys nothing more than discovering new trends, brands and products, whether that be in fashion, interior design or lifestyle.