How to secure your home for the holidays – 8 pro tips to keep your home safe
Follow these pro tips when going away on holiday - secure your home for the holidays and enjoy peace of mind while away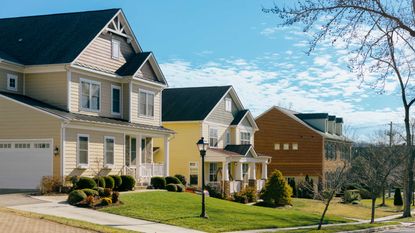 (Image credit: Getty Images)
Whether you're going away for just a couple of days or are planning a long vacation with the family, you'll want to make sure you secure your home for the holidays. It's no secret that homes that are empty are attractive to burglars, so what can you do to protect your property when you're not there?
We've asked home security experts to give their pro tips on how to best secure your home while you're away.
Fortunately, most of these tips are easy to implement and don't require a complex home security system – although if you're willing to go down that route, our experts offer useful tips for maximizing the effectiveness of smart security technology to protect your home.
How to secure your home for the holidays
Ultimately, though, securing your home for the holidays will require a thorough approach. The more of these tips you adopt, the better protected your property will be.
1. Create the illusion of an occupied home
All of our experts stress the importance of creating the illusion of a home that's occupied. Burglars, in their vast majority, are opportunists and don't want to encounter their target's homeowners. Most will avoid entering homes that have what K. Campbell, Principal at Blue Glacier Security & Intelligence, calls 'occupancy cues'. These include 'cars in the driveway, lights turned on in the house, a loud television or music, and the absence of mail and packages piling up.'
A mailbox stuffed with uncollected mail is the Achilles heel of many homes during the holidays, as Kirk MacDowell, Home Security Expert at Batten Safe, points out: 'It is common for burglars to look in mailboxes. If they look in your mailbox and can see 3-4 days of mail or see packages on your doorstep, it is a tell-tale sign that someone is out of town and away from their home.'
So, if you are going away, have a neighbor or friend pick up your mail and packages (which could also be stolen if they're left out on your porch for several days). Doing this one thing will make burglars at least doubt whether someone might be at home, and they are less likely to try breaking in.
Of course, if you can get a friend to house-sit for you and turn on the lights and the TV in the evening, that's even better. If you can't, ask your mail delivery provider to hold your mail at the post office while you're away (this is often called 'vacation hold' or 'holiday hold').
2. Secure all doors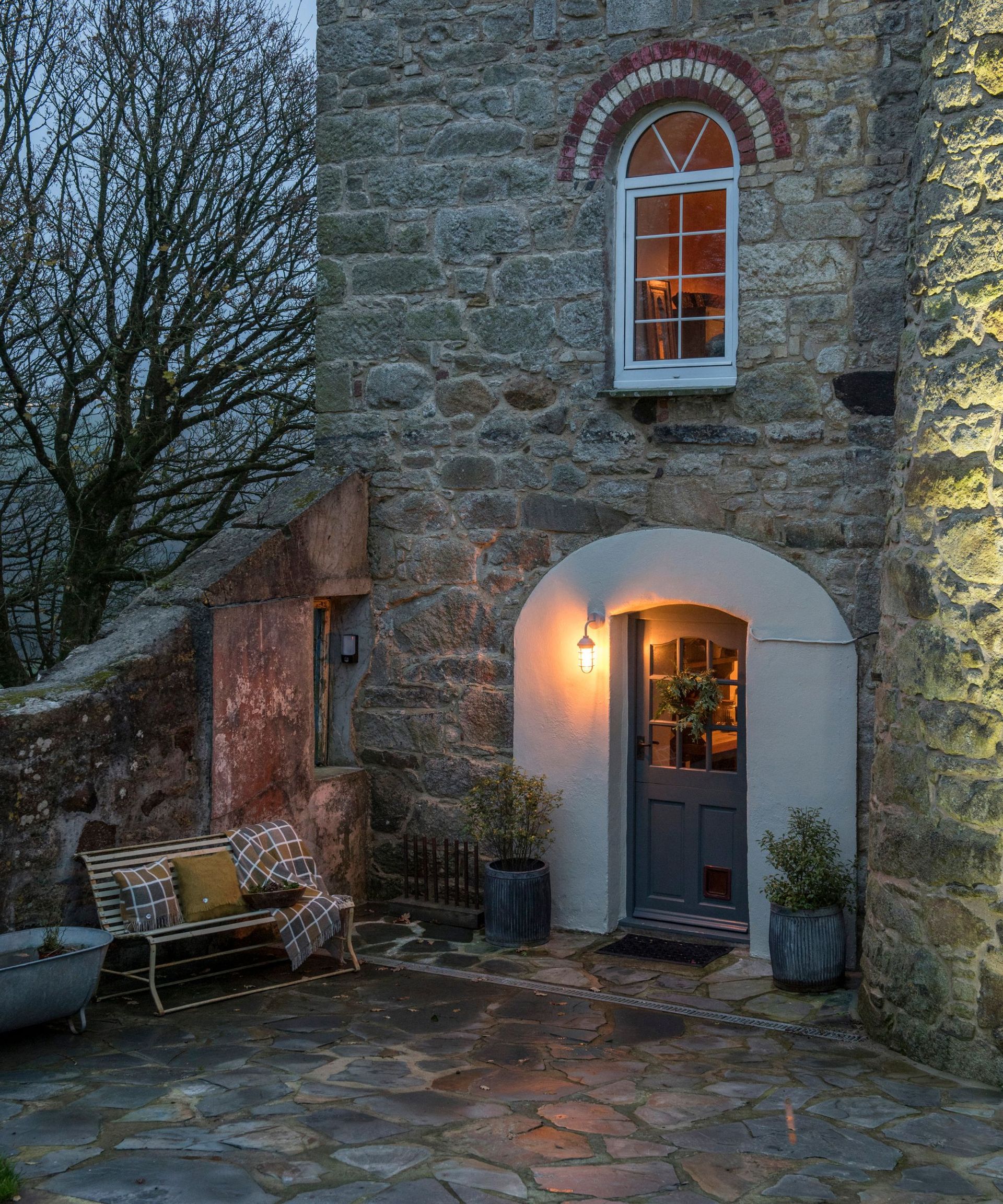 This might seem too obvious a tip to list, but the data doesn't lie. Many of us still forget to lock our doors, and Kirk MacDowell tells us that 'most burglaries occur through a back door.'
Contrary to popular belief (and scenes we've all seen in movies), burglars don't enjoy smashing windows: they'd much rather walk in through an open door. Filipp Shved, who is the Product Marketing Manager and consumer security systems expert at Aqara, reminds homeowners to 'lock up properly before a vacation. Double check all locks, not just doors.'
An unlocked door is pretty useless at protecting your home from a burglar, and that includes a door that has old locks that are easy to pick or pry open with a credit card. As an experiment, try it yourself: if your lock is easy to tamper with, replace it.
Extra pro tip: don't ignore your door hinges. Security expert at Survival Response and retired SWAT commander Gene Petrino recommends replacing 'door hinges and lock screws with 3-inch screws. This makes doors nearly impossible to kick in.' Other ways of burglar-proofing your front door include reinforcing strike plates and investing in smart locks.
Gene Petrino a security expert, and retired SWAT Commander. He is also on his local Board of REALTORS Safety Committee. Additionally, a Crime Prevention Through Environmental Design (CPTED) practitioner certified by the Attorney General of Florida.
3. Keep your yard tidy
Burglars prefer properties with overgrown shrubs in the yard because these give them excellent cover. Gene Petrino reminds readers that burglars like 'to operate unnoticed', and overgrown greenery allows them to do just that. This doesn't mean you have to cut down all the trees and bushes in your yard, but you may have to rethink your planting scheme a little. Make sure that your plants do not conceal your front/back door: these should always be visible from the street.
4. Don't leave valuables on display
It may seem like an inconvenience, but removing that expensive vase/lamp from your window sill may make a difference in protecting your home from an intruder. Burglars particularly like homes that look like they belong to someone who's older because, as Kirk MacDowell explains, 'older generations tend to have more valuables and medications in their homes.'
While you can't change your whole home decorating scheme, drawing the curtains and blinds if you have valuable furniture, artwork, or accessories on display is always a good idea. If you are likely to forget to close the blinds before you leave, invest in smart blinds that can be operated remotely from your phone.
5. Keep your social media accounts private
Gene Petrino cautions homeowners: 'Do not post about going on vacation or post photographs of being on vacation until you return. Criminals monitor social media to find homes where people are on vacation.'
If you are on Facebook and related platforms, make sure you trawl through all your content settings so that any posts you do create are shared only between you and your family and close friends. Be especially careful around changing your location settings: make sure these are never shared publicly.
K. Campbell, CBCP, CPP® is a security and intelligence professional with experience and training in geopolitics and global risk; intelligence; risk, threat, and vulnerability assessments; security management; executive protection; and business continuity. He is a Certified Protection Professional (CPP), board certified in security management by ASIS International.
6. Be discerning when choosing a home security system
There are a few caveats with installing smart home security – or any type of home security, for that matter. The biggest is that a home security system alone may not deter burglars if the other precautionary steps haven't been followed. K. Campbell goes as far as to say that 'deterrence should never be the *primary* reason for installing any security system, including cameras.'
It's also true some home security systems are better than others, and you have to be savvy about how you install and operate them. Gene Petrino, for example, stresses the importance of placing your security cameras 'strategically' 'to cover entry points and vulnerable areas'. He also advises investing in a security system 'with remote access capabilities'. This is important because having remote access to your surveillance cameras may give you a valuable opportunity to stop a break-in as it's happening.
Many modern security cameras (there's a wide selection on Amazon) with remote access features come with speakers and even video streaming that will allow you to talk to whoever is outside your door even if you're not there. Wireless doorbells such as Ring can also give you some protection, although it will be limited to the area around your front door.
7. Use the 'concentric layers of security' rule
Kirk MacDowell recommends always opting for an alarm system that 'combines cameras, video, and alarm' so that you can create what he calls 'concentric layers of security'. These are 'multiple rings or layers of security starting with the exterior of your home', with additional layers 'added as you move inward through the home.'
The problem with more traditional home alarms is that they 'can only detect the front and back doors of a home, and have a motion sensor.' Such an alarm 'will not detect a burglar coming in through the window, it would only detect them once they create motion within the house. Many burglars are aware of these systems and will use them to their advantage.'
The solution? Invest in alarm systems that prioritize early detection and allow you to interact with the burglar. 'The faster you can detect someone, the sooner they are deterred,' emphasizes MacDowell. Some of the newest home security systems use AI technology to detect and analyze suspicious behavior, allowing the homeowner to act much sooner. These systems can even pass on information about an individual to law enforcement – which brings us to our next point.
8. Consider contacting your local law enforcement
If relying on AI and ultra-sophisticated security systems is not your style (or is outside your budget), you may be able to protect your home simply by contacting your local law enforcement, and asking them to put your home on 'vacation watch.' Gene Petrino explains that 'most agencies offer this service where they will provide residents with a vacation check by a police officer for their home each day while they are away.'
This is a great option if you live in an area with good police presence and a regular community police patrol. Even if you don't, you may be able to contact your local neighborhood watch group and ask them to look in on your property.
FAQs
What attracts burglars to homes?
Our experts are united on this one: burglars are most attracted to homes that show signs of inoccupancy and easy entry. These are the two main factors that will make your home a target, and, sadly, depending on just how badly protected your home is, these signs 'are not limited to longer term vacations' as Filipp Shved explains. Burglars often target homes 'during the daytime while people are at school, work or running errands.'
Securing your doors and windows and having someone at home while you're not there remain the best ways to protect it. If you don't have family or friends in the area to watch your house while you're away, ask a neighbor or even consider getting a house sitter. Websites such as Trusted Housesitters have been successfully operating for many years and will have trustworthy, vetted people stay in your home while you're on vacation.
What is the single biggest deterrent for burglars?
Great news for pet owners: it's a barking dog. You don't even have to choose a ferocious large breed for a dog to act as a burglar deterrent. K. Campbell advises that 'even a small dog can deter a burglar, as its barking can be loud enough to attract unwanted attention.' The other benefit of owning a dog is that you will need a dog sitter while you're away, and they can create those highly desirable occupancy cues by picking up your mail and turning on the lights.
---
Keep safe and enjoy your holidays!
Sign up to the Homes & Gardens newsletter
Decor Ideas. Project Inspiration. Expert Advice. Delivered to your inbox.
Anna K. Cottrell is now a freelance writer, having previously been a Content Editor for Future's homes titles. She writes about interior design, property, and gardening. On H&G, she specialized in writing about property – buying, selling, renting – sustainability and eco issues.