5 items cluttering your desk space that are hindering your productivity
A clutter-free desk with only essential items can increase your productivity and mental clarity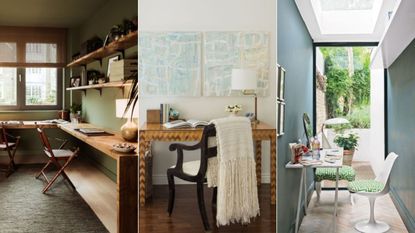 (Image credit: Albion Nord/80 Holland Park/Patrick Williamson / Joshua Smith Inc. / Lisa Romerein / Future PLC)
With the hustle and bustle of working life, it's easy to lose track of which items stored on your desk space are contributing to your productivity and which are acting as clutter and reducing your productivity, that you need to get rid of.
With a few simple decluttering tips, you can easily organize your desk to transform your home office into a more functional environment, allowing for improved mental clarity. Key to this is limiting the items on your desk to your daily essentials, decluttering useless items, and storing the rest in organized spaces.
Our experts explain the key items cluttering your desk space that you need to get rid of to elevate your workspace and increase productivity.
These 5 items are hindering your productivity
Jo Larsen, a growth blogger specializing in personal and professional development advises, 'You'll want to have a clear mindset when removing items from your workspace; focus on what will help make it easier for yourself moving forward.
'For example, if a particular item has been sitting stationary for months (if not years) without being touched then chances are it's just taking up precious space with no real purpose or value other than sentimental attachment – toss it!'
1. Uncessecary and disorganized electronics
Uncessecary or outdated technology can not only create clutter on your home office desk but also make locating the devices you need more difficult.
Mohammed Ahmed, founder of The Home Guidance advises, 'Discard broken flash drives, outdated chargers, and cables for devices you no longer own, and consider a tech recycling drop-off for outdated electronics. Use cable organizers to keep cords tidy and prevent them from tangling.'
'Using a large power strip for plugs is a great way to centralize the location of your plugs and using zip ties to is a way to connect the cables and feed them down a desk or cabinets,' advises Cameron Johnson, interior design expert and CEO of Nickson Living.
'Also, purchasing a docking station for your laptop is a great way to centralize the plugs of all of the accessories that connect to your CPU.' We recommend this adaptable docking station, from Amazon.
This not only enhances the aesthetics of your desk and declutters your home office, but also reduces time spent untangling wires and finding the correct device.
Mohammad Ahmed is an Interior Designer and Home Expert. He did his bachelor's degree in Interior design at the University of Minnesota in 2013 and since then has worked as an interior designer in various companies, designing functional and beautiful spaces for clients.

In addition to his interior and exterior design skills, Mohammad is also a home expert with a talent for creating bespoke furniture and other accessories. He has been featured in popular publications such as Forbes, Yahoo, Realtor, Real Homes, Bustle, and Living Etc. for his exceptional design tips.

2. Desktop papers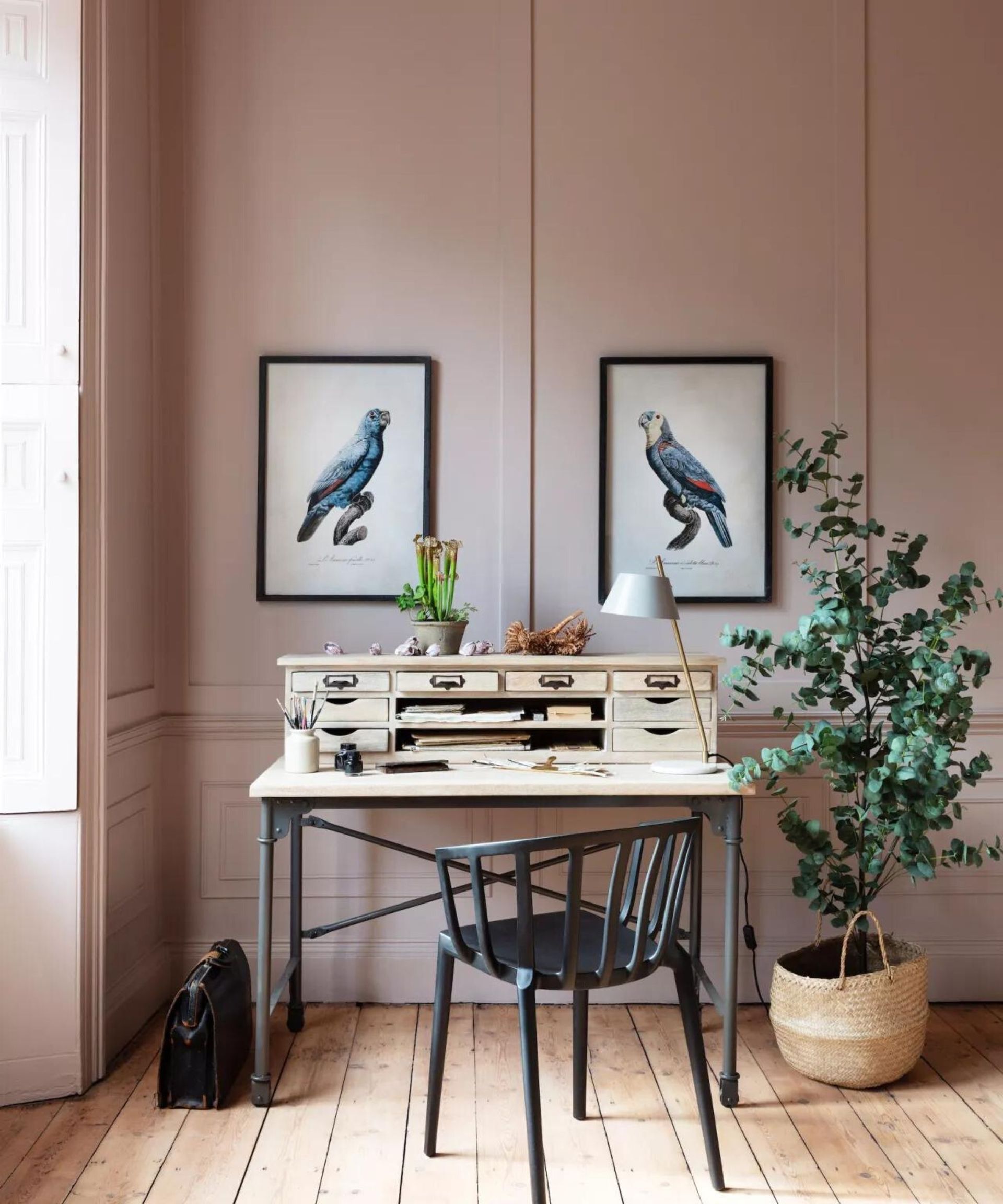 Another item that frequently takes up desk space is outdated or irrelevant paperwork including files, notepads, mail stick pads, old receipts or bills.
'Create a recurring meeting with yourself to process desktop papers once a week,' advises Kait Schulhof, founder and editor of A Clean Bee. 'Recycle or shred documents you no longer need. File the documents you need to save. Review sticky notes and determine which need to be kept vs. tossed.'
You could also look into options for digital filing where you can scan or store documents online instead.
Ensure your desk remains tidy to easily access what you need for work by creating a filing system to ensure archived documents can be stored away to reduce visual clutter and make them easy to locate. Keep only essential items on your desk, and organize drawers with other items you need on hand.
3. Too many decorative items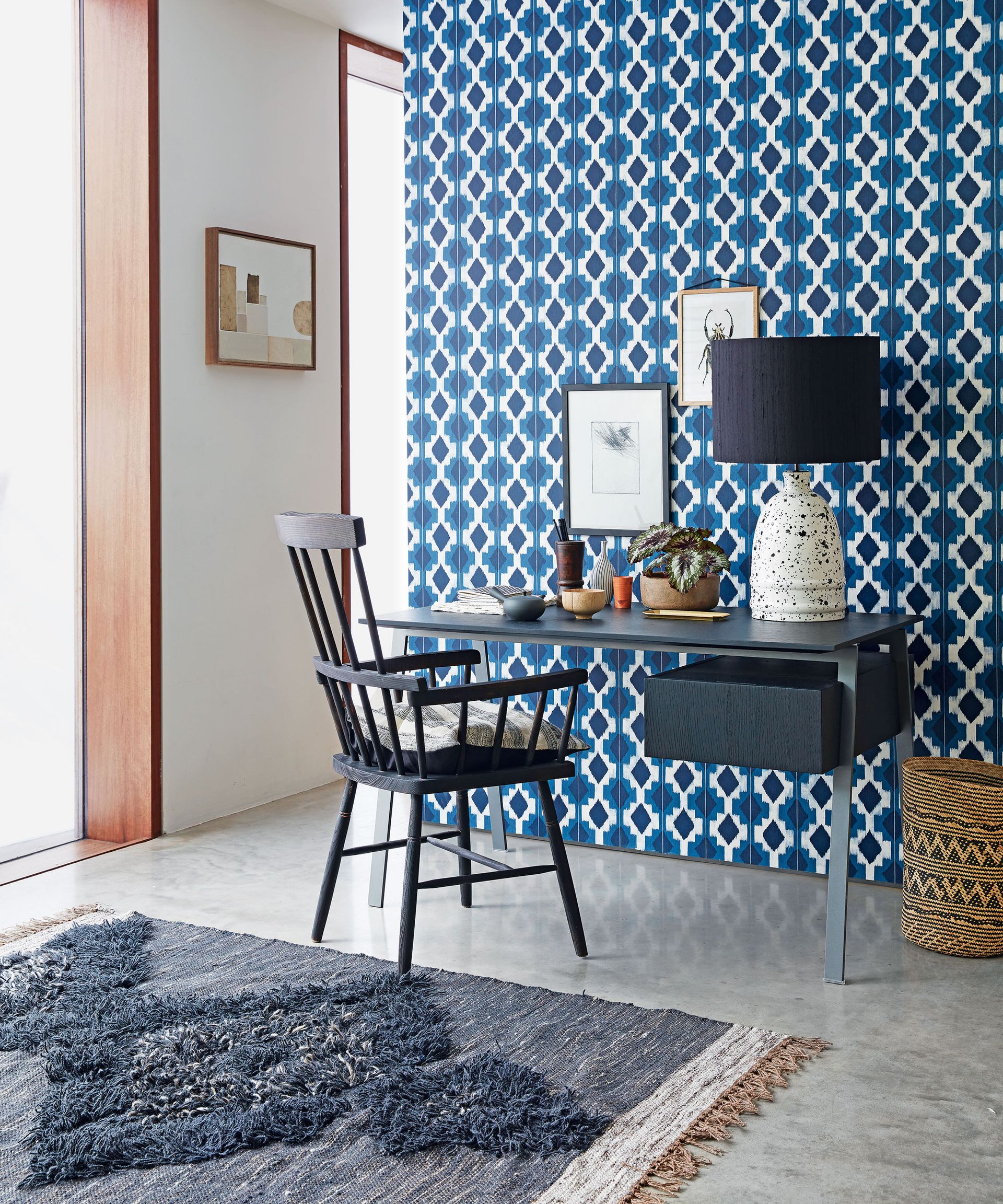 'Get rid of anything that creates visual clutter or distractions,' advises Jo Larsen. 'That means knickknacks, photos, or memorabilia which can be placed elsewhere out of sight.' While personalizing your desk is important, too many items can hinder your focus.
While you can choose a few meaningful items or decorations that are placed strategically, the key is to strike a balance between personalization and functionality.
Having a clutter-free desk can improve your productivity, helping you maintain focus by reducing the amount of items to divide your attention and limit your space. It's not necessarily about having a minimalist office, but only prioritizing items to keep on your desk that truly enhance your work experience.
4. Pens and pencils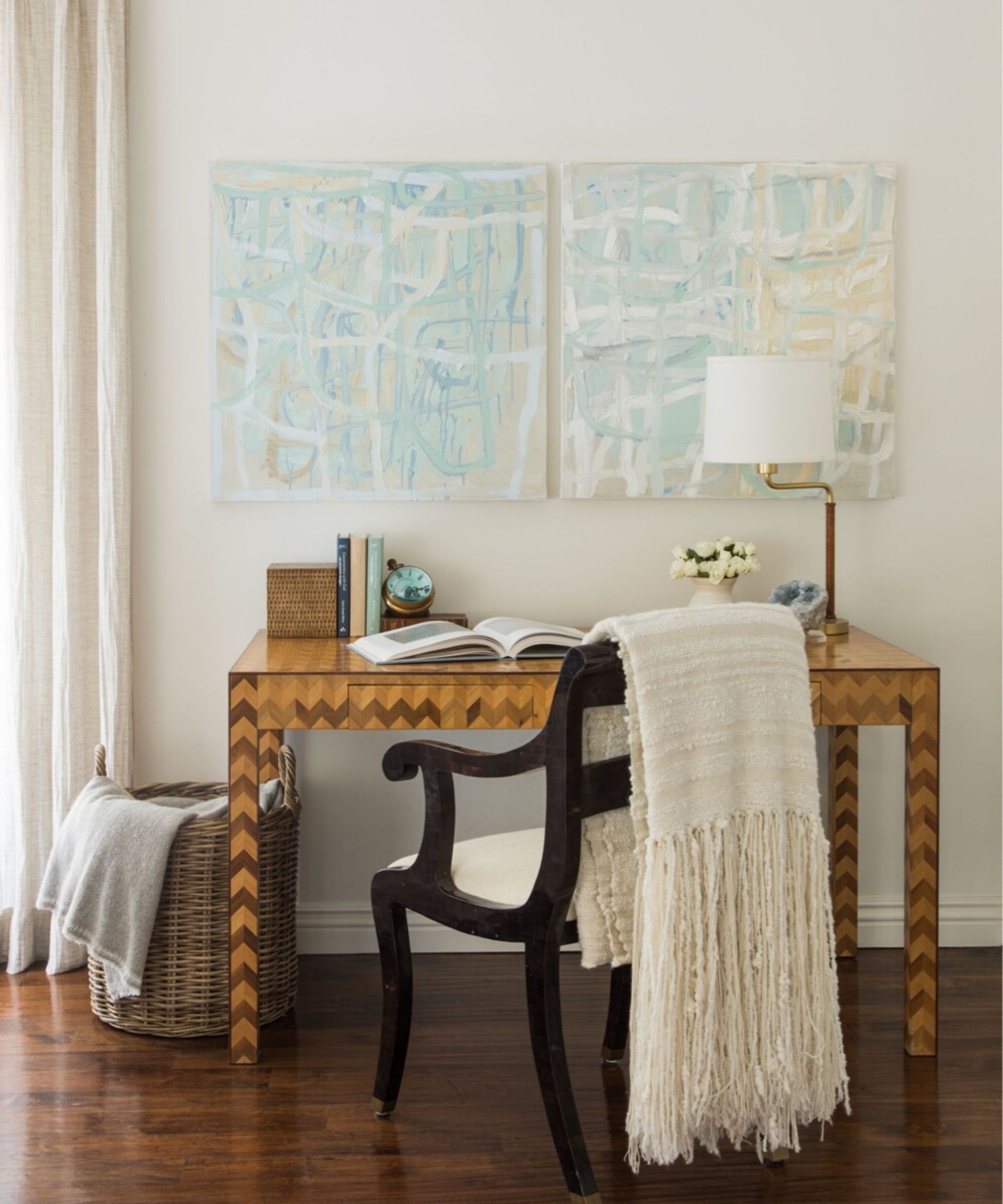 One common item you should consider decluttering from your desk is excessive pens or pencils.
We often accumulate a surplus of pens, thinking they'll come in handy, and neglect to get rid of dried-up pens or broken pencils. Without a system for decluttering useless pens and pencils, we can lose track of what we have and this can lead to us under or over-purchasing. However, this excess only clutters your desk, making it challenging to find what you really need.
Instead, keep a few essentials neatly organized in a decorative box or pot and store the rest neatly in a drawer or caddy. Keep only what you regularly use and only replenish your supply as needed.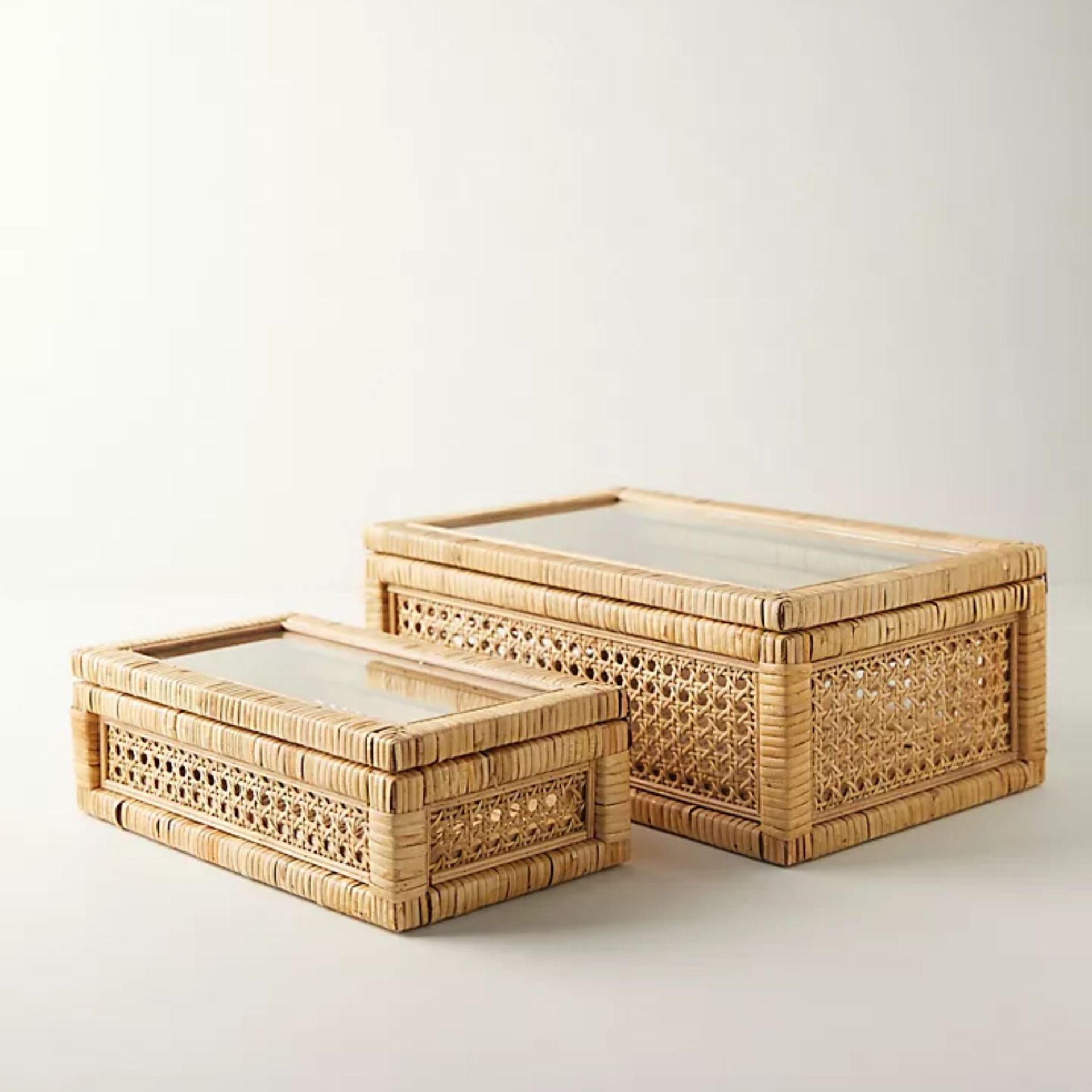 Rattan Box with Glass Lid
$68.00 – $98.00
This rattan storage box with a glass lid is the perfect option for keeping stationary neat. They also suit the fall aesthetic.
5. Broken or duplicate items
As a general rule, when removing counterproductive items from your desk, identify any broken items, discarding or replacing them where necessary. Having duplicates of office supplies can also make your desk look messy. Keep one and store or donate the rest.
As one of the things organized people have in their home offices, desk organizers can be a great way to keep your space clutter-free. However, 'If your desk organizers are broken or you don't use them effectively, consider replacing them with functional alternatives,' suggests Angela Rubin from Hellamaid.
'Assess office equipment such as old fax machines, scanners, or printers. Dispose of or donate equipment you no longer need or repair if feasible.'
Muffetta Kruger advises, 'If you have old gadgets or cables that you no longer use, consider recycling or donating them. It's essential to keep your tech up to date.'
Hellamaid is an award-winning cleaning company in Canada that's been featured on multiple global media brands.
FAQs
What items on your desk can increase productivity?
A letter tray organizer is a great way to keep mail from cluttering your desk. This can help you keep track of junk mail and which you need to organize, instead of postponing sorting it, which only escalates the mess over time. You can label different levels of your mail organizer for 'keep', 'discard', and 'sort' to increase your productivity.
Where should I store office supplies to keep your desk clutter free?
Ensure your desk remains clutter-free by keeping your office supplies nearby and organized with storage solutions.
Ross Robinson, interior designer and founder of office design company, Rosstopia advises, 'The first is to stash those go-to, frequently used items in the top drawer of the desk or a nearby cabinet.
'If that isn't a possibility, the second option is to set the items in closed containers or close to each other on a raised storage tray. The tray allows you to stash the keyboard and mouse under the tray when you need to use the tabletop for another project.'
---
Set aside five to ten minutes every day after or before work to sort through the items on your desk, ensuring every item is essential to your work productivity and sorting other items elsewhere.
You can implement a catch-all tray on your desktop for storing items that work their way to your desk throughout the day that you can organize and redistribute elsewhere at the end of the day.
Sign up to the Homes & Gardens newsletter
Decor Ideas. Project Inspiration. Expert Advice. Delivered to your inbox.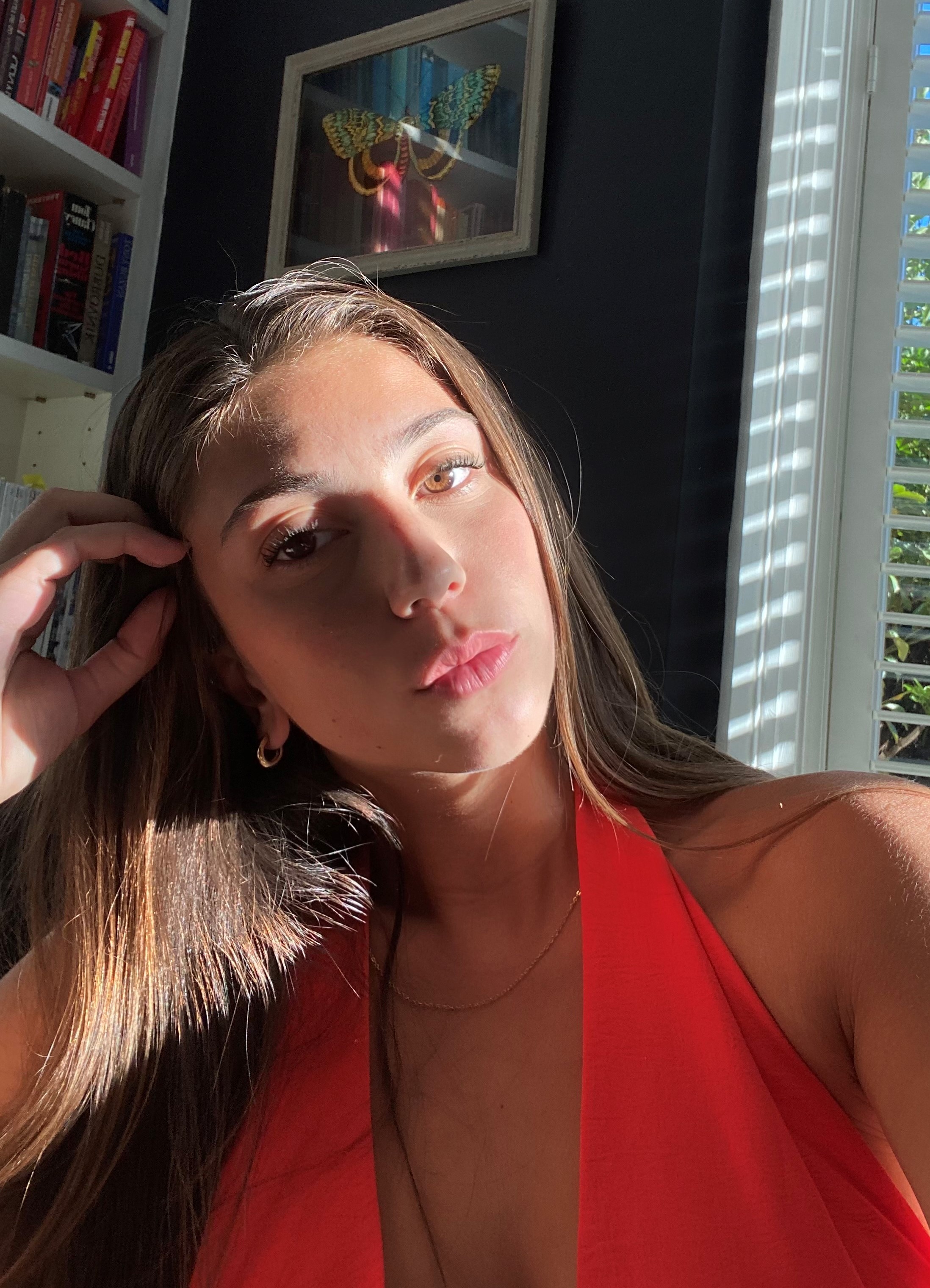 Lola Houlton is a news writer for Homes & Gardens. She has been writing content for Future PLC for the past five years, in particular Homes & Gardens, Real Homes and GardeningEtc. She writes on a broad range of subjects, including recipe articles, reviewing products, writing 'how to' and 'when to' articles. Lola now writes about everything from organization through to house plants. Lola is a graduate student, who completed her degree in Psychology at the University of Sussex. She has also spent some time working at the BBC.