Home office desk ideas – 10 stylish choices for a home workstation
Discover home office desk ideas that will make your working and organizing space supremely chic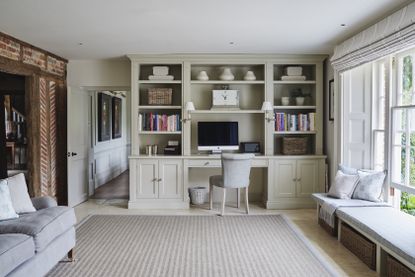 (Image credit: Sims Hilditch)
It can be easy to think functionality first when assessing home office desk ideas. But while a desk must be ergonomic, it should satisfy your sense of style in the same way as every other piece of furniture in your home.
Step away from the dull and the corporate and there exists a plethora of desks that could complement your home's architecture and your tastes from the modern and minimalist to elegant period furniture. The materials from which the desk might be made together with color options add to the breadth of choice.
Here, we've put together desk inspiration you can combine with all your other home office ideas to make a chic as well as practical working area together with expert advice from interior designers to assist your choice.
Home office desk ideas
Your home office desk ideas might need to suit a separate room or small home office dedicated to your occupation and/or other tasks, or complement a space like a living room, bedroom, or even a landing, with proportions in consequence.
Consider, too, whether it should provide home office storage space inside it, or simply needs to act as a surface for a desk-top computer, laptop, or other devices. Alternatively, you might find that a desk organizer can help do this, should your desk be lacking drawer or shelf space.
1. Combine old and new
Mixing older pieces with modern home office ideas will make your space feel individual and give it the appearance of a long-established and enjoyed room rather than an all-new addition, and a desk with period credentials or an authentic lookalike can be a great choice.
'The desk is a vintage piece that was repurposed for this office and I love how it beautifully balances the high gloss lacquered paint and contemporary chandelier,' says Courtnay Tartt Elias of Creative Tonic of this room.
2. Build in a home office desk
Consider both freestanding furniture and built-in options as part of your home office setup.
'With more people working from home, it is important to create practical and comfortable spaces in which to work,' says Louise Wicksteed, design director at London and Gloucestershire-based interior designers Sims Hilditch.
'We suggest incorporating bespoke joinery into a study to make best use of the space available. Joinery with installed drawers and cupboards also provides great storage for office stationery, files and books which otherwise may clutter the area.'
3. Bring in color
An office you're required to attend by an employer may major in dull shades, but when it comes to home office design tips color is definitely an option. Wood furniture can be painted in the shade you prefer to make the workstation pop.
Set against white paneling this attractive blue desk has standout, and while the remainder of the scheme uses neutral colors the patterned wallpaper and mix of tactile materials gives the whole depth.
4. Position the desk prominently
In a larger home office, moving the desk away from the walls is available as an option, and allows other working areas to be created against the walls.
'To optimize space and function, multiple work surfaces are key,' says Benjamin Johnston of Benjamin Johnston Design. 'A floating desk is a great way to create a focal point as it draws the eye to the center of the room. We often add an additional work area behind the floating desk that can be utilized if needed.'
If the desk is to be located centrally, don't forget to plan in outlets for computers and desk lamps to avoid trailing wires. Alternatively, opt for a hidden desk if you have a small home office or limited space in a separate room.
5. Change the lines
While home office desk ideas often feature straight lines, consider a curvaceous alternative for a softer effect. A vintage or reproduction design could create the contrast to the room's horizontals and verticals that you're looking for and will help bring the space to life.
If you don't have the space for a larger desk like this one, consider a console-style design with turned legs which can introduce elegant curves to a home office – albeit on a smaller scale.
6. Fit a home office desk into a small space
Sometimes fitting an office into a small home can be a challenge, and space has to be found within a room that's used for another purpose or even in an area such as a hallway or landing. If that's the case, a wall-mounted desk is a neat solution.
An attractive wood such as oak can ensure it's a tactile and appealing surface even though it may be minimal. But, although it may be narrow from side to side, do ensure any desk in a small space has sufficient depth so that you are not resting your wrists on the edge of the desk as you type. Most importantly in a small space, make sure your home office lighting ideas are up to scratch. You won't be able to get much work done in a dimly lit room.
7. Consider a glass-topped desk
A glass-topped desk can help maximize the daylight in a home office, as the light can move through the surface. Teamed with trestle legs glass creates a piece that's smart and contemporary, and provides a pleasing contrast of materials.
In this office, the desk's legs are part of the restful color palette. 'I absolutely love this home office,' says Susan Spath, president of Kern & Co and principal designer of Susan Spath Interior Design. 'It is the ultimate luxury home office with ocean views, glass top desk, custom cabinetry, and a cozy sitting area.
'Work can be stressful at times and it is important to create a space that is peaceful. This neutral home office paint color palette with a hint of blue creates a calm environment.'
8. Select a desk for a bedroom
When considering home office desk ideas for a bedroom it's important not to create a jarring note, compromising the room's style and disrupting the ambience.
'A crucial factor when including a study area in a bedroom is to consider its impact on the wider scheme,' says Melissa Hamilton, interior design director of Studio Indigo, who designed this space. 'Even when this desk is not in use, it is a very aesthetically pleasing arrangement and gives joy throughout the day.'
9. Embrace unusual materials
Make a work area striking with your choice of material for your home office seating ideas and desk. 'A metal-wrapped desk adds a statement while infusing modernity to a study evocative of 1940s industry in a way that is both surprising and memorable,' says Caron Woolsey, founder and principal designer of CW Interiors of this home office.
'A vintage mid-century rug anchors the space and validates the classical styling that is anything but typical.'
10. Make the desk area dynamic
A home office desk may need to be positioned against a wall but, if that's the case, consider hanging a patterned wallpaper behind it that adds energy to your working area. Here it's a mid-scale geometric in blue and white that adds zing.
If you prefer using paint rather than wallpaper, warm colors like coral or peach are vibrant choices or you can turn up the stimulation dial with hues like yellow or orange.
Which way should a desk face in a home office?
A separate room as a home office gives you free rein to place the desk as you prefer. Locating it looking towards the door ensures it is the focal point it should be as you enter the room and allows you to see who's coming into the room and avoid being taken by surprise.
However, you may wish to position the desk to give yourself a view from the window either straight ahead or to one side, especially if the outlook is an attractive one. Taking a break from looking at a screen and focusing on objects further away at regular intervals is recommended in order to avoid eye strain.
If the window is behind you either because of the room's layout or because positioning the desk with an outlook is too distracting, make sure you choose a window treatment such as a Venetian blind to avoid uncomfortable glare on your screen.
What can I use instead of a desk?
A console can be an alternative to a desk if you need just a surface on which to place a laptop and a streamlined piece of furniture. A further option if space is limited is a floating desk – in other words, a wall-mounted surface. If you take this route, make sure that the surface together with the wall and fixings are suitable for the weight of the items you will place on the desk.
A small dining table could also prove a suitable alternative to a desk. This is particularly the case if you need a generous depth of desk to spread out on. As with the other options, however, it won't provide storage space inside, and you'll need to introduce other furniture to cater for documents, stationery, and other home office essentials.
Sign up to the Homes & Gardens newsletter
Decor Ideas. Project Inspiration. Expert Advice. Delivered to your inbox.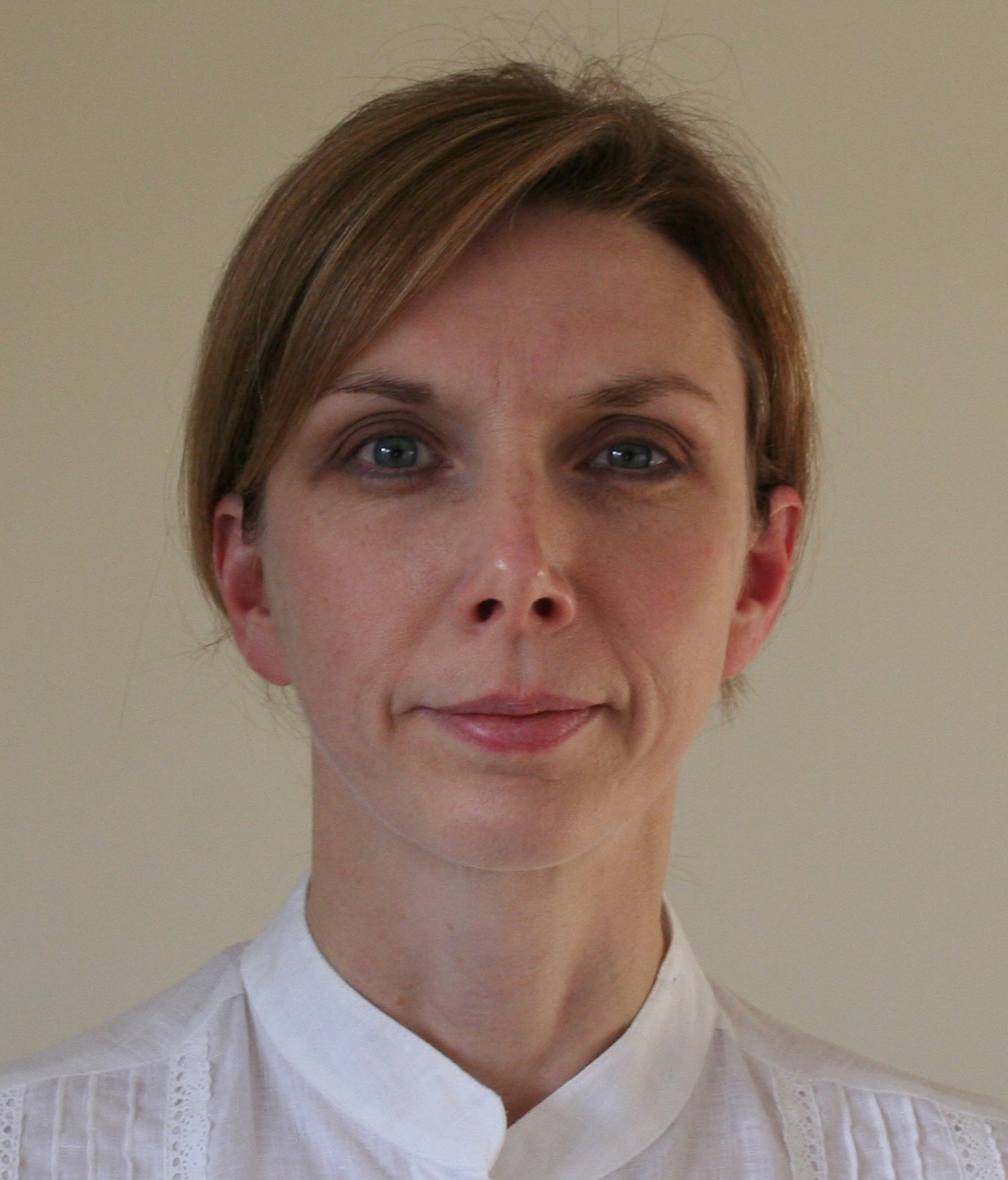 Sarah is a freelance journalist and editor. Previously executive editor of Ideal Home, she's specialized in interiors, property and gardens for over 20 years, and covers interior design, house design, gardens, and cleaning and organizing a home for H&G. She's written for websites, including Houzz, Channel 4's flagship website, 4Homes, and Future's T3; national newspapers, including The Guardian; and magazines including Future's Country Homes & Interiors, Homebuilding & Renovating, Period Living, and Style at Home, as well as House Beautiful, Good Homes, Grand Designs, Homes & Antiques, LandLove and The English Home among others. It's no big surprise that she likes to put what she writes about into practice, and is a serial house renovator.