Home office setup – how to arrange a working from home space
Discovering how to arrange a working from home space like an interiors professional will help you create a study that's practical and good looking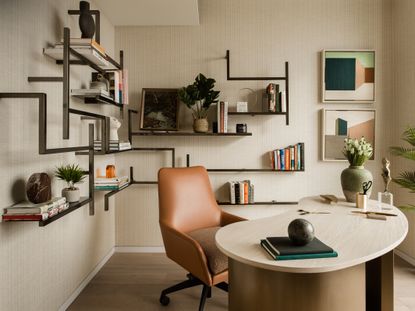 (Image credit: Elicyon/Patrick Williamson)
Sign up to the Homes & Gardens newsletter
Decor Ideas. Project Inspiration. Expert Advice. Delivered to your inbox.
Thank you for signing up to Homes & Gardens. You will receive a verification email shortly.
There was a problem. Please refresh the page and try again.
Appreciating how to approaching a home office setup is a desirable skill with work space within the home more in demand than ever. Whether it is a dedicated room or part of another space, a home office is an essential for many.
A home office setup needs to take into account demands different from those we're used to considering when designing kitchens, bathrooms, bedrooms, and living spaces. And working from home setup ideas also have to achieve a careful balance so that it is a space conducive to work but also looks like an integral part of a home.
Here, we provide expert advice and inspiration on how to design a home office that you can combine with your other home office ideas whether you're calling in an interior designer, or creating the room yourself.
How to approach a home office setup
You may be able to set aside a whole room as a home office, or it might be necessary to integrate it into another room. Whichever is the case, as well as its proportions, other features of the room like its light, orientation, and architectural features should all be considered as they will be crucial to your decisions on every aspect of the design.
Assess the home office
Thinking about how to arrange a working from home space should start with an assessment of the room available. Is the home office a whole room or is it the zone of another space such as a living room, kitchen, or bedroom? If so, what is the area which can be dedicated to it?
Bear in mind that a highly functional home office can be created in a small area. 'Our client has everything she needs to work from home, all within arm's reach,' says Mary Maloney of Bee's Knees Interior Design Studio of this home office above.
'A custom chair guarantees a comfy perch and favorite paintings and photos enhance the workspace. When life gets really stressful, a quick glance outdoors reveals a stunning lake view.
'Thanks to cloud storage we no longer need lots of physical file storage for endless stacks of paperwork and documents. By eliminating unattractive file cabinets we now have more room and freedom to get creative, even in small footprints.'
Whatever the dimensions of the home office, look at the other factors which will influence your design choices including the room's shape, and features such as alcoves, fireplaces, and sloping ceilings. Does the space receive good natural daylight? And which way does it face? If it is oriented to the north, the cool light will mean careful color selection is essential.
How to arrange a working from home space
The layout of a home office may be dictated by how much furniture is needed in the space. For some, a desk and chair are sufficient, often offering a wide range of layout possibilities. But consider the following, which may all need to be accommodated:
Extra desktop space for spreading out documents and reference books and materials, or a second screen.
Files and folders, and should these be immediately accessible from the desk?
Printer immediately to hand as well as other peripherals.
Seating aside from the desk chair.
'We love that this home office has plenty of storage and an open desk that is finished on all sides to store books and decor,' says interior designer Erin Coren of Curated Nest. 'The tall cabinet behind the desk provides a beautiful backdrop for Zoom calls.'
If the home office setup is part of another room, the office furniture could be situated in the corner of the room, or an alcove. In a bedroom, think about sectioning the room with a screen so work doesn't feel present when you're relaxing.
Draw up a scale plan or use an online planner to examine potential layouts.
Select flooring for a home office
Home office flooring will need to be chosen with the room's footfall in mind. If it's part of a shared room, or you host meetings with other people, more durability will be required than in a space used by one person.
Carpet feels warm underfoot and can also be a good noise insulator but if you plan to have an office chair with wheels, it may not be the best choice unless they are designed to suit that surface. Use a standing desk? Carpet is comfortable to stand on.
Hard flooring, including hardwood or engineered wood, has enduring style as well as being hard wearing. Opt for the latter for a home office situated in the basement.
Tile can also be a highly durable and easy to maintain option for a home office; a chair can be easily rolled across it and any spills easily cleaned up. Porcelain tile can emulate wood to create the appearance of hardwood, or go for the luxury of a natural stone tile for an individual appearance.
Make sure the flooring is suitable for other activities if the home office is multifunctional. 'We love the versatility of this space,' says interior designer Nancy Charbonneau of Charbonneau Interiors. 'Whether you call it a zen den, quiet room, she shed, or momma's cave, we created this room for one of our clients who recently became an empty nester. She had been a stay-at-home mom, and once her daughter moved out and went off to college, she wanted a space that was entirely her own – somewhere she could sit in the mornings to do her meditations, work at a desk to pay the bills and run the household, where she could just center herself, get focused, and be productive.'
Choose furniture for a home office
A home office desk can be anything from the simplest of consoles to one with a substantial desktop; if that's what's required, consider a corner version which may be more space efficient. Size according to whether you have a laptop or desktop computer, the number of screens, and how much or little you need immediately beside you as you work. For some, this may simply be a cell phone. Think about whether you need storage inside in drawers or for hanging folders, or items such as printers, too.
Consider how much time you spend seated in the office when choosing a chair. 'A chair has to be comfortable, but it is important to get the level of comfort right,' says Martin Waller, founder of Andrew Martin. 'A leather armchair, for example, would fit for a library feel, acting as a sanctuary to read and reflect, where an upright swivel chair suits written desk work. And do not be condemned to a black foam seat, go for a chair in mid-century velvet upholstery or a cantilever with interesting lines.'
Nothing will make a home office setup look less like part of a home than insufficient storage. Building it into awkwardly shaped rooms makes better use of space but otherwise freestanding pieces will conceal clutter. It isn't just valuable for those documents that aren't stored digitally, but equipment such as printers, shredders and scanners.
Allow space for display on shelves or cabinets, too, to add the decorative elements that make an office a part of a home.
Consider home office lighting
No planning of home office setups should neglect thought about the room's lighting. 'Balancing natural and artificial light is key throughout the day,' says Luke Thomas, design director at John Cullen. He recommends adjustable task lighting to provide focused light as the natural illumination changes. Consider a desk-mounted lamp for localized light, he suggests.
Ceiling recessed downlights can be a good option above the desk. 'Where freestanding desks are positioned away from the walls of a room, careful planning is required to get the lights set correctly over the desk,' Luke adds.
For reading when seated in an armchair or sofa, he recommends table lamps or adjustable floorstanding lamps as downlights can cause glare.
As in other rooms, light should be layered in a home office. 'Integrating lighting into shelves can make a great eye-catching feature while also adding additional light to the room,' he says.
It's also important to consider the materials in the room as light reacts differently with different choices. 'If you have chosen a high gloss finish for the desk or bookcases, for example, try to avoid any direct light on to these surfaces to avoid glare,' he advises. 'By using angled recessed downlights positioned as a wall wash, you will give the area softer reflected light.'
Decide on home office decor
A home office in a multi-functional space should reflect decor choices in the rest of the room when it comes to both colors and finishes, so the interior is cohesive. In a separate room, the options are wider. Either way, though, avoid all hint of corporate style in both the hues you choose, and the materials.
As in other areas of the home, pale colors can have a space-stretching effect in small rooms, but take care to layer neutral shades to create interest. North-facing room? Avoid colors with a cool base.
But whether yours is a large or small home office setup, do also consider using hues that will add to the room's energy in either paint or wallpaper: vibrant greens taken straight from nature or pops of sunny orange, for instance. Or try darks that can make you feel cocooned within your space for optimum concentration on your tasks.
'We love the dramatic paint color on the cabinetry from Benjamin Moore (Westcott Navy), and blue is thought to boost productivity,' says interior designer Stephanie Lindsey of Etch Design Group of this home office.
'The wallpaper by Innovations is the perfect match while adding a bit of texture and visual interest to the office. Built-in storage doesn't have to be utilitarian, but can act as an extension of the design. Here, the deep blue color of the cabinetry complements the textured wallpaper while the cabinets hide away office clutter for a more streamlined look.'
Dress home office windows
Knowing how to design a home office setup involves picking a suitable window treatment. Excellent light control is crucial for a space you may be occupying continuously for many hours and in which you use screens. When fine adjustment is necessary, Venetian blinds or plantation shutters offer the best.
Shades can also reduce glare in the room while, for a softer effect, hang light-filtering drapes at a window.
This home office design by Brenna Morgan of Brenna Morgan Interiors is also dressed with curtains that repeat the foliage pattern of the wallpaper to dynamic effect. She says: 'I love that it is a fully functioning, multi-purpose space. The whole family can use it – whether to practice music, work or complete schoolwork – and it is definitely not boring! Lots of energy in that space.'
How do you design the ideal home office?
To design the ideal home office setup, think about the functions the room has to fulfill, and what has to be kept there. In a home office occupied for many hours daily a height-adjustable chair on wheels will be preferable, while spreading paperwork needs a larger desk surface.
Consider, too, whether the room needs to accommodate meetings, has to suit kids for homework as well, or even provides a refuge for your other activities as these will influence furniture choice and layout.
Sufficient storage is crucial, but your needs may be less than was the case in the past. Caroline Brackett of Caroline Brackett Studio of Design says: 'There is no longer a need for the massive file cabinets from years ago. Everything can be stored digitally now, eliminating the need for bulky office desks. We prefer to use more streamlined writing desks that are prettier, still functional, and much more versatile and stylish.'
How do I design an office layout?
To design an office layout, think about the desk position first. Whether it's against the wall or freestanding, allow sufficient room to push the chair back and stand up freely. If you can, position the desk near to a natural light source, but this may be facing a window, perpendicular to the window or with it behind you.
Size the desktop to your desktop computer or laptop in terms of width; lengthwise it needs to fit the machine plus the items you require alongside such as a notebook or reference materials.
Storage may not need to be extensive, but should accommodate everything that must be kept in the room from tech to documents. Think about whether what you store will grow in quantity when planning so you aren't forced to try to fit in extra furniture later on.
Plan in circulation space, and make sure you allow room for cabinets to open without impeding movement through the room.
Sign up to the Homes & Gardens newsletter
Decor Ideas. Project Inspiration. Expert Advice. Delivered to your inbox.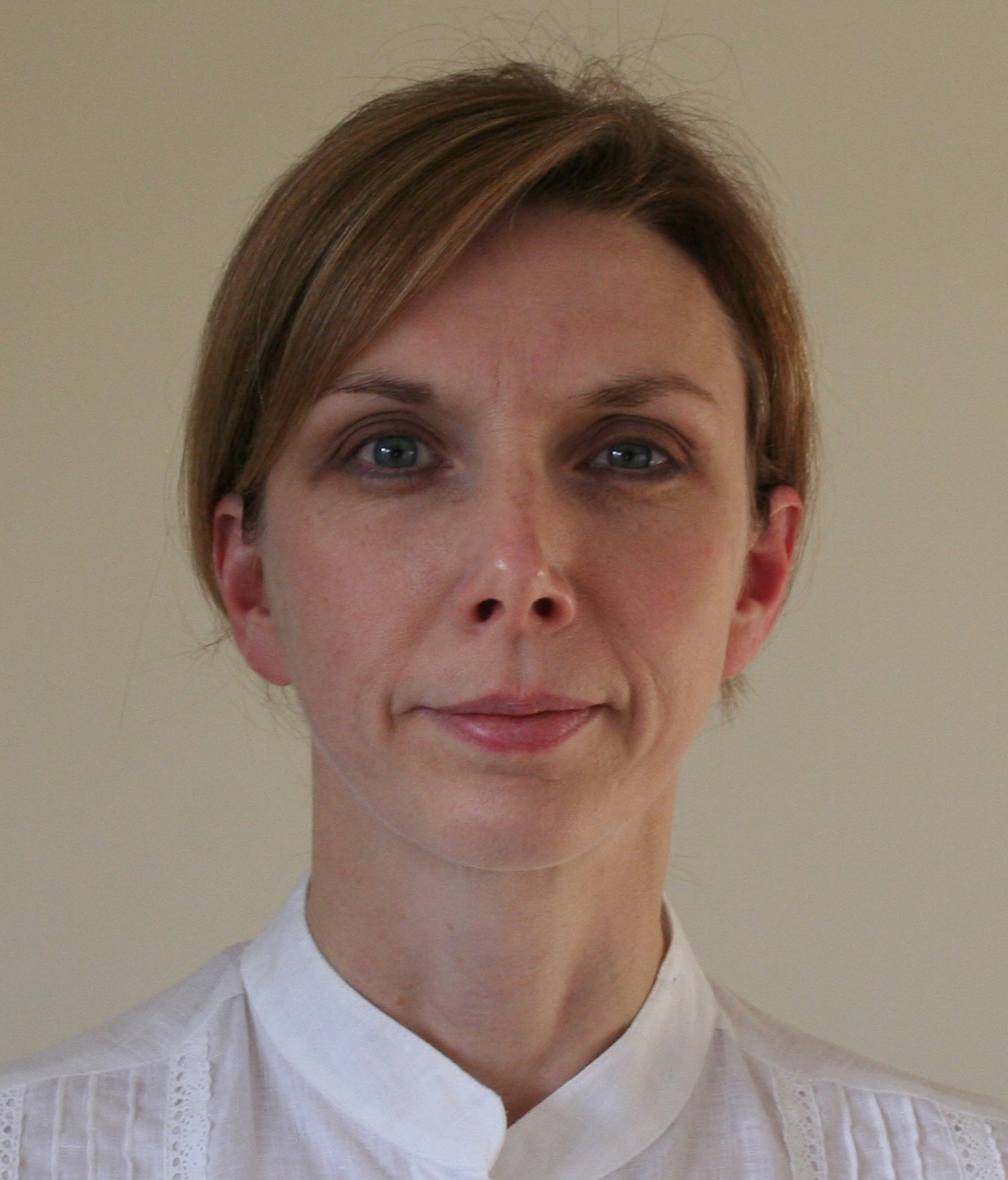 Sarah is a freelance journalist and editor. Previously executive editor of Ideal Home, she's specialized in interiors, property and gardens for over 20 years, and covers interior design, house design, gardens, and cleaning and organizing a home for H&G. She's written for websites, including Houzz, Channel 4's flagship website, 4Homes, and Future's T3; national newspapers, including The Guardian; and magazines including Future's Country Homes & Interiors, Homebuilding & Renovating, Period Living, and Style at Home, as well as House Beautiful, Good Homes, Grand Designs, Homes & Antiques, LandLove and The English Home among others. It's no big surprise that she likes to put what she writes about into practice, and is a serial house renovator.