7 items cluttering your kitchen drawers that you need to get rid of
Your kitchen drawers should be reserved for a few, essential items that streamline your cooking routines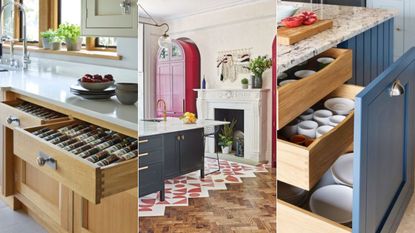 (Image credit: Martin Moore / Blakes London / Harvey Jones)
It's easy to neglect your kitchen drawers, letting them become crowded by a mounting collection of kitchen items that may be more counterproductive to your cooking routines than you realize. Clearing out certain items cluttering your kitchen drawers will make your kitchen more visually appealing, and cooking and organizing your drawers much easier.
Many of us find decluttering excess or redundant items a challenge, holding to the idea that they will one day be useful, but in order to maximize your kitchen storage space, organize your kitchen drawers, and streamline your kitchen, you should consider getting rid of or donating these items.
Our experts have shared the items cluttering your kitchen drawers that you need to get rid of.
Items cluttering your kitchen drawers that you need to get rid of
Georgina Burnett, decluttering expert at Vintage Cash Cow advises, to assess which items you should never store in your kitchen drawers, 'Go through each item one by one and consider whether you actually need it – or will ever use it – again. If you're unsure, ask yourself these questions:

'Does this still work? It's easy to let drawers fill up over time, especially if we don't know what's in there and continue to buy new items. But check that each item is fully working and not broken, and get rid of anything that is broken or no longer working. Then anything you're putting back will be useful and not take up valuable space.

'When was the last time I used this? Throw away (or donate, if you can) any remaining items that you haven't used for a while, or use so rarely that it's barely worth having. A year is a good rule of thumb.

'Do I have more than one of these items? Take a look at your cutlery, kitchen utensils, pans, and other tableware, too. If there are only two of you but you have a ton of empty Tupperware boxes, three pizza cutters, and 10 pairs of scissors, for example, go through and choose the ones you need to keep plus some extras for guests, and then donate or sell the rest.

'As you're going through your items, keep things organized by creating a 'keep', 'donate' and 'throw away/recycle' piles.'
1. Duplicate utensils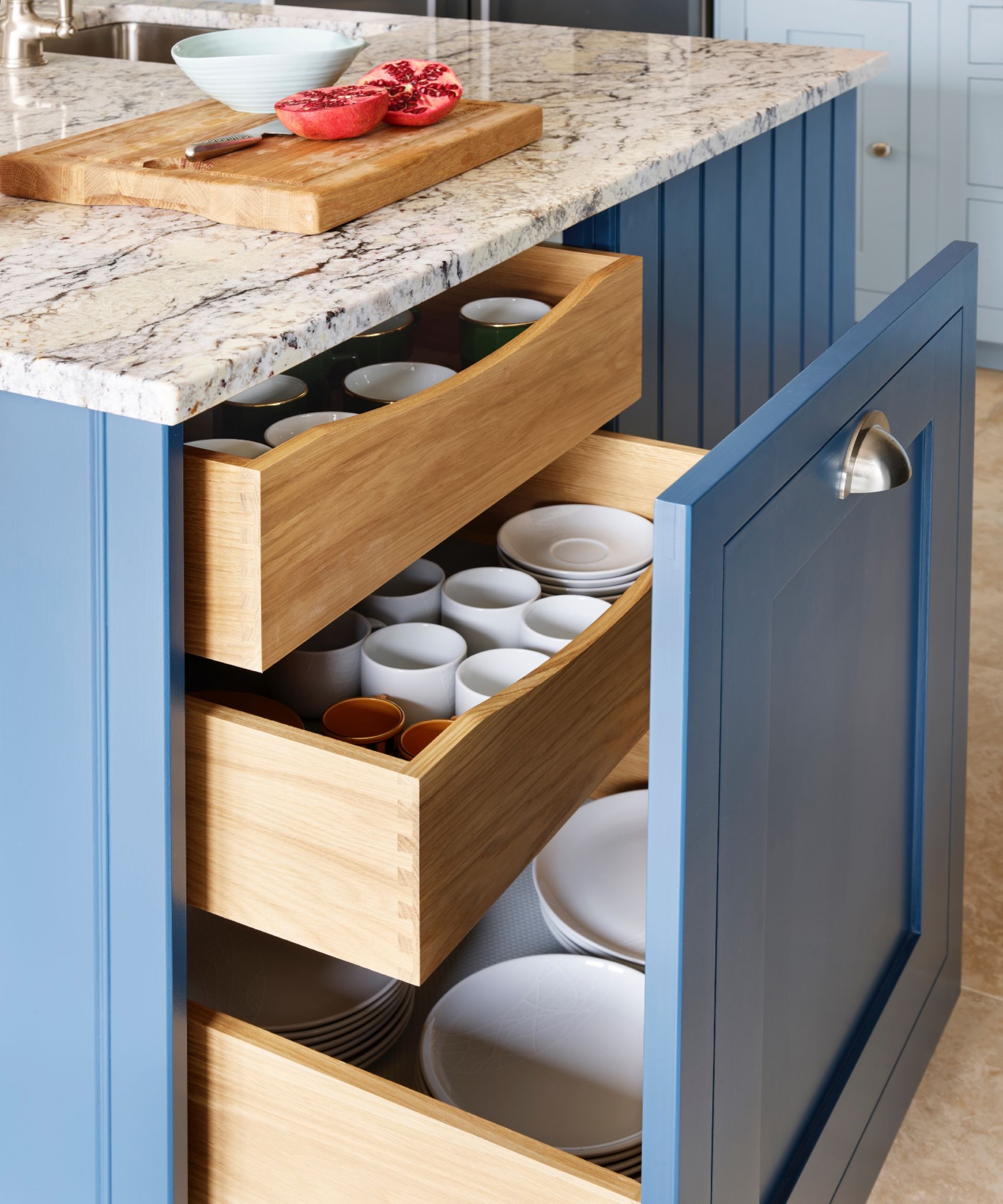 One of the main ways kitchen drawers become cluttered is through an accumulation of duplicate utensils, for example, when one may be on the fritz and you invest in a replacement, without saying goodbye to the first. Having an excessive number of duplicates can be counterproductive. While these items can be essential in the kitchen, having multiple sets can lead to clutter.
'Target duplicate or broken utensils, tools, and gadgets,' advises Jacky Chou, principal and director at Archute. 'After all, do you really need three can openers, four peelers, or five whisks? Probably not.
'Keep only the ones that work well and that you use regularly, and get rid of the rest. You can recycle, donate, or sell any items that are still in good condition and throw away any that are broken or damaged.'
Principal and Director at Archute
Principal and Director at Archute
Jacky Chou
Jacky Chou is the Principal and Director at Archute, an editorial magazine about architecture, home and garden. They have been referenced by The New York Times, Bustle, House & Home, Bloomberg, and Angi. Jacky also his own an online interior design company as well called Laurel & Wolf.
2. Mismatched Tupperware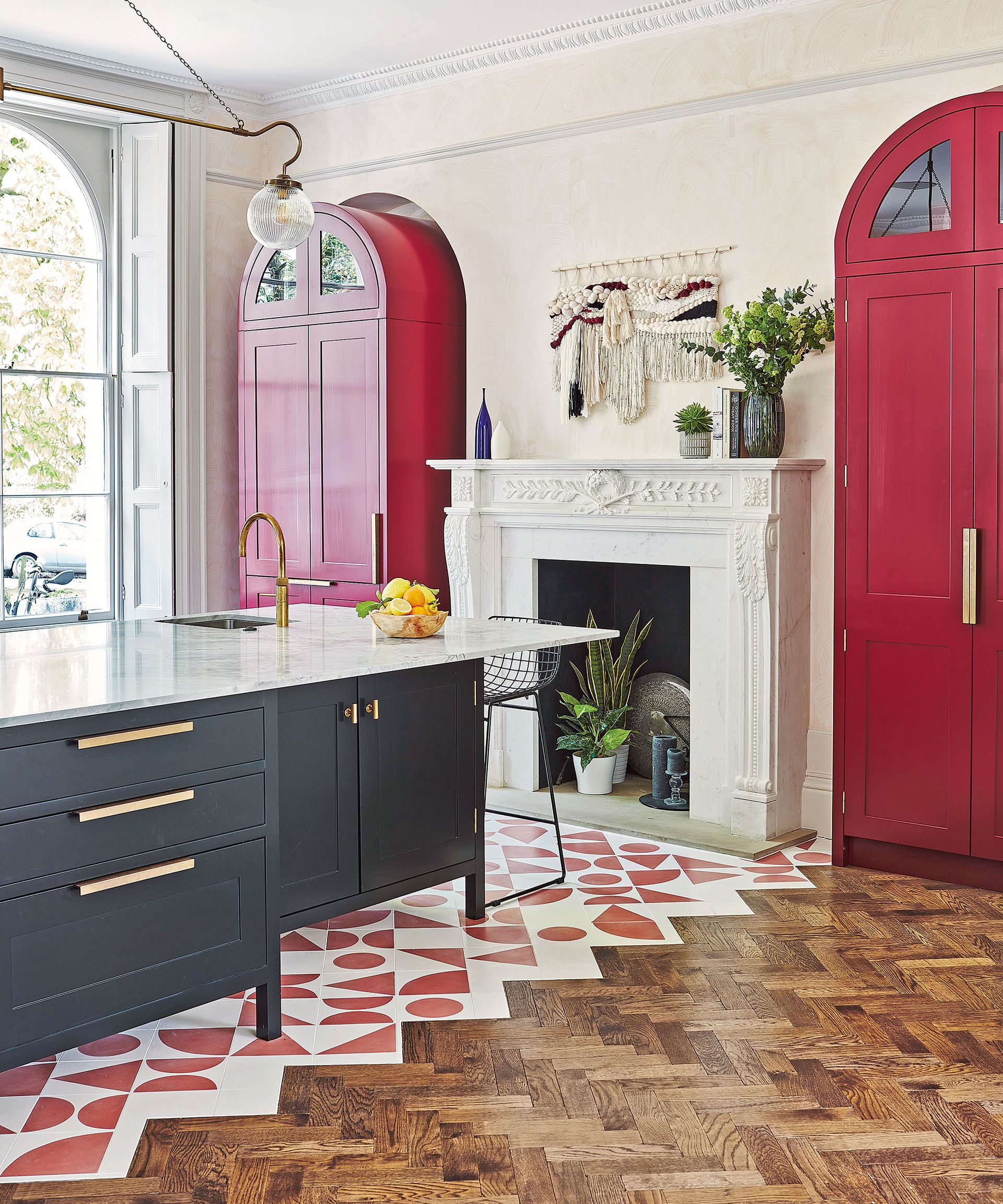 Mismatched Tupperware and overflowing plastic containers can make even the most well-organized kitchens look messy, plus they can become frustrating to store neatly.
'When you have containers without matching lids and vice versa, they become virtually useless. These mismatched pieces often clutter up your kitchen drawers or cabinets without serving their intended purpose,' says Karina Toner, Operations Manager at Spekless Cleaning.
Instead, invest in a set of high-quality, eco-friendly, stackable containers that save space, give your kitchen drawers a more refined look, and are easier to identify and store. We recommend these ZWILLING J.A. Henckels glass vacuum box set, from Saks Fifth Avenue.
Karina is the Operations Manager at Spekless Cleaning, a trusted maid service based in Washington D.C. The team has over five years of experience providing top-quality cleaning services for both residential and commercial clients. Karina oversees every aspect of the business, ensuring that every client gets the same top-notch service and a spotless clean every time.
3. Scratched or chipped dishes
'Dishes that are scratched, chipped, or cracked can be both unsightly and potentially unsafe,' warns Karina Toner. 'While it can be tempting to keep them for occasional use, decluttering them is a safer choice. Cracks and chips can harbor bacteria and pose injury risks, particularly with glass or ceramic dishes.'
If some of your dishes are looking worse for wear, it may be time to invest in a new set of dishes to ensure your kitchenware remains coherent. This not only improves the aesthetics of your drawers but also enhances your cooking experience.
Recycled Old Havana Dinner Plates
Jasper Portuguese Pasta Bowls
3. Mismatched utensils
The same rule applies to utensils as dishware; get rid of mismatched or damaged cutlery and replace them with a quality set for consistent and well-organized kitchen utensils.
'One of the cardinal sins of kitchen organization is the accumulation of mismatched utensils,' says Fred McGill, interior designer and founder of Next Modern Home. 'The allure of a sleek, uniform set of utensils is not just practical but also visually appealing. Remove the odds and ends that don't belong, and invest in a well-coordinated set that complements your kitchen's style.'
4. Single-use or obsolete kitchen tools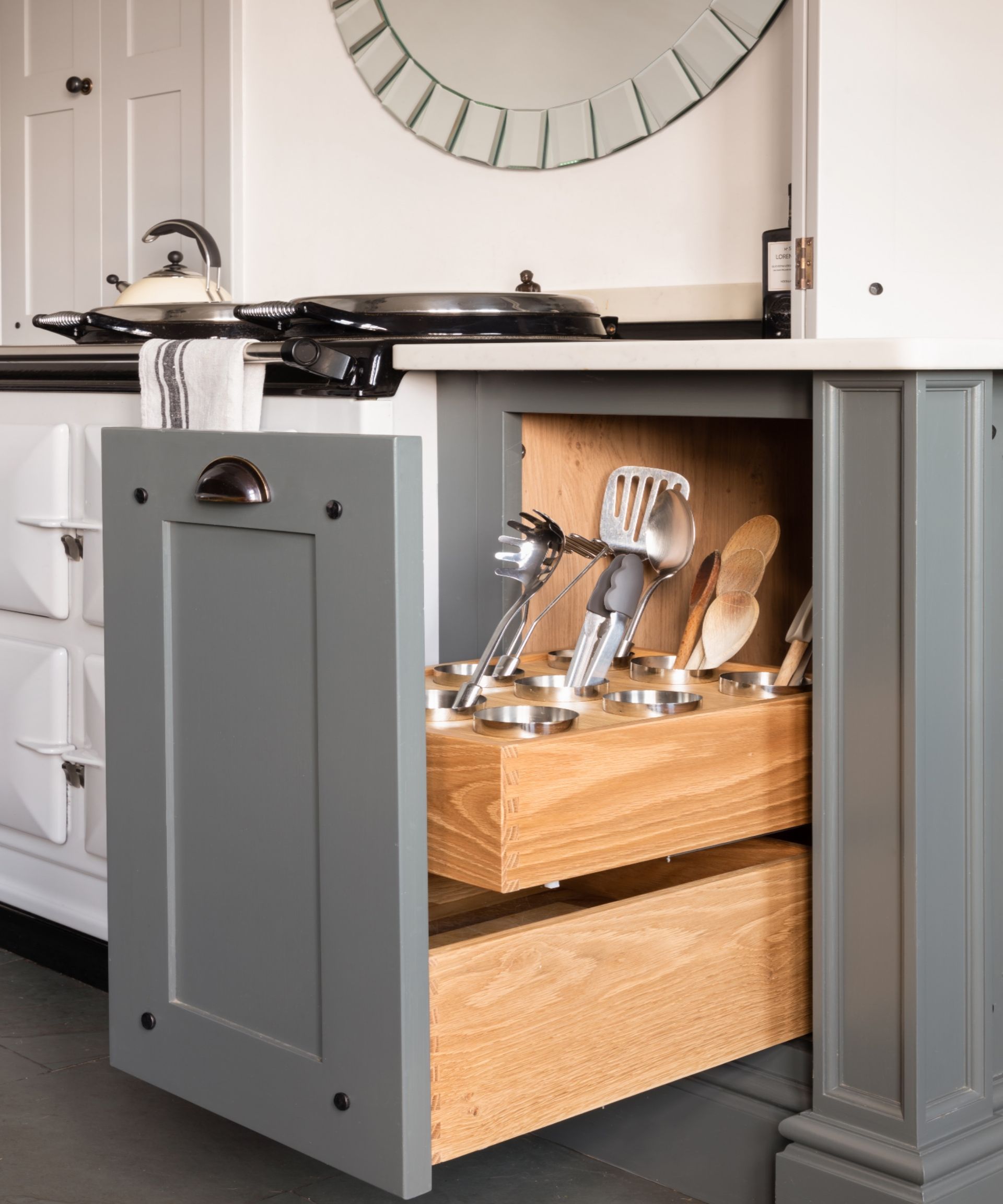 'While some kitchen gadgets are undeniably fun to use, many end up forgotten and neglected in the depths of our drawers. Evaluate the usefulness of these items and bid adieu to those that no longer serve a purpose,' advises Fred McGill. 'This will free up valuable space for items that enhance both functionality and aesthetics.'
'Single-use kitchen tools such as avocado slicers or corn cob holders, often marketed as gadgets for specific tasks, have limited applications and may not be worth the space they occupy,' says Karina Toner. These items are something minimalists never have in a kitchen.
Decluttering expert, Georgina Burnett suggests, 'Go through each item, check whether it works, and then think about the last time you used it. If you haven't used it in the last year, you may as well give it away or if it's broken, just get rid of it. This will free up valuable space and keep the items you use regularly within reach.
'If you want to save space and take things out of your drawer, you could get a utensil holder for the kitchen side or a magnetic strip for the wall to stick them to. This also means they're easy to access day-to-day.' We recommend this The Original Gorilla magnetic strip, from Amazon.
5. Expired or unused spices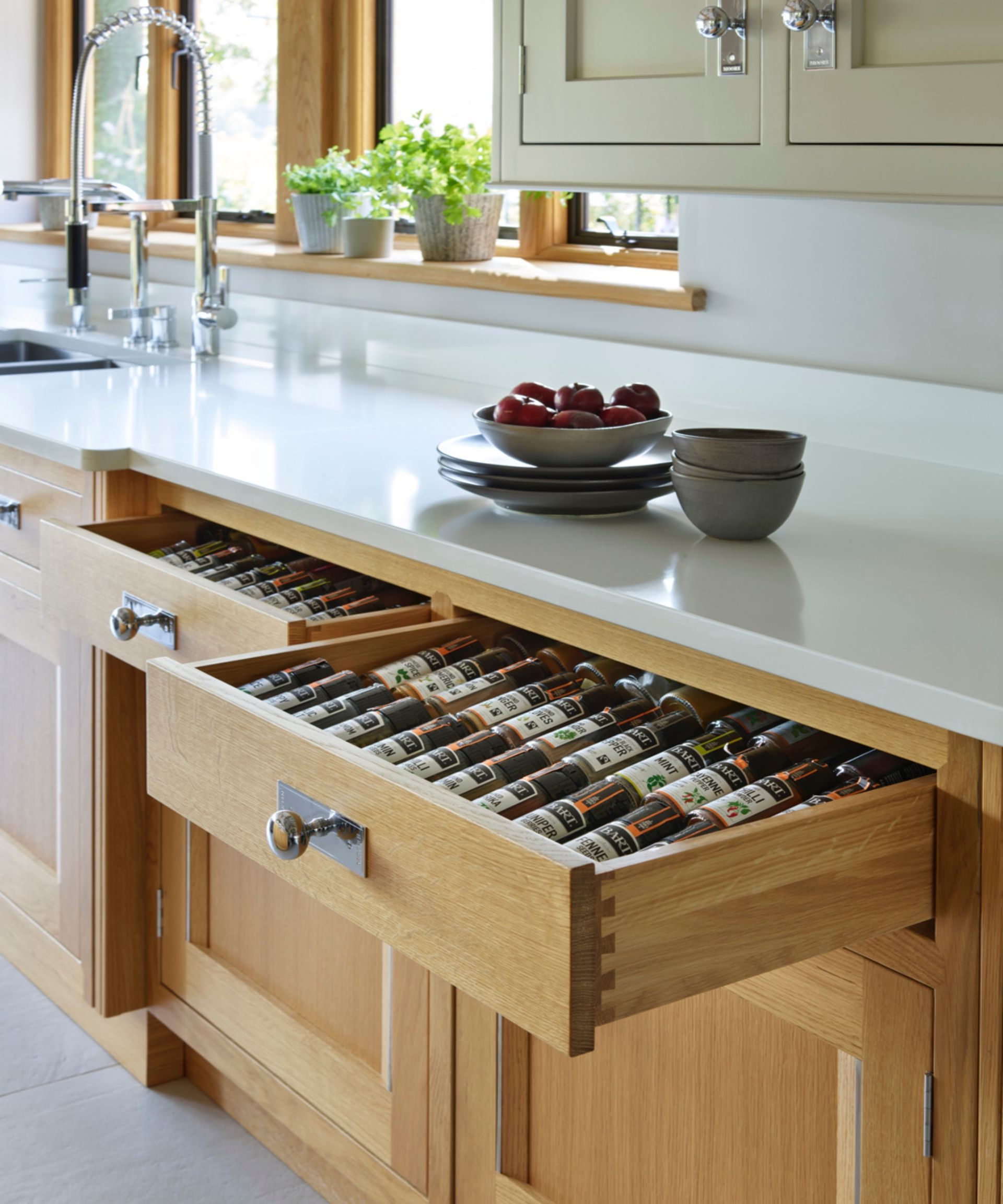 'Another common culprit in cluttered kitchen drawers is expired or rarely used spices,' says Fred McGill. 'It's easy to accumulate a variety of spices, but chances are you only use a select few. Take the time to go through your spice collection and toss out any expired ones or those you rarely use. You'll not only free up drawer space but also ensure your food tastes its best.'
Keeping your spices organized in a drawer spice rack can help you keep track of them, monitoring which ones are close to expiry. We love this Green Stand Market spice rack for drawers, from Amazon. Be sure to measure the dimensions of your drawers to ensure you find the correct size.
6. Outdated or underused cookware and bakeware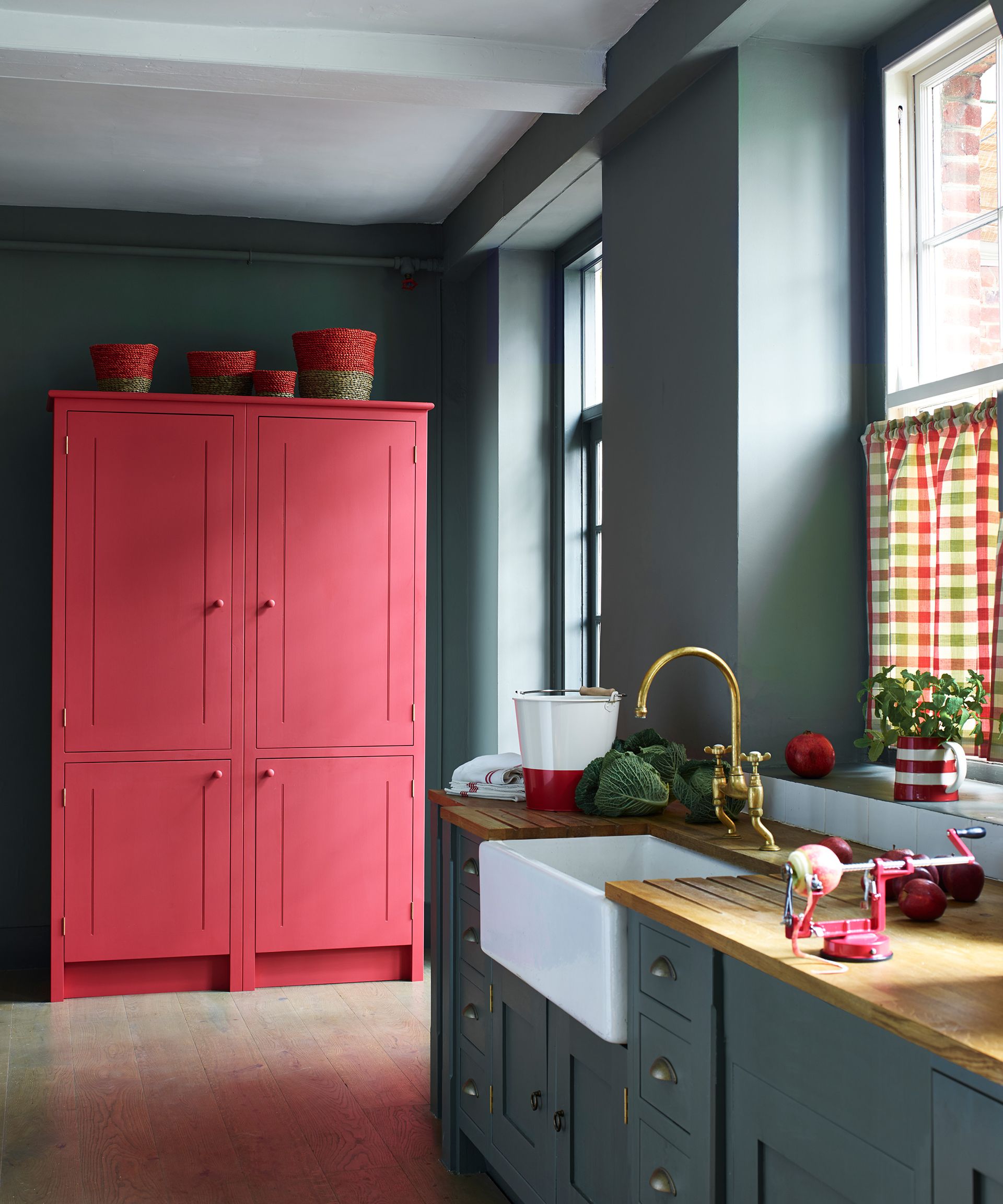 'Multiple pots and pans are indeed essential for any kitchen, but an excess of these can lead to clutter,' says Fred McGill. 'Evaluate your cookware collection and keep only what you regularly use. Quality trumps quantity in achieving an organized and visually pleasing kitchen.'
Assess the condition of your pots and pans, if they have non-stick coating damage, rust, or are cooking unevenly they may need to be replaced.
Keep the pots and pans in your drawers organized by ensuring you don't overcrowd them with too many underused, bulky items. 'Large items like big casserole dishes, Christmas crockery or large serving platters shouldn't be taking up space in your drawers as they aren't used very often,' says Georgina Burnett. 'Find a different home for these in a cabinet.
'Drawers should be organised with items that you use regularly and filling them with items you don't use often can make everyday life a little more difficult.'
7. Tattered linens
Jacky Chou warns, 'Dish towels, napkins, and placemats can get dirty and worn out over time and lose their absorbency and freshness. They can also attract pests and germs and make your kitchen look messy.'
Replace these with fresh, coordinating linens that not only serve their purpose but also add a touch of style to your space. We love these Lillian dish towels, from Anthropologie.
Be sure to wash them regularly to keep them in good condition. You can check out our guide for how often to wash kitchen towels.
FAQs
How to organize a kitchen junk drawer?
'If you have a junk drawer, consider transforming it into an organized utility drawer with designated sections for batteries, tape, and other essential items,' advises Angela Rubin, from Hellamaid.
'Invest in drawer organizers and dividers. They help maximize space utilization and keep items neatly separated, making it easier to find what you need.'
You can use a label maker, such as this SUPVAN Bluetooth label maker, from Amazon, to clearly mark each section in your junk drawer, keeping it organized.
---
Once you have limited the items you store in your kitchen drawers, removing all the clutter, be strategic about the placement of the items in your kitchen drawers.
Georgina Burnett advises, 'Ask yourself, which items do you use the most? This might include cutlery, rolls of baking paper, or kitchen utensils. Give them a space in the most accessible spots or top drawers. Things that aren't used daily, like baking supplies, for example, can be placed in the bottom drawer or somewhere else. Maybe you could have one cabinet for baking, for example.'
Sign up to the Homes & Gardens newsletter
Decor Ideas. Project Inspiration. Expert Advice. Delivered to your inbox.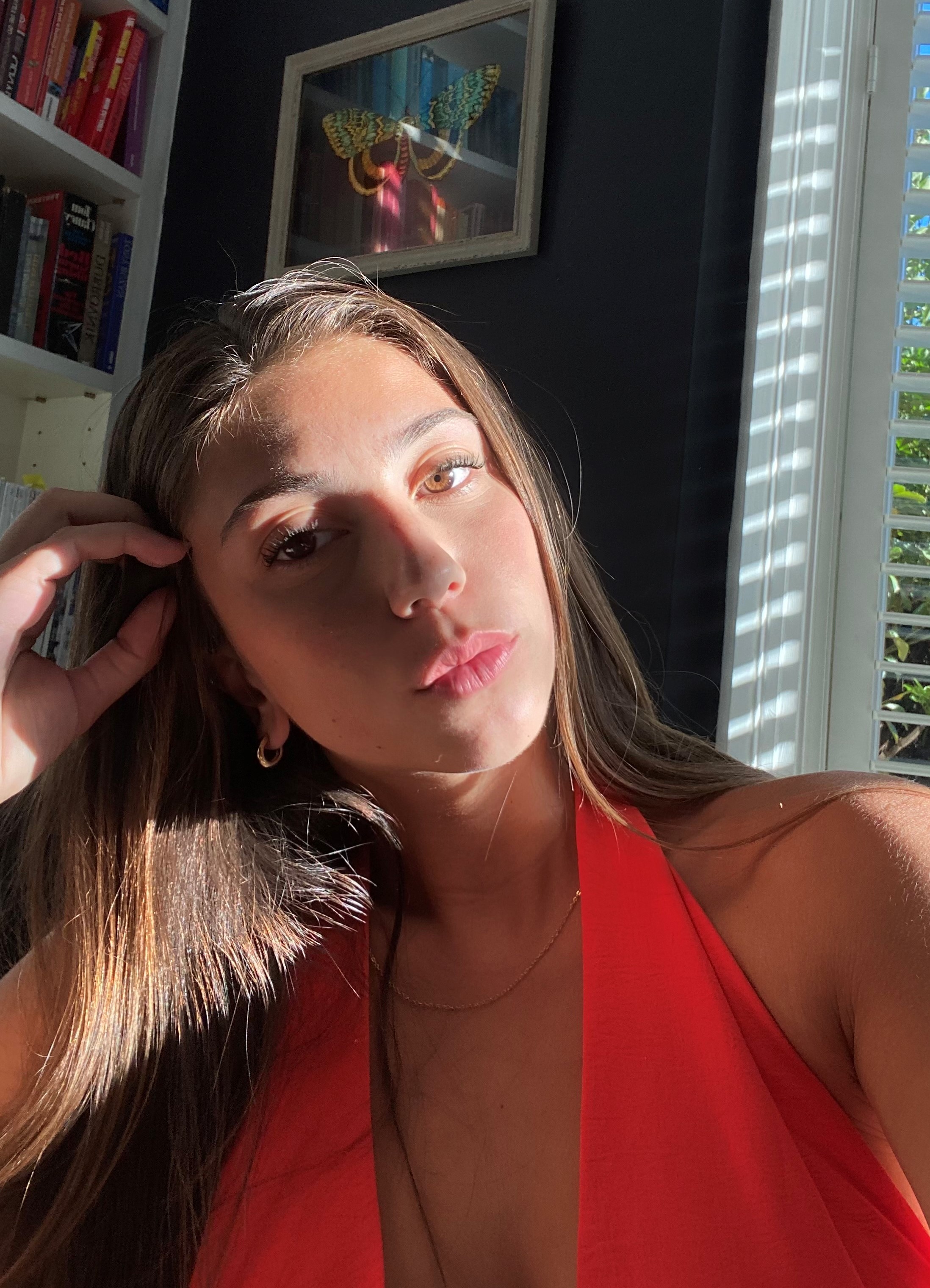 Lola Houlton is a news writer for Homes & Gardens. She has been writing content for Future PLC for the past five years, in particular Homes & Gardens, Real Homes and GardeningEtc. She writes on a broad range of subjects, including recipe articles, reviewing products, writing 'how to' and 'when to' articles. Lola now writes about everything from organization through to house plants. Lola is a graduate student, who completed her degree in Psychology at the University of Sussex. She has also spent some time working at the BBC.