5 questions to ask yourself when organizing your home, according to pros
These questions from professional organizers will focus your mind, and help you to create a space that functions as best it can for you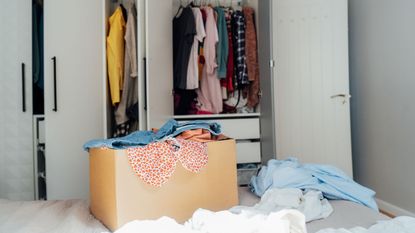 (Image credit: Getty Images)
Sign up to the Homes & Gardens newsletter
Decor Ideas. Project Inspiration. Expert Advice. Delivered to your inbox.
Thank you for signing up to Homes & Gardens. You will receive a verification email shortly.
There was a problem. Please refresh the page and try again.
Let's face it – organizing our homes can be a difficult task. Though it's something we know will be beneficial in the long run, the process can feel time-consuming and overwhelming, filled with lots of tricky decisions along the way.
Despite this, home organizing is vital if you want a home that runs without issue. 'It's important to organize your home, because doing so will clear your mind and enable you to focus on more important matters in your life,' organizing expert Nicole Gabai, says. And that's not all; an organized home is much easier to keep clean and tidy, and will allow you to find (and use) all your favorite things easily.
To make it easier, and as efficient as possible, it's helpful to use all of the many organizing tricks and tools out there, such as getting friends and family to help out or following a handy decluttering checklist.
Another tool you can also use is to ask yourself questions as you go along the organizing process. Asking yourself pointed questions can help you to figure out how best to order your space so that it functions seamlessly for you. So what questions should we all be asking? Thankfully, professional organizers have weighed in, and shared the questions they believe will lead you to an organized, stress-free space.
5 questions to ask yourself when organizing your home
Before diving into these questions, organizing expert Macie Kreutzer, founder of For the Love of Simple, first suggests analyzing your true motivation for achieving an organized home.
After all, it's important to keep in mind your end goal, as you organize – this will not only motivate you throughout the process, but it'll also make you more inclined to stick with it!
'The obvious answer would be the same for most people – to have a functional and tidy living space,' she says. 'But go a bit deeper and consider other personal reasons. Is it so that your home is a peaceful and stress-free living space? Do you like to entertain and want your home in good condition for friends and family?
Now you have your 'why', what practical questions should you be asking yourself as you begin organizing your home?
1. 'What space(s) cause me the most tension and anxiety?'
Often, the hardest part of organizing is knowing where to start. So the very first question to ask yourself, Nicole suggests, is, which room causes you the most anxiety?
'Try to identify the most difficult area for organization. This is usually where the bottleneck is, and it is often a key to mastering order in the entire home,' she explains. 'Dealing with the most challenging spot first is like releasing a relief valve; it'll then allow the rest of your organizing to fall into place.'
Macie Kreutzer explains that if there isn't one room or space that particularly causes you stress, consider which areas might provide the most benefit, were they organized sufficiently.
'Start with the area that will help you the most to be organized right away. For many, this may be the most used rooms of the house, such as the kitchen, family room and bathroom. Or, perhaps organizing your home office or organizing your children's playroom would most transform yours and/or your child's daily routine?
2. 'Do I use, love, and need this item?'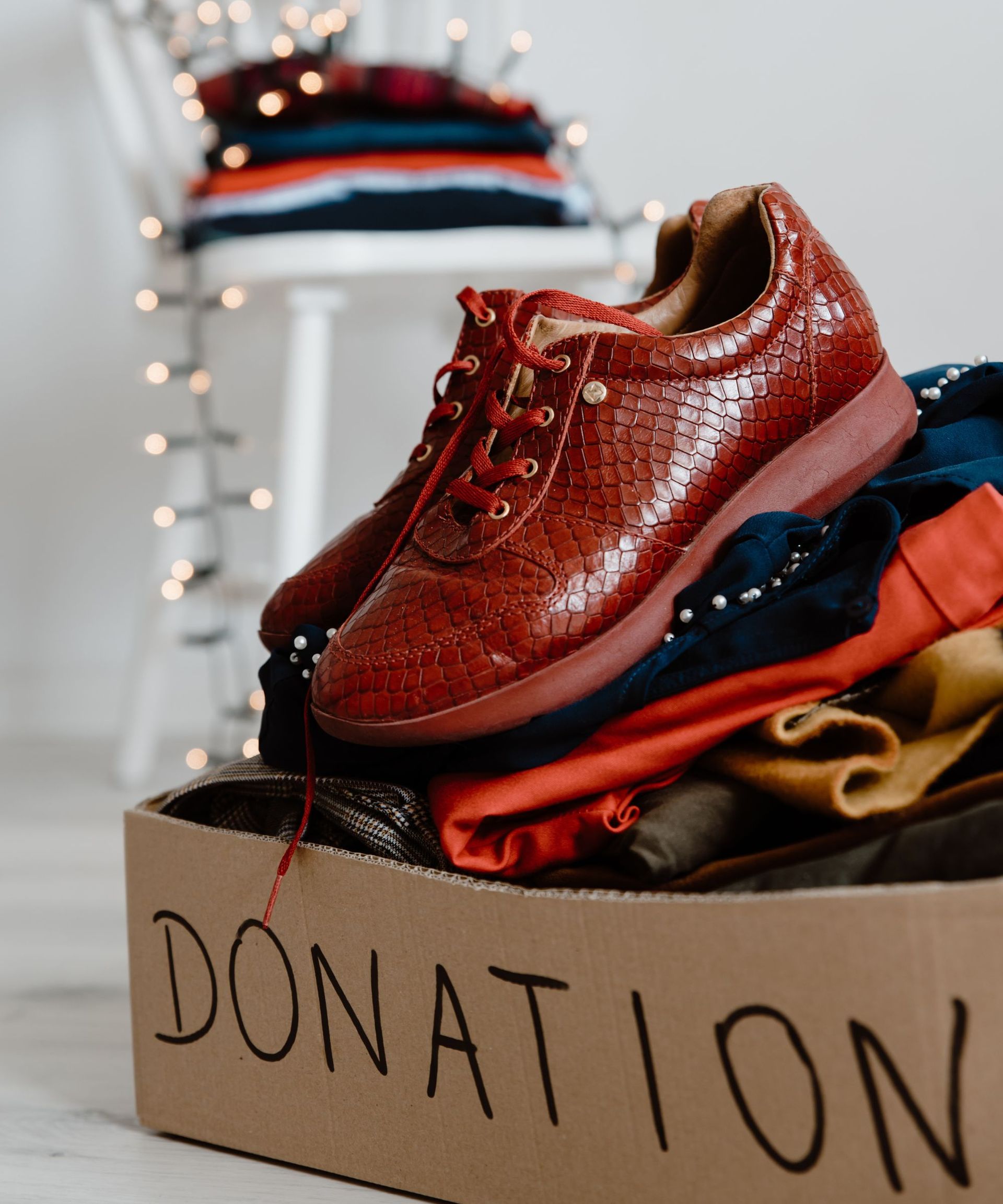 Decluttering is an essential part of the process of organizing your home, simply because it's not worth your time to organize and store items you never actually use or like.
So as you begin picking up items, ask yourself regularly, 'Do I need, use and love this item?' In fact, this is one of the most useful decluttering tips around.
'If the answer is yes to all of those questions, then, of course, keep the item,' organizing expert Heather Aiello, founder of The Organized You, says. 'However, if it's something you don't use but you love, then consider if you really need it, either in your home generally, or in its specific space.'
However, there will be items you seldom use (and definitely don't love), but that are essential to the running of your household, which should be kept. 'You may have items you don't use much or love, but that you need; for example batteries, light bulbs, or paperwork,' Heather says. These items should be kept, but ensure you don't have a surplus that doesn't fit with your actual needs and requirements.
Heather Aiello is the founder of home organizing company in the Boston area, The Organized You. She believes in creating solutions that you can live with when she and her team leave your home – her goal is to develop a customized solution for you to maintain now and in the future. She is also a member of the National Association of Productivity & Organizing Professionals (NAPO) and various Boston area business groups.
You should also consider how often you use an item. This will force you to consider whether that cocktail-making kit, or recipe book, for example, is really worth a place in your home, or whether it would be better off being used by someone else.
Sometimes though, when organizing, you will come across items you don't use often but, that you need to keep – perhaps, Heather explains, Christmas decor, or birthday candles.
If so, be sure to pop this in an appropriate spot, instead of prime storage spots in your home. 'For example, if the item is in the kitchen, it could be stored on a higher shelf, so it doesn't take up prime real estate,' Heather told us.
3. 'Where would this item be most useful to me?'
Now you know where an item shouldn't be, it's important to ask yourself where it makes the most sense for it to live. Because an essential tenet of organizing is ensuring every single item you own, has its own home.
Professional organizer Tammy Rydahl, founder and owner of Simple Organization, explains, 'Without a designated area, items tend to accumulate in random places, and these become the messes that drive us crazy. Giving everything a home is about creating a functional and efficient environment.'
After a successful career in organizing and buying for various interior design firms, Tammy Rydahl set up her own organizing business, Simple Organization, which aims to combine style and organization to help you create the perfect home set-up. She helps clients tackle every area of the home, from the closet, to the office, as well as the moving home process.
Not only can giving your items a home spot help you to organize your home, but it will also help you save time and money. If, for example, you know that your sunglasses live on your entryway table, you won't need to waste time looking for them every day – nor will you need to buy new ones, if you can't find them.
So where exactly should certain items live in your home? To figure this out, Nicole suggests using 'zones'. 'Zones are a way of prioritizing items – I came up with the zones principle because many people make the mistake of assigning equal importance to all objects in a room.'
She continues, 'It is important to give top priority to the objects you use most often – they should be in the most convenient place (such as lower kitchen cabinets, or wardrobes), which is zone one. Objects that you use less often should be in zone two or three, wherever these might be for you.
Though this is a great question to ask as you organize, Heather insists that you don't need to assign a permanent place to every item. 'Having a home for everything is vital – though having a permanent home is not,' she says.
'Our needs change based on lots of changes in our lives, like having children, or getting older. So don't become burdened that the spot you choose is the spot forever. This could end up paralyzing you into not organizing at all.'
4. 'What is working in my space currently, and what isn't?'
Taking inspiration from the current organizational state of your home – be it good or bad – can also help you to organize it in the most logical way for you. That's why Tammy suggests asking yourself, what is and isn't working in your home right now?
'We likely all have areas of our home that we have organized and they function very well for us,' Tammy explains. So take some time to identify why a space works for you before you begin organizing other areas.
Perhaps your pantry organizing system functions effortlessly right now because it's low maintenance and doesn't require you to decant items daily? Or, perhaps your office room operates flawlessly because you've put a regimented paperwork system in place?
This question is all about embracing what works for you as an individual when it comes to organization, because one size doesn't necessarily fit all.
Similarly, it can also be very helpful to identify what in your home doesn't work for you, and to envisage ways that certain spaces could be organized better. For example, do you always struggle to find the right pair of shoes? If so, could more and better storage in your hallway improve this situation?
Once again, asking these questions will allow you to identify the organization problems and solutions that are most relevant to your home.
5. 'Do I need better storage solutions for these items?'
Storage ideas – be it folders, storage bins, or a Lazy Susan, available at Amazon – can be incredibly helpful. So as you organize, ask yourself whether the space could benefit from external organization tools to keep everything more neat and uniform.
'Using storage solutions is a must in most cases when organizing,' Tammy told us. 'For example, bins and containers are great to group similar items. Similarly, Lazy Susans are a huge space-saving item to consider and probably my most-used organizing item. They are perfect for corners to make hard-to-reach areas easily accessible.'
However, it's well worth noting that you won't always need to buy things in order to organize properly.
Pro organizer Nicole Gabai explains, 'Often, people say, "I bought these great organizing and storage containers; I don't know why I can't get organized!" But the problem with this approach is that no matter how attractive or functional your storage containers are, they won't help you get organized unless they're the right containers for your specific needs.'
That's why it's important to consider whether tools will work for the specific area you're organizing – or if they're an unnecessary addition inspired only by pretty Instagram images.
For example, Heather says, 'One area that usually needs at least some storage bins is the bathroom. There are usually a lot of small items in here that can quickly become untidy without the right containment.'
On the other hand, your pantry – contrary to popular belief – may not benefit from lots of additional storage solutions. Heather explains. 'People see the Instagram pictures of these beautiful pantries with a lot of bins and decanted foods.
'But pantries like this usually don't work for most homeowners. It's too much to maintain the decanting and make sure everything you buy fits in the right bins. Sometimes it's just easier to put the original boxes on a shelf.'
FAQs
What are the three basic steps for organizing your home?
Asking yourself the above questions when organizing your home will help you to organize your home in a way that makes the most sense for you. But there are a couple of basic principles for organizing any space that you should also embrace throughout the process, too
The three basic steps for organizing your home include:
Decluttering: As mentioned, no home can be properly organized if it contains too many excess items. 'There is no need to spend time and effort organizing things you don't need – as such, decluttering is the most important foundation to having an organized home,' Macie Kreutzer, professional organizer explains. Similarly, avoid bringing in items you don't need into your home. 'To avoid this, shop with intention and keep in mind whatever you bring into your home will eventually need to be organized or kept somewhere.'
Putting systems in place: For an organized home, having organizational systems in place is important. This might include having a home for every item, knowing where to put excess items, or using refillable containers.
Maintenance: It sounds like a lot of work, but to keep your home organized, it's important to address any mess daily, Macie Kreutzer says. 'Keep your home organized by picking up and putting things away daily; everything from dirty dishes to papers, mail, laundry piles and toys. Even just 10-15 minutes will keep your home's contents under control.'
---
Asking yourself these questions when it comes to organizing your home will be helpful – but as mentioned, it's usually just as important to ask yourself some tough decluttering questions too, if you want a streamlined, well-run space. Decluttering will help you to see real results when it comes to organizing your home, as no space can be organized with overwhelming amounts of clutter.

And if you're struggling with either organizing or decluttering your home, remember that there are always people you can reach out to for help – be it a local professional organizer in your area, or friends and family members who can help ask the above questions of you. In fact, this can sometimes help you to get to the real answer faster and easier!
Sign up to the Homes & Gardens newsletter
Decor Ideas. Project Inspiration. Expert Advice. Delivered to your inbox.
Amy Hunt is a freelance lifestyle writer and editor primarily covering homes and interiors, wellness, travel and careers. She was previously Lifestyle Editor at woman&home, commissioning and editing the homes, books and features sections of the website,
In 2019, she won the AOP Digital Journalist of the Year Award, for her work on womanandhome.com. Having worked in the industry for over eight years, she has contributed to a range of publications including Ideal Home, Livingetc, T3,Goodto, Woman, Woman's Own, and Red magazine.