Should your medicine cabinet be in the bathroom or kitchen?
Find out where to store your medicine for when you need it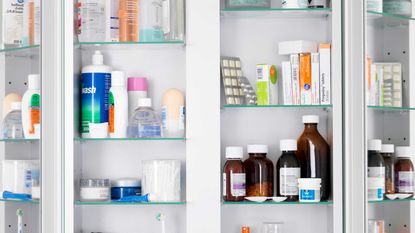 (Image credit: Getty Images)
Sign up to the Homes & Gardens newsletter
Decor Ideas. Project Inspiration. Expert Advice. Delivered to your inbox.
Thank you for signing up to Homes & Gardens. You will receive a verification email shortly.
There was a problem. Please refresh the page and try again.
There is nothing worse than searching through your medicine cabinet unable to find the cure for a particular ailment. Therefore it is important to have a designated area, whether that be in your bathroom or kitchen, to go to in times of need.
An organized medicine cabinet is not only helpful in times of crisis but also if you require medication on a daily basis.
If the medicine cabinet is in the wrong place, it could lead you to mistakenly adding items to your medicine cabinet that shouldn't be there, resulting in things to get rid of in your medicine cabinet.
Experts share their opinions on where to keep your medicine cabinet
Our experts have weighed up the pros and cons of both the bathroom and kitchen so you can decide which works best for you and your home. Listen to the experts' advice so you can designate a specific area for you when you need it.
Kitchen – Pros
Rebecca West, an interior designer from Seriously Happy Homes, suggests incorporating your medicine cabinet into your kitchen storage. 'If you have small children or pets at home, keeping medicines in the kitchen might make them less accessible and thus reduce the risk of accidental ingestion,' she says. 'Storing medicines in the kitchen can also be a way to hide them from sight, helping to maintain the style of your bathroom.'
Moisture control is another important reason for you to store your medicine cabinet in your kitchen. Kitchens are typically less humid than bathrooms, reducing the risk of moisture-related damage to medications.
Kitchens also often have more storage options, such as pantry baskets, at Amazon or storage bins, also available at Amazon, which can accommodate larger medication supplies or medical equipment like blood pressure monitors or glucose meters. Having additional storage space in the kitchen can be beneficial for individuals with multiple medications or complex medical needs.
Rebecca West is the author of the book Happy Starts at Home and CEO of Seriously Happy Homes. She gives practical, actionable remodelling and redecorating advice to people trying to achieve a happy home.
Bathroom – Pros
According to interior designer David Mason an advantage of having a medicine cabinet in the bathroom is that it is easier to access and use your medicine when you need it, as opposed to having to go into another room.
'The temperature levels in a bathroom are often higher than in other rooms,' Mason says. 'This can help to preserve medicines and make them last longer.'
David Mason an interior designer and the founder of Knobs.co. He has over 10 years of experience in home improvement, architecture, and interior design.
Placing medicines where you start and end your day can serve as a reminder to take them consistently. Parveen Garg, manager at Ola Clean also points out that bathrooms offer convenient access to water for medication consumption, making it effortless to have a glass of water alongside your pills.
Access to water and the incorporation of medicine-taking into the hygiene regimen ensure consistent adherence to medication schedules.
Parveen Garg is a dedicated and experienced Manager in the cleaning business, specializing in leveraging my extensive knowledge of cleaning practices and products to ensure exceptional cleanliness solutions. With 4 years of experience, he possesses a deep understanding of the industry and excels at leading teams to deliver outstanding results.
FAQs
Do medicine cabinets have to go into the wall?
No. There are two primary types of medicine cabinets: A surface mount medicine cabinet attaches directly to a wall. You can avoid moving any plumbing or electrical lines that may be in the wall behind it. A recessed mount medicine cabinet, on the other hand, is installed in a wall.
---
Both the kitchen and bathroom are great places to store a medicine cabinet, and it depends on how often medication is a part of your daily routine. If you have young children, the kitchen may be an easier option and you can store your medication out of arm's reach and out of sight.
Sign up to the Homes & Gardens newsletter
Decor Ideas. Project Inspiration. Expert Advice. Delivered to your inbox.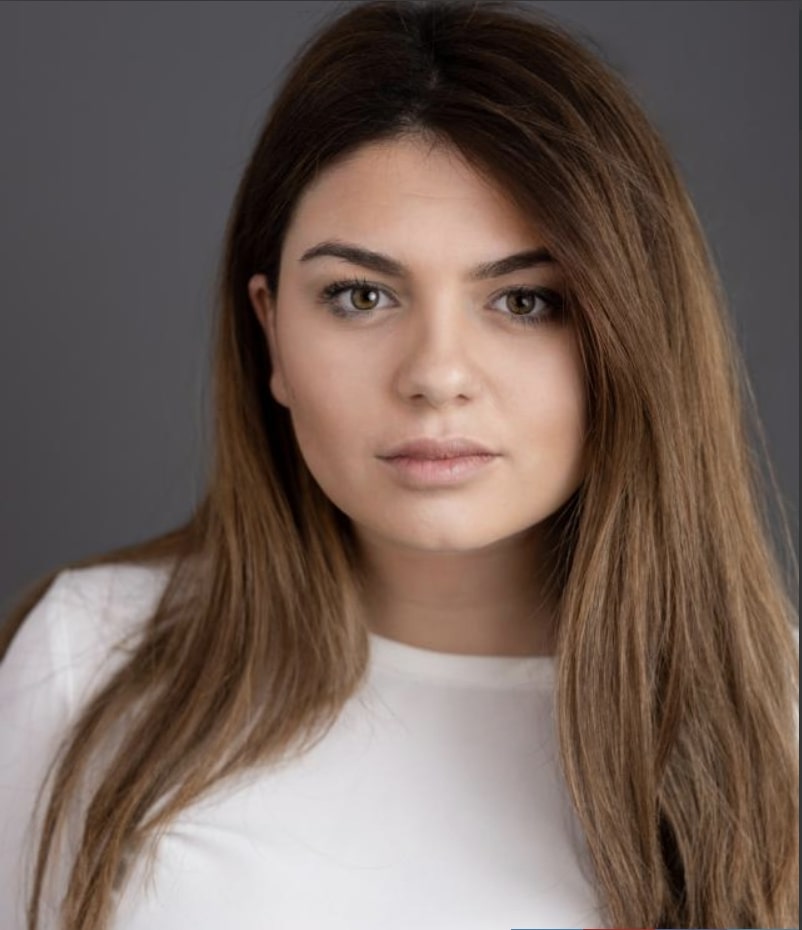 Seraphina has been working with Homes & Gardens producing articles across its website. She loves to decorate and also grow her own produce from her home in London. Her previous experience includes working at Women's Health and Fabulous Magazine's.