Are charcoal grills safe? Find out how to make outdoor cooking harm-free
Charcoal grills are safe, but you need to be in the know about using and maintaining them. These are the essentials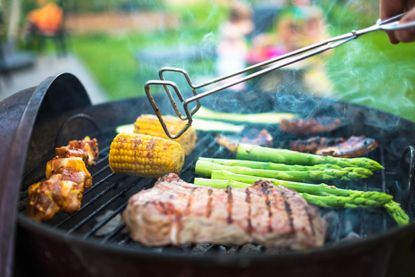 (Image credit: Getty Images)
First-time charcoal grill users might be a bit nervous. Dealing with hot coals while cooking away from the reliable conditions of the kitchen can make you ask if charcoal grills are safe for the cook and family and friends waiting to be served delicious meat, fish and veggies.
The good news is that if you invest in one of the best grills and get savvy about both using it and maintaining it, you can be reassured about charcoal grills. They are a great way to prepare food trouble-free when you're in the know and they'll reward you with the wonderful flavors of dishes prepared in the open air.
Here, we've put together an expert guide so you can be confident that the answer to the question are charcoal grills safe is yes.
Are charcoal grills safe?
If you're weighing up the best gas grills against those that use charcoal you might wonder if charcoal grills are safe? It is true that grills can be the cause of home structure and outdoor fires, but accidents can be avoided by knowing both how to use and how to maintain a charcoal grill. In other words, you can be reassured. These are the essentials you need to be aware of to keep people and structures safe.
Read the manual
We know it's obvious but don't skip it even if you've owned a charcoal grill before. It's important to check the manufacturer's instructions both on using the grill but also on how to maintain it. The latter isn't just about making the grill last longer or staying within the terms of the warranty for that matter, although you'll want to do both. It's vital to make charcoal grilling safe. If you don't maintain your grill, it could lose its structural integrity and become unsafe to cook on.
Locate a charcoal grill correctly
Where you position the grill is key to staying safe. It almost goes without saying – but we are going to say it anyway because we're talking safety – it should never be used indoors. Don't locate it in an enclosed porch either.
As a general rule, position the grill at least 3 feet away from anything that's combustible – in other words, fences, hedges, wooden garden furniture and so on. Don't put it under an overhang either. Keep a charcoal grill well away from vinyl siding, too; it can melt or suffer other damage from the heat of a grill. The same goes for glass, which can be cracked by heat. Check manufacturer's instructions for recommended clearance.
Ensure there is a flat level surface below a charcoal grill, and don't put it on a deck or porch whether that's wood or composite. Instead, cook on a stone patio or place the grill on a sizeable patio stone if necessary.
Light a charcoal grill the right way
It is vital to light a charcoal grill correctly to stay safe. 'If you're using lighter fluid, you must never apply it to warm or hot coals,' says outdoor expert at Homes & Gardens Alex David. 'This is absolutely vital for safety. Apply it the mound of charcoal, let it soak in, then light.
'Don't ever be tempted to use gasoline or kerosene instead,' he continues. 'This could cause an explosion.'
Alex is Head of eCommerce at Homes and Gardens and has years of experience covering grills, kitchen appliances, and outdoor furniture and living. He previously reviewed grills for BBC Gardeners' World Magazine and BBC Good Food, so knows exactly the safety features to bear in mind when cooking outdoors.
Cook with proper care
Having safely lit the grill, do not touch the charcoal to test whether it is hot. If it needs to be moved, do so with tongs and wear heat-resistant barbecue gloves.
Pay attention to other clothing, too. For example, dangling apron strings and wide sleeves can be dangerous. If you have long hair, tie it back.
Keep vents open
For properly cooked food and therefore safe use of a charcoal grill, keep vents open while you're cooking. 'It's simple physics – fire is fuelled by oxygen, and if the vents are closed, the fire has less oxygen to burn,' says H&G's Alex. 'It makes lighting your grill and maintaining the flame much harder. Open vents also reduce any worries of carbon monoxide buildup.'
Follow the rules on ash disposal
Be mindful of what you need to do with the ashes after using a charcoal grill to stay safe. 'Make sure they're cool,' says H&G's Alex. 'This means leaving them for at least 48 hours. Disposing of ashes that even have a hint of warmth to them is risking a fire in your trash can. Charcoal briquette ash should be wrapped completely in aluminum foil before placing it in your outdoor trash can. The latter must be non-combustible.
'If you burn wood charcoal, you can also reuse your ashes as compost. You can also make the process easier by buying a grill with an ash catcher.'
Keep up with the cleaning
It's important to keep a charcoal grill pristine to swerve the risk of food poisoning. For a grill with a grease trap, cleaning avoids a buildup that can cause a fire. Cleaning also helps prevent rust, which can otherwise contaminate food.
Cooking grates can be cleaned before grilling. Open the vents and heat to a high temperature for 15 minutes, then use a good quality grill brush, like this grill brush on Amazon, to remove remaining debris.
Clean the ash catcher and any grease trap following the manufacturer's instructions.
Bear in mind that if you've neglected this task up to now knowing how to clean a grill thoroughly is crucial.
Charcoal grill FAQs
What happens if you burn charcoal in a closed room?
You should never use a charcoal grill in a closed space and that's the case even if it is ventilated. That means inside your home, or in an enclosed porch, tent, camper, or a vehicle.
The reason? Carbon monoxide. 'Carbon monoxide poisoning is an issue if you grill indoors,' says outdoor expert at Homes & Gardens Alex David. 'Carbon monoxide will only occur if you part-burn charcoal in a confined space. Remember that indoors counts as anywhere with a ceiling. You should never grill in a garage with the door open, as this will still trap smoke.'
How do you know when charcoal is ready?
The sign that charcoal is ready is that at least two-thirds of it is covered with white-gray ash and it has stopped smoking.
Don't forget that after it is ready, with barbecue gloves on and using barbecue tongs, you will need to spread it out so it is even in order to provide even heat.
---
If your charcoal grill has a temperature gauge, be sure to check this as you cook. It can also be worth investing in meat thermometer to make sure it is sufficiently cooked before serving.
Sign up to the Homes & Gardens newsletter
Decor Ideas. Project Inspiration. Expert Advice. Delivered to your inbox.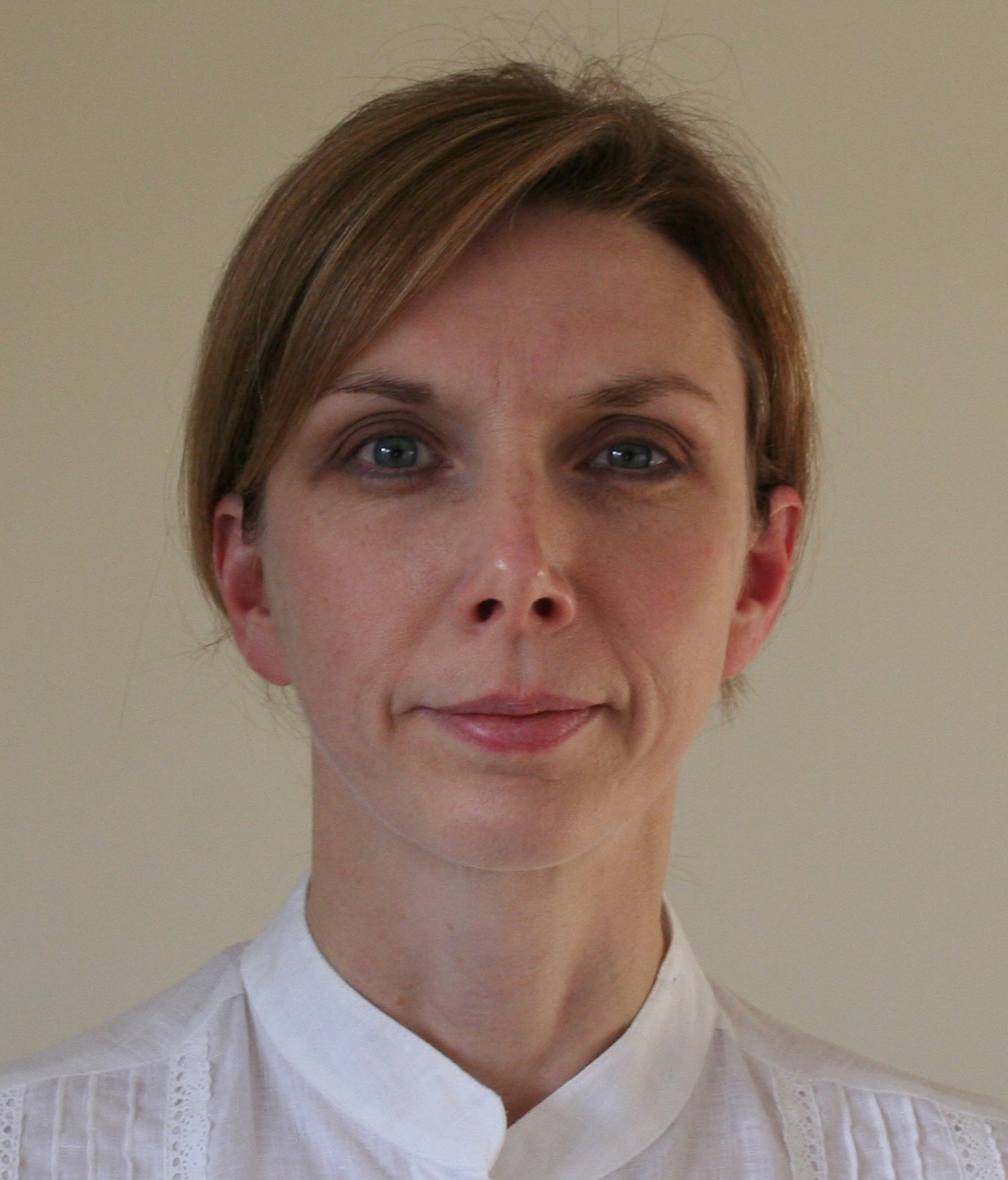 Sarah is a freelance journalist and editor. Previously executive editor of Ideal Home, she's specialized in interiors, property and gardens for over 20 years, and covers interior design, house design, gardens, and cleaning and organizing a home for H&G. She's written for websites, including Houzz, Channel 4's flagship website, 4Homes, and Future's T3; national newspapers, including The Guardian; and magazines including Future's Country Homes & Interiors, Homebuilding & Renovating, Period Living, and Style at Home, as well as House Beautiful, Good Homes, Grand Designs, Homes & Antiques, LandLove and The English Home among others. It's no big surprise that she likes to put what she writes about into practice, and is a serial house renovator.