5 Christmas table styling tips – from interior designer Birdie Fortescue
Looking for expert styling know-how for your Christmas table? Designer and antiques dealer Birdie Fortescue's tips are unmissable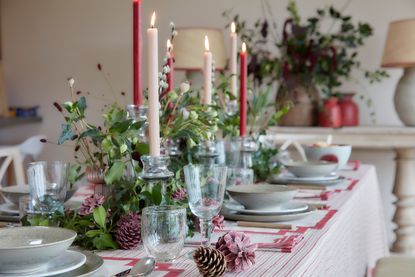 (Image credit: Birdie Fortescue)
If you set your Christmas table the same way every year, you might be looking for inspiration to switch it up a little this year.
Where to go for original Christmas table ideas that are achievable, beautiful and timeless? We like to call in the experts.
'Now that full scale entertaining is back on the cards, this is definitely the Christmas to go big on your tablescape,' says Birdie, founder and creative director of Birdie Fortescue, and H&G contributing editor. 'But how do you create a show stopping table that breaks the mould yet still feels utterly festive?'
Here, Birdie tells us how to set the perfect Christmas table.
1. Style your table with the whole room in mind
Birdie first urges us to consider our Christmas dining room decor.
'The best tables you see in magazines and on social media are usually designed to sit in complete harmony with their surroundings,' she says.
'Colors in the table linens might reflect the paint color on the walls, floral arrangements might tie in with the palette of a key painting and decorations added to the space most probably all link together.
'This image (above) from our winter shoot is a good example of the "whole room" approach. Everything in the space is in complete balance and every tone used is picked up or highlighted elsewhere. From the baubles on the Christmas tree to the candlesticks on the table; the whole look is cohesive.'
2. It doesn't have to red and green!
Next, consider your tablescaping.
'Pastel colors and lighter tones can work very well on a festive table – the key is to incorporate just enough traditional touches to bring the whole thing together.
'On this table the focal point is the branch decoration that hangs above. Using a bare branch with minimal decorations gives this a contemporary feel that sets the tone for the table styling underneath.
'Rather than adding lavish greenery and lots of traditional colors, this table has been pared back to soft greens with pops of unexpected pink, sea foam and lilac. These eclectic tones give a sense of fun and frivolity that's perfect for this time of year.
'Keeping the floral arrangements low and fairly small balances the whole scheme and prevents either the table or branch from overpowering the other.'
'Combining purples, pinks and reds with rustic neutrals might not be the most obvious choice but these quiet tonal clashes create a warm, rich and inviting look.
'The vintage kantha helps anchor the colors and gives the whole scheme a textured, global feel. Create this look at home with a similar vintage textile and lots of mixed rustic earthenware. Moroccan pottery is a great choice for this as it has a lovely matte texture and the colors are usually very soft and earthy.'
'Add potted cyclamen and dried flowers to coordinate with your cloth to finish the look. This charming table by Hannah Sandling Design is the ultimate proof that you can create a festive feel by cleverly using almost any color scheme. The pretty pinks are lifted by the white decorations and the central arrangement. As the linens are very geometric and contemporary the choice of decorations is perfect and keeps the whole look youthful and fun.'
3. Creating a table that's fit for Instagram isn't hard
'If you've got a long table then a statement runner of glossy evergreens makes a big impact.
'Start by gathering ivy and other seasonal foliage from the garden or hedgerow and try to cut a range of long and short stems.
'Make the frame for your runner by laying long branches of foliage along the table to give the right sort of length and width.
'Add shorter stems with plenty of leaf to hide the framework underneath.
'What you're aiming for is something that looks like it's been slotted into florist's foam with none of the underlying branches visible. Ivy is great for this as it's usually easy to find and grows in leafy abundance!'
'Once you've created your runner, stud it with candlesticks and vases in asymmetric clusters along its length. Use different heights of candles in varying tones and a range of sizes of vase for an abundant look.
'Depending on your greenery, create arrangements of Christmas foliage and seed heads or seasonal flowers to complete the styling.'
4. Coordinate rather than match
'There's often a temptation to bring out the smart white dinner service, starched white linens and silver cutlery at Christmas but why not change things up and go for a mix and match look?
'Combining printed linens with stacks of crockery that coordinate rather than match each other can look very effective and adds instant interest to a scheme.
'Try mixing a plain dinner service with vintage Romanian bowls or Cabbageware side plates. Cutlery with wooden or colored handles can look great and helps to expand the color palette for the rest of the styling.'
5. Does it have to be a tablecloth?
'For a completely different feel why not leave the tablecloth in the cupboard and use an embroidered cloth, kantha or flatweave rug instead?
'Suzanis are everywhere at the moment and look so stylish used as tablecloths. The jewel tones give tables instant impact and create a ready made color framework for the rest of the decor.
'Thinner kilim rugs can also be used in the same way and styled to look incredibly luxurious or laid back and bohemian.'
'A Suzani embroidered in tones of blue makes a great starting point for a Christmas table. Create a Scandinavian feel with lots of soft whites, naturals and pops of rich green. The mixed crockery in this tablescape links perfectly with the Suzani and the painted pine cones and glossy sprigs of fir complete this fresh and original look.'
How do you style a Christmas table
To style a Christmas table, start with a color theme to pull the scheme together. You can establish this effectively with a table runner or tablecloth, then build with accent colors and textures in placemats on top of this. This done, consider the table centerpiece – usually a low floral display or series of smaller displays dotted along the center of the table. Introduce candles – bearing in mind that taller ones can block diners' view of each other across the table. Next, layer plates – these don't need to match, in fact a mismatch can look very pretty if you stick to one main color for the table and two to three co-ordinating accent colors. Add napkins in pretty napkin holders. Pretty table gifts – or even just a bauble on each side dish – is a lovely finishing touch.
Sign up to the Homes & Gardens newsletter
Decor Ideas. Project Inspiration. Expert Advice. Delivered to your inbox.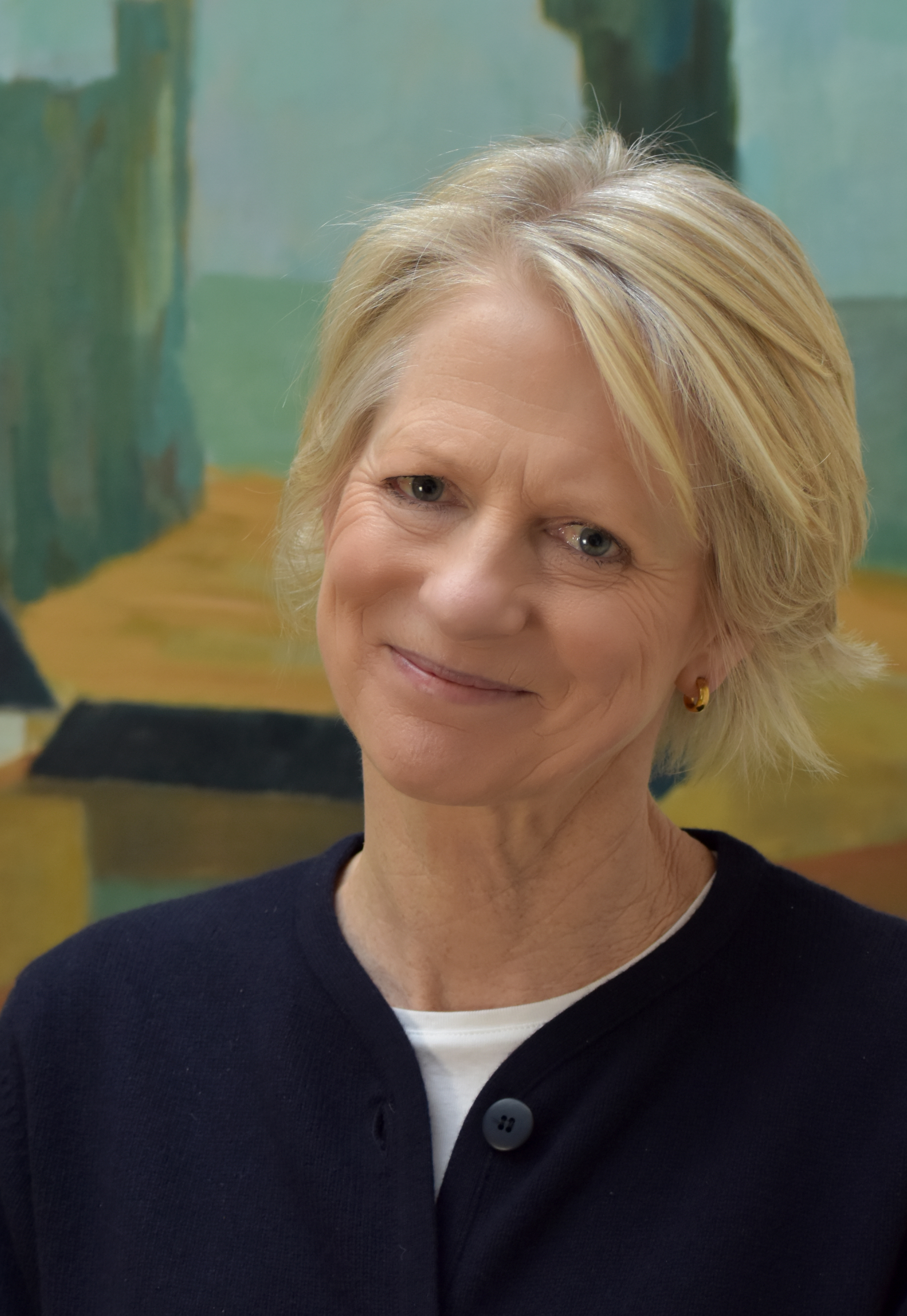 Birdie's creative journey started when she worked at Percy Bass, an interiors shop and design service on Walton Street. Birdie then went on to join Imogen Taylor's team at Sibyl Colefax & John Fowler's old premises in Mayfair. Many buying trips later and with a decorative antiques course from the V&A Museum under her belt, Birdie decided to set up her own antiques business. Establishing the business in Norfolk in 2014, Birdie initially focused on sourcing homeware from Scandinavia, pieces that weren't easily found in the UK, before creating her own designs. Birdie writes for Homes & Gardens about interior design.