Designer Profile: Henriette von Stockhausen
With a passion for antique furniture and decorative design and a master's degree from Sotheby's institute, interior designer Henriette von Stockhausen is admired for creating homes resonant with character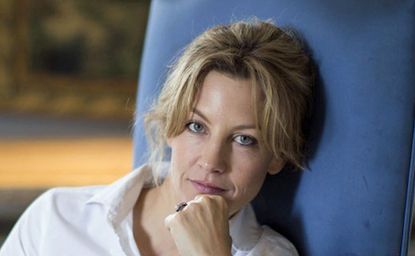 (Image credit: Henriette von Stockhausen)
From her offices in Dorset, England, Henriette von Stockhausen works her magic on upscale houses, blending antique and contemporary pieces to inject timeless appeal into homes which set the perfect backdrop for modern life.
Her particular skill is in creating interiors that appear to be decorated in an English country style but which reveal sophisticated and pleasingly piquant European nuances to those who look more closely. This is little wonder. Born in Munich and spending her early years in Germany, Italy, Austria and Switzerland, before settling in England, Henriette had ample opportunity to soak up the aesthetics of different European cultures. And she continues to be a keen traveller.
'My interiors are still fairly classic but quite a lot less English than those of some others. You can feel a little European influence in all of them I think, a nuance that possibly runs through all I create like a subtle thread.'
Here, we investigate Henriette's design aesthetic, where she goes for inspiration and her dream client, plus she imparts some vital interior design tips.
A thorough grounding
Henriette studied first at City & Guild of London Art Schools, then gained a Master's Degree at Sotheby's Institute in 17th, 18th, 19th and 20th Century antiques, art and decorative objects. During her studies at Sotheby's she also worked in the Country House sales division which helped to honed her knowledge and love further still.
She went on to study at the prestigious Inchbald School of Design for the next career step into interior design and gained experience with a number of designers, including with Stephen Ryan, a former head designer at David Hicks' Design. She attributes him for inspiring further development of her eye for color.
'Stephen's interiors are incredibly colorful and brave and he certainly helped me to be more colorful, too,' says Henriette.
She co-founded VSP Interiors in 2000 with friend and designer Jane Petti and since 2010 the business has been led by Henriette as Creative Director.
For the love of antiques
Given her training and her love of history and culture, it is no surprise that antiques play a pivotal role in the VSP design aesthetic. 'Antiques always feature in my interiors, in fact, they lead the way,' says Henriette. 'They can and should be used in absolutely any room. They lend character and history and I especially love to use them in unexpected spaces.'
She expands by explaining: 'You might limit to only one or two real showstoppers in a room but they can make such a statement. I look for pieces that add immediate interest and raise a smile and give the client joy.'
Henriette dedicates a great deal of time to sourcing special pieces, and of course, has a fabulous contacts' book to refer to.
'I do a lot of shopping at auctions. It is my background and I can spend almost 50% of my time keeping on top of the antiques market and looking through all the auction house offerings. Obviously, I have lots of contacts after two decades in design but it is incredible that homeowners can also now access so much online.'
She also espouses antiques as an integral and valuable part of a more sustainable approach to home decoration.
'I think it's very important to have a sensibility of reuse rather than throwing away or always buying new to look after our planet,' says Henriette. 'Reusing, re-loving antiques is the way forward.'
Tailored to suit
There are signature pieces, too. Henriette is known for turning bedrooms into luxurious havens with four posters or corona-topped beds and sumptuous drapery that sits perfectly with her blend of old and new.
VSP interiors is also known for sourcing bespoke, craftsman-made pieces, with an eye to longevity.
'It's important to invest in well-made pieces. In the long term it's more affordable. It's much more sensible to spend your money once, and also much more protective of our world,' says Henriette. 'At VSP interiors when we make new we focus on supply of ethically-made, well-made pieces with natural fibers and materials, no foam and no manmade fibers where possible.'
Capturing client stories
When asked about her driving force in the interior design process, Henriette is clear that her passion is creating homes unique to the lives and loves of each individual.
'When I design for a client it's always so important to me to tell the story of the house and of the person,' says Henriette. 'I adore working with interesting people who have lived a varied life and have collected pieces and experiences and influences along the journey – it makes for a more exciting collaboration and I love including their personal pieces into my interiors to tell an individual story.'
Studio specialism
'We focus on period properties, listed buildings and homes of architectural interest, preserving quality craftsmanship and architectural features while introducing contemporary elements.'
Where do you find inspiration?
'Travel inspires me hugely – beautiful palaces and houses I've seen in Moroccan, Italy and so forth. I am lucky to have travelled a lot – being European I was schooled in Europe and lived in Paris for a while and I think travelling builds your style unconsciously over the course of your life.'
Who is your design hero?
'Hubert de Givenchy and Albert Hadley – both perfection in their fields and way above anyone else, in my opinion.'
What do you consider to be an error in interior design?
'I'm not overly crazy on too many trends. They can easily go out of fashion in five or 10 years. If you keep interiors less trend-led they become so much more timeless and can look just as good in 15 or even 20 years.
'I try to keep the main design fairly simple and classic so that you can easily change elements such as lampshades or loose covers to add new aspects of interest or a refresh the room a few years later, if you wish.'
Who would be your dream client?
'So many that I would love to meet and design for – Cary Grant (most stylish classic and charming); Katherine Hepburn (adore her and her movies and her personal style); Jackie Kennedy Onassis (who wouldn't choose her?).
'And my grandmother – firstly, because it would mean I get more time with her to hear stories about her incredible life and secondly because she had a strong personal style; combining special pieces with everyday basic, honest materials. She was especially keen on recycling and reusing. I would love to learn more from her.'
Where do you shop?
Henriette Von Stockhausen's current projects
Projects close to completion include a Georgian rectory in Oxfordshire, a farmhouse in Hampshire, a cottage in Hampshire to an existing Georgian country house and a large country house in Berkshire.
New commissions include projects in the US, a large Georgian manor near London and a Devon county property , as well as an Arts & Crafts house in Yorkshire.
Sign up to the Homes & Gardens newsletter
Decor Ideas. Project Inspiration. Expert Advice. Delivered to your inbox.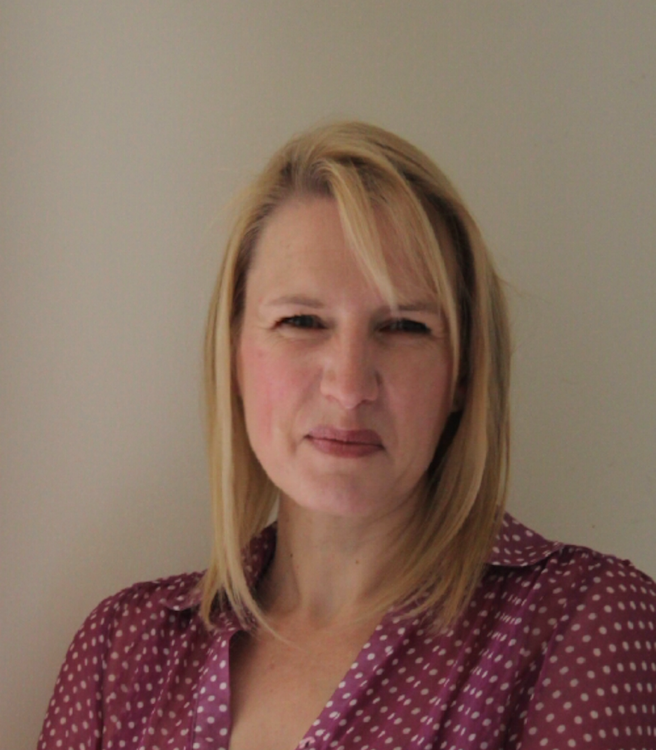 Interiors editor and brand consultant, Kerryn Harper-Cuss has worked on four interior magazines and edited three of these, most recently The English Home, where she was Editor-in-Chief of both its UK and US editions for almost 12 years. She now writes for a number of high caliber publications, moderates design seminars and is particularly delighted to pen profile features on world-class interior designers for a regular slot on the Homes & Gardens website.