Home charging: all you need to know about charging a car at home
Looking to invest in an electric car this year? This is what you need to know about home charging so that you can charge your car at home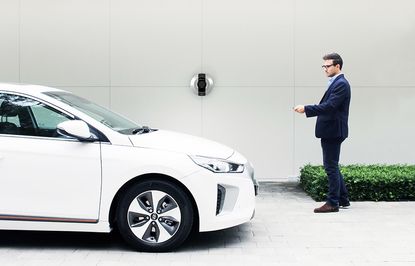 (Image credit: Pod Point)
As diesel and petrol – and hybrid – cars are slowly replaced, more of us than ever need to know about charging electric cars at home.
You can charge your electric car at home – usually overnight or just using a quick top up – with a home charging point, that is fixed to an external wall of your house or garage. The downside to electric cars currently is their range – most can only drive around 150 to 200 miles before they need charging again, and this is what makes having a home charger vital.
This guide explains everything you need to know about charging an electric car at home, including tips for choosing a home charger.
See more: Front porch ideas – 20 ways to create a strong first impression
What is a home charger?
A home charger is also known as electric vehicle supply equipment, so you might see it referred to as EVSE. The home charger/EVSE is essentially an electric point like any other, the difference being that it supplies power charges your electric car's battery using the onboard charger inside the car.
Can I have a car charging point at home?
Yes – you will simply need to install a home charging point next to where you usually park your car. Consider the position carefully and check the specs of the charging cable provided to ensure your charging point is practically positioned. Ideally, it shouldn't be positioned so that the cable will block access to your garden path or create an awkward parking position for your car.
How much does it cost to install a car charging station at home?
Installing a car charging point costs around $670/£500, however there are some grants available that you can apply for to help mitigate costs.
How much does it cost to charge an electric car?
It's important to bear in mind that public charge-points costs are different to the costs you will accrue by charging at home.
Once the home charger is installed, you pay for the electricity you use, just like you would when charging your mobile phone, for example. Electricity charge rates differ, but charging costs at home can be as little as 10 cents/8 pence per kWh – or around $10/£8.40 for a full charge. A full charge should allow you to drive for around 200 miles before needing a full charge again.
This brings the cost of driving an electric car to up to 6 cents/5 pence per mile, which is estimated to represent a saving of around $1,300 or £1,000 a year compared to driving a petrol or diesel vehicle.
Our sister title, Homebuilding & Renovating has investigated solar photovoltaic (PV) panels. If your home has these – or you are planning to install them – you can use the electricity generated to charge your vehicle more cheaply. However, bear in mind that this requires your car being at home during daylight hours when you can benefit from the sunshine.
A potential solution to this is a home battery that you can charge up during the day then use that stored power to charge your car at night. A home battery – and PV panels – will really only store enough power for a top up; a full charge will still need mains electricity.
Smart home chargers are a good option as they allow you to monitor electricity use, among other functions. Look out for new developments – manufacturers such as Nissan and Tesla are working on new solutions.
Can I plug my car into a regular outlet?
Electric vehicles do include a charging unit that you can plug into standard 110/120 volt outlets. However, this is not generally recommended – and is a slow way to charge an electric car, taking over 12 to 15 hours to charge a car – and longer if your car has a larger capacity battery.
How fast you can charge an electric car at home?
Charging speeds vary, depending on the size of the battery and the speed of the charging point you have. Most home chargers charge at a maximum of 7kW, which will typically be slower than commercial chargers you might come across away from home.
However, expect an electric car with a 60kWh battery to take around eight hours to charge to full from empty. The general rule of thumb is: if your car battery is large and your charging point is slow, the car will take longer to reach full charge – and, of course, vice versa.
How often should you charge an electric car at home?
Just as you would charge your mobile phone, so you can charge an electric car at home. Most cars won't need charging every night – top ups should be enough – and many allow you to set a top charging limit. Bear in mind that once your car's battery is full, charging will stop automatically. Your car's manufacturer can advise best practice.
What is needed to charge an electric car at home?
The ideal is to have a dedicated charging point connected to your mains electricity that can fully charge your car in five to seven hours.
This home charger is usually a high-tech-look, compact weatherproof unit that's fixed to a wall of your home. It has a connected charging cable or socket for connecting a portable charging cable. This will need to be compatible with your electric car, and will need to be installed by certified, qualified specialist installers.
It's important to ensure the charging rate of your home charger isn't going to overload your home's electrical supply – your installer should be able to advise on this.
Sign up to the Homes & Gardens newsletter
Decor Ideas. Project Inspiration. Expert Advice. Delivered to your inbox.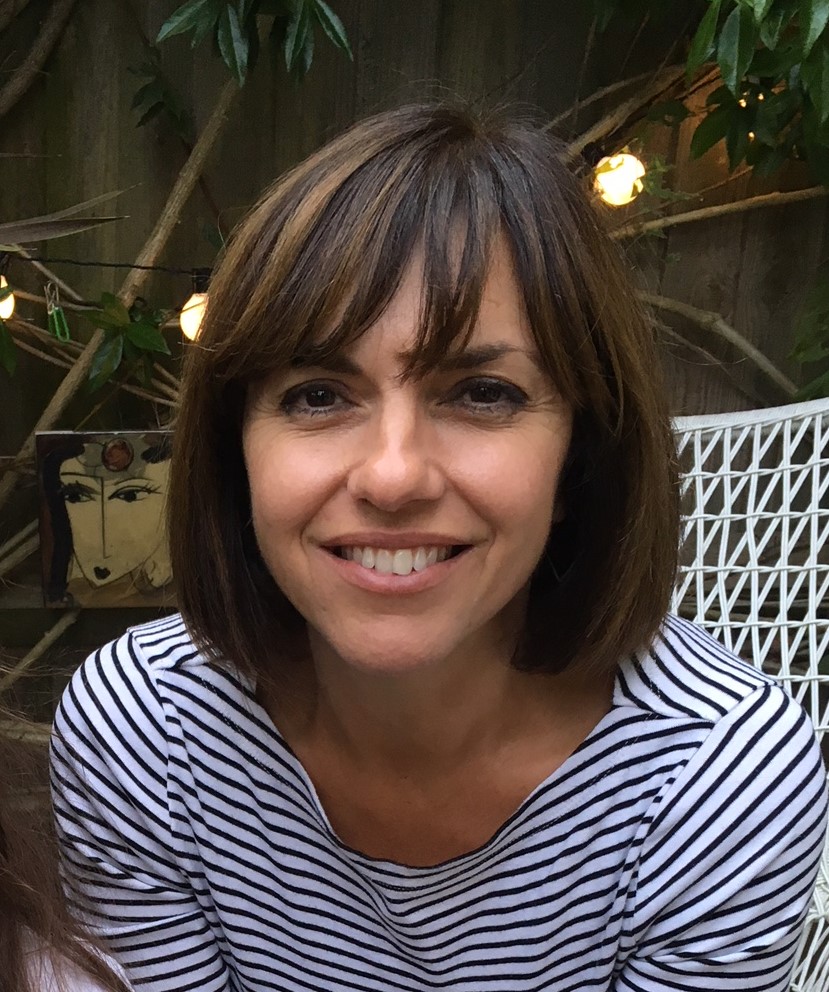 Lucy Searle has written about interiors, property and gardens since 1990, working her way around the interiors departments of women's magazines before switching to interiors-only titles in the mid-nineties. She was Associate Editor on Ideal Home, and Launch Editor of 4Homes magazine, before moving into digital in 2007, launching Channel 4's flagship website, Channel4.com/4homes. In 2018, Lucy took on the role of Global Editor in Chief for Realhomes.com, taking the site from a small magazine add-on to a global success. She was asked to repeat that success at Homes & Gardens, where she has also taken on the editorship of the magazine.