How much does it cost to reupholster a sofa?
It the cost to reupholster a sofa worth it? Here's a look at the average price tag, plus how to tell if your sofa is worth saving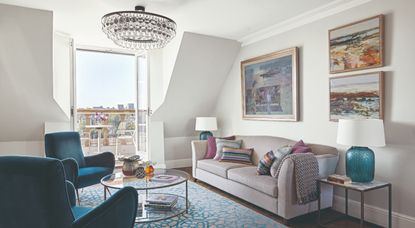 (Image credit: Future)
There are a lot of benefits rolled into the cost to reupholster a sofa, like getting an updated look at a fraction of the cost of a new couch, avoiding long manufacturer lead times, and minimizing your environmental impact through reuse. If your old sofa has good bones and is worth salvaging, reupholstering it can be a resourceful way to redecorate.
If you're thinking about bringing an old couch back to life, read on to learn more about the cost of this savvy living room sofa idea.
How much does it cost to reupholster a sofa?
While reupholstery tends to be less expensive than purchasing a new item of similar quality, this living room seating idea can still cost hundreds, or even thousands of dollars depending on the style and condition of your couch.
'Generally, the price for reupholstering a sofa can range anywhere between $600 to $5,000+, says Angelica DiSanto of Matthews Upholstery in Park Ridge, Illinois. 'There are several factors that can impact the final cost of a sofa which include the current shape of the piece, the price of fabric, and the style of the sofa.'
Here's a breakdown of the factors that have the biggest impact on the cost to reupholster a sofa..

The cost to reupholster a sofa: Sofa condition
Before you decide to reupholster your sofa, make sure that it's worth saving. 'The most important question to get answered is does it make sense to reupholster and invest in this piece,' says DiSanto. 'Make sure that you have a strong sofa frame or one that can be reinforced.'
If your sofa isn't in good condition, you could be in for a messy, and expensive, job. Many times, high-quality antique pieces have the bones to warrant reupholstery, but will need to be re-stuffed or will require new foam in the cushions or back. Repairs to the actual sofa frame and springs are common, too. The more repairs your sofa needs, the more expensive it will be to reupholster.
Signs of a sofa worth saving include:
A solid, kiln-dried wood frame, especially in quality woods like oak, maple, walnut, etc.
Mortise & tenon joinery, or mortise & tenon paired with other joining methods like staples and corner blocks
Sinuous springs or Eight-way hand-tied springs. Sinuous springs are S-shaped and stretch horizontally across the base of the sofa. They're not considered as high-quality as eight-way hand-tied springs, but they are still durable and used by many quality manufacturers. Eight-way hand-ties springs are a sign of the highest quality sofa, and likely to be found in many antique sofas, but are harder and more expensive to repair.
'Questions that you can ask yourself are does the sofa need new foam, spring replacement, and/or frame reinforcement,' says DiSanto. If the answer is 'yes' to any of the above, you can expect your reupholster job to be on the higher end of the price spectrum. If your sofa needs all of the above, on the other hand, it's probably not the best couch for you.
The cost to reupholster a sofa: Fabric choice
Once you've decided your sofa is worthy of new life, you'll need to decide on a new fabric for it. Just like if you were shopping online for a new sofa, you'll notice that the fabric you select has a big impact on price. The same sofa in a solid color cotton canvas will cost a less than leather or linen fabric, for example.
'Wool, linen, and silk are typically expensive because of the origin of these fabrics as well as the required maintenance,' says Sarah Jameson, of Green Building Elements.
When choosing the next fabric for your sofa, it's important to consider both the upfront cost of the fabric, but also its lifetime value. If you go with a lower quality, less-expensive option, you may wind up reupholstering your sofa again in five or ten years (or even getting rid of it).
That's not to say all inexpensive fabrics are low-quality.
'High-quality fabrics can also be found in common ones including cotton, leather, polyester, olefin, nylon, and rayon,' says Jameson. 'A tip when choosing the right fabric is factoring in how the fabric will age over time in your home and if your current living situation would be suited for it. Some fabrics will demand more upkeep than usual including leather, wool, and silk.'
Another fabric detail that will up the cost of your reupholstery is pattern. Pattern repeats need to be matched exactly so that the pattern flows seamlessly across the sofa, which takes extra time and skill. Even a simply pattern, like a stripe, can pose challenges, since the print can look warped on curved surfaces if it's not arranged correctly.
The cost to reupholster a sofa: Style and detail
When it comes to the cost to reupholster a sofa, not all couches are created equally. Generally speaking, the more detailed the sofa is, the more expensive it'll be to reupholster. 'A simple sofa with no seat or back cushions will be less expensive to upholster than a sofa with loose cushions, tufting, and nail head details,' says DiSanto.
That's because a more detailed sofa will take longer to recover, and requires more attention to detail.
Other finishing touches that'll up the cost include welting, piping, and fringe, explains Jameson.
Overall, DiSanto says the best way to estimate the cost to reupholster a sofa is to ask a pro, because each job is so bespoke. 'We recommend grabbing a few quotes or talking to a trusted upholstery professional.'
Sign up to the Homes & Gardens newsletter
Decor Ideas. Project Inspiration. Expert Advice. Delivered to your inbox.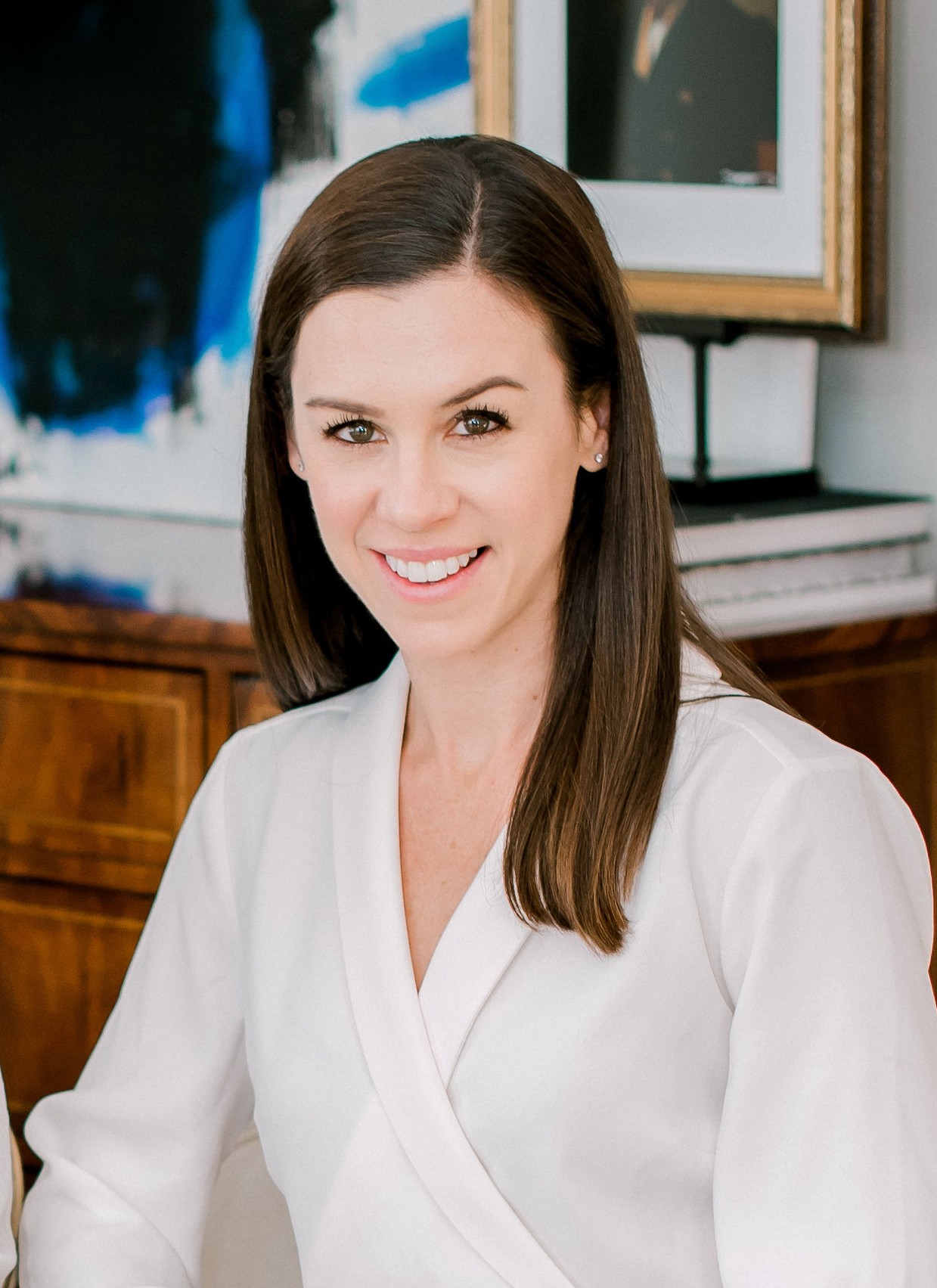 Executive Editor, Homes & Gardens
Kaitlin Madden Armon is a writer and editor covering all things home. Her work has appeared in Real Homes, Architectural Digest, Martha Stewart Living, Refinery29, Modern Luxury Interiors, Wayfair, The Design Network, and lots more. She graduated from Northeastern University with a degree in journalism and currently lives in Connecticut with her husband, three kids, and black lab.